According to the latest Candy GPS Report, which assesses luxury residential enclaves in the global prime sector, Savills World Research has ranked the Côte d'Azur the world's top prime residential area.
The study focuses on pinpointing the most expensive and desirable destinations in the world – those which ultra-high-net-worth individuals (defined by Wealth-X as the number of people with in excess of $30m in assets) are most drawn to.
Costa Smeralda in Italy came second, St Barts was third, Aspen in the US was fourth and Monaco came in at number five. Switzerland made quite an impression with St Moritz, Gstaad and Verbier in the top 20 and France's Courcheval made nineteenth place.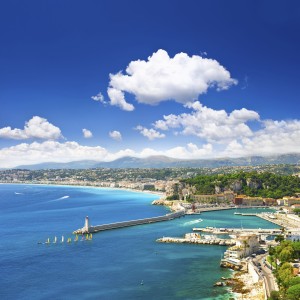 As one of the most famous areas in the world – renowned for its natural beauty, Mediterranean climate, exceptional coastline and glamorous, star-kissed cities – it does not come as a surprise that the Côte d'Azur is deemed the most desirable residential location in the world.
From Saint-Tropez to Cannes to Saint-Jean-Cap-Ferrat – a 282-acre peninsula, which, the report states, is the most exclusive of them all – the Côte d'Azur attracts buyers from all over Europe, North America, Russia and the Middle East. In fact, in 2012, 90% of all property purchases in the area were made by non-locals, says the report.
"Waterside and unique properties in the Côte d'Azur are arguably the most sought after by buyers looking to invest in second or third home," said Tim Swannie, Co-Director of Home Hunts. "This is an area that continues to increase in value, both financially and in terms of lifestyle and business opportunities, for high-net-worth individuals."
The capital of the Côte d'Azur, Nice, in the Alpes-Maritimes department, is France's fifth largest city and a centre for education, high technology and scientific research. Home to the thriving technology hub of Sophia Antipolis, the perfume industry in Grasse and the developing Éco-Vallée at the entrance of the Nice metropolis, the area is continuously receiving investment from all over the world.
Despite the uncertainty of the financial climate, economic agency Team Côte d'Azur recently confirmed that foreign investors are continuing to choose the Côte d'Azur – it is constantly benefiting from European investment and welcoming new businesses from China, India and Russia.
As well as offering certain buyers off-market access to the most exclusive Côte d'Azur properties, Home Hunts has many properties in this area for sale in its portfolio.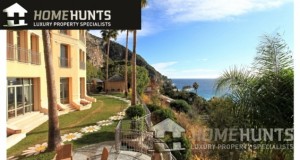 Just five minutes from Monaco and Saint-Jean-Cap-Ferrat lies this private and secure seven-bedroom villa (HH-7132421). Perched on a lush hillside with an infinity pool that dreams are made of, this spectacular €39,500,000 property offers interiors of the highest standards and 2.5 acres of exotic, landscaped grounds.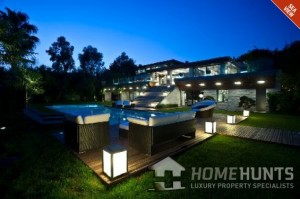 Just up the road from Cannes in Mougins, this architectural masterpiece (HH-5834070) offers a uniquely-designed villa for those with only luxurious living in mind. Inside, a wall-length flat screen television and sumptuous living areas are just the start of what this property has to offer. Six bedrooms, a Jacuzzi and large heated swimming pool are some of highlights – but to really appreciate this property a viewing is highly recommended.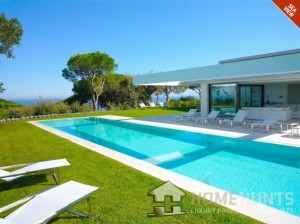 This exceptional contemporary villa (HH-6580008) is located near Saint-Tropez in Ramatuelle and is a ten-minute drive to the exclusive Pampelonne beaches. The epitome of modern sophistication, this elegant, technologically-advanced house contains eight bedrooms with state-of-the-art bathrooms, landscaped gardens and a magnificent swimming pool.
For more information about Côte d'Azur properties – and for details on those mentioned above – contact Home Hunts' French office on +33 (0)970 44 66 43. To view more homes in the area visit www.home-hunts.com.