A stylish Provençal villa in Saint Paul de Vence takes the spotlight in the July issue of French Entrée magazine. On the market through Home Hunts, the magazine met the couple behind the striking and luxurious home
In the July issue of French Entrée magazine, an article called "House of Fun…"focused on the luxury home of a couple called David Reid and Kate Wilde who had moved from Bristol to St Paul de Vence in 2013.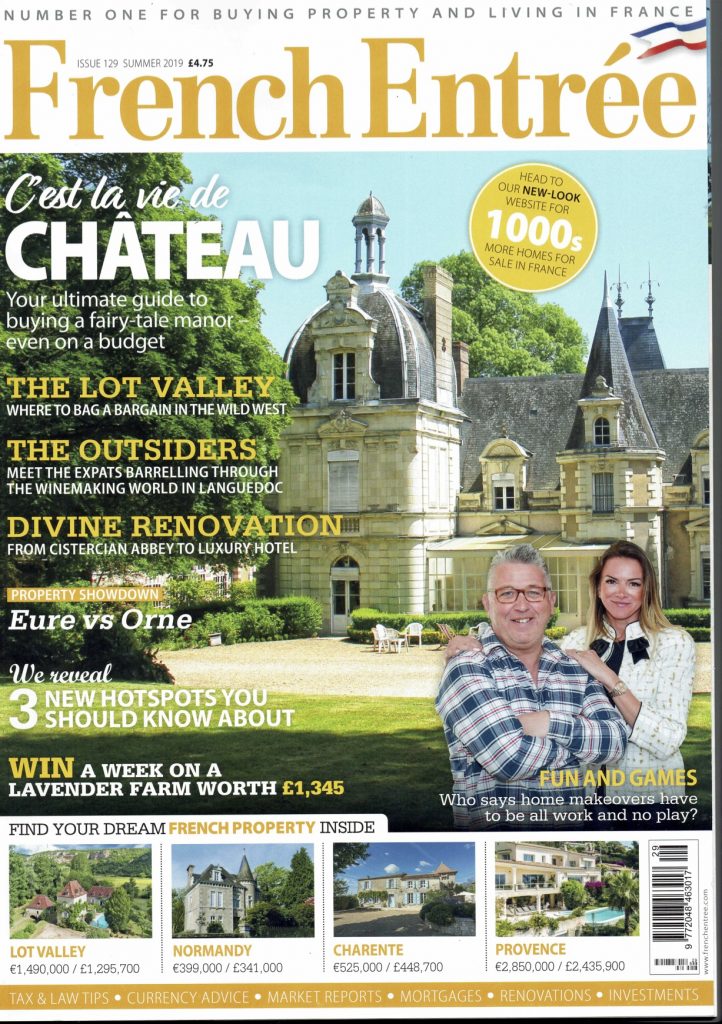 Back in the UK David was a partner in restaurant chain Lounges and Kate ran a beauty business. They moved to France with their two children after David sold his share in the business.
A dream home in St Paul de Vence
A stunning six-bedroom Provençal-style villa(HH-12844314), which is now on the market with Home Hunts, it is located in a popular neighbourhood not far from the old village. According to the article the property was originally built in 1978, but today the interior design and décor of the property is a tasteful combination of traditional and modern, which has been created with a particular emphasis on family and entertaining.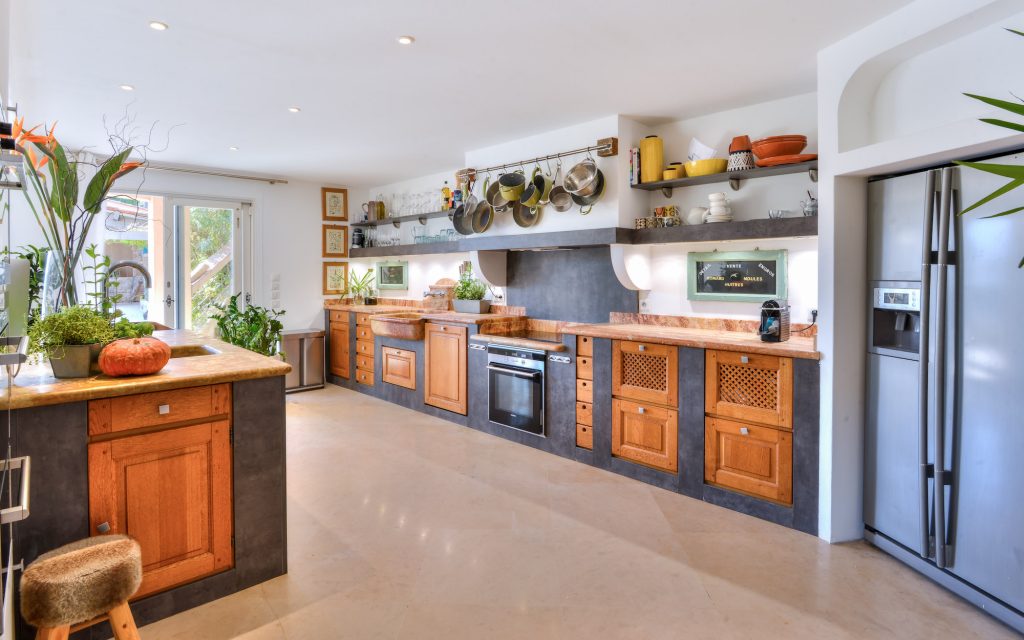 The couple have carefully selected decorative pieces for the property, which includes an open-plan kitchen, living room, four bathrooms and a spacious, light-filled lounge.
One of the most striking rooms is the red salon (games room/living room), which has been styled as a 1930's gentleman's club. The snooker table is David's favourite item in this room, which dates back to 1880. He had searched for this style of table everywhere and eventually sourced this Burroughes & Watts original, from the Lord Mayor's Mansion House in Bristol, for £7,500.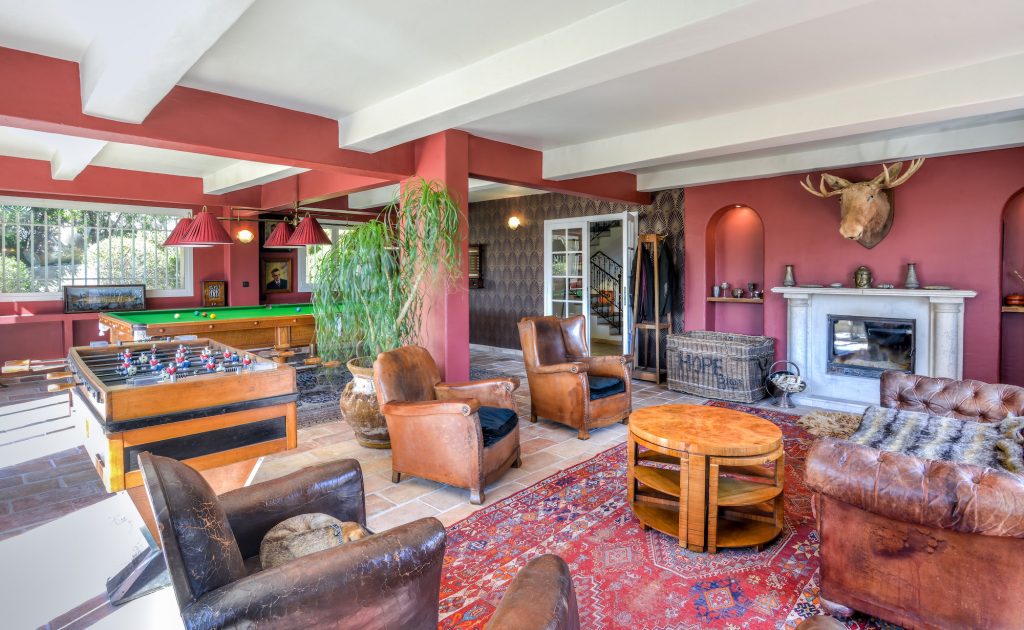 Ebay, Etsy, UK dealers and French home interiors store Maisons du Monde are some of the places the couple have located items for their home. The main living room is neutral beige colours contrasted with dark wood and bright turquoise cushions adding splashes of colour. It has a very modern contemporary feel and offers plenty of space.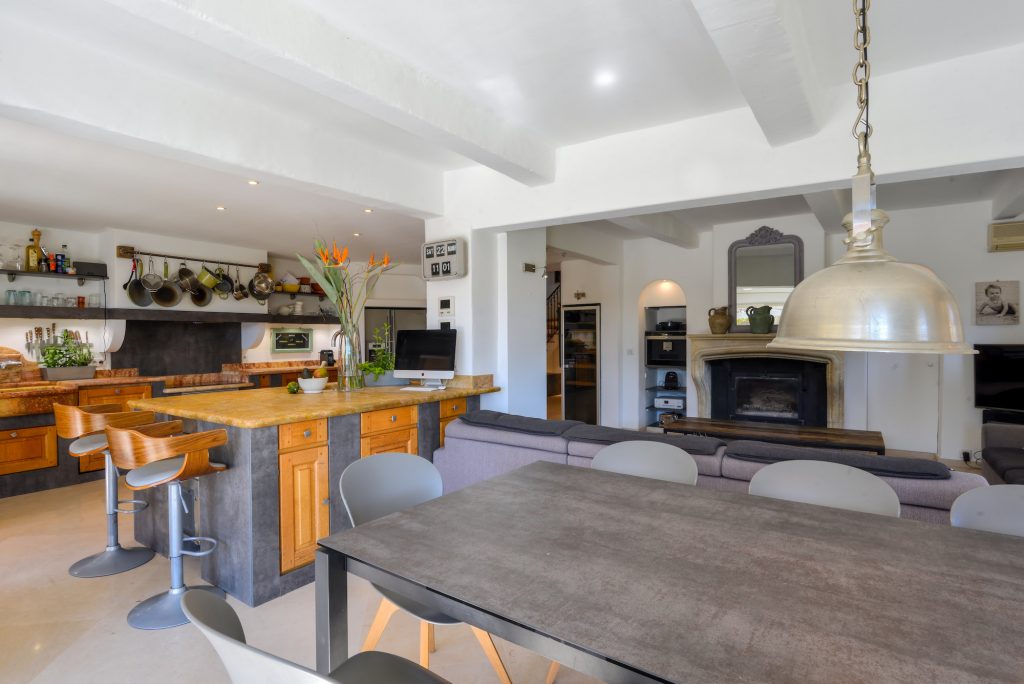 Outside is just as delightful. A few steps lead to a heated pool leads to a large sun terrace for sunbathing and relaxing, and there is a second terrace on the same level as the house for sunbathing by the summer kitchen and dining area. There is also charming lawn area with a Jacuzzi, which is part of the mature, landscaped garden.
An artist's oasis
St Paul de Vence is a popular choice with Home Hunts clients looking for properties in the Provence-Alpes-Côte d'Azur region. It is considered to be one of the most attractive villages in France and its bustling cafes and Provençal lifestyle are only a 20-minute drive away from Nice airport.
St Paul de Vence became a refuge for some of the world's most famous painters, such as Matisse, Picasso and Chagall, who stayed at the famous Colombe d'Or in return for their works of art.
After the Second World War, Picasso visited this convivial inn regularly and after a friendship with owner Paul Roux, offered his artwork to display on the wall.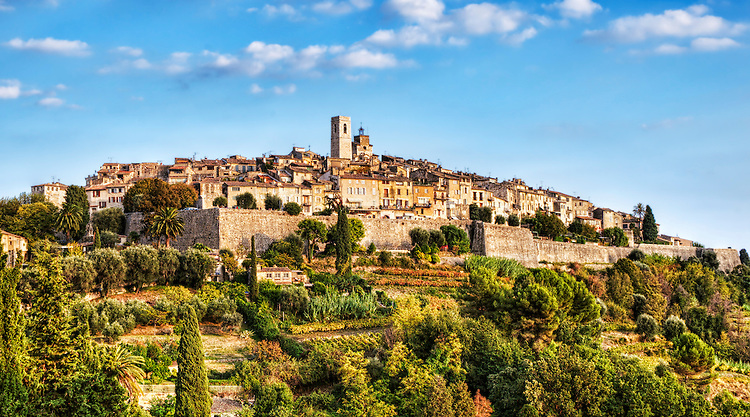 Local residents such as actors Yves Montand, Simone Signoret and Roger Moore, and musicians Bill Wyman and Rod Stewart have all spent time wining and dining here over the years.
"St Paul de Vence is one of the most interesting and charming villages on the French Riviera," says Tim Swannie, Director of Home Hunts. "The centre of this medieval village gets very busy in the summer, but it is buzzing all year round."
If you are looking to buy a property in St Paul de Vence, visit www.home-hunts.com, but to speak to a consultant directly about your particular requirements and criteria, call +33 (0)970 44 66 43.