The world's oldest existing cinema, the Eden Théâtre at La Ciotat on the Provence Coast near Marseille, reopened last week on 9 October 2013, after sitting closed, cold and empty for almost three decades
Despite being the venue for the Lumière Brothers' first ever projected motion picture – the legendary "L'Arrivée d'Un Train en Gare de la Ciotat" where, rumour has it, the shocked audience leapt out the way to escape the oncoming locomotive – the theatre was closed in 1982.
Having been inaugurated on 6 June 1889, the theatre gained historic monument status in 1996, but a lack of funding, despite local support for the theatre to be brought back to life, meant it was left to deteriorate. Following years of standing vacant, a period of intense restoration has meant it can open its doors again. Its opening night was celebrated by local and global supporters of the film community, included Martin Scorsese's World Cinema Foundation. Click here for a virtual tour of this beautiful newly-renovated building.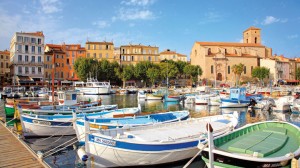 Funding has been possible thanks to Marseille's selection as Europe's Capital of Culture for 2013. The Fishing village of La Ciotat lies around 30km east of Marseille and makes up part of Marseille's metropolitan area. To become a Capital of Culture, a city has to develop an outstanding programme for dance, music, theatre, art, culture, science, sport and technology – and reviving the Eden made up part of these plans.
Overall, however, Marseille's masterful regeneration is mostly due to an ongoing €7 billion regeneration project called Euroméditerranée – and it is aiming to be one of Europe's top 20 cities. Considered to be the largest urban renewal project in southern Europe, the project is regenerating a 480-hectare area to create a "city within a city".
The impact that this programme has had on France's second city is phenomenal. Once considered a "maritime workhorse" and an "ugly duckling", France's main trade seaport is transforming on a daily basis to become a major economic, culture and social centre of Europe. From the Quais d'Arenc, which is bringing high-end residential and retail areas, to hospitals, libraries, the seafront shopping mall at Les Terraces du Port and the Euromed Centre (set up to accommodate business events), Marseille is constantly undergoing rapid change.
For business travellers, La Joliette is the city's central business district – the largest of its type in southern Europe, where over 20,000 jobs have been created since 1995. And the likes of L'Ombrière by Norman Foster in the city's old port – its high-steel ceiling reflecting port life from all around – and the stunning Museum of European and Mediterranean Civilisations (MuCEM) building that links with 12th century Fort Saint-Jean are just two examples of how high the city is setting the bar.
As for La Ciotat, already proud of its cinematic past (a roundabout featuring a topiary train greets visitors as they enter the town) also has further development plans and intends to regenerate the Lumière Brothers' family home where many of their early films were first shown.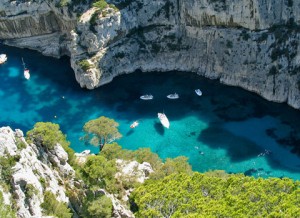 Home Hunts has a diverse range of properties in and around Marseille at www.home-hunts.com. For more information about Marseille, or for further information about a particular area or property, contact the French office directly on +33 (0)970 44 66 43.