New Sky television series Riviera to premiere in Cannes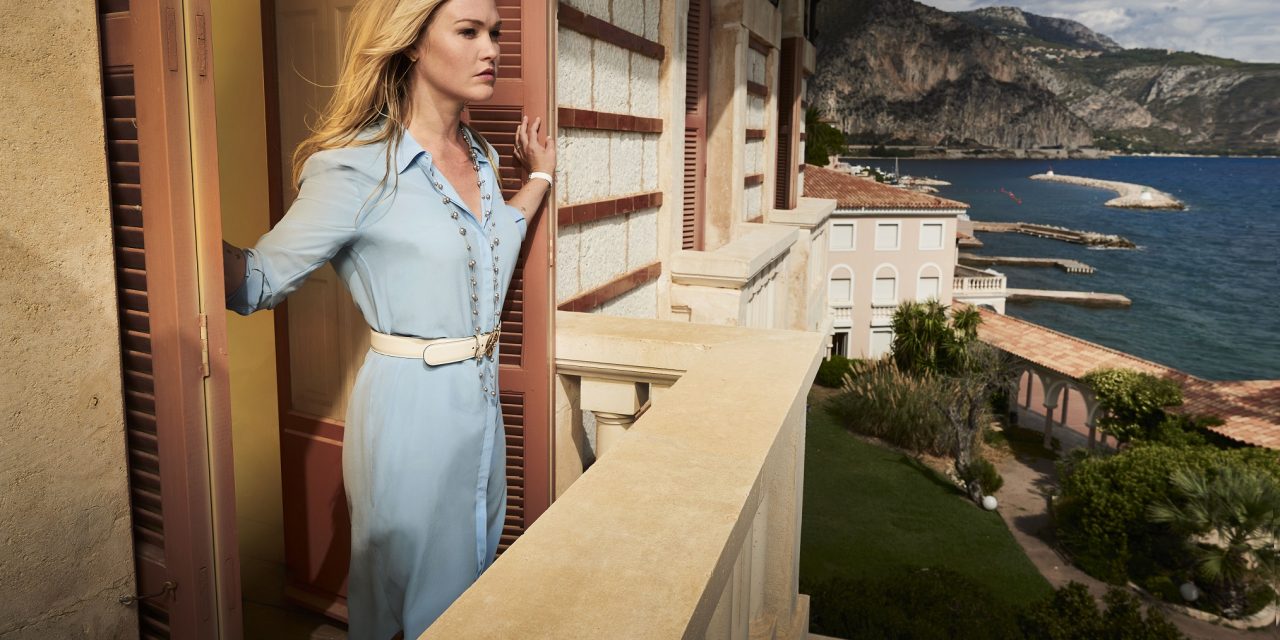 If you're looking for a property on the French Riviera, this new TV series could help you explore some of the most glamorous locations from your sofa – as long as you don't mind a little drama along the way.
Riviera, a new Sky Atlantic television series that has been filmed on the Côte d'Azur, will have its world premiere at MIPTV (the world's leading television market) at the Palais des Festivals in Cannes on 3 April.
A ten-part thriller set on the French Riviera, written by Neil Jordan (who won a Best Screenplay Academy Award for The Crying Game back in 1993), it tells the story of a recently-widowed woman, Georgina Clios, who is determined to find out what has happened to her husband.
Played by Julia Stiles (of the Bourne trilogy, Dexter and 10 Things I Hate About You), Georgina Clios is a smart and resourceful art curator whose world is turned upside down when her husband, Constantine, is presumed dead following an explosion on board a Russian oligarch and arms dealer's mega-yacht.
Dissatisfied with the police investigation, she decides to find out the truth for herself. However, the closer she gets, the more she learns about the corruption and danger bubbling beneath the glamour, wealth and excess of the Riviera.
Having only been married to Constantine for a year, she gradually understands her husband's role in a "complex web of deceit and depravity" and learns about the kind of man he really is.
"The locations we're using are stunning and the cast is really solid," says Stiles. "In the centre of the show we have this world of luxury and excess with Georgina as the heroine of the piece. The show is driven by a number of powerful female characters, such as Irina, the first wife of her husband Constantine, played by Lena Olin. They both radiate power, but in different ways."
Olin (known for Vinyl and Chocolat) also stars alongside Iwan Rheon (Game of Thrones) and Adrian Lester (Undercover, London Spy).
In addition to being an exciting new thriller to watch, the Riviera locations in each episode will delight those looking for property to buy in the South of France.
From the golden beaches along the Riviera coastline, to Monaco's mega-yachts, penthouse properties, private jets and the luxurious world of the super-rich, the show is hyped as being glamorous, gritty and entertaining.
Due to be on our screens later this year, here is the trailer and a taster of what is to come.
If you are looking to buy property on the French Riviera, you can search for property at www.home-hunts.com, but to discuss your specific real estate needs with a consultant, call +33 (0)970 44 66 43