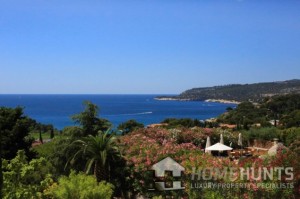 The Provencal seaside resort of Bandol, renowned for its velvety red and racy rosé wine, has been a favourite with many a famous face over the years. Once the haunt of world-class writers – including authors Aldous Huxley (who wrote Brave New World) and Marcel Pagnol (who penned the original novels of Claude Berri's famous film adaptions Jean de Florette and Manon des Sources) – this week Bandol has been making news for being the secret location of Jonny Wilkinson's wedding to new wife Shelley Jenkins.
According to newspaper reports, just two people attended this private ceremony that was, like all marriage ceremonies in France, held in the local town hall (or mairie). Having joined Toulon's rugby team in 2009 – six years after his legendary drop goal that saw England victorious against Australia at the World Cup final in Sydney – the couple have been living together in France for many years.
The quiet, sheltered bay of Bandol lies almost halfway between the city of Toulon and the ancient fishing port of Cassis, a commune of Marseille. As France's second city, Marseille has become a thriving centre for commerce and tourism and is currently part of a €7 billion regeneration project that is giving the city a major facelift. Welcoming more than ten million tourists each year, it was crowned European Capital of Culture for 2013, and, in addition to countless cultural, historic and commercial renovations in the city, almost three miles of waterfront is being developed that will give the city a sparkling new skyline.
Many say that Bandol is how glamorous Saint Tropez might have been before it was "discovered", yet it is extremely popular during the summertime with tourists and second home owners. Prime property in Bandol, Cassis and the surrounding areas are some of the most sought after on Provence's sun-kissed coastline.
With airport access in Toulon and Marseille (30km and 50km respectively), it is easy to fly to and from Bandol. It is also ideally located for visiting the unique île de Bandor, which is just a short boat ride away. Originally bought by Paul Ricard in the fifties (who founded Ricard, the pastis manufacturer), museums, water sports, walking and sailing are popular activities here – and the marina is the smallest on the Côte d'Azur.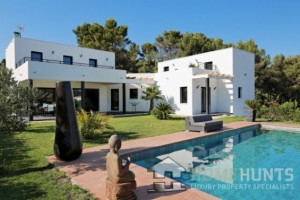 This elegant four-bedroom villa, located near Bandol, has been designed with luxury and convenience in mind. A stunning swimming pool, spacious terrace, manicured gardens and a grand parental suite on the ground floor makes its asking price of €1,195,000 a very tempting proposition.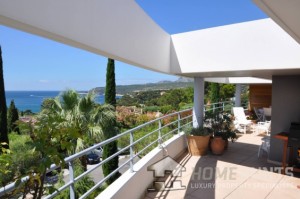 Overlooking the bay of Cassis and Cap Canaille – the highest sea cliff of France at nearly 400 metres – this contemporary penthouse with its sweeping terrace doesn't just offer stunning views. As it is just a short walk to the village and local beaches, this €1,365,000 property also guarantees convenience, making it the perfect summertime retreat. Access to a beautiful pool that is shared with the building's other six prime residences is also provided.
Home Hunts has many properties available on the Provence coast and to view more in this area visit www.home-hunts.com. For more details on the properties mentioned, or to enquire about off-market opportunities, contact the French office directly on +33 (0)970 44 66 43.
Save