Cannes Real Estate: A Sound Investment Opportunity with Rising Prices and Rental Income Potential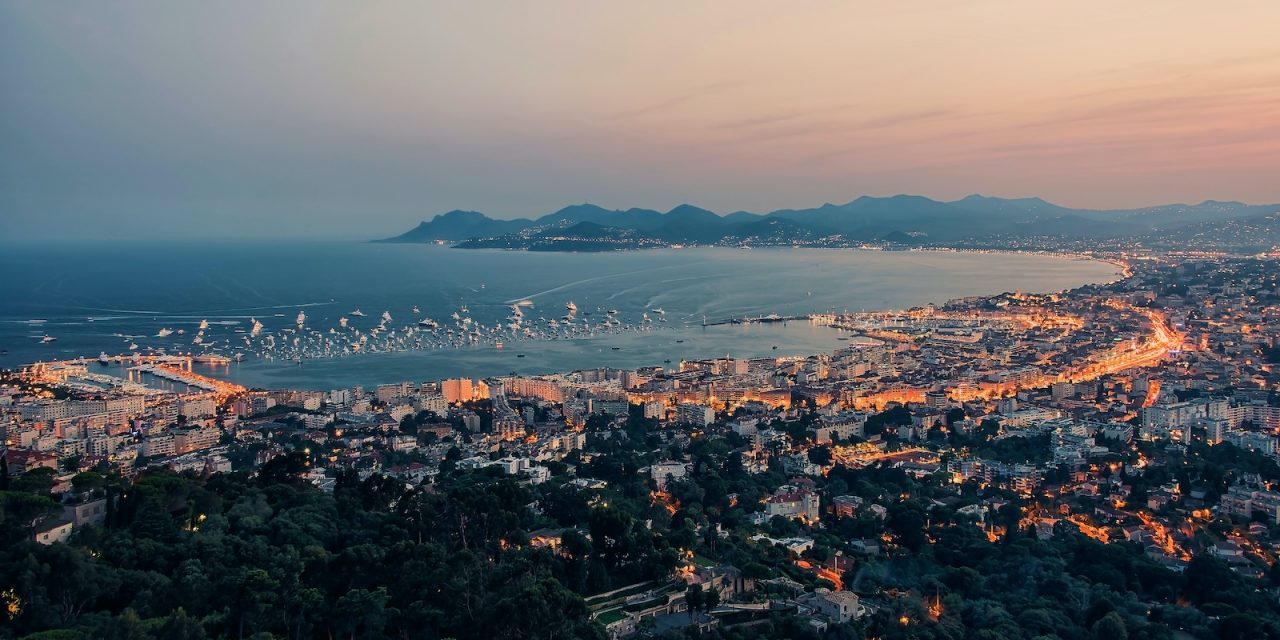 Cannes Real Estate: A Sound Investment Opportunity with Rising Prices and Rental Income Potential
With the 76th annual Cannes Film Festival 2023 starting today, 16th May, all eyes are on Cannes as the excitement builds. Leonardo DiCaprio, Natalie Portman and Harrison Ford are among the stars flying into this magical town, which is renowned for its soft sandy beaches, warm clear waters and jetset vibes.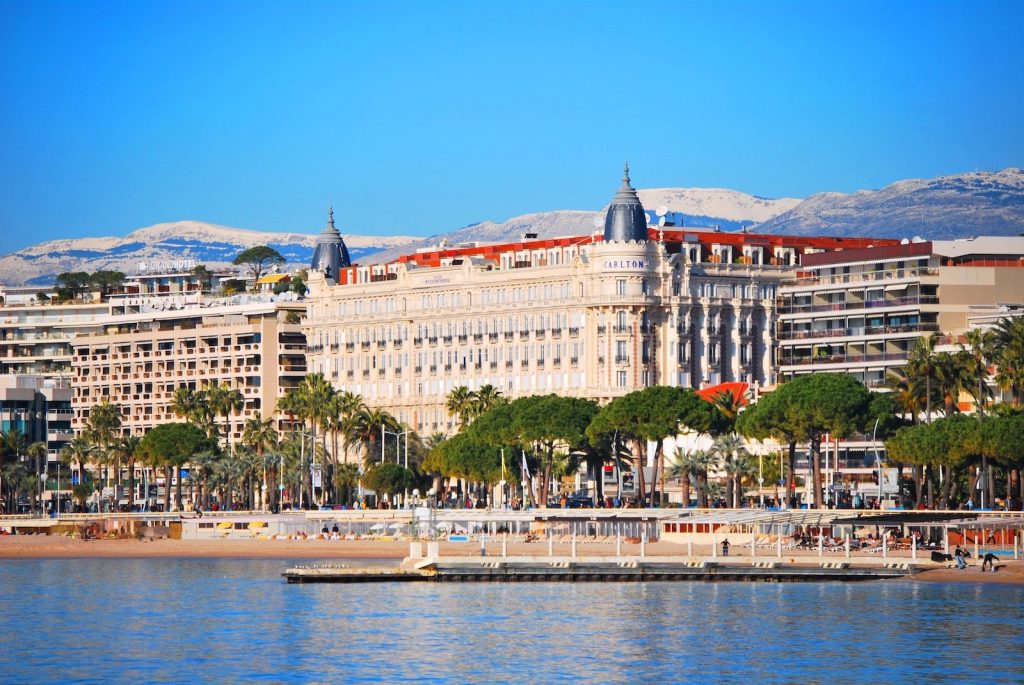 While Cannes is often buzzing with glitz and celebrity check-ins, it is simultaneously inclusive. Everyone, from locals, to businesspeople, tourists and A-listers, walk the same streets and shop in the same stores, including designer brands along the Croisette and quaint boutiques up the cobblestoned Le Suquet.
Why you should invest in Cannes real estate
According to an article in The Times – which featured comment from Home Hunts – last year the Palais des Festivals hosted 140 events in 310 days, including 80 cultural performances and 60 business events. This means that investing in real estate in Cannes is unlike anywhere else. As house prices keep rising, it's a place where you can rent a property out all year round for a short- to medium-term revenue stream, as well as securing a long-term investment.
"As Cannes has this huge congress market, as well as millions of tourists each year, you can attain a very interesting rental return, particularly on central properties," said Tim Swannie, Director of luxury buyer's agents Home Hunts. "Property prices have increased around 5% each year for the past 3-4 years and even in difficult times such as back in 2008-2009, prices remained stable."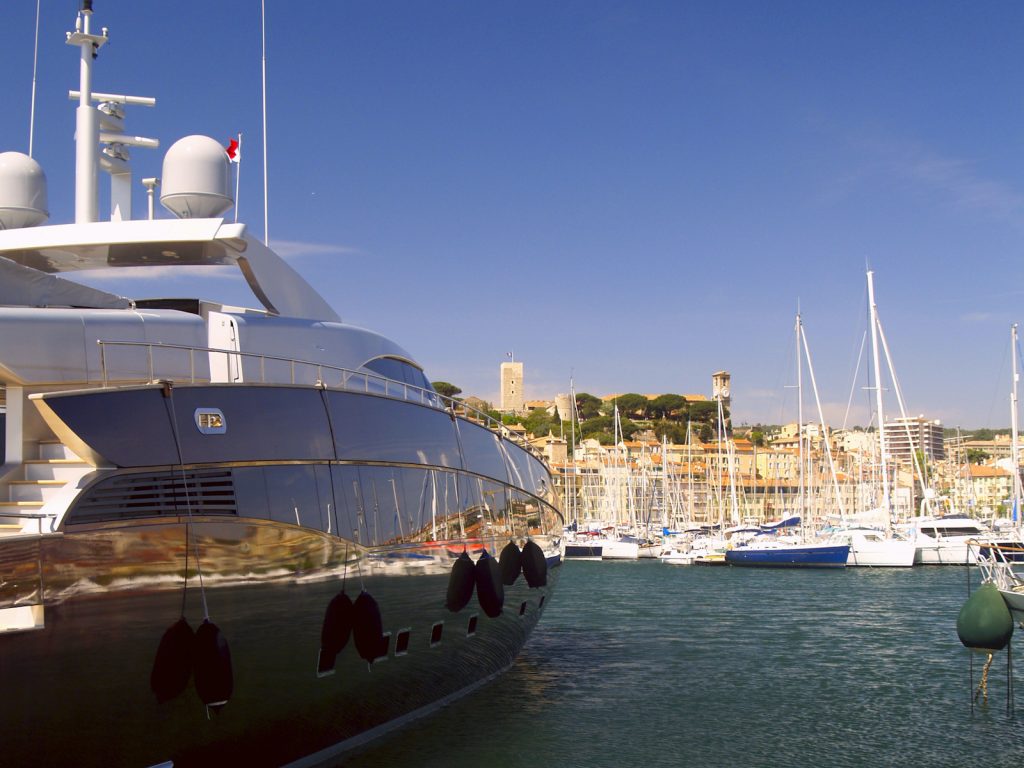 Savvy investments aside, many clients buy property here purely for holiday pleasure as well, as Cannes is easy to access by car, train, plane, boat and even helicopter. "Cannes has its own private airport and is less than 30 minutes from Nice airport so it's a very attractive destination for wealthy property buyers who usually like to live in the hills above the town," said Tim. "In areas such as La Californie or Super Cannes, you can find some of the most spectacular properties on the whole Riviera."
If you are looking to buy a property in Cannes to rent out to event attendees, here are five apartments for sale on the Croisette that will attract participants' attention and bring in high-yield rental income, as well as increase in value year on year.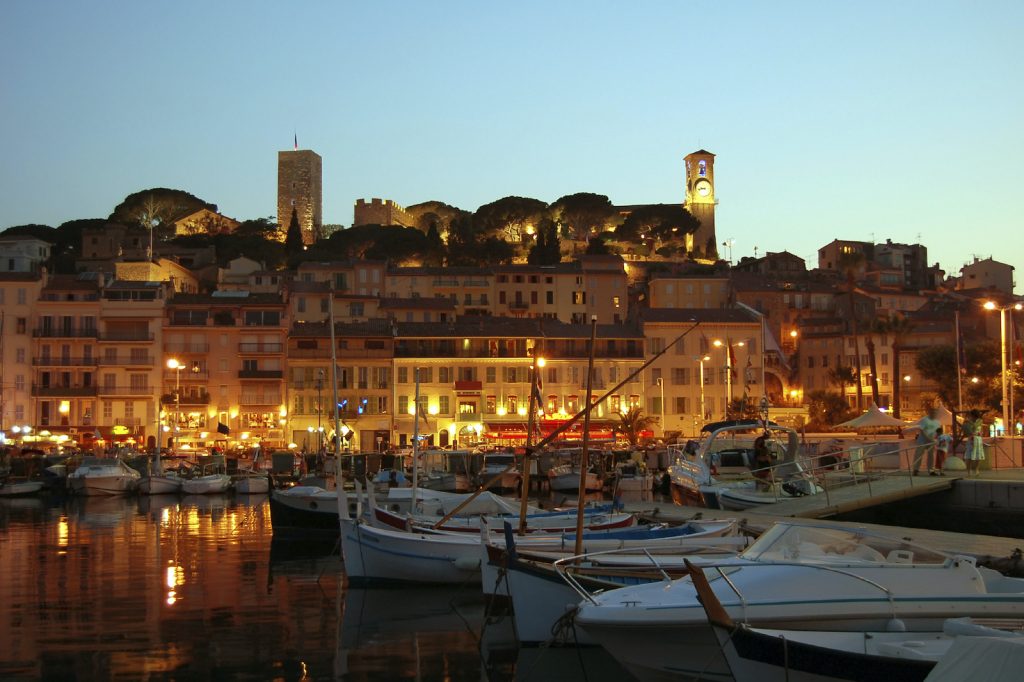 Five luxury apartments for sale in Cannes with wonderful views:

Dreamy duplex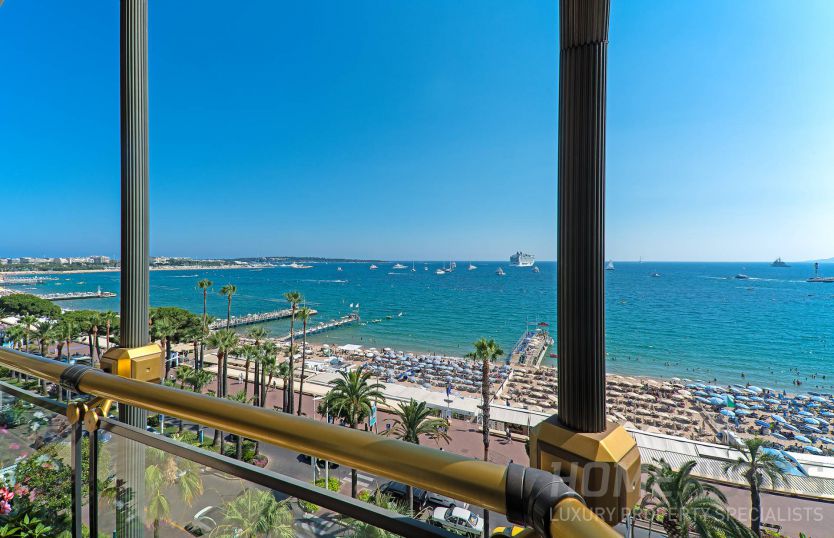 At the top end of the market, in one of the most prestigious buildings on the Croisette, this incredible five-bedroom duplex (HH-14841181) offers stunning sea views across to the Iles de Lerins. It also comes with a garage that can take seven cars – a huge benefit for guests as often parking is tricky in this busy town. Price is provided on enquiry.

The big five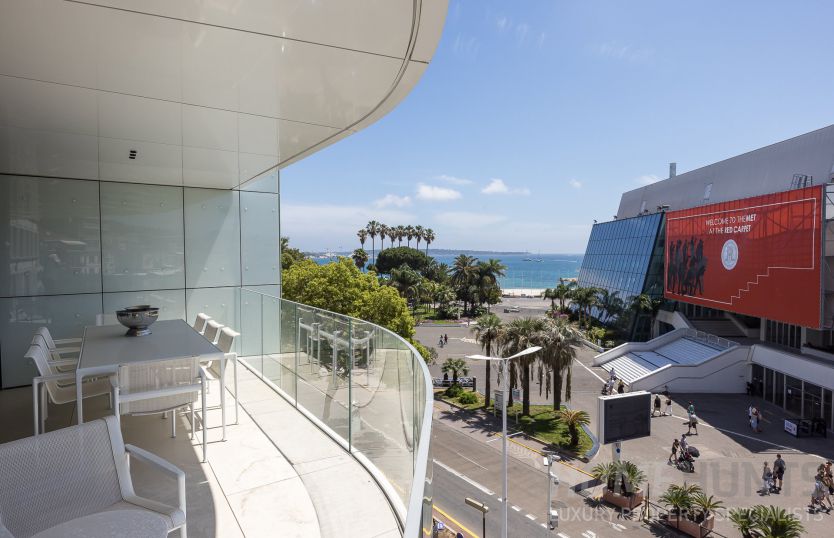 Located in the heart of the Croisette in its most exclusive building, this stunning apartment (HH-14641458) is across the road from the Palais des Festivals. With views stretching from the sea to Le Suquet it is in an enviable position that will please tourists and attendees alike. As well as a concierge, the luxurious five-bedroom residence provides a sauna, hammam, gym and massage room. It is on the market for €9,250,000.

Rooms with a view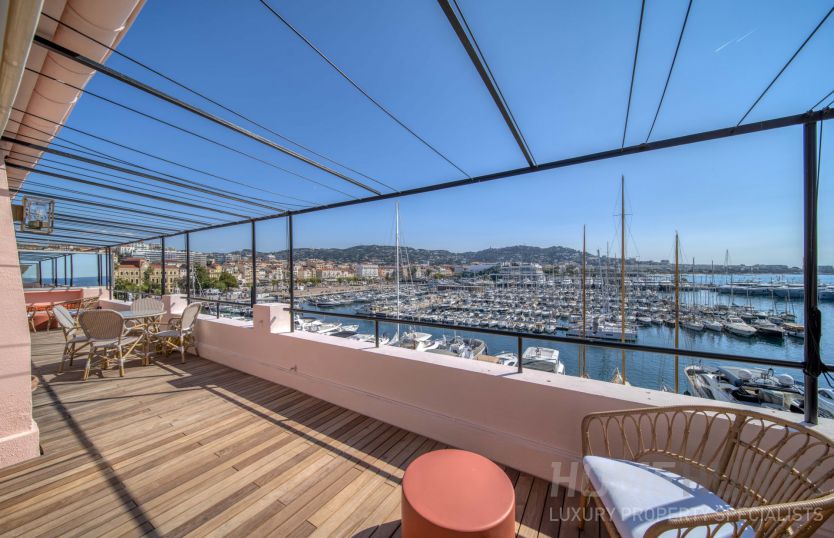 This three-bedroomed modern masterpiece (HH-14960443) has a wonderful covered balcony that looks out across the beautiful boats in the Vieux Port. Away from the hubbub of the Palais, yet only a quick walk to congress central, this apartment is in an ideal position for holidays and business. There's also a sunny and secluded ground floor terrace. Interested clients must book a viewing as soon as possible. as at €4,500,000 it won't be on sale for long.

Follow your heart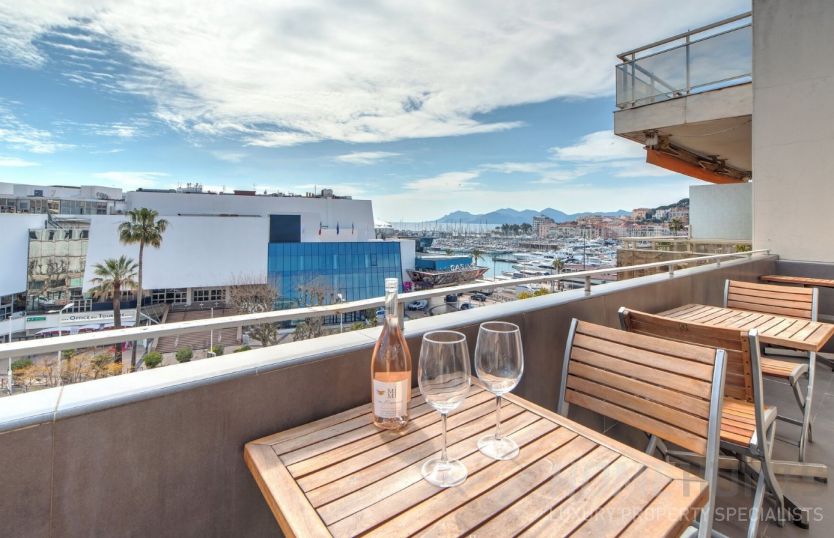 Opposite the Palais and impressively swooping in under the €2,000,000 mark, this cool contemporary apartment (HH-12413083) with a spacious balcony is located right in the heart of Cannes. With harbour views and two cosy bedrooms, this property would be hugely appealing to congress and festival goers. It's currently valued at €1,890,000, so move quickly to reserve a viewing.

Strike it lucky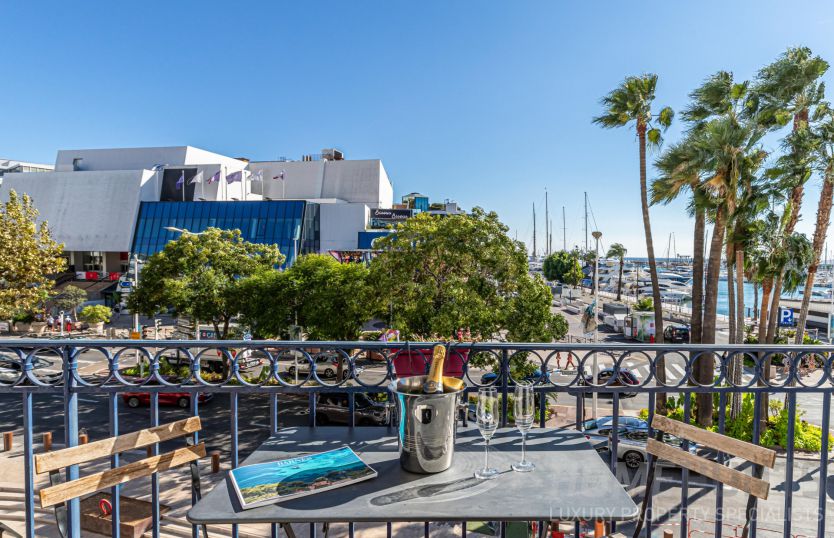 Another spectacular two-bedroom apartment (HH-14687342) that rates supremely high for location and rentability for less than €2,000,000, this gorgeous property has been renovated and is ready to rent. With a sweet traditional balcony looking out over the Palais and Vieux Port, and high ceilings that flood the rooms with light, this is a lovely property which is on the market for €1,685,000.
Call a Home Hunts consultant to enquire about these properties or discuss your property needs on +33 (0)970 44 66 43. To search for more luxury apartments in Cannes, go to www.home-hunts.com , follow us on Facebook or keep an eye on this page. The team is looking forward to hearing from you.