The French Riviera is set to star in Woody Allen's latest film, Magic in the Moonlight. Filmed on location on the Côte d'Azur, it is due for release in France on 22 October, 2014.
A 1920s comedy drama, it tells the story of a cynical illusionist (Colin Firth) who is tasked by a friend to prove that a particular celebrated medium (Emma Stone), is a fraud.
He travels to visit her in the South of France, determined to uncover the secret to her paranormal powers. However, not only does he find her beautiful and talented, but, more frustratingly, he cannot find fault with her revelations and starts to think that a paranormal world could be possible after all.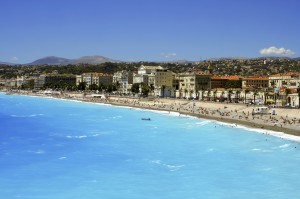 According to The Riviera Times, Provence-Alpes-Côte d'Azur (PACA) invested €200,000 into the film's €13.5 million budget. It also reports that Allen decided to film there after falling in love with the area the very first time he visited, further confirming the French Riviera is one of the most desirable locations in the world. The PACA region is the second most visited by foreign tourists after Paris, drawing in 31 million visitors each year.
With locations such as Nice, the capital of the Alpes-Maritimes department; Grasse, the birthplace of the perfume world; and Cap d'Antibes, which offers one of the most beautiful bays on the Riviera, it is no wonder that Allen chose these very locations as the backdrop for this highly anticipated release.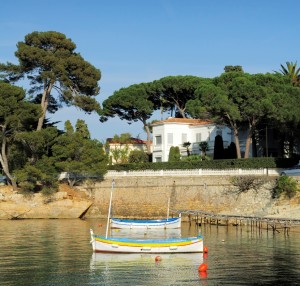 Dubbed a "sweet-natured contrivance" by The Guardian and "perfectly enjoyable" by The Independent, it may not turn out to be one of the best films Allen has ever made. But, the "antiquated hues in the picturesque south of France", as The Guardian points out, are more than likely to make up for it.
If, after watching Magic in the Moonlight, you are filled with desire to snap up a property in the locations featured, here are three ideas to kick start your home hunt on the French Riviera.
California dreaming in Cap d'Antibes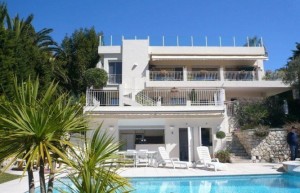 Just five minutes from the beaches on the west side of Cap d'Antibes, this five-bedroom Californian villa (HH-6841714) offers an exclusive lifestyle over three floors. There are many stand-out features to this property, but highlights include a breath-taking sea view, rooftop access with sun deck, a Jacuzzi and a beautifully-designed heated pool with surrounding terrace and landscaped gardens. This is a must-see property and the price is available on application.
The heights of luxury in Nice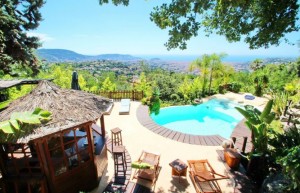 An exquisite property with a stunning panoramic sea view of the Mediterranean, this eight-bedroomed property (HH-8432803) offers luxurious South of France living at its finest. High quality, classic interiors and private terraced landscaped gardens outside make it a dream family property for full-time living or as a home away from home. And, as if one pool under the warmth of Nice's sun wasn't enough, this property offers two swimming pools along with two individual guest houses. The property is priced at €2,900,000.
Perfectly Provençal in Mouans Sartoux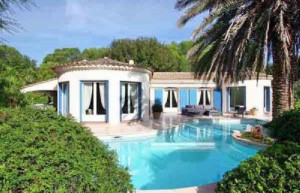 A charming villa oozing Provencal charm (HH-7578835), this three-bedroom property is positioned in a quiet location in the sought-after area of Mouans Sartoux. Cool, neutral decor and bright, airy rooms make up the interiors, where there is also the possibility of a fourth bedroom. A landscaped garden, terrace and glorious pool area extends along the entire length of the property outside, where those wishing to make the most of the light could also build an independent studio, if desired. A viewing of this €1,190,000 property is highly recommended.