Property French Riviera: where to go inland to get more for your money
Domestic and international buyers are heading inland where spacious homes with vast mature gardens, panoramic views and privacy come at more affordable prices
Buyers looking to purchase property in the South of France are turning to lesser-known, lower-priced areas in search of their dream homes. Instead of Cannes, Antibes or St Tropez – which can become busy in summer and carry a higher price per square metre due to their coveted addresses – many are exploring locations inland that are more affordable.
The Fayence area, home to a collection of attractive villages, is one such place. Just over the border into the Var, around an hour away from Cannes, each village has its own feel and personality. Fayence is the largest, but Saint Paul en Forêt, Callian, Seillans and Tourrettes are all just a few minutes away from each other.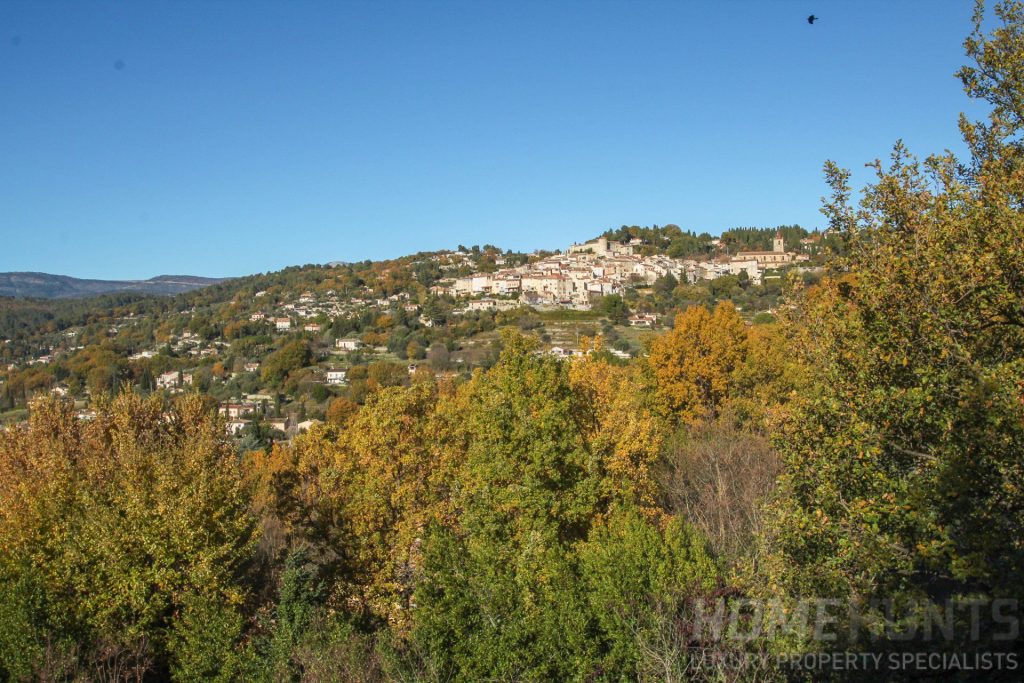 "The big appeal to this area is the laid-back way of life – you have the feeling of living in Provence, but you have the whole Riviera on your doorstep," says Tim Swannie, Director at Home Hunts. "You can be at the coast in 25-30 mins, but if you don't fancy meeting the summer traffic, you can laze by your pool or visit the huge Lac de Saint-Cassien for the day which is 10 minutes away."
Home Hunts' clients Mr and Mrs Duguid – whose property search was recently featured in a Financial Times article – were looking to buy a post-retirement home in France when they approached Home Hunts for some advice.
"We had visited Cannes, Antibes and St Tropez, all the way up to Grasse, but the houses were just too close together," Duguid explained to the Financial Times. They were hoping to discover a four-bedroom property with a decent-sized swimming pool and enough land to not be overlooked, but Duguid realised it was going to "cost more than double their €900,000 budget" to find it among the popular resorts of the Côte d'Azur.
Catherine Meyer, Home Hunts' local, bilingual consultant for Fayence property French Riviera was able to brief them on the entire area along the coast and inland, and explained that Fayence would be a good area to explore for their criteria and budget. They fell in love with the place and bought a house with a pool in Saint Paul en Forêt.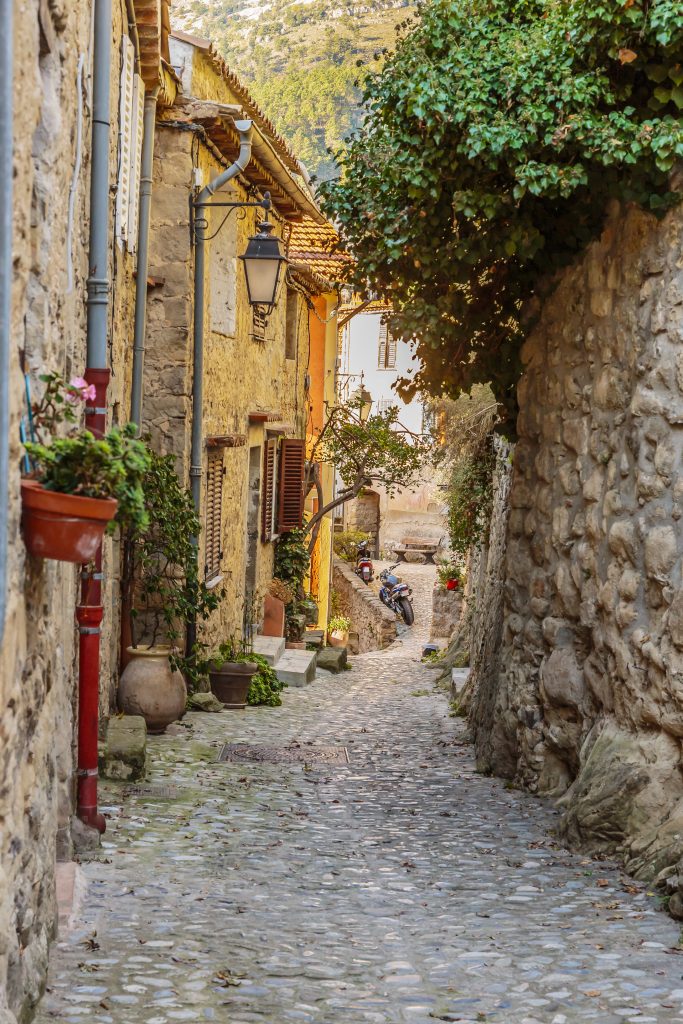 Fayence and its villages have become more popular during the pandemic as space has become more highly valued, especially by city dwellers. "The Fayence area has become a real hotspot for those looking to relocate or to find a second home where they can have space to relax in, nice gardens, a pool and plenty of country air," says Tim.
It isn't just international buyers who are exploring inland from the coast, Parisians and Lyonaises have been making a beeline to the Fayence area for this past couple of years, as have many German, Dutch, Scandinavian and British clients.
"The market has been the busiest we have ever seen in in this area with properties selling in days and some being snapped up before they even hit the market," adds Tim. "Stone properties with character are the most popular, but all good quality properties in quiet locations are in demand, particularly if they have a great view."
If you are looking for property French Riviera or the Var, the following properties are all currently for sale in the Fayence area and each is considered to have particularly special features and are highlighted as recommended purchases.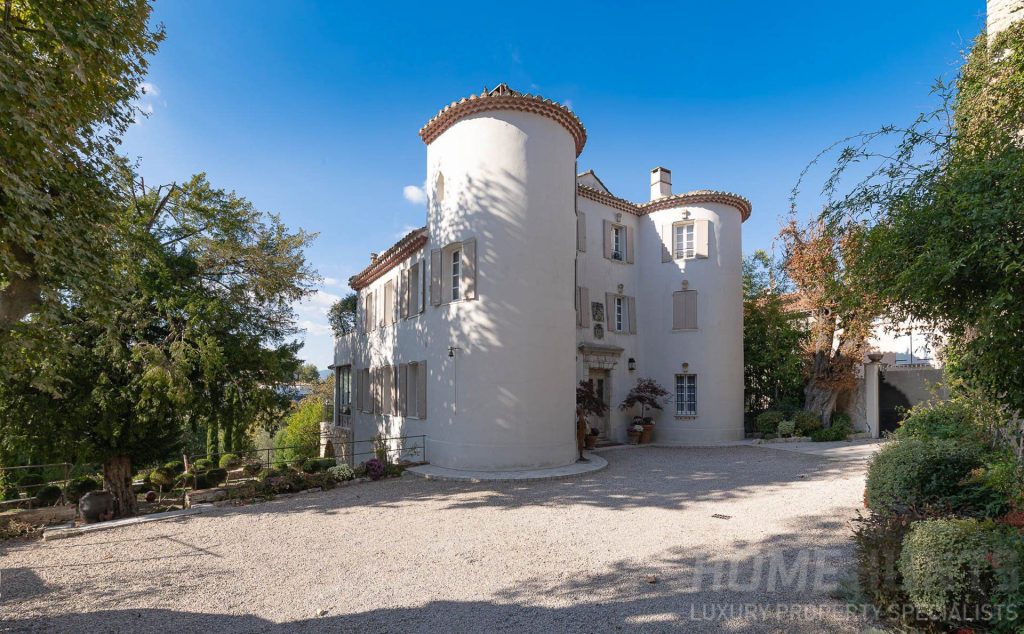 This enchanting eight-bedroom white-washed chateau (HH-14291331) in Saint-Paul-en-Fôret is a five-minute drive from the famous golf courses at Terre Blanche and less than an hour from Nice Airport. Back in the 15th century it was a glass factory and the current owners have restored and renovated it to perfection. Stunning mature gardens, a magnificent swimming pool with terrace and an impressive outdoor garden house are just a few of the highlights. Mindy and body wellbeing is all part of the lifestyle here as there is also a gym, hammam, cold water immersion pool and tennis court.
It's also easy to invite friends and family to stay because the guest house offers three apartments and an independent studio. There is also a two-bedroom caretaker's office so there is always someone on site to maintain the grounds and building. This property is on the market for €4,950,000.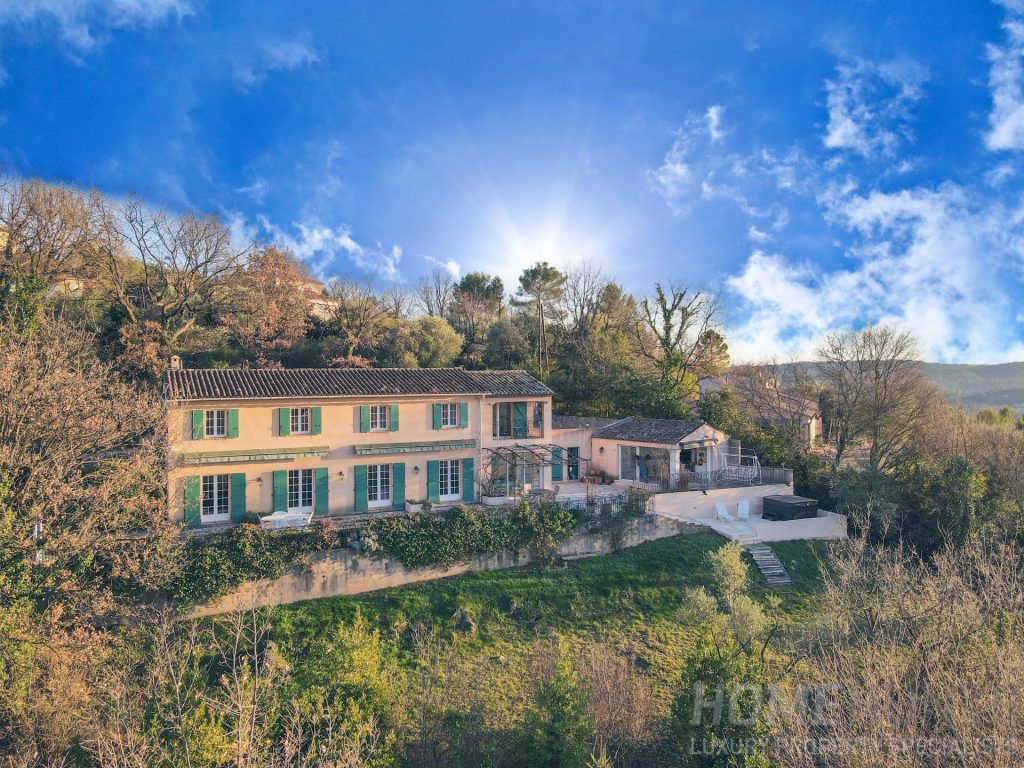 A mosaic pool and Jacuzzi are two standout features of this charming farmhouse property (HH-14431182) which offers wonderful views of the medieval village of Caillan. There are four bedrooms in total and the village of Montauroux is only a fifteen-minute walk away. With an asking price of €990,000 this residence will not be on the market for long.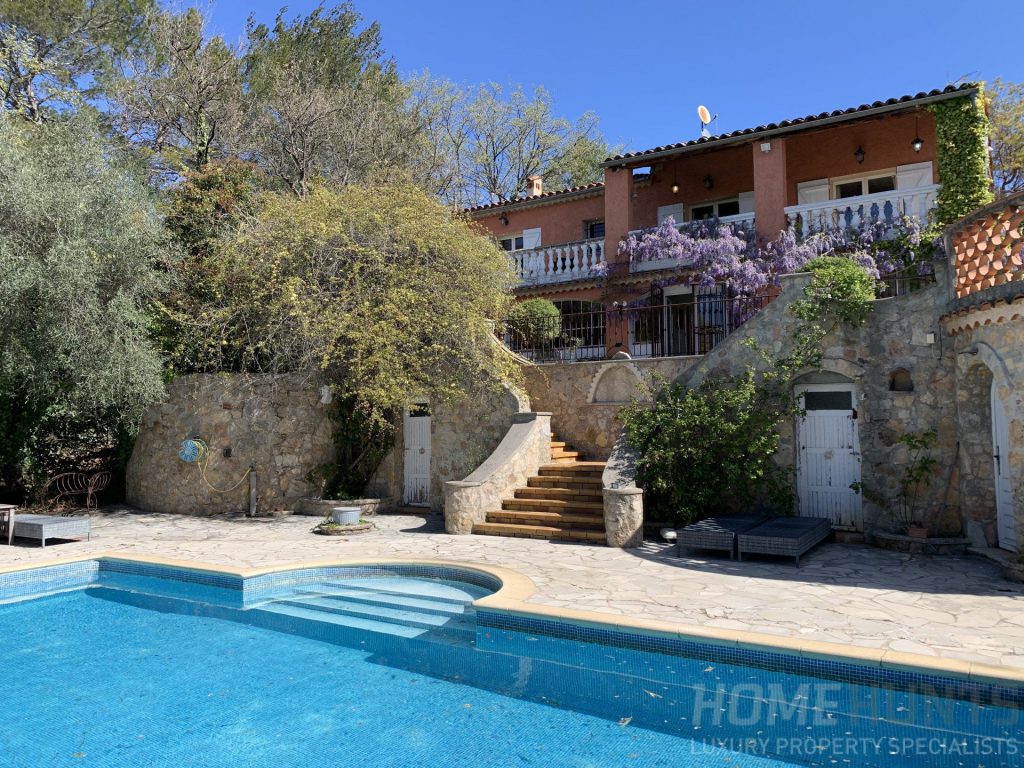 This beautiful property (HH-14482557) has four bedrooms is a ten-minute drive from Seillans. Lilac wisteria, countryside views from the pool, vast walk-in showers and a stunning mature garden are just some of the delights to discover here. Valued at €995,000, you get space, seclusion and unobstructed views that would be two or three times the budget for the same property on the Côte d'Azur coast.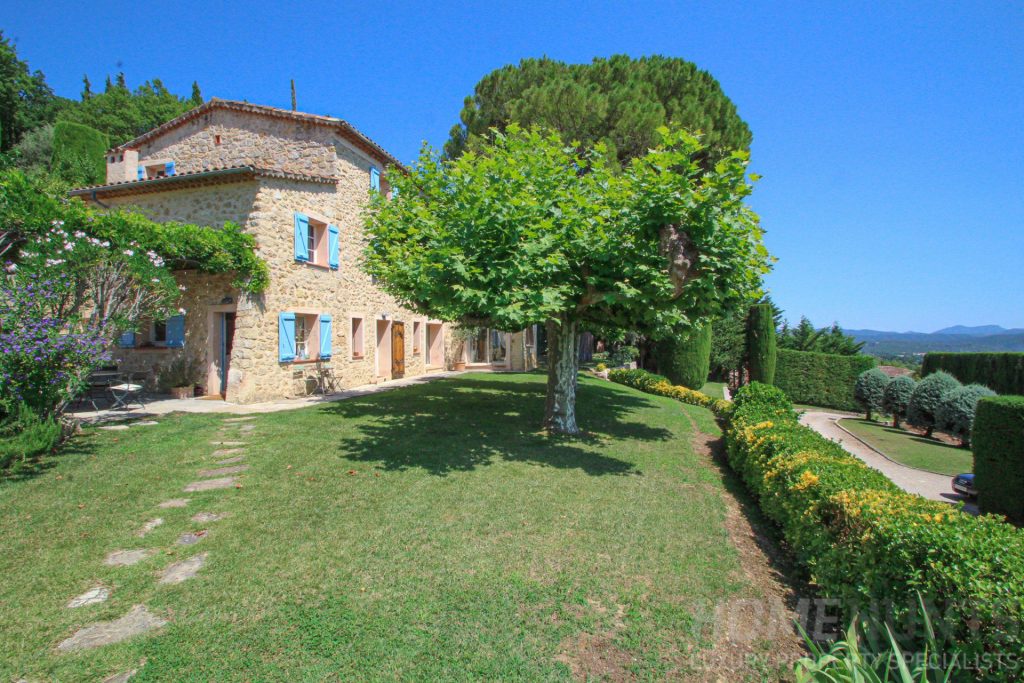 This dream family home (HH-14164817) is walkable from the centre of Caillan and offers three bedrooms, a studio and a guest house. An old bastide that has been immaculately restored, it oozes charm at every corner. From the tall cypress trees to the large inviting pool, terrace under the oak tree and rolling countryside views, it would be difficult to find a more fulfilling summer home than this one. Interested buyers should view this one as soon as possible because it will be snapped up quickly at €1,495,000.
To browse through thousands more properties for sale in the area, check out our website , follow this site to keep up to date with news or follow us on Instagram and Facebook.
If you know your criteria and need some advice then contract our consultants on +33 (0)970 44 66 43 or info@home-hunts.com.