Take a peek inside these super luxury villas on the French Riviera
Horizon views, exquisite terraces and dreamy blue swimming pools are all part and parcel of what you might expect to be included in a €20 million property on the Côte d'Azur. We've picked three high-end homes, all for sale around this price range on the French Riviera, and they are some of the most stunning properties we've ever seen. Join us for a peek inside!
Rejuvenate in Ramatuelle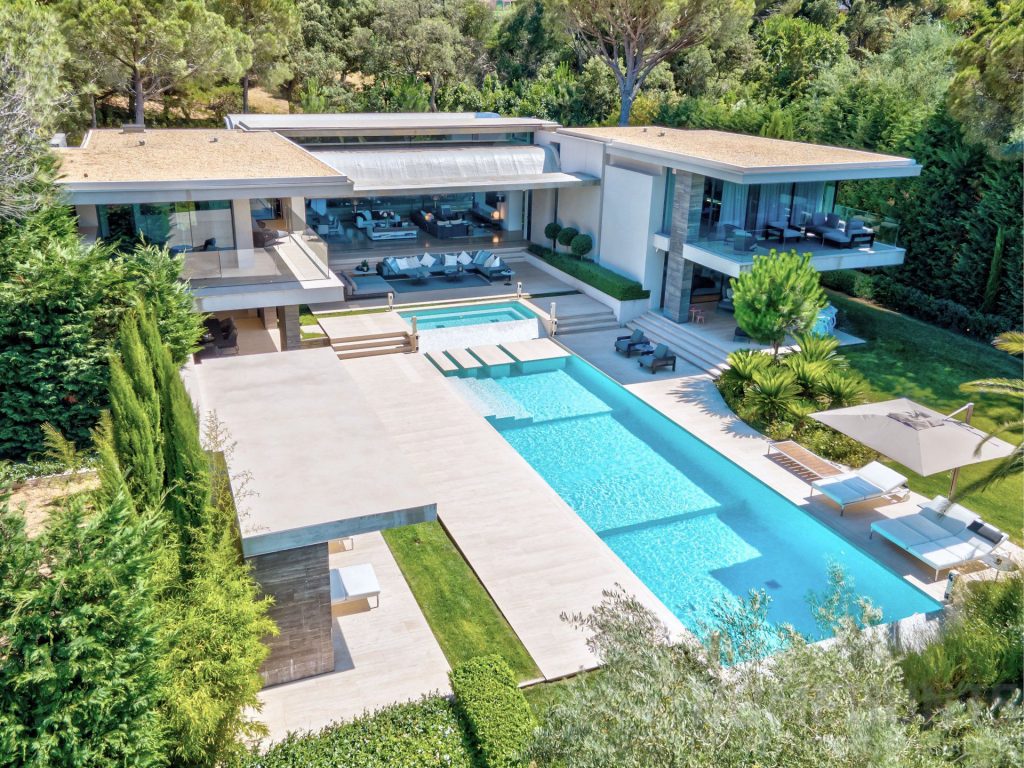 A contemporary masterpiece just a few minutes from Pampelonne beach, this stunning six-bedroom villa(HH-14172393), spans across three levels, as does its extraordinary heated swimming pool. One of the longest in the region, it also features a connected children's pool that joins with the main terrace, which is perfect for socialising in summer with friends and kids. Peaceful, with a manicured, lush green lawn it is impossible not to relax and unwind here.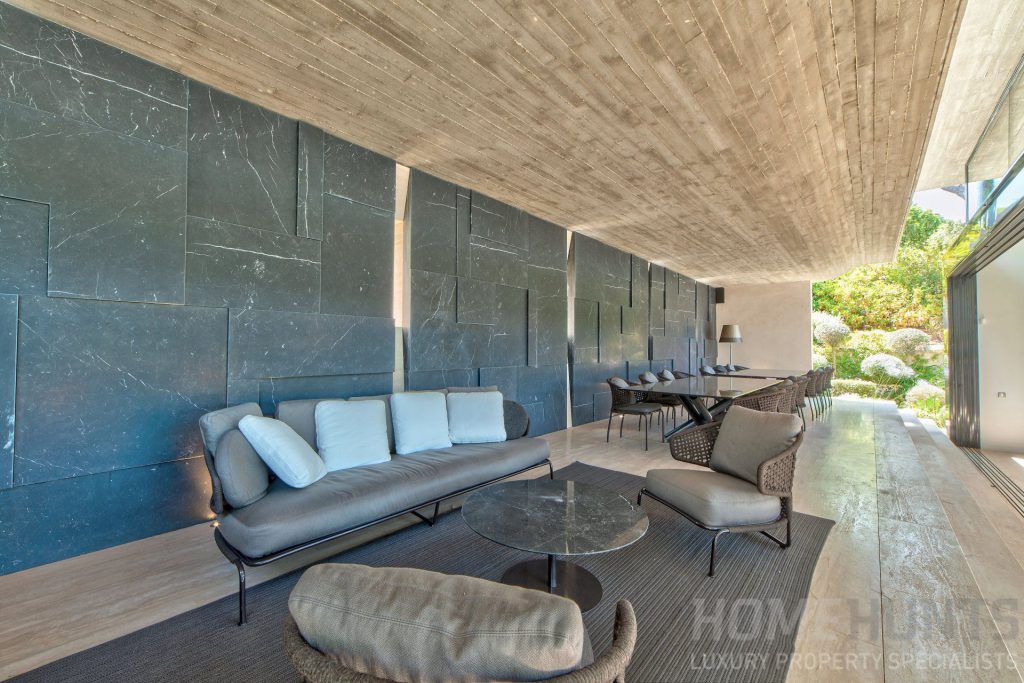 It is definitely worth taking a closer look at just how special this covered outdoor terrace is. The architecture and design has been inspired by nature, with earthy neutral tones and curved ceiling – it's another carefully thought-out space for socialising on summer evenings and just a beautiful area to spend time in no matter what the season. There are many terraces and little zones to enjoy in this property and almost at every turn there is a place to delight in or discover.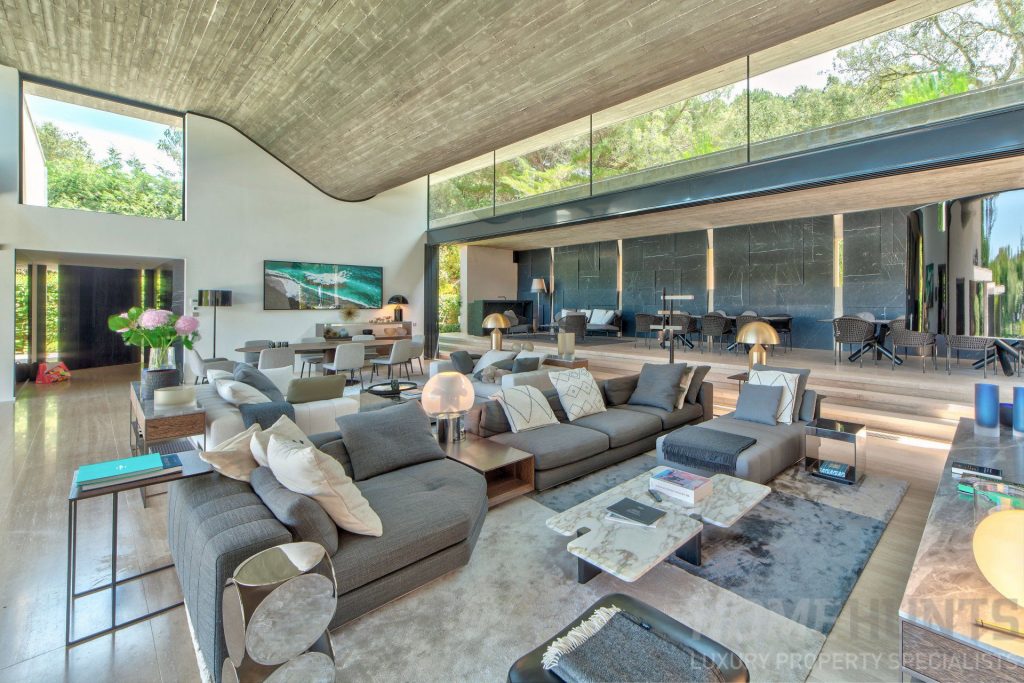 The heart of the house is dressed in sleek natural tones across an open plan lounge and diner, with a raised dining room that is dinner-party-ready. For those who enjoy home workouts, the gym is just a few steps away, as is the staff kitchen and stylish bedrooms, which feature magnificent views and access to a secluded outdoor area.
Time to live in La Turbie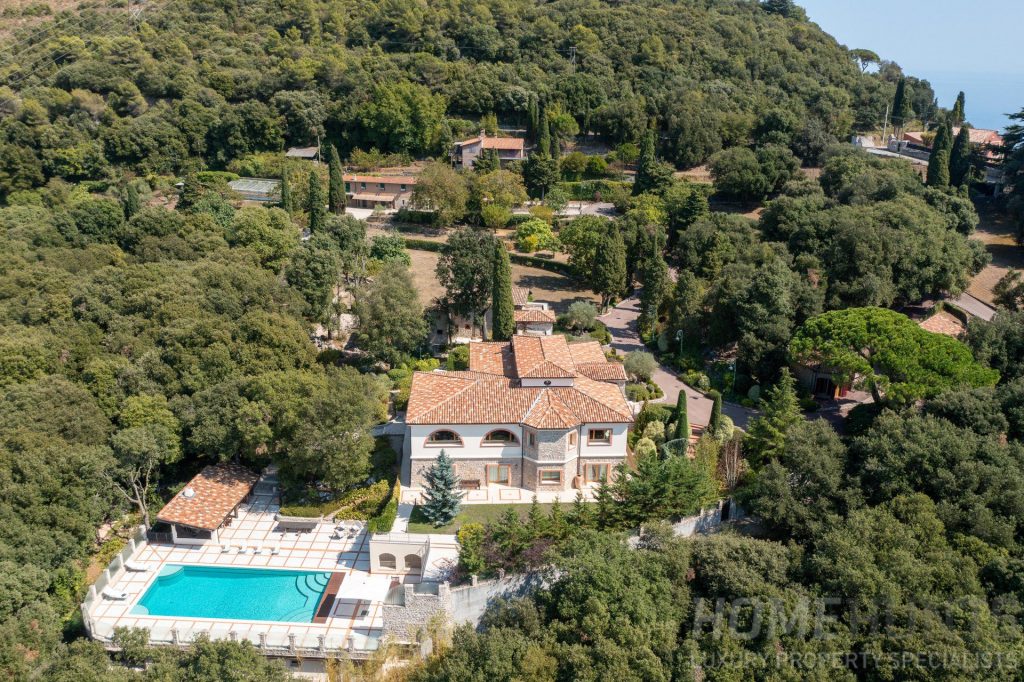 The Roman-built La Turbie, with its stone houses, fountains and flowers is a delight, overlooks Monaco and this remarkable upscale eight-bedroom villa(HH-14219204) lies in its scenic surrounding countryside. Shaded patios, an aqua-blue swimming pool, a sauna, gym, bar and glorious countryside and mountain views are just a few of the highlights.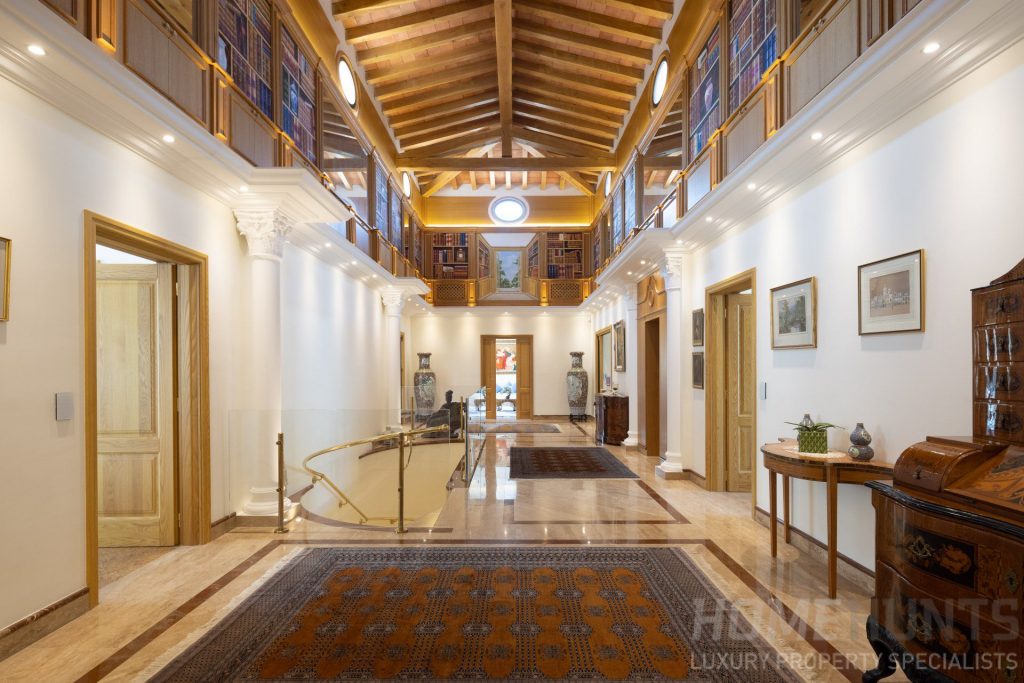 The central hall space of this property evokes an art gallery or even a contemporary church with its high beams and elegantly designed mezzanine. Other notable aspects of the property include four immaculate bedrooms, a grand walk-in dressing area and vast marble bathrooms, as well as a home cinema.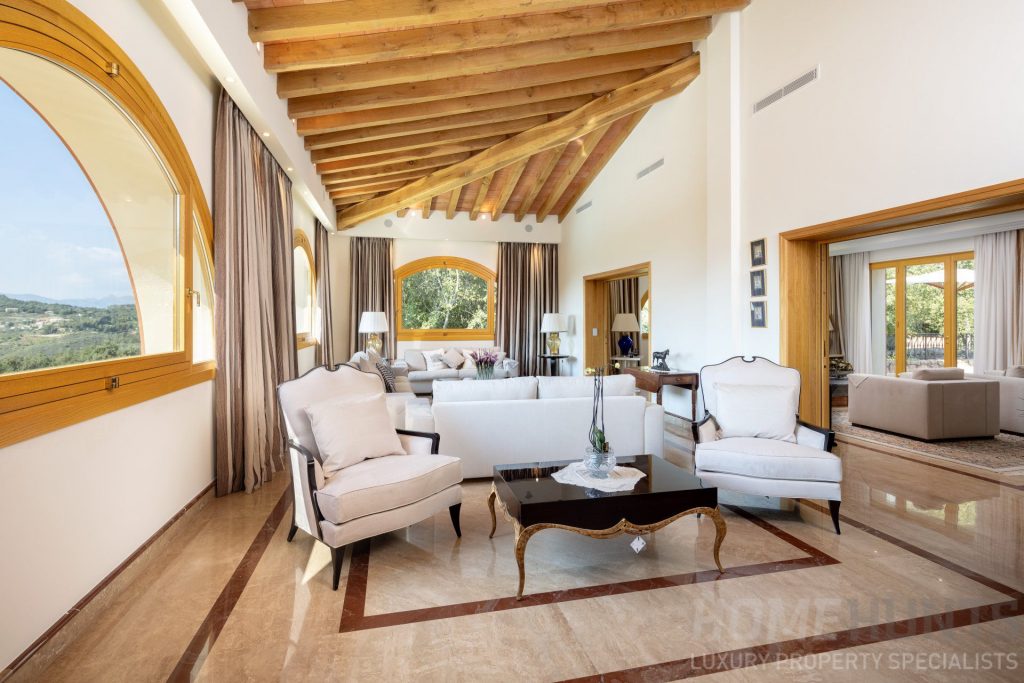 While there is a large formal lounge, the living space also includes an open plan sitting area with domed windows that showcase the beauty of the countryside. Underfloor heating and air conditioning runs throughout and there is also a separate caretaker's apartment.
A coup de coeur in Roquebrune Cap Martin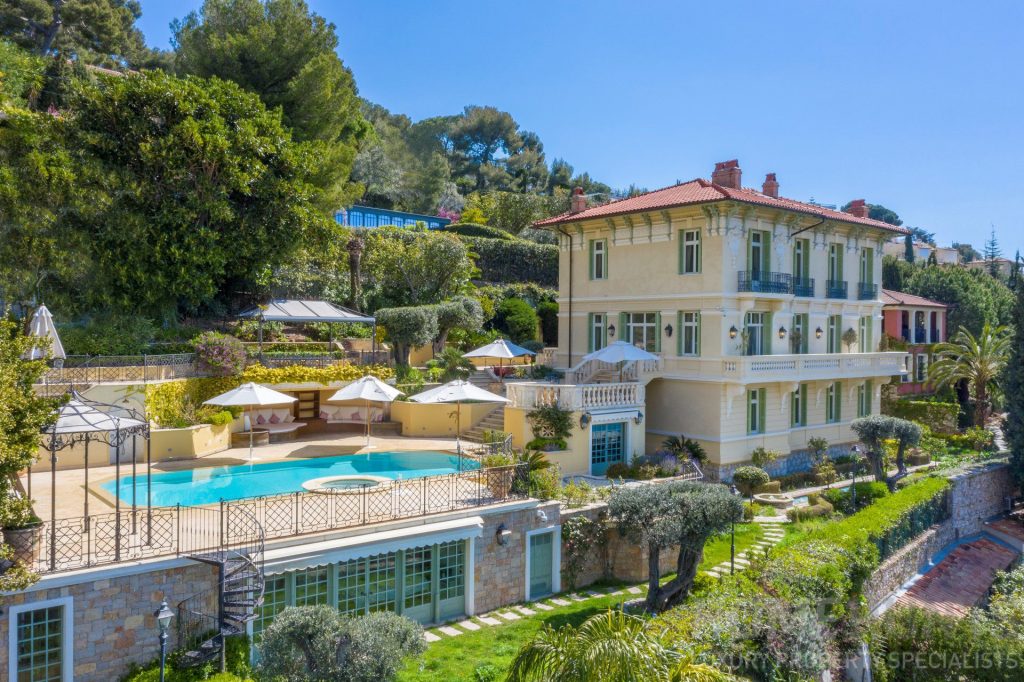 A head-turning ten-bedroom estate(HH-14441292) comprising Belle Epoque properties, this is one of the most stunning residences in the region. Your heart will sing as you sweep your eyes across the turquoise sea and the golden beaches of the French Riviera. It also has a luxurious swimming pool offering mountain and sea views, and with a sauna, hammam and massage room, it scores highly on the wellness scale.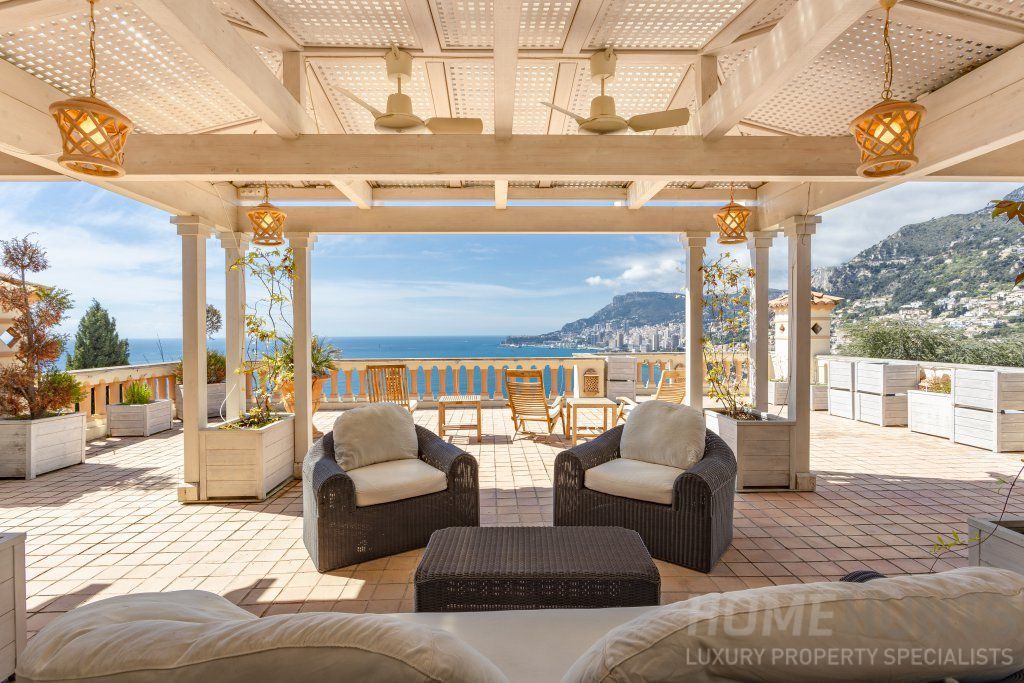 Can you imagine a more picturesque space to entertain, relax or dine with friends and family? Sunshine and the sparkling sea, but also shade, this is an area where you can easily wile away hours in good company.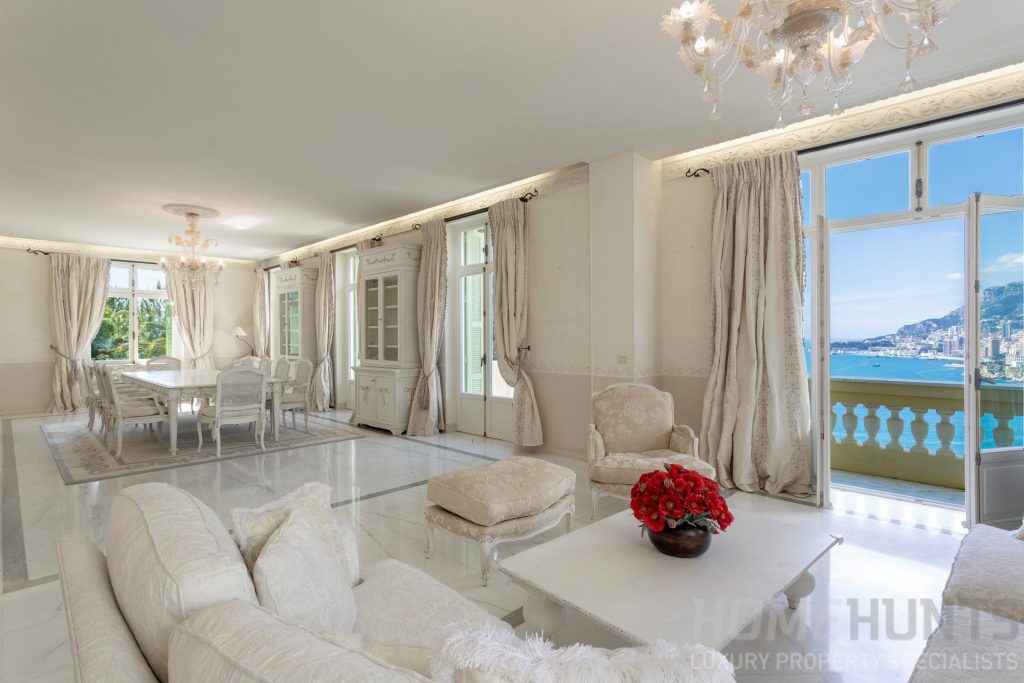 Cool and classy, these white interiors are styled with textures and white linen and really give the indoor spaces that harmonious French Riviera feel. Combined with the eye-catching backdrop of the blue sea and sky, the contrast is spectacular. A five-star home, in Roquebrune Cap Martin, that radiates charm and luxury, this truly is one of the most magnificent homes on the French Riviera.
If you are interested in finding out more about these properties, you can speak directly to a consultant on +33 (0)970 44 66 43 or email us at: info@home-hunts.com.
If you want to browse through thousands of villas on the French Riviera and further afield, visit our website at www.home-hunts.com , read our latest news or follow us on Facebook or Instagram.