Strasbourg in France has been voted the best Christmas market in Europe. But France has Christmas markets all over the country that are renowned for their beauty and magical ambiance…
With Val Thorens in the French Alps just crowned World's Best Ski Resort, Paris recently voted most affordable city in the world and France officially the most visited country in the world, with 84.7 million tourists in 2013, France is used to winning popularity contests. But now it has a festive feather to add to its cap as Strasbourg has been voted the best Christmas market in Europe.
This accolade does not come as too much of a surprise for some, however, as Strasbourg is famous for its legendary Christkindelsmärik (Christmas market), which has been running since 1570 and attracts more than two million people each year.
In a ten-day competition held by European Best Destinations (EBD), a Brussels-based European non-profit making organisation, people from 83 different countries voted for the best out of 15 "must-see" Christmas markets. With 23.4% of the vote, Strasbourg was the clear winner. Aachen was second, Vienna third, Nuremberg fourth and another French destination, Lille, took fifth place.
Strasbourg and Lille aside, France is known the world over for its spectacular Christmas markets. Provence's markets in Aix-en-Provence and Avignon are two of the best loved. Nice, on the Côte d'Azur, is always sure to create long-lasting Christmas memories with a beautiful market, "Noël à Nice", which runs until 4 January at Place Massena. A Christmas parade, skating rink and big wheel are just a few of the highlights to be enjoyed here.
Paris has several Christmas markets that should not be missed. One of the largest in the city is held at La Défense, in the heart of the business zone, and features around 350 wooden chalets offering quality craft goods and French cuisine. The Champs Elysées is another "must-go" as it is decorated with hundreds of sparkling Christmas trees and stretches from the Champs-Elysées roundabout to the Place de la Concorde. The Trocadero Christmas market is held in the Trocadero Gardens in the most stunning location. Over 100 wooden huts offer gifts, food and handmade artisanal products.
Bordeaux's Christmas market is another "must-go" event. Each year the famous Allées de Tourny welcomes around 350,000 visitors who come to enjoy Bordeaux's special atmosphere at this time of year. Street music, local specialities, handmade craft work and creative workshops abound, and children can also meet Père Noël on his sleigh.
This video gives a great overview of what you can enjoy at the Christmas market in Bordeaux:
The winter season in France is magical and the wonderful ambiance at its Christmas markets are appreciated by locals and holidaymakers alike every year. If you are looking for a holiday home in Provence, Paris or Bordeaux, here are a few suggestions to inspire your property search.
No peace like home in Provence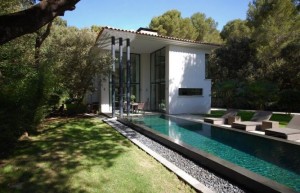 Located just a few minutes from Aix-en-Provence in a protected area, this unique, breath-taking property (HH-7961931) enjoys a tranquil setting with excellent access to the city centre. A four-bedroom house, which can only be described as exceptional, promises a calm yet high-tech lifestyle that is enveloped in luxury. From the home cinema to the striking turquoise pool and zen-like surroundings inside and out, this property, priced at €1,550,000, has to be seen to be believed.
Seventh heaven in Paris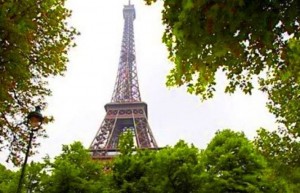 Perfectly located in the 7th arrondissement for nipping out to the Christmas market at the Trocadero, this three-bedroom apartment (HH-8670887) lies at the foot of the Eiffel Tower. Offering stunning views of Paris's most famous landmark, especially from its private garden, this south-facing €2,100,000 property, with cool, contemporary interiors, is a rare find.
Charm and beauty in Bordeaux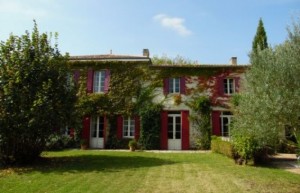 It takes around ten minutes to get into Bordeaux from this impressive five-bedroom stone property (HH-863551) even though it is located in a quiet residential area. With its beautiful swimming pool and landscaped gardens, this residence is a wonderful prospect for holidaying with family and friends. It also offers fast access to the city through local tramways, and charm and character galore. It is on the market for €795,000.
To discover more about the above properties, visit www.home-hunts.com, but to speak with a consultant directly, call the French office on +33 (0)970 44 66 43.