Paris has been voted the most affordable city in the world, good news for those who live and work in the City of Light – and for those who want to…
London, Paris and New York were recently named by TripAdvisor as the most expensive cities to have a weekend break. Costs measured and compared were the cost of a hotel, dinner for two, cocktails for two and a return taxi trip. The results are understandable when you consider that prices per square metre in these prime property markets are at the top end of the scale and they are among the five most visited cities in the world – with Paris in first place.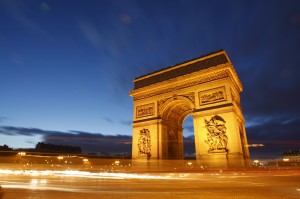 But what might come as a surprise is that Paris has recently been ranked the most affordable city in the world. An Affordability Index by Youthful Cities, the first of its kind in the world, was created to find out what cities are the most affordable from a youth perspective.
Paris first for affordability
"Affordability is an incredibly important issue, young people from around the world have told us that it's their key urban priority," states the report, underlining that if young talent and creativity can't afford to flourish in the city, then it will leave because the younger generation is also highly mobile. So, the Index took the world's 25 biggest cities and compared the cost of everyday items, such as food, housing and public transport, as well as elements such as movie prices and minimum wage.
After making comparisons across all the cities, Paris took the top spot – followed by Toronto, Los Angeles, Chicago and Berlin. One of the major reasons that Paris came first is due to the Index's emphasis on the minimum wage. As youth rely on entry-level jobs and are a key policy area for young people, Paris, with $12.84 as the average minimum wage level, is the clear leader in this area, behind Berlin in second place ($11.86). London was sixth ($8.63) and New York was tenth ($7.25).
Praise for Paris also included the Vélib bike-sharing scheme and cheaper public transport fares on weekend, as well as APL housing subsidies which are available to students, whether citizens of France, the EU or otherwise.
Three charming pied-à-terres in Paris
If you are looking for a second home in Paris for your children to live in while they study or work, or you are simply seeking a reasonably-priced pied-à-terre, then Home Hunts' online Paris portfolio is a good place to start. With Paris properties ranging from around €500,000 to the top of the market at more than €10 million, you are sure to find an eye-catching property or two at the right price.
Here are three suggestions that could whet your appetite for more.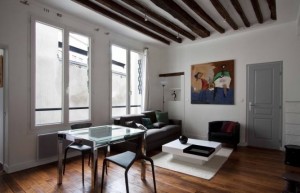 A third-floor property with one bedroom (HH-8231426), this pretty apartment can be found in the sought-after 1st arrondissement on Rue Molière. Having been completely renovated it offers a fresh and modern look throughout. Sold furnished, this cosy apartment makes a tempting investment opportunity at €485,000.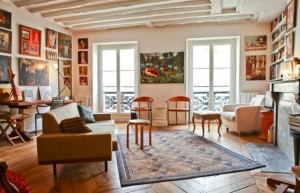 This charming, light-filled fourth-floor Paris apartment (HH-8396700) is the quintessential Parisian pied-à-terre, partly because it oozes vitality as an artist's space, and partly due to its location on Rue Montorgueil. This is the best-known market street in Paris, with bakeries, produce shops, cafes, restaurants and bistros – a buzzy area full of ambiance just minutes away from your front door. Having been recently refurbished, the €585,000 price tag is sure to make it popular for viewings.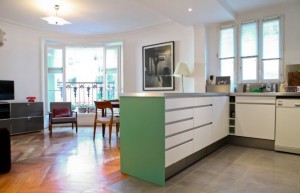 With windows facing the hill of Montmartre, this attractive two-bedroom apartment (HH-8431821) enjoys a sunny position in the 18th arrondissement. With the food market of Rue du Poteau close by, beautiful wooden floors and high quality remodelled interiors, this property appears to have it all – especially at €695,000.
To look at more properties in Paris, visit www.home-hunts.com, but to speak to a consultant directly, call the French office on +33 (0)970 44 66 43.