Provence may be renowned for being the ultimate summer playground, with its many coastal resorts, warm plentiful sunshine and beautiful olive groves and vineyards. But winter brings out a different side to this region, one that is elegant, romantic, packed with Christmas markets and sparkling with spectacular illuminations. The Provence-Alps-Cote d'Azur region also has a full Christmas events calendar that lasts 40 days, from 4 December (Saint Barbara feast day) to Candlemas on 2 February, with Saint Lucy's Day, the grand supper and Midnight Mass in between.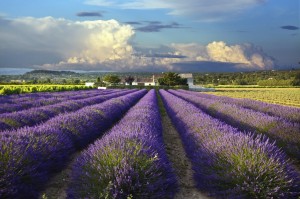 Saint Lucy's Day celebrates the first signs of winter and in Aix-en-Provence, this Swedish tradition has become a local one as part of the European festival of light. This year on 9 December, traditional costumes, singing and mulled wine drinking starts at 6pm at the City Hall.
The "gros souper" or grand supper on Christmas Eve consists of seven meat-free dishes. Fish, however, plays an important part for those along the coast while in the countryside, vegetables take priority, such as oven-baked squash or raw celery with anchovy pâté. The supper ends after Midnight Mass with "the thirteen deserts", a typical Provençal tradition. A number that symbolises Christ and the twelve apostles, it is traditional for each guest to sample a little of every desert dish with some mulled wine to ensure good fortune for the year ahead.

In Provence there is also the 13 Deserts Market, "Marché de Treize Desserts", which runs from 18-24 December in Les Allées Provençales. Another unmissable event is the New Olive Oil Festival on 14-15 December, held on Place Jeanne d'Arc in Aix-en-Provence, where visitors can sample what are considered to be some of the finest-quality olive oils in the world.
In terms of Christmas markets, Provence is bursting with options. In Avignon, on the Place de l'Horloge, a magical market is held from 29 November to 3 January. Expect parades, Christmas carols and dancing, as well as the "Chemin des Crèches", a spectacular walk through illuminated, animated nativity scenes.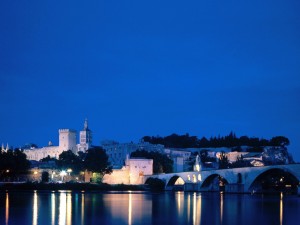 The pretty coastal town of Cassis has a wonderful Christmas market in its centre from 5-14 December, and part of the square becomes an ice rink over the winter period. Marseille's traditional Santons Fair ("santons" are the nativity scene figures, made by "santonniers") runs throughout December. It includes artisanal demonstrations, jazz street bands and folk dancing.
In Aix-en-Provence, the famous Cours Mirabeau hosts the Christmas market, which consists of around 50 stalls run by artisans and local traders. Foodies will enjoy tasting local gastronomic delights with mulled wine and it is a perfect place to find beautiful gifts for friends and family.
Post-Christmas highlights include The Marché des Rois on 11 January in Aix-en-Provence, where a festive afternoon sees the three wise men with their camels, servants and angels form a procession throughout the town. Candlemas (or "Chandeleur") is on 2 February and marks the end of the Christmas festivities. Locals say the best place to celebrate Candlemas is at Marseille's Saint Victor Abbey where an impressive pilgrimage takes place from the Old Port to the abbey. Crêpe lovers will enjoy Candlemas too as it is traditional for families to eat pancakes on this day.
Provence at Christmas really is a magical time and one of the reasons why this area of France is such a popular year-round destination. Home Hunts offers many properties for sale in Provence, from weekend apartments to permanent homes, so visit www.home-hunts.com to see the full selection. To speak to a consultant directly, call the French office on +33 (0)970 44 66 43.