With the strength of sterling making French property purchases more attractive than ever, and lower property prices giving buyers a greater slice of the market to choose from, interest is rising again in buying chambre d'hôtes in the South of France.
Whether you decide to buy a renovation project or an already-established bed and breakfast (B&B) property, Home Hunts has a broad selection of B&B properties in its online portfolio. While formal qualifications are not necessary for running a B&B in France, a clear understanding of the legal requirements and how to file the correct paperwork is.
As a buyer's agent, Home Hunts is in a perfect position to act solely for you, to assist you with your bespoke B&B property search and help you master the dreaded red tape before, during and after the sale.

B&B properties for sale in France
Here are four beautiful B&B properties, located in different areas of the South of France and in varying price brackets, to give you an idea of the selection available on Home Hunts' website.
Located in the Toulouse area of the Tarn department, accommodation-wise this authentic farmhouse comprises a B&B (HH-8433614), campsite and two stone gites. It also offers stables and 18 hectares of land in the heart of a large, natural park. Guests can swim, horse ride and go biking and hiking to their hearts' content, and there is also a private swimming pool and terrace with views of the lush, local countryside. With eight bedrooms in total, a viewing of this property is highly recommended, especially as the price is currently at €729,000.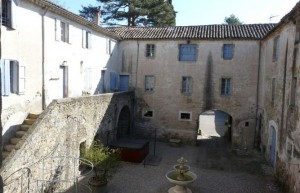 Around 50km west of Montpellier and 30km north of Béziers, this renovated 12th century property (HH-5552548) in Bédarieux offers charm in abundance. With three B&B bedrooms and three apartments – which are currently rented – it has a proven track record and is ideal for buyers looking for an established business. Some of the property's highlights include a gym, games room, orangerie, swimming pool and landscaped parkland. It is priced at €1,165,000.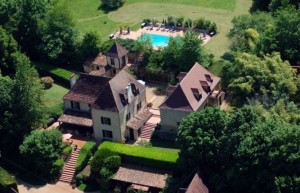 A truly idyllic character property (HH-5899478) in the heart of one of the most popular areas in the Dordogne, the Périgord Noir, this spectacular property will not fail to impress. With 13 bedrooms in total, it includes the main house, a guest house (which is used as a gite), a pigeonnier and a large carport with garage. It also offers a swimming pool and terrace, small wood, meadow and a flower garden. A flourishing business, where guests often stay for at least three nights, it is being sold for €1,190,000 including all furniture and materials (worth over €100,000).
Renovated property in Provence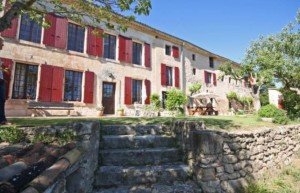 Surrounded by rolling hills and offering picture-perfect window views, this immaculate, renovated property (HH-7578942) is set on nine hectares of land, of which two are vineyards. Near Barjols in Provence, it offers seven bedrooms in total and a spectacular swimming pool that attracts day-long sunshine. While the property is on the market for €1,575,000, there is the possibility of buying it with just 1.5 hectares of land, reducing the price to €1,250,000.
To view more B&B properties in the South of France visit www.home-hunts.com, but to speak with a consultant directly about particular properties or your specific requirements, call the French office on +33 (0)970 44 66 43.