Looking for a luxury French property that oozes romance and charm? Here is a hand-picked selection, just in time for Valentine's Day.
With Valentine's Day just around the corner, this week the Home Hunts team wanted to share some of the most romantic properties that are currently on the market in France.
Inspired by a House Beautiful article, which featured romantic homes around the world – including this exquisite Saint-Tropez villa from Home Hunts' portfolio – these sublimely romantic French properties will have you falling in love with them too.
A painter's paradise in Provence
With a garden fit for a Monet painting, this dreamy Provençal château in Lorgues (HH-10876999) is the epitome of a romantic home. Positioned in a secluded spot on a preserved area of 40 hectares, this exceptional fifteen-bedroom property is full of charm and romance, both inside and out.
With a traditional French garden filled with ancient trees, waterfalls, ponds and a fountain, whiling away the hours is easy here, but with stables, a tennis court, spa, swimming pool and a Jacuzzi, there is also always an activity to partake in, whether you want to work out or chill out. The price is available on application.
Love is in the air in Grasse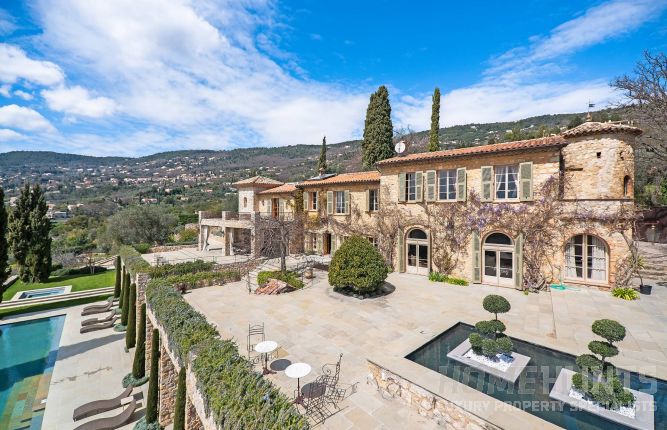 With a warm micro-climate and millions being invested into the development of the town centre, Grasse is currently one of the best places to buy property on the Riviera. As the perfume capital of the world, where the scent of roses fills the air, this is a destination that will bring out the romance in you, especially if you're spending time in a home such as this stunning 14-bedroom villa (HH-6678089).
Inside is resplendent with sumptuous textiles and classic decor – which even includes an impressive golden cherub statue and grand, red-carpeted statement staircase – giving it a wholly romantic feel. Outside two swimming pools, olive groves and a vineyard make this a dream property and a must-view. At 35 minutes from the airport it is a recommended investment opportunity and the price is available on application.
Authentic luxury in the Limousin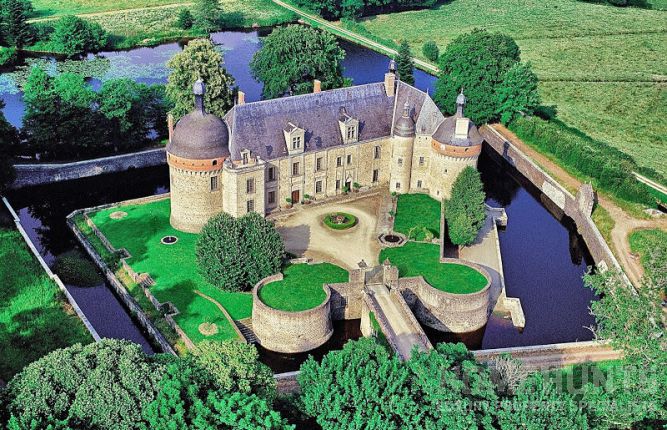 From the breath-taking Painters' Valley to the lily-laden lake in Millevaches Park, the Limousin region is home to verdant beauty. Such striking landscapes enhance the romantic allure of properties in the area, such as this magnificent six-bedroom 16th century château (HH-8766057).
For many a coup de coeur on first glance due to its magnificent moat, immaculate gardens and domed turrets, inside it features a staircase that has been registered with the Historic Building Society, original beams and twenty fully-restored rooms. Overall this property so expertly combines old world charm with modern finesse that it creates a unique romantic setting in a league of its own.
Parisian perfection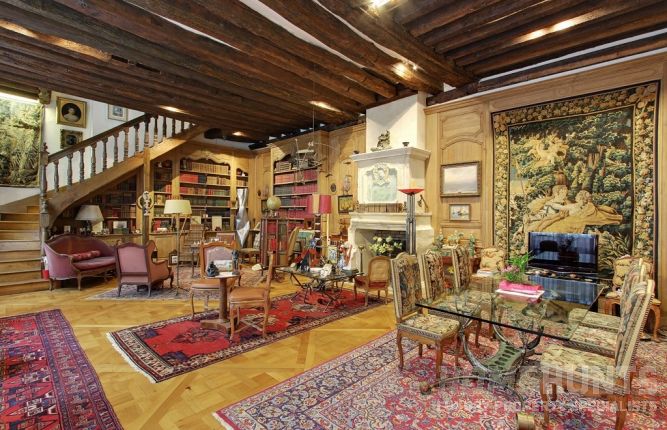 The City of Love is famous the world over for its romantic appeal and coveted addresses, but could this elegant property in the 6th arrondissement take the prize for being the most romantic of them all? On the market exclusively with Home Hunts, this spectacular three-bedroom duplex (HH-10594202) is housed in a historical mansion on the Quai des Grands Augustins.
With four-metre-high ceilings, exposed beams and original stonework, this spectacular property is not just architecturally beguiling, its thoughtful interiors have been so lovingly styled that the effect is spellbinding. At €3,970,000 interested buyers are urged to book a viewing as soon as possible, as a property like this will not stay on the market for long.
If you are looking for a property in France that oozes charm and romance, check out Home Hunts' portfolio online at www.home-hunts.com. If you need more help finding your perfect property match and want to discuss your criteria with a consultant, call +33 (0)970 44 66 43