Celebrate a week full of romance and love this Valentines season as we showcase a short selection of some of the most romantic properties and fine dining options on the beautiful French Riviera that creates that instant "Coup de Coeur". Come on, we want to help you dream a little….
The exquisite experience can start in the morning, when you and your loved one step out on your vast terrace with a steaming cup of coffee or tea and some butter-crusted croissants in front of a majestic view of the Mediterranean Sea. Inspiration and romance starts early in this part of France, where love starts at sunrise with soft natural light filling every well-situated villa until sunset when romantic aperos begin at home, leading to sumptuous candlelight dinners in one of the many Michelin-starred restaurants dotting the villages and towns of the region.
This is the French Riviera and we invite you to spend a week of romance and fine dining in each location of this most sought-after region in the south of France.

Bejeweled Moments of Romance in Enchanting Cannes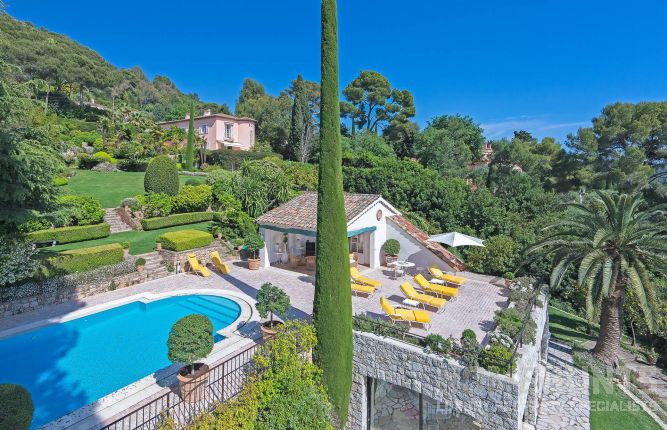 High on top of the hills, a sparkling jewel awaits! This luxurious villa in Cannes (HH-11182287) boasts of some of the best views in Cannes, it instantly creates that loving feeling to all who have the chance to walk on its lusciously manicured lawns and take in the views of the cerulean blue sea spread around the property. As rare as it is, this much-coveted treasure is now on the market and it won't be long until it welcomes its new lucky owners. Wine and dine at the famous Le Park 45, one of the best fine dining options which is just a few minutes of drive away from the property to experience all the luxuriance that Cannes endlessly showcases.

A Palace Built from Love in the Grand City of Nice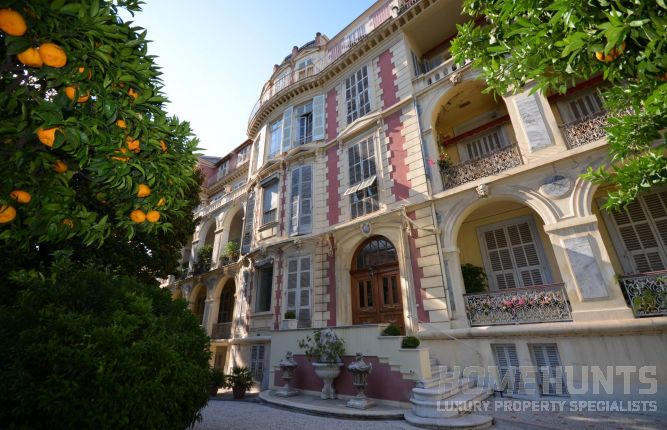 The grand capital of the Cote D'Azur, Nice is filled with gastronomic wonders like Michelin-starred restaurant L'Aromate where you can dine with your loved one and savor the best of French Riviera cuisine comprising of excellent dishes infused with premium olive oils from the region and the best seafood caught fresh from the local markets. After tasting the best that Nice has to offer, coming home to a stunning apartment within this magnificent palace (HH-11162116) well-situated in the centre. It is always a delight as one is welcomed by its grand marble hallways and classical frescos adorning its high ceilings. Priced at €1,175,000, nothing beats its grandiosity and location in the middle of all the luxury and vibrant events happening every day in the beautiful city of Nice.

To Have and to Hold in Glorious Grasse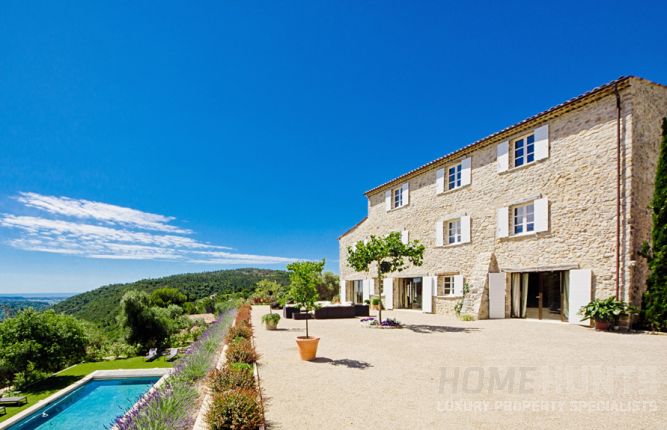 This dream house (HH-11129886) has be at the top of the list of any couple as this exceptional 18th century stone bastide would create magic moments for anyone who lived here, with the sound of birds and cicadas and panoramic views to the sea and the bay of Cannes. A grand, yet intimate home where light and space are abundant, the property is finished to a high standard offering luxury and comfort with a lovely character atmosphere.
Priced at €3,900,000 it offers 500 m2 of living space including a 118 m2 main reception, 6 bedrooms all with en suite bathrooms (including a luxurious 86 m2 master suite). Wide bay windows lead out of the main living area onto a large terrace with lounging and dining facilities and from here, a carpet of lavender slopes down to the swimming pool. World famous restaurant Paloma is located nearby in Mougins and the Bastide Sainte Antoine is around 10 minutes away, we highly recommend booking a table at either of these remarkable venues for an exceptional romantic dinner for two.
Getting more interested in living in the south of France? Reach out to us today and know more about this divine property to start a life of authentic luxury.

Welcome Seclusion in Beautiful Beausoleil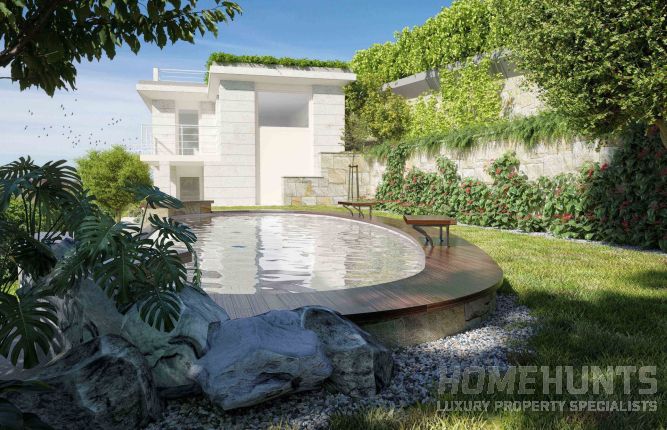 Fine dining and luxury living awaits in Monaco, as couples enjoy winning moments at the famous Casino de Monte Carlo and romantic dinners in three-Michelin starred restaurant Le Louis XV – Alain Ducasse à l'Hôtel de Paris. After a gastronomic feast paired with the best wines from the region, capping the night at this beautiful villa (HH-11129227) located in a secluded area in Beausoleil, just outside the principality, is an indulgence that any couple interested to buy this property can enjoy, attaining much-needed peace and tranquility.
Renovated in 2016, this villa is built in a contemporary style with high quality finishing, lovely terraces, and a roof top solarium profiting from a stunning panorama over Monaco and the sea. Priced at €4,790,000 this villa and all the perks of the jet set life is all yours.

If you are looking to buy property on The French Riviera you can search through Home Hunts' portfolio at www.home-hunts.com.  To discuss your specific needs and to find out more about locations offering the best investment opportunities, speak to a consultant directly on +33 (0)970 44 66 43