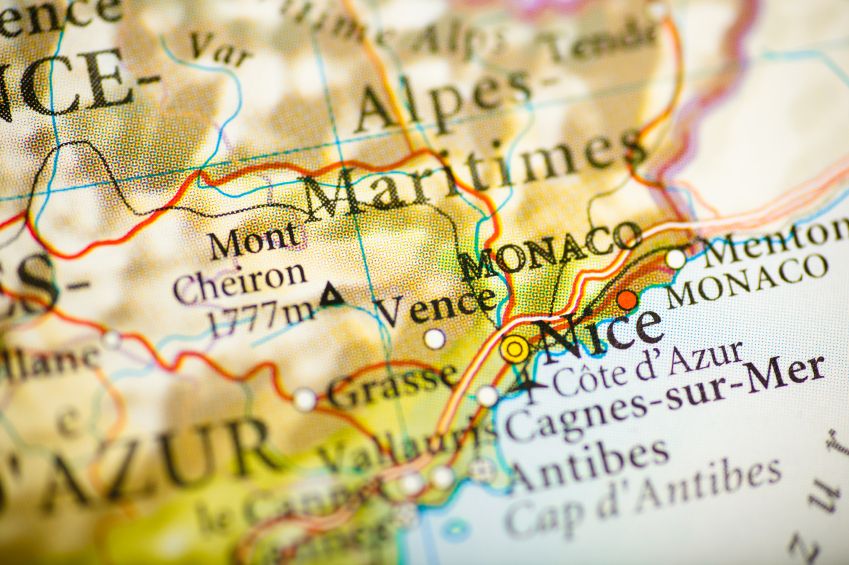 With millions of euros being spent regenerating Grasse's town centre, the perfume capital of the world is offering buyers excellent investment opportunities
The town of Grasse on the French Riviera is currently one of the hottest locations to invest in real estate. Known as the world capital of perfume, it is set slightly inland, but, being just over 15km's from Cannes, it is just a short drive to some of the most popular resorts and golden beaches of the Côte d'Azur. Grasse has a rich and interesting history, it attracts tourists by the millions each year to visit the perfume houses and to wander the ancient streets but why are we tipping it as the next big thing for property on the French Riviera?
A lucrative transformation for home owners
With a population of about 50,000 people, Grasse is benefiting from millions of euros being invested into the centre. Over the next five years the ancient town is being transformed architecturally and will include new buildings and facilities that cater to those looking for a luxurious modern lifestyle, whilst still retaining it's old-world charm.
By the end of 2019, work on a five-screen cinema, new homes and parking spaces will be completed, and by 2021 the town will also include a new four-star hotel and shops, restaurants, modern offices, landscaped gardens and large areas dedicated to public space.
"The redevelopment project in Grasse is not widely known to international buyers, but it is causing huge excitement locally," says Tim Swannie, Director of Home Hunts. "It will completely change the centre of Grasse and on the Riviera this is the place that we are tipping to be the next big thing. This is why we highlighted it as one of the best locations for investment in France in our property insights report, INSIDE FRANCE."
Possessing a warm micro-climate, which allowed for the cultivation of rare scents such as myrtle, jasmine, orange flower and wild mimosa, in the past Grasse was the largest global producer of raw materials for the perfume industry. Its cornerstone perfume houses, such as Fragonard, Molinard and Galimard, are still present today, and the town is home to more than sixty fragrance companies and the international museum of perfume.
After four years of development, last week the LVMH group – which owns Moët & Chandon, Christian Dior and Louis Vuitton, among other labels – announced the inauguration of "Les Fontaines Parfumées". This renovated château in the heart of Grasse has been designed to be the creative workshops of the master perfumers of Louis Vuitton and Christian Dior.
Properties in Grasse
With Grasse offering so much choice in terms of property styles, the town and its surrounding areas have something to offer everyone.
"Contemporary apartments and traditional townhouses are available in the centre while huge sprawling estates and stunning châteaux can be bought in the nearby countryside," explains Tim, who recently spent several months searching for his dream home in the area. "Many of them also offer panoramic views of the entire Riviera," he adds.
Belle Epoque beauty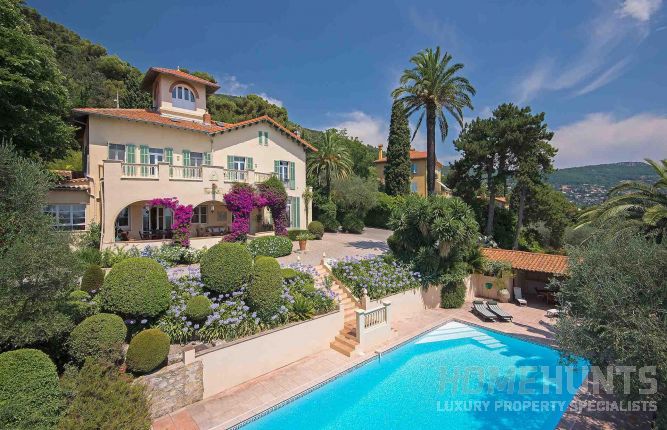 Featured recently in the Sunday Times this stunning five-bedroom Belle Epoque mansion was home to American painter Mary Cassatt who hosted Degas and Renoir here. Today the bright and airy rooms, panoramic views, landscaped gardens and swimming pool make it the perfect place for entertaining all year round. On sale for €2,490,000, this elegant residence will not be on the market for long.
Magnificently modern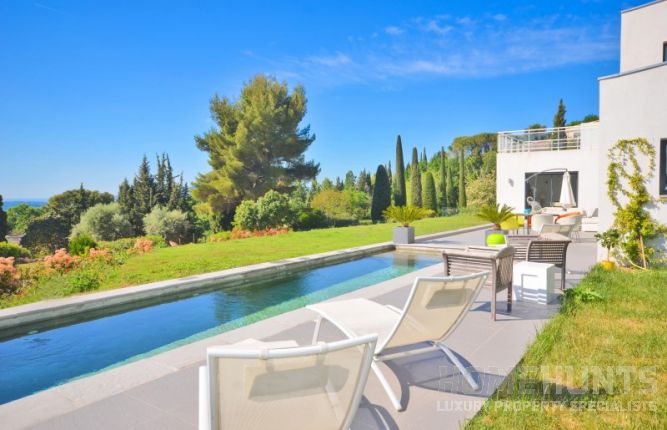 A new, contemporary residence for those looking for modern luxury, this stunning three-bedroom villa has been finished to the highest standard. Its white exterior contrasts majestically against the lush green grounds and deep-blue swimming pool, and the neutral interiors exude an ambiance of peace and tranquility. With an additional private first-floor terrace which offers incredible panoramic views up to the sea, a viewing of this €1,290,000 property is highly recommended.
To search for more properties in Grasse, visit www.home-hunts.com, but to speak to a Home Hunts consultant directly about your property needs, call +33 (0)970 44 66 43