Two of Home Hunts' grandest chateaux have created a talking point in the press recently. Here we feature these and four more beautiful châteaux in France that are fit for making headlines…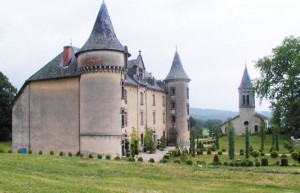 The wild hills of the Lot department are a stark contrast to the plentiful green fields of its neighbour, the Dordogne. But this breath-taking Quercy château (HH-8766085), which is located not far from Cahors in Saint-Céré, is surrounded by lush countryside as well as landscaped gardens. Dating from 1555, this château has been restored to an impressively high standard and offers unbeatable value for money at €885,000. A viewing is highly recommended.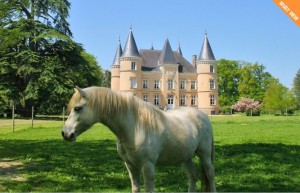 Recently featured in The Telegraph, this fairytale French chateau in the Loire is a stunning neo-Renaissance chateau built in 1854. A fairy-tale castle on the site of an ancient moat, it is one of the most beautiful currently on the market. It is priced at just €1.9 million.
Renaissance château in sought-after Sarlat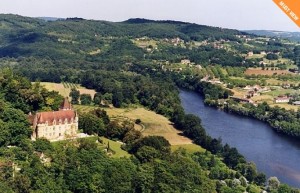 Located in the heart of the Périgord Noir, this incredible renaissance château (HH-8679204), which was featured in Golf Life Travel magazine, is set in over 19 hectares of parkland overlooking the river Dordogne. With 18 bedrooms in total, this large exclusive property also offers a wine cellar, wine tasting area and salt water swimming pool. The price is available on application.
Fairy-tale château in Poitou-Charente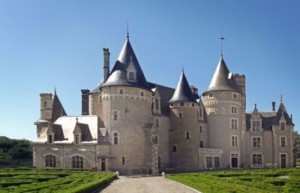 This superb 15th century château (HH-8324862), which is located in La Vienne region of France amidst 32 hectares of pasture land, could be straight out of a fairy-tale story book. The property's façade renovations were carried out in the 19th century and some of its highlights include a French-styled garden, stained glass windows, a tennis court and swimming pool. It also comes with a chapel, a guardian's lodge, kennels and stables. A truly magnificent château, this exquisite property is on the market for €4,750,000.
Exceptional opportunity in Normandy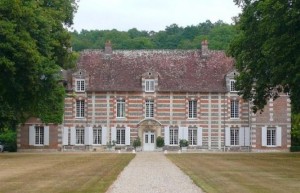 With grounds of 132 hectares, which include a park, tree-lined entrance lanes, five lakes, woods and fields, this exceptional château in Bernay-Vilbert (HH-502952) originates from the 17th and 19th centuries. With eight beautiful bedrooms, and exquisitely designed and presented interiors, this renovated property offers an extremely high standard of living. There are also several outbuildings that could be used for keeping horses or creating staff quarters, making the €7,500,000 asking price a tempting prospect for the right investor.
"Petit Versailles" in Perfect Provence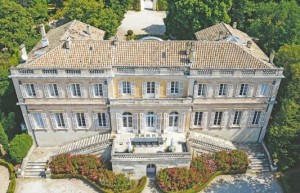 Known locally as the "Petit Versailles", this majestic château (HH-7774991) offers its buyer plenty of options. Located in Avignon, just 25 minutes from the TGV station, it has plenty of habitable space with sumptuous, elegant rooms, as well as several outbuildings that are in excellent condition. Having been restored by its previous owners to a very high standard, this property, which also comes with 35 hectares of private grounds, is a real work of art. The price is available on application.
Click here to view more impressive châteaux in Home Hunts' portfolio on www.home-hunts.com, but to find out more about these properties mentioned above, or to discuss your personal requirements, speak to a consultant at the French office on +33 (0)970 44 66 43.