A 4-day long weekend in Aix en Provence can be ideal for those who are looking for a place that exudes charm, character and lots of fun! Here are our favorite things to do to make an unforgettable extended weekend in the home of famous artist, Cezanne in the south of France!
Have you ever been to Aix en Provence? If you have, we are sure that it's one of those places in France that is hard to get out of your mind. If you haven't been there yet, read on as we recommend to you some activities and sites to discover in this vibrant destination that's less than 3 hours by train from Paris and filled with some of the best museums, universities, historical monuments and century-old fountains dotting each cobblestoned street and avenue!
Day 1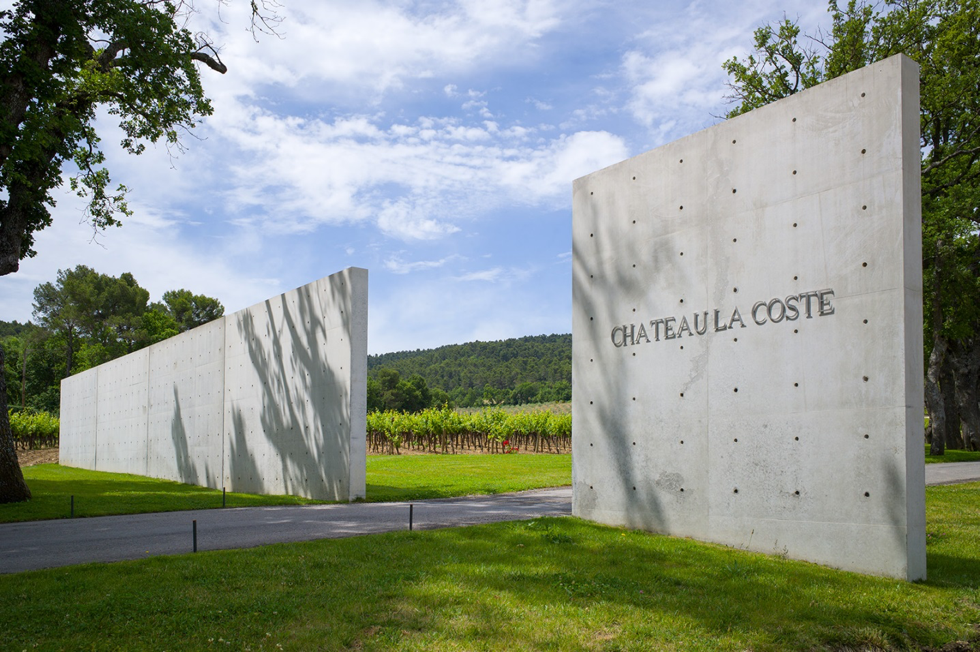 Drop your bags at the newest and most talked about Villa La Coste situated in the vast vineyard Domaine of Chateau La Coste! As you walk through the entrance of the estate, you will see stunning artworks and sculptures situated all throughout, with a massive steel spider created by world-renowned artist Louise Bourgeois welcoming you to discover more of what this superb domain has to offer.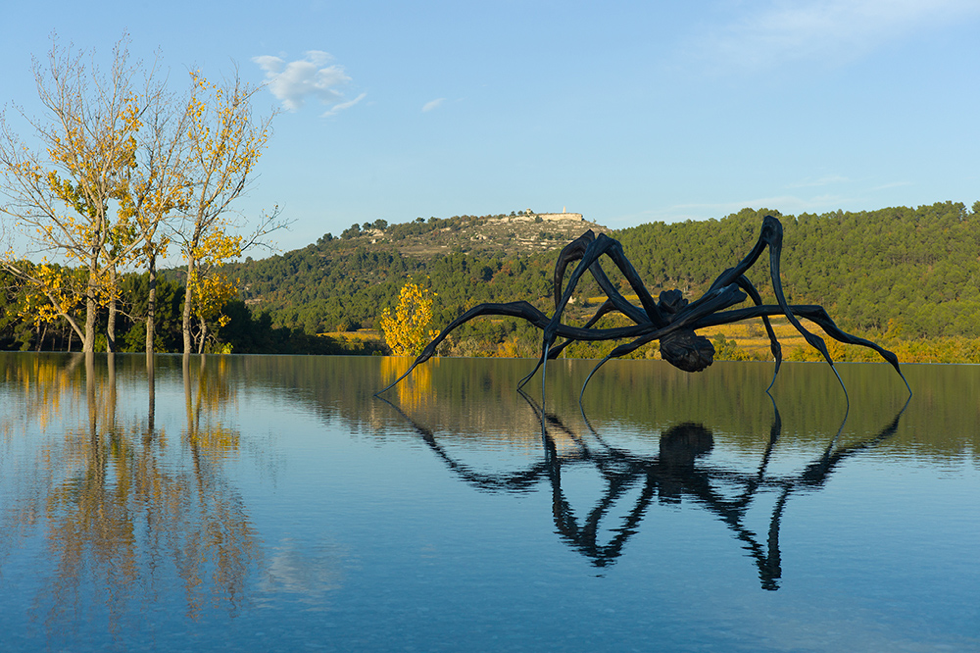 Louise Bourgeois' Crouching Spider at the entrance of Chateau La Coste. Photo courtesy of Chateau La Coste
Villa La Coste features 28 Villa Suites for you to choose from, which are all enveloped by gardens opening on a vast terrace with views over the famous vines and valley of Chateau La Coste. If you love modern hotels, then you are in for a treat at Villa La Coste, with its interiors designed in a contemporary way using local materials that reflects the natural setting of the whole domaine.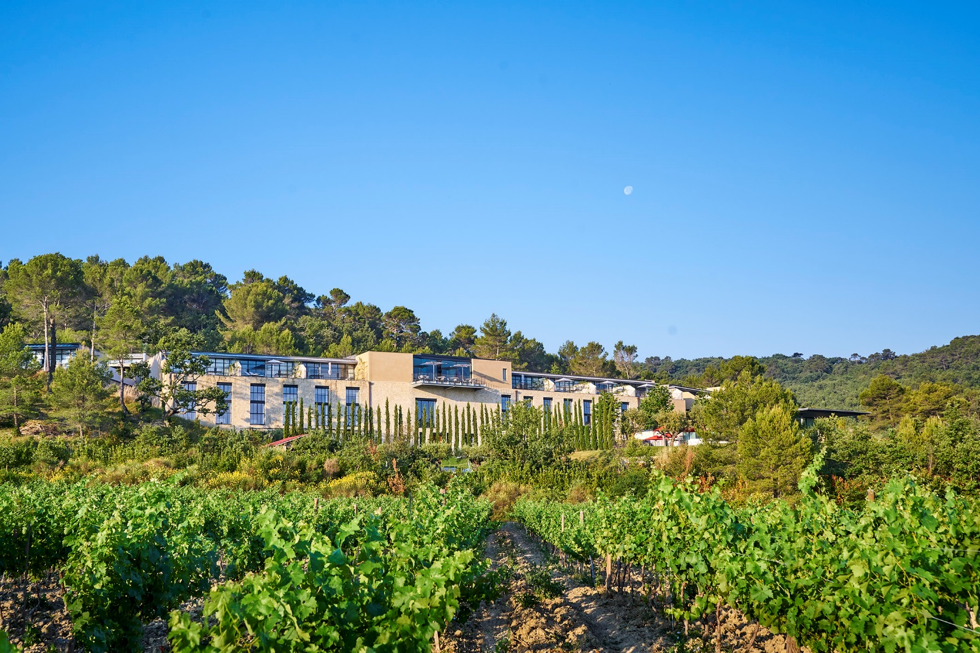 Villa La Coste façade surrounded by vineyards. Photo courtesy of Chateau La Coste.
During your first day, don't miss the chance to book the 2-hour Art and Architecture walk that is offered to all guests. Marvel at spectacular contemporary installations and artworks done by the best artists and architects in the world which include Tadao Ando, Frank O. Gehry among many others, dotting the hills and paths leading to the vineyards of the Domaine. You may be surprised to see Chateau La Coste's beloved owner Mr.McKillen, walking around and greeting everyone!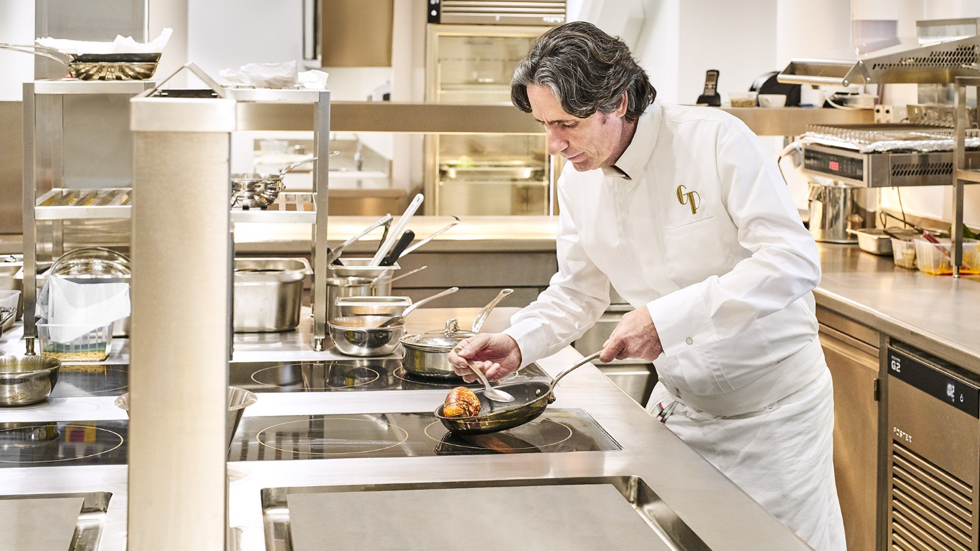 Gérald Passedat heads the Michelin-starred restaurant Louison in Chateau La Cost. Photo courtesy of Chateau La Coste
After a long and inspiring art walk, treat yourself to a Michelin-starred dinner at Louison Restaurant, headed by world-renowned top chef Gérald Passedat. Gastronomic magic is sure to mesmerize you as you go through various courses offering the best produce in season. Try the shoulder of lamb grilled over charcoal with some hints of green olive juice to warm up your heart on a Saturday evening. For dessert, try the ice cream and biscuits made with pollen and honey from the beehives found in the Domaine!
See this beautiful chateau/estate situated in the outskirts of Aix en Provence
Day 2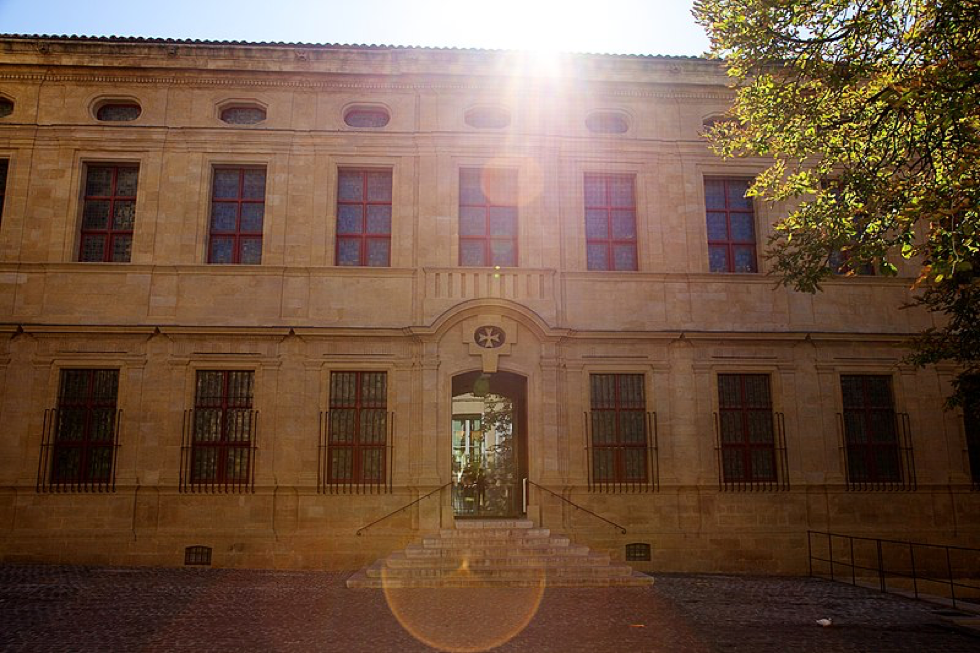 The Musée Granet in the center of Aix en Provence. Photo courtesy of Commons Wikimedia by Didier Devèze
Wake up to a beautiful breakfast spread in your very own Villa Suite and get ready for some culture and lots of walking in the heart of the old town of Aix en Provence! Start your culture trip by visiting the Musée Granet and see masterpieces from the Renaissance as well as modern pieces housed in a majestic 17th century building at the edge of the chic and Bourgeois neighborhood of the Mazarin quartier.
Just a 5-minute walk near Musée Granet is another one of our favorite art establishments in the area, the Hôtel de Caumont. It has hosted some of the most important art and photo exhibitions in the world that include the recent exhibit on Marilyn Monroe and is continuing to lure all tourists and art aficionados alike into its halls. Take a glass of rosé in one of the elegant salons in the mansion before walking to your next stop for an unforgettable lunch at the L'Esprit de la Violette.
After another gastronomic fill, take a walk uphill through Avenue Paul Cézanne, named after the famous painter and artist who once walked the roads of Aix en Provence and called this city as his home from 1839 to 1906. A lot of people go to museums to see his masterpieces and we let you in on a secret…Cezanne's atelier and workshop is still intact and is situated in a wonderful and tranquil garden along the Avenue Paul Cezanne! It is a must for you to drop in and see how he lived, worked in his workshop plus see some of his paintings that is still presented there along with his original stencils and brushes!
See this historic mansion in the heart of the Mazarin quartier in Aix en Provence
Day 3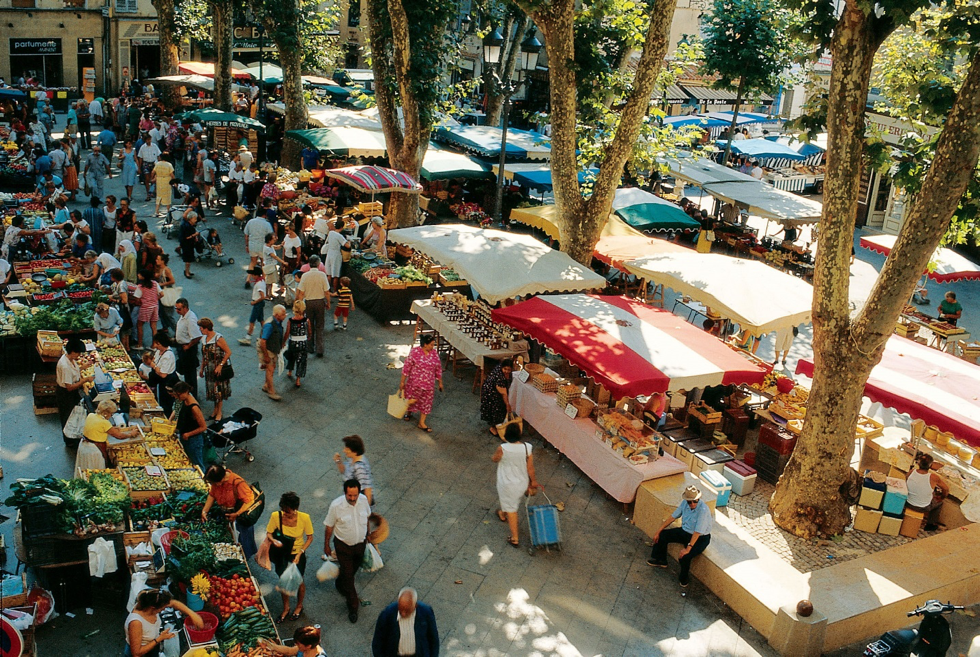 Market day comes on a Monday where everyone is buzzing around the town center, selecting the best local products in season and so must you! Fill your Provencal basket with some cepes and champignons which are in season and try some local delicacies such as olive tapenades and calissons (sweet almond dessert famous in Aix en Provence)! One of the open-air markets to visit in the center is the one situated in Place Richelme beside the La Poste building. We love taking coffee after a busy market tour at Weibel, an Aixoise institution that has been serving the best patisseries and it's always obligatoire (French for necessary) to bring back with you a box of some calissons to take home!
Day 4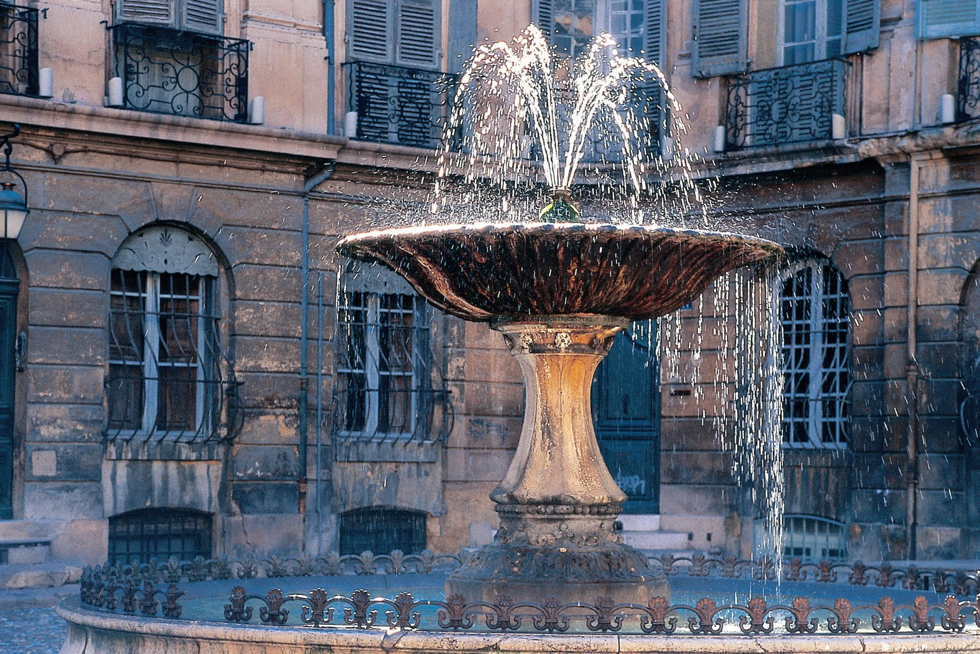 Time to relax on your last day in and what better way to spend it but have an amazing time at the historic spas and baths of the famous Thermes Sextius! Aix En Provence is well-known to be the city of fountains, with lots of thermal hot springs spread around. When the Romans declared Aix en Provence as a colony in 45 BC, they started thermal baths developed from local mineral hot springs that were abundant in the area. Stepping inside the stone walls of the Thermes Sextius brings you back in time during an era where the Romans ruled and where bathing in hot springs were a daily ritual for all. Rare is the opportunity to be able to savor pure tranquility and relaxation in such a historic establishment.
Take with you all the memories from a long-weekend well-spent and don't forget to share to your friends and family your wonderful experience in the charming ville of Aix en Provence!
RELATED: Living in the Land of Rosé: Some of the Best Estates Situated in Wine-Producing Areas in Provence
Home Hunts are here to help you to find your holiday home in France. If you would like to speak to one of the team to discuss your needs or just to have a chat about the market, you can call us on +33 970 44 66 43 or send us a mail to info@home-hunts.com.
If you just want to browse through thousands of beautiful homes and dream about your weekend in Aix on Provence, visit our website at www.home-hunts.com  follow our latest news at www.home-hunts.net or keep up to date with us on Facebook or Instagram.