Where to buy property in Saint Tropez and across the Riviera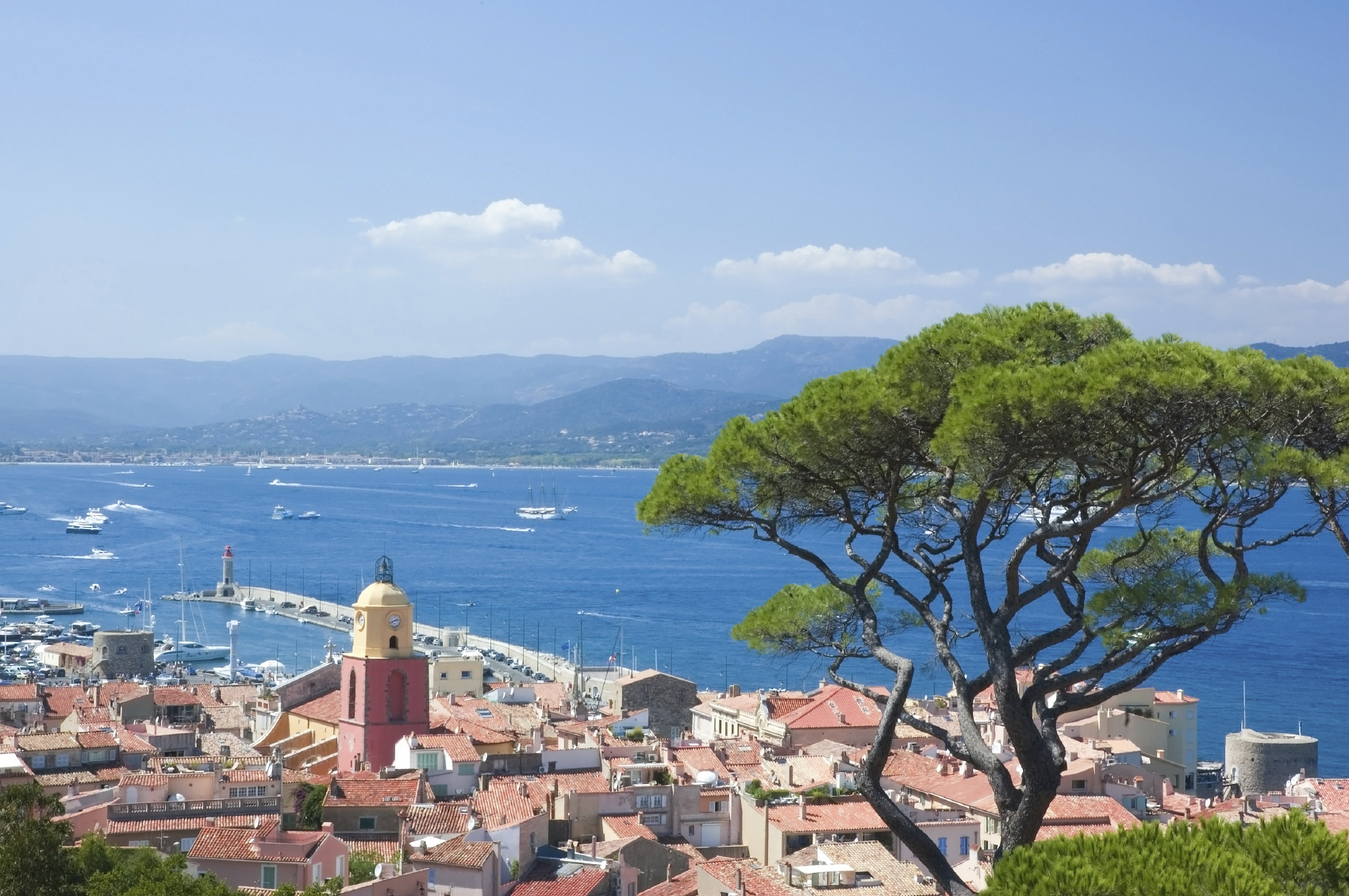 Saint Tropez has always been one of the world's most desired locations to own property and this is still very much the case, but certain buyers are finding better value and more space in the towns and villages of the French Riviera hinterland
Think Saint-Tropez and images of the iconic Brigitte Bardot and luxurious yachts spring to mind. This famous village, situated in the Var department of the Provence-Alpes-Côte d'Azur region of France, has been attracting the global elite since the fifties when Roger Vadim filmed And God Created Woman there.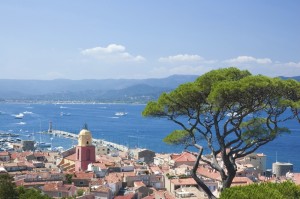 Sought-after Saint Tropez
Saint-Tropez is famous the world over for its spectacular beaches, including Plage des Graniers, Plage des Salins and Plage de Pampelonne. The latter is the most popular and the most famous, as is its beach club Le Club 55 where stars such as Elton John and Hugh Jackman can be found.
Along with vibrancy and glamour, it also provides remarkable views of the stunning coastline, the Maures mountains and surrounding countryside, and offers beautifully-designed properties with sea views and waterside locations.
The May issue of Country Life, which features a property from Home Hunts' property portfolio, reports that it is the unique atmosphere at Saint Tropez that has kept it as the most coveted location on the Riviera. However, while the most exclusive properties are still finding buyers, it is the €1 to €5 million bracket that is currently proving to be the most popular with those looking to buy property in Saint Tropez.
"The favourable exchange rate and lower property prices, along with lower mortgage rates, has meant that British and American buyers have been able to purchase properties at up to 20% less than before," says Tim Swannie, Director of Home Hunts.
Better value in the Riviera hinterland
Home Hunts has also noticed that the towns and villages of the hinterland of the Riviera, in places such as Mougins, Valbonne and Saint Paul de Vence, is increasing as they often offer more space and better value than properties along the coast.
"The enduring desirability of the Valbonne area, including villages such as Opio, Roquefort-les-Pins, Chateauneuf de Grasse and Le Rouret, provide a rural lifestyle combined with easy access to the coast within 20 minutes," says Tim. "They have lovely restaurants, excellent local markets and the people are warm and friendly."
If you are looking for property for sale on the French Riviera, here are some suggestions from Home Hunts' portfolio to kick start your search.
Five properties for sale in Saint Tropez and around the French Riviera
Apartment in Saint Tropez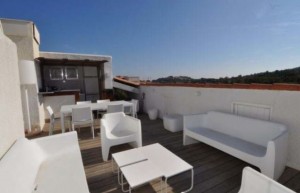 Just three minutes from the marina in a residence with a swimming pool, this three-bedroom apartment (HH-8951121) offers excellent value in the heart of Saint Tropez. With sweeping views from the balcony, bright and airy rooms and a roof terrace, this recently renovated property, priced at €1,090,000, really must be seen.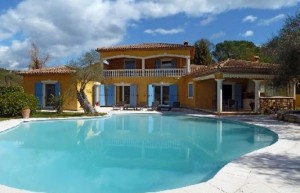 This superb south-facing, four-bedroom villa (HH-5237933) is located in a peaceful area of Opio. It has landscaped grounds, which include a wonderful swimming pool area, pool house and summer kitchen. A perfect home for entertaining, it is priced at €1,350,000.
Mas in Châteauneuf de Grasse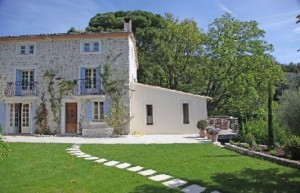 An incredible authentic Provençal mas (HH-5648491) built over three floors, this five-bedroom house has been renovated to an extremely high standard. Tastefully combining authentic and modern interiors, it is set on a beautiful piece of land with olive trees and a heated swimming pool, and is close to the local shops and golf course.
Grand residence in Le Rouret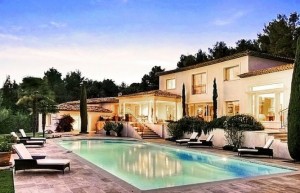 Situated in a quiet and lush green area near the centre of Le Rouret, this grand six-bedroom property (HH-8222482) is a dream residence. Its spacious interiors have been designed to perfection and outside a large swimming pool, covered terrace area and landscaped gardens make it a haven of tranquillity.
Architect-designed home in Saint Tropez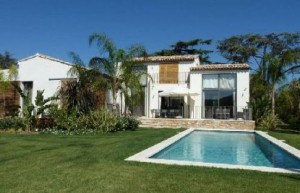 A new modern villa with three bedrooms (HH-4282556), this property was built by renowned architect Alain Chauvet. With a living area that opens up on to a beautiful terrace, further features include a spacious master bedroom with a private terrace, a heated swimming pool and a landscaped garden. Just a few minutes away from the centre of Saint Tropez, this property is on the market for €4,800,000.
To view more properties in and around Saint Tropez, visit www.home-hunts.com. To discuss in further detail where to buy property in Saint Tropez, speak to a consultant at the French office on +33 (0)970 44 66 43