This vibrant port city in the south of France is waiting for you to pack your bags and visit a wealth of wonders and events happening this winter season. Hop on the train or plane and treat yourself to an impeccable weekend in Marseille!
The cold months of winter can be a bit of a drag to many as everyone is tempted to stay in their respective homes and cuddle up with a book beside the fireplace on weekends. If you are looking forward to step out of your cocoon and discover a place to go to for a 3-day weekend with some sun and fun during winter, look no further and consider Marseille as your next destination. Though the wind may be chilly, you can still feel the rays of the sun on your face as you sit on one of the terraces of the many restaurants and bars lined up at the famous Old Port and sip some hot chocolate and marvel at the boats and yachts all lined up at the port!
In just 3 hours via the TGV train from Paris, you can arrive in Marseille in no time with a daily schedule of trains that leave every hour at bargain prices! So, what are you waiting for? Come with us and explore some of the best activities happening this winter in Marseille and visit some incredible sights that will surely have you enjoy a memorable weekend!
Day 1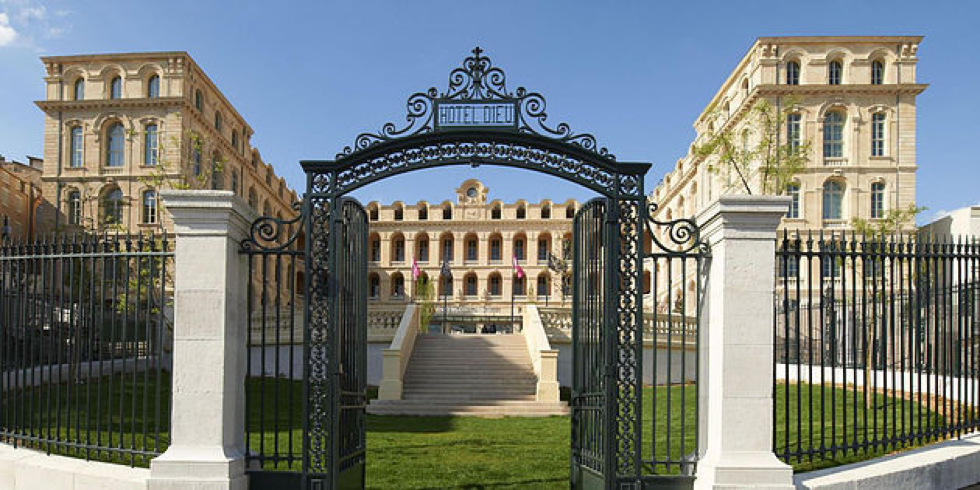 The royal entrance of the Hotel Dieu
Arrive in style and check-in at the beautifully renovated Hotel Dieu situated right on the Old Port! This luxurious establishment is now managed by the Intercontinental Hotel Group and offers 5-star suites and fine dining options that will surely have you yearning to stay longer as expected!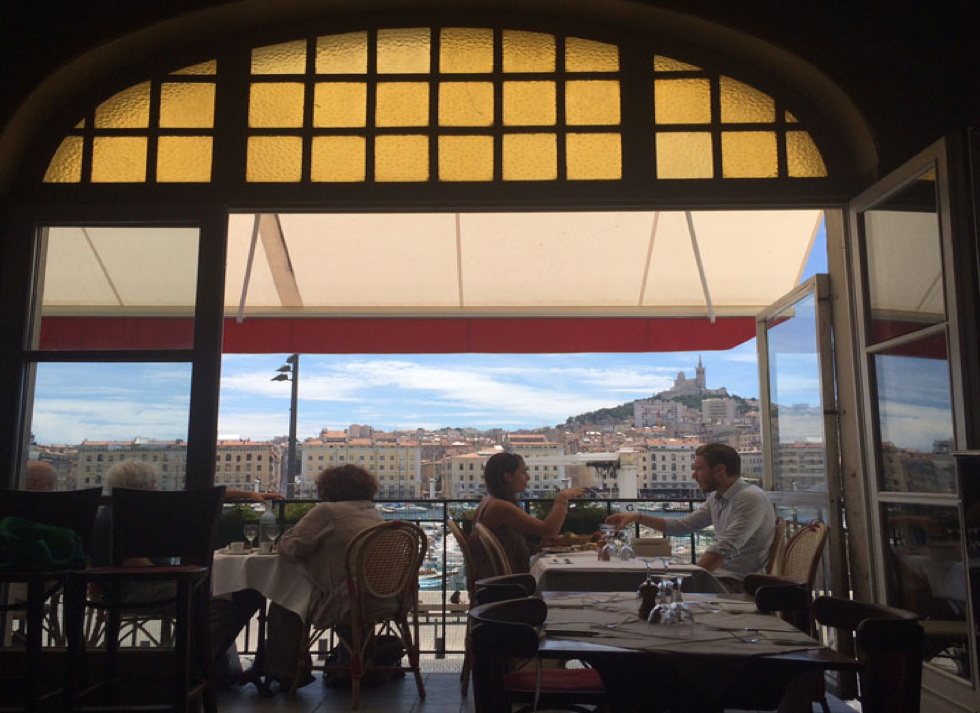 The view from the terrace of La Caravelle
A superb place not far from Hotel Dieu to hear some good live music with views over the port is La Caravelle, where a lot of writers and artists still come to get inspired, have drinks, and speak about arts, philosophy, politics and other trivial news buzzing in the city. Try one of their famous cocktail drinks as you get enthralled by one of the jazz groups scheduled there on a Friday night, providing the best jazz  beats in this part of France.
Day 2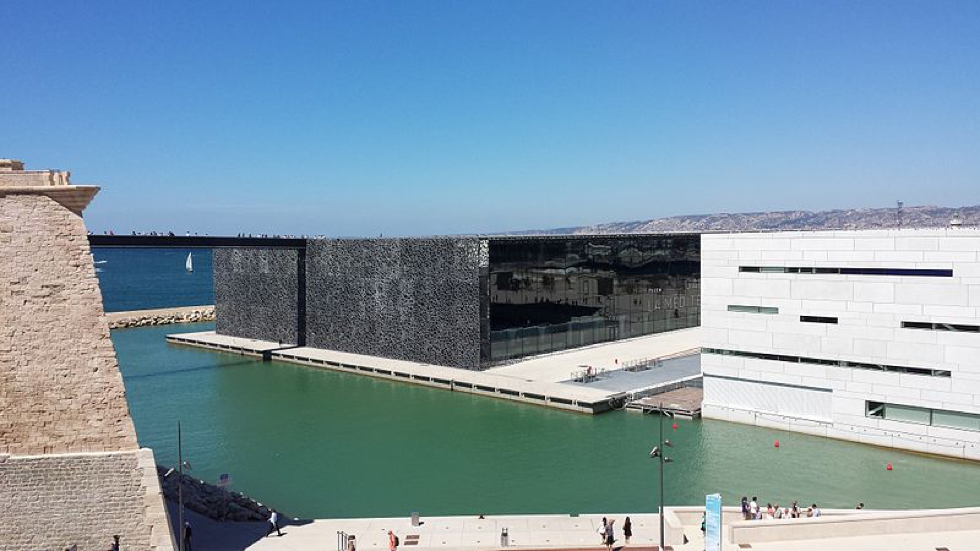 The magnificent façade of the MUCEM
Get ready for some art and culture and start your day with a tour of the much-talked about museum in Marseille, the MUCEM. You can walk there from the Hotel Dieu and pass by the very colorful and artistic quartier of Le Panier and get to see some home décor objects, souvenirs and interesting stuff to bring home with you.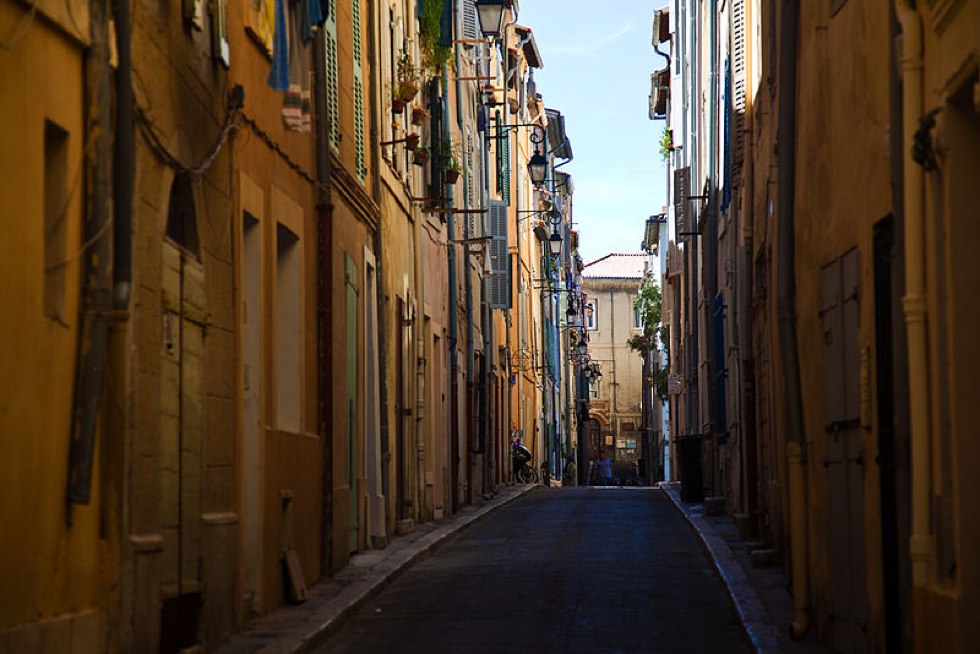 One of the charming streets in the artistic quartier of Le Panier in Marseille
Marvel at the modern exhibition rooms and see authentic ancient artifacts and a showcase of some of the best Mediterranean civilization sculptures that will surely have your jaws drop. After a half-day visit, grab some late lunch at Les Terrases du Port, a popular high-end commercial establishment situated not far from MUCEM and enjoy the views of the sea with some cruise liners passing by on their way to Corsica!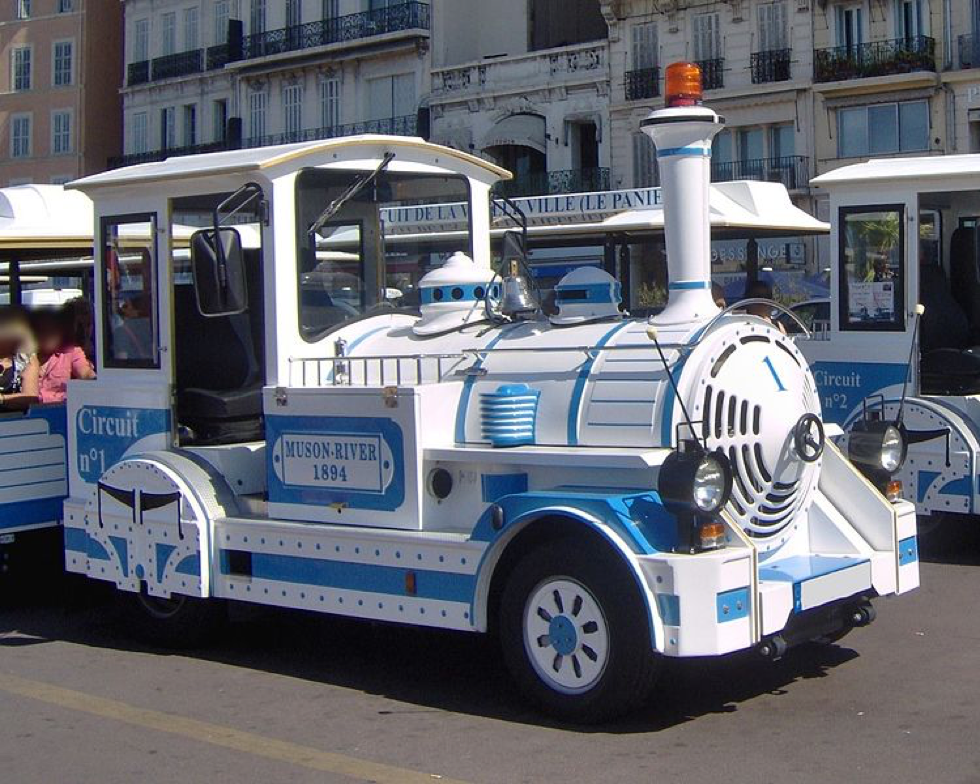 Take a ride at Marseille's very own Petit Train
After a good and hearty lunch, walk over to the Petit Train station on the Old Port and take a seat at the back and start exploring the other wonderful sites that Marseille offers. The train passes by the beautiful stretch of the Corniche, named as one of the most beautiful coastal roads in Europe. It makes a stop at the famous Notre-Dame de la Garde, a magnificent Basilica perched high on top of the hills on the Saint-Victor district.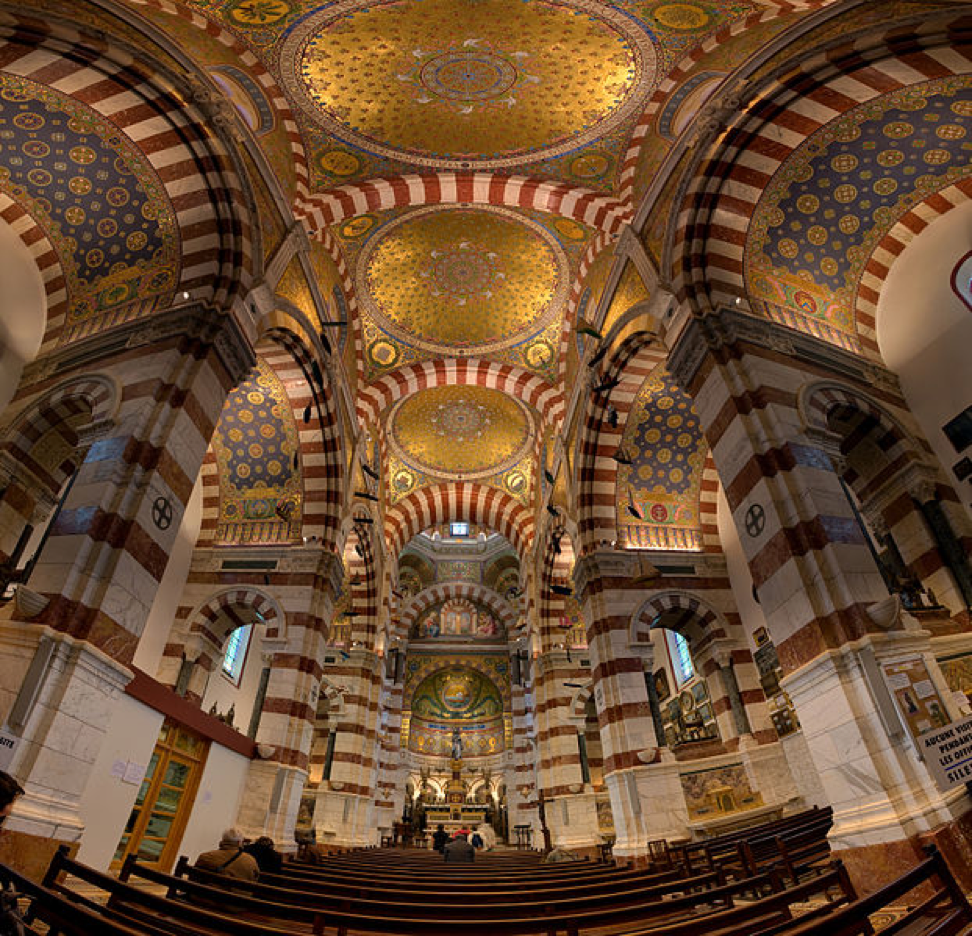 The interiors of the majestic Notre-Dame de la Garde
Take the time to visit the church and see some inspiring architectural details, from the arch ceilings intricately painted and lined with gold to the magnificent altar that pays homage to the sailors and marines docking the port of Marseille since the 13th century until present, guided by the Notre-Dame de la Garde.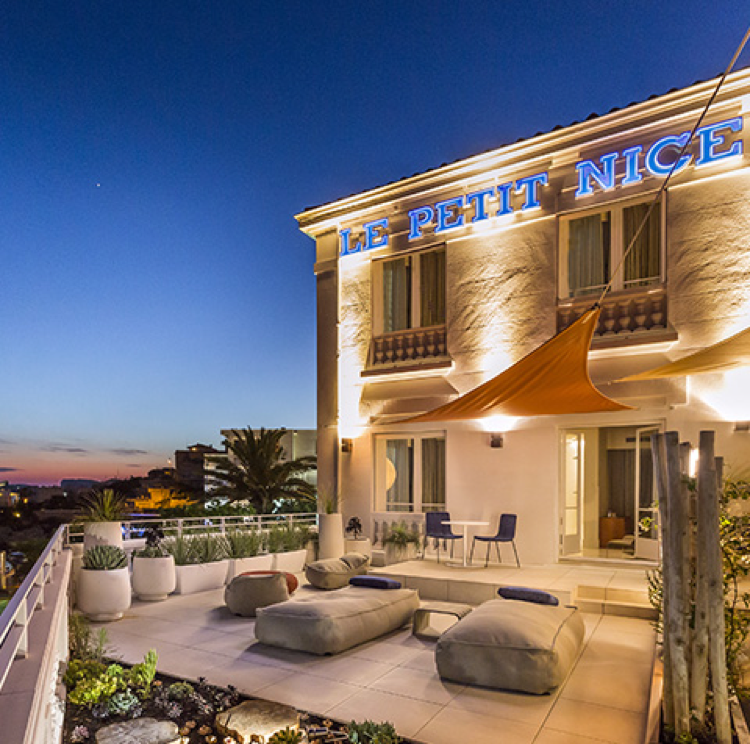 The outdoor balcony of Le Petit Nice Passedat
Don't miss the last schedule of your Petit Train and grab the 6pm slot going back to the Old Port, just right in time to get ready at your hotel before you continue to a fabulous dinner at Le Petit Nice Passedat, where top Michelin-starred chef Gérald Passedat and his team, waits to serve you an out-of-this-world gastronomic showcase called Menu Découverte de la Mer that will have you savor the freshest produce and finest seafood from the Mediterranean Sea.
Day 3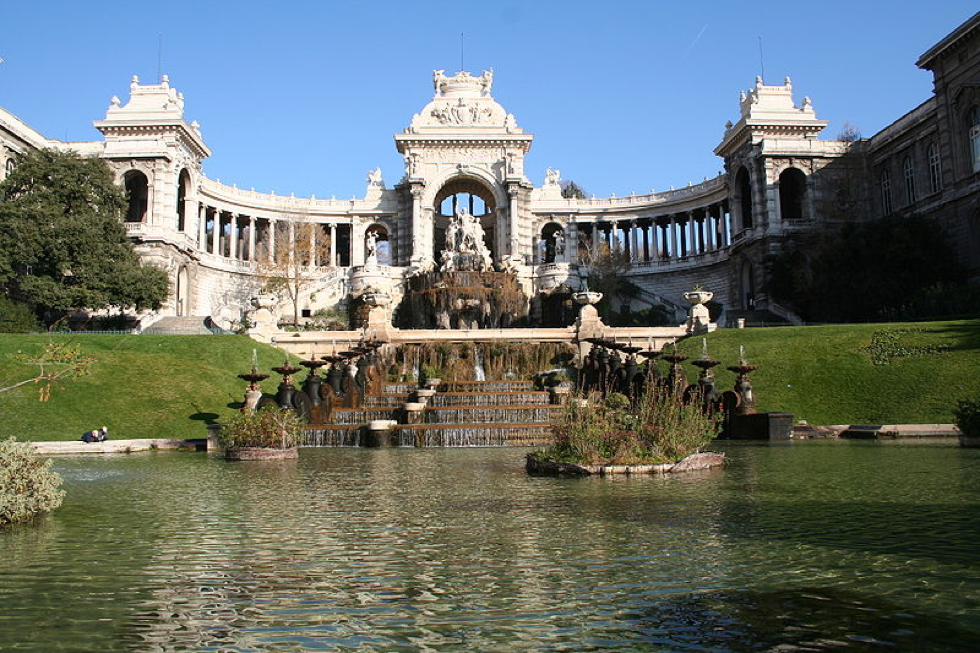 The grand entrance to the Palais Longchamp
You would wish that weekends would be longer as you wake up on a Sunday full of energy and ready to see more architectural masterpieces and some nature in the city of Marseille. Take a walk along the famous street of La Canebière until you reach Palais Longchamp. It houses the city's Musée des Beaux-Arts and Natural History Museum. The surrounding park called Parc Longchamp is a must to visit as it is listed by the French Ministry of Culture as one of the Notable Gardens of France.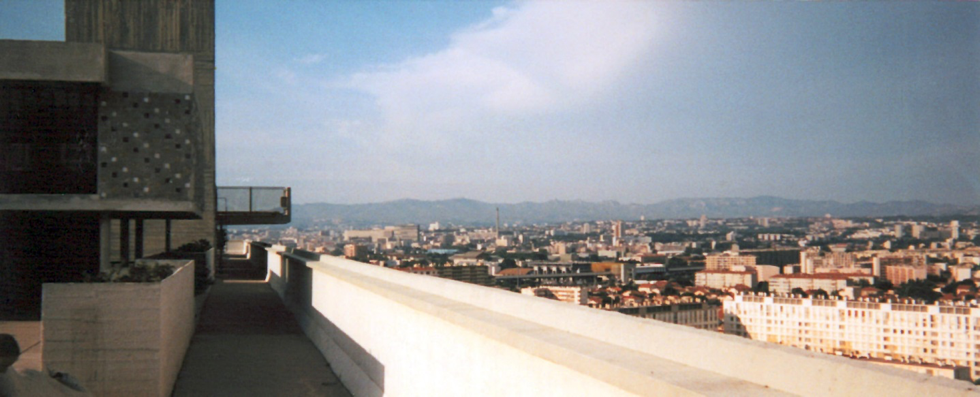 Exclusive view of the whole city of Marseille on the rooftop of the Cité Radieuse
Grab a bike or taxi or call one of your hotel's service cars and visit Le Corbusier's Cité Radieuse, a modern wonder that still inspires a lot of architects and designers with its uniquely built structure at the heart of the chic Prado district. A secret tip is to get on its iconic elevators until you reach the rooftop level where you will have the best view of the city!
Take a moment to grab some Instagram-worthy pictures to send back to your friends and family before going back after a refreshing weekend in the vibrant port city of Marseille!
Have you been to Marseille? We would love to hear your stories and recommendations on where to eat and where to go in this superb city! Share them with us on our Official Facebook page or send your suggestions by email.
All photos courtesy of Creative Commons, Press Kits of Hotel Dieu, La Caravelle and Le Petit Nice Passedat.
RELATED: Spotlight on Marseille: France's 2nd Largest City is Back on the Radar
Home Hunts are here to help you to find your holiday home in France. If you would like to speak to one of the team to discuss your needs or just to have a chat about the market, you can call us on +33 970 44 66 43 or send us a mail to info@home-hunts.com.
If you just want to browse through thousands of beautiful homes in Marseille and across France, visit our website at www.home-hunts.com  follow our latest news at www.home-hunts.net or keep up to date with us on Facebook or Instagram.