Wonderful homes for sale in the Alpilles – Provence 
Provence has long been one of the most desirable locations in France to own a property. As demand for authentic properties offering a slower pace of life increases from international buyers, many are looking to the Alpilles for exquisite homes that offer more than some of the other better-known Provençal villages.
The Alpilles is a craggy 25km-long mountain range that lies north of Marseille and south of Avignon which is also classified as the Parc Naturel Régional des Alpilles (Alpilles Region Natural Park).
Athough its highest point is only around 500 metres, they are nevertheless impressive and offer breath-taking panoramas. This has been reflected in the work of famous artists over the years, such as Alphonse Daudet, who made Fontvieille's windmill famous through his collection of short stories"Letters from My Windmill".  Daudet described the Alpilles with "grand silhouttes pressing against the sky". Van Gough painted these mountains too and spent more than a year in Saint Rémy de Provence.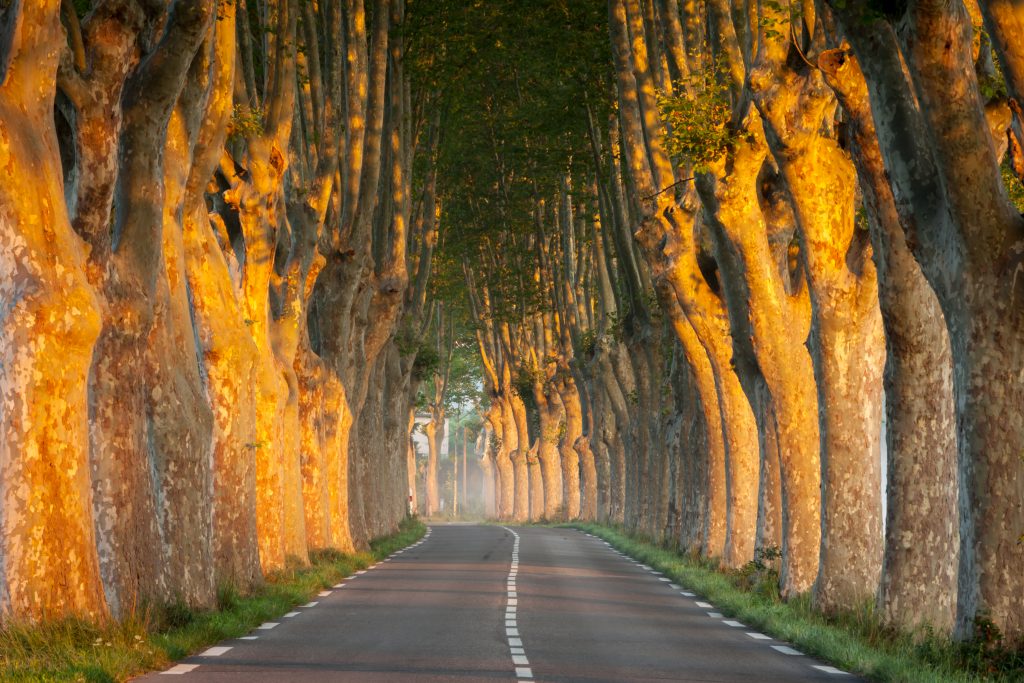 Many of the villages in and around the Alpilles are renowned for their conviviality and authenticity. Summers are filled with music and festivals, and weekly markets spilling with artisanal crafts and local produce.
Villages on the southern side of the Alpilles – between Avignon and Arles – have become more and more popular with overseas buyers over the last few years. "Mouriès, Maussanne, St Etienne du Grès and Fontvieille, for example, are all beautiful villages set amidst the Provençal countryside that offer excellent value for money," says Tim Swannie, Director of Home Hunts.
"We are selling many luxurious properties in this area that can work well as permanent residences or as holiday homes. For those who also want to dip into the bustle and culture offered by larger towns, Avignon and Nîmes are not far away, which also provide fast access to international airports and train services."
"Must-see" mansion in Maussane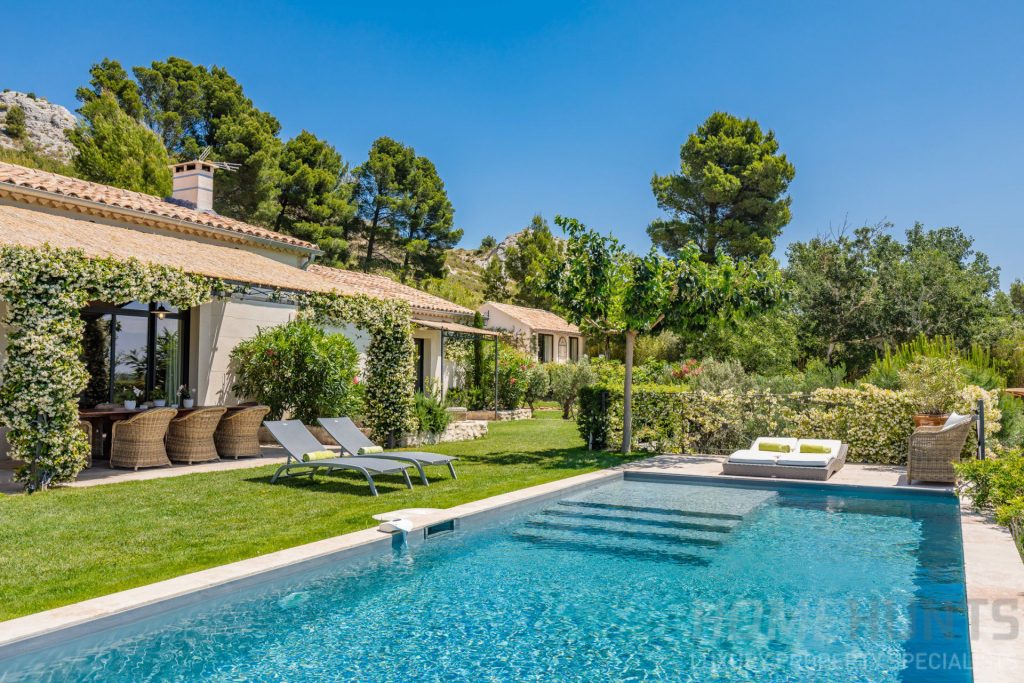 This is one of the most sought-after villages in the Alpilles and it is known for proudly upholding its ancient Provencal traditions. Producing 400,000 litres of oil each year, along with neighbour Mouriès it is the most productive olive oil producing area in France. It even has two windmills that produce the oil.
Not far from Maussane, this stunning five-bedroom property(HH-13062139) is a dream full-time or second home offering spectacular panoramic views. From the neutral beige and cream hues, to the high-beamed ceilings and the immaculate blue pool in verdant landscaped gardens, every inch has been carefully designed and styled.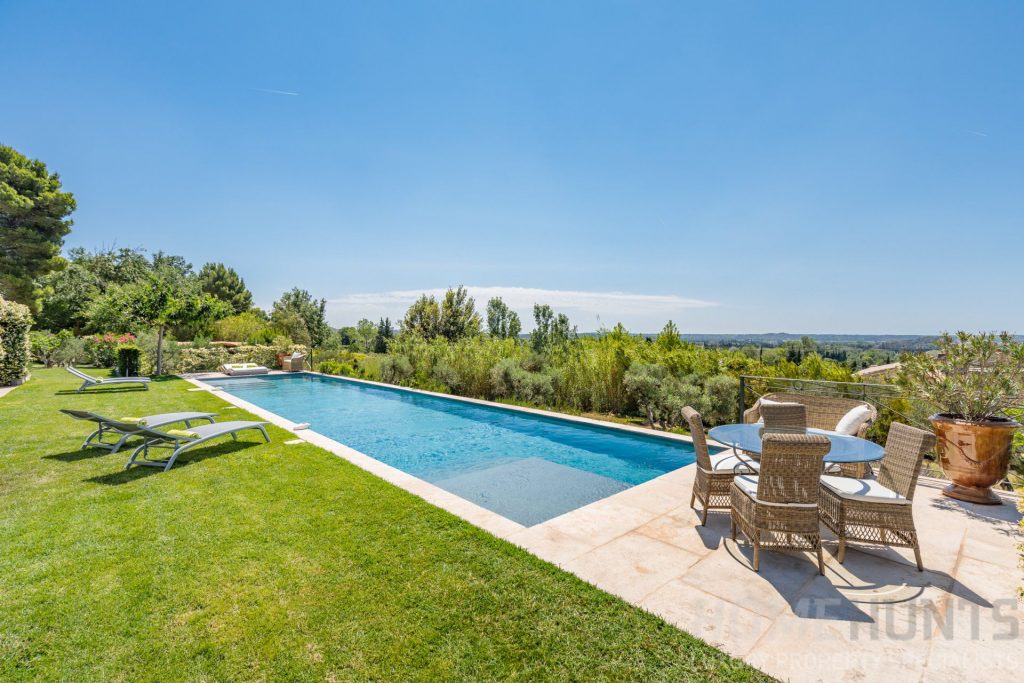 All rooms on the ground floor provide direct access to the garden and the pool is heated and topped by a sun-drenched terrace. For shadier dining and relaxing there is a spacious covered terrace that looks across to the pool and garden.
Saint-Rémy-de-Provence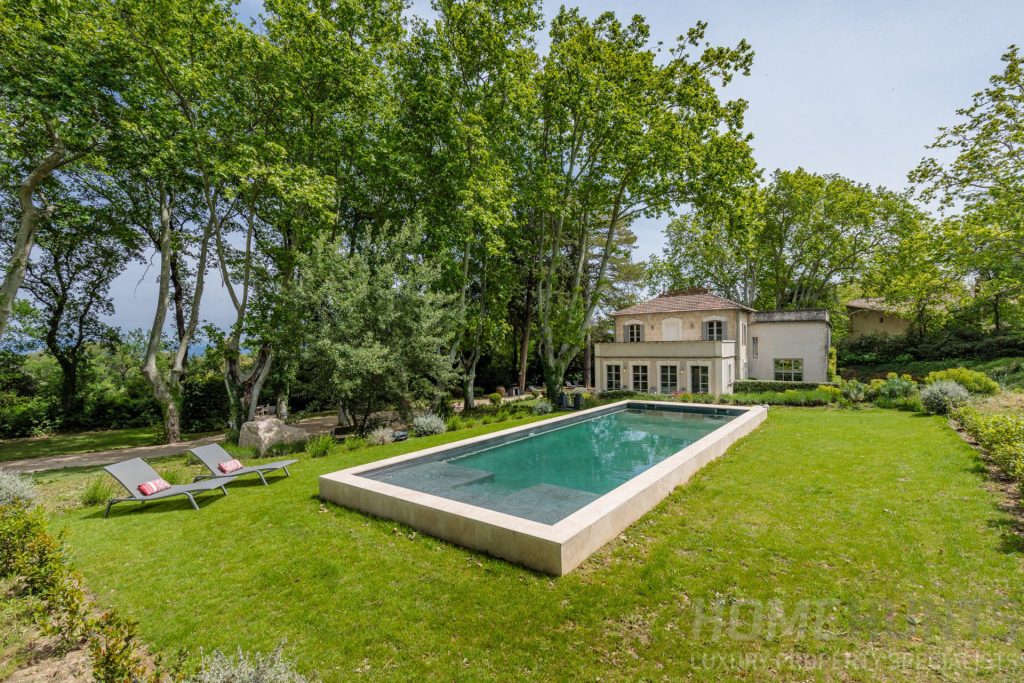 Picturesque and full of charm, Saint-Rémy-de-Provence, with its boutiques, galleries and fabulous restaurants, is considered the capital of the Alpilles. With Gallo-Roman ruins, museums, artisanal shops and artists' galleries, it is a lively village with plenty to do.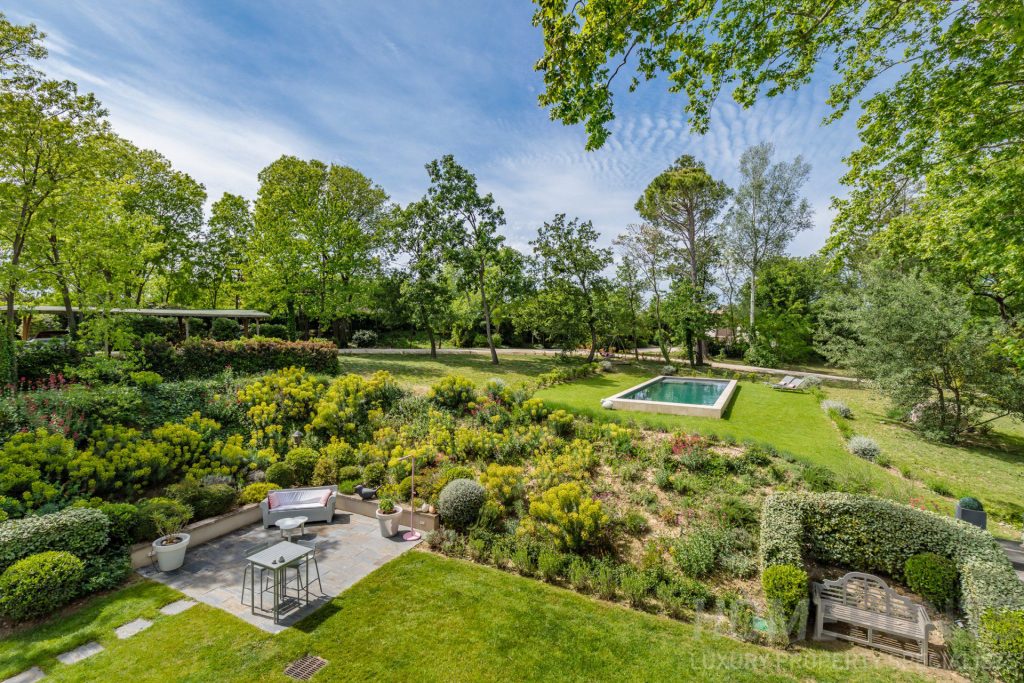 Once a hermitage and sitting on a 15-acre wooded plot, this spectacular four-bedroom property(HH-12628709) is like nothing else on the market in Saint-Rémy. Whilst the exterior facades show it is a property from the 18thcentury (there is also an 11thcentury chapel on site), it has been renovated to become modern and stylishly decorated throughout. The gardens are breath taking and the swimming pool is one of the many feature areas of the garden designed to provide pleasure and relaxation.
First class home in Fontvieille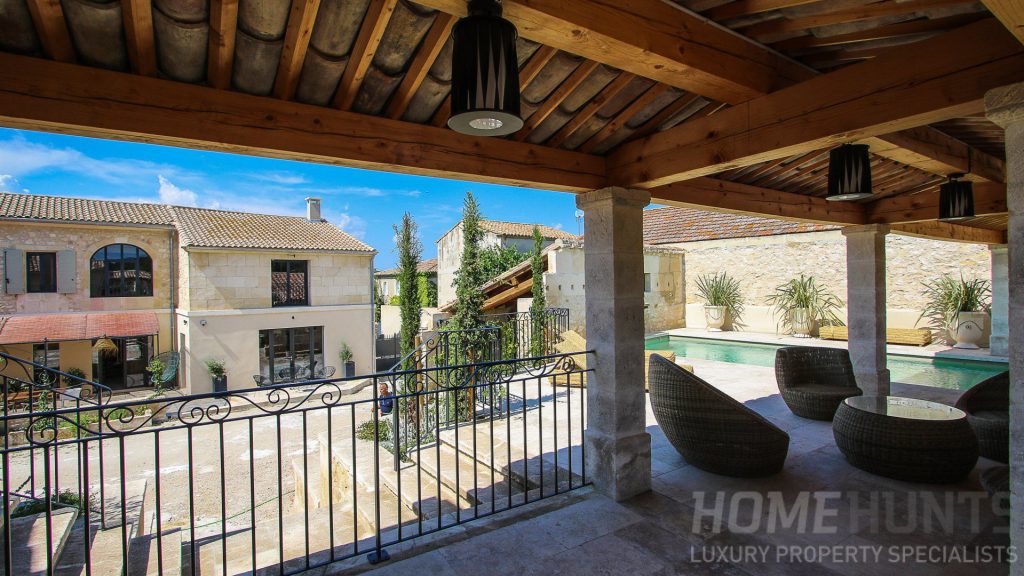 Famous for being the village from which Alphonse Daudet penned "Lettres de Mon Moulin", Fontvieille's ancient houses are made from its world-renowned local quarry stone. Located to the west of the Alpilles, it is an authentic village with everything Provence has to offer, as well as a cultural programme and even a cinema showing some of the latest films.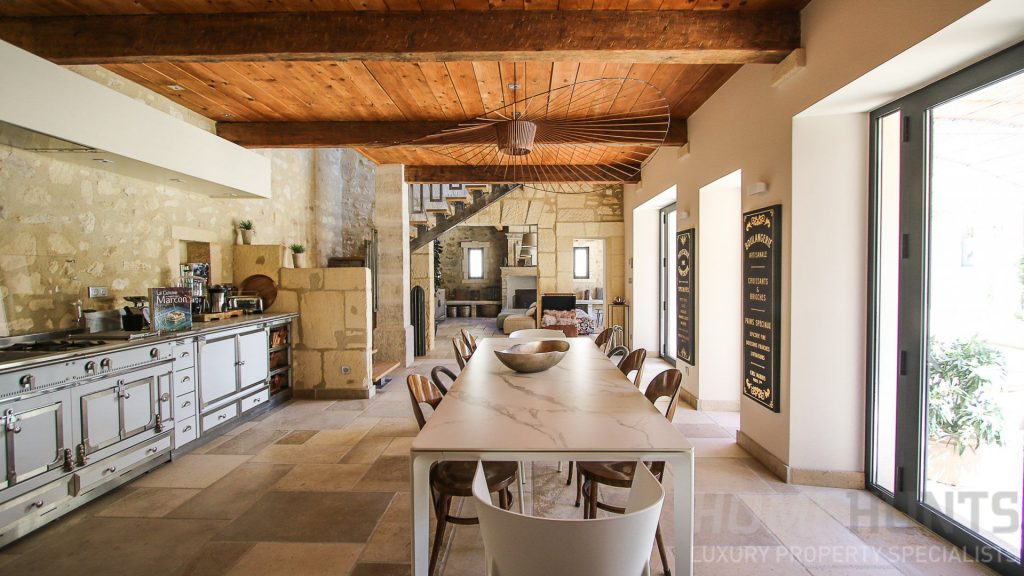 If you are looking for a property in the heart of Fontvielle then this luxuriously restored five-bedroom home(HH-12764452) is a must-see. It is unlike most village properties because it has incredibly spacious rooms, a heated swimming pool and Jacuzzi. There are splendid architectural features and charming old stone in every part of the house.
If you are looking to buy a property in Les Alpilles visit Home Hunts' online property portfolio on www.home-hunts.com. To speak to a consultant about your specific property needs, call +33 (0)970 44 66 43.