Helping buyers find their dream luxury home has been Home Hunts' mission since 2005. This Forbes article highlights the company's global expansion and the exceptional service offered to clients
Home Hunts is expanding across the US and Europe, and towards the end of 2016 officially launched in Spain. At a time when the luxury property market is on the rise all over the world, Forbes interviewed Director Tim Swannie for an article that looked at Home Hunts' success and why there is an endless stream of affluent clients seeking the bespoke service the company offers.
"We've managed to expand by offering the kind of local expertise and open, unbiased insight that larger estate agencies rarely do," Tim explained in the Forbes article.
"Our clients have come to rely on us precisely because they know we have real market insight that caters to their needs," he adds, "which means we really understand and identify what they are looking for rather than steering them towards any particular property or agent."
Luxury home market growing across the globe
According to Redfin, a real-estate brokerage in the US, luxury home prices increased by 7.5% in the second quarter of 2017, which has outpaced the rest of the market for the first time since 2014. The company's analysis tracked sales in more than one thousand cities across the country.
Closer to home in France, where the main headquarters of Home Hunts is located, Home Hunts says the prime property market is booming and that 2016 was their most successful year so far.
A market analysis by Notaires de France showed that the entire property market has made a comeback. There were 867,000 resale property transactions (excluding new build) during 2016. This is an increase of 7.7% on the previous year.
To demonstrate just how healthy that is for the French property market, at the height of the housing boom in 2006 there were 837,000 transactions. Two years ago, in February 2015, the number of resale properties for the previous 12 months stood at just 691,000.
The strengths of Home Hunts' bespoke service
Outside of helping clients to find properties for clients, the Forbes article highlighted how Home Hunts' exclusive and bespoke service helps buyers not only through throughout the buying process, but also long after the sale has been made.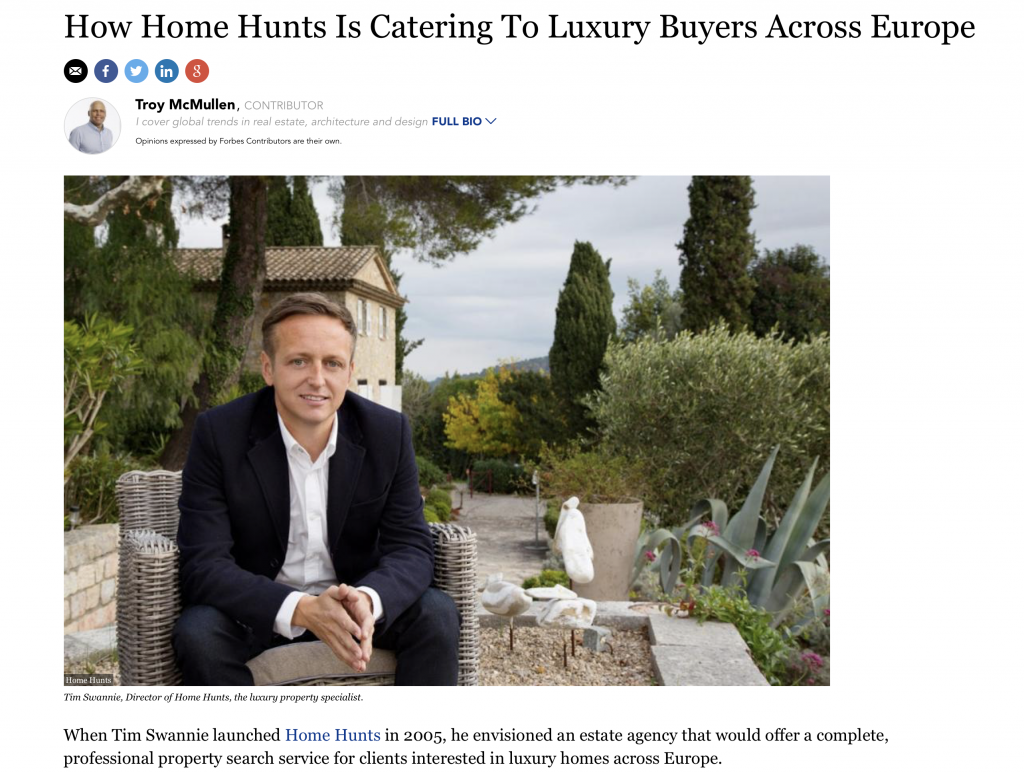 This includes the day-to-day necessities, such as renovation management, staff recruitment, car purchases, yacht rentals, guidance on the best local schools and healthcare, and getting the most lucrative financial, tax and currency advice, the article explained.
Now working in France, Monaco, Geneva London, Spain, New York and Miami, the company has a growing client list that includes celebrities, A-list actors and actresses, as well as top business and financial executives. Last year Home Hunts helped Eric Clapton to sell his ten-bedroom property in Provence.
Home Hunts' priority is finding value for clients
As the Forbes article explains, Home Hunts' market expertise also directs investors to emerging markets in the luxury sector. In the company's annual report on the luxury property market in France, Inside France – which the Forbes article linked to – Home Hunts recommends up-and-coming locations across France's most popular regions.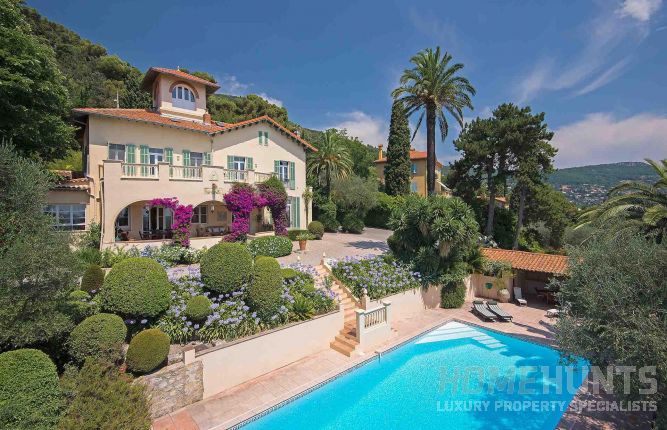 On the Riviera, it's Grasse that Home Hunts is backing as the next big thing. This idyllic five-bedroom property (HH-9574490) in the town's surrounding area used to be home to American painter Mary Cassatt where she entertained the likes of Degas and Renoir. No wonder, as it bathes in the Riviera's legendary light and offers panoramic views down to the Mediterranean.
New developments in Arles are making it a city to watch in Provence. In the Alps resorts such as Saint-Jean-d'Aulps and Le Biot are highlighted as offering properties at half the price of those in the more coveted resorts of Morzine and Les Gets. Ongoing improvements in the town centre of Béziers in Languedoc make it a good long-term investment prospect and the Lot is providing good value B&B or gite properties in a department where tourism is on the rise.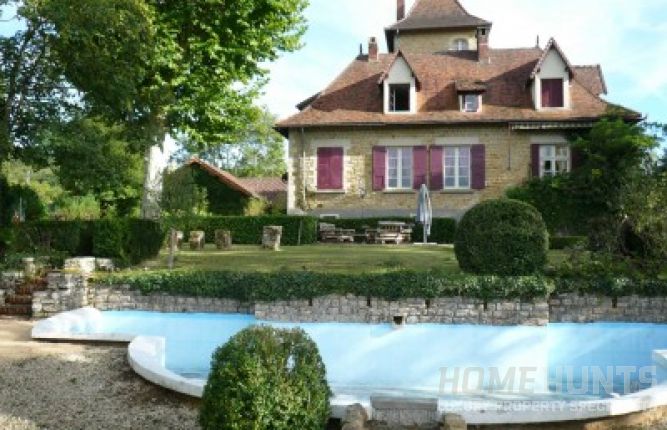 This three-bedroom manor house with restaurant and gite in St Martin le Redon (HH-7684578) comes with a Golf Federation nine-hole golf course. Accessible by Toulouse, Bordeaux and Brive airports, it has four guest hotel rooms and a gite that sleeps six, as well as two swimming pools. Well located for exploring the entire region – and under an hour from Cahors – it is priced at €842,700 and a good example of the kind of value possible in the Lot department.
"For us, finding value for our clients is a top priority," explained Tim in the Forbes article, "so we put as much effort into finding emerging luxury markets, where there may be more value, as we do locating properties in established areas that our clients seek out."
If you are looking to buy property in France, you can search through Home Hunts' online portfolio at www.home-hunts.com. But to speak to a consultant about prime property hotspots and emerging markets in France, call +33 (0)970 44 66 43