Eric Clapton's charming €3.25 million stone farmhouse, tucked away in deepest Provence near the village of Nan-les-Pins, is currently exclusively on the market with Home Hunts. La Faissinette – which Tim Swannie, Director of Home Hunts, refers to as "a hidden gem" and the the Sunday Times called "the least rock-starry rock star's home in the world" – is not necessarily the type of home you would associate with a rock legend who has won more than ten Grammy awards.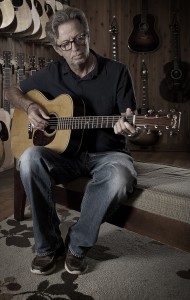 The ten-bedroom property, with its private tennis court, heated swimming pool and cinema room, has been so simply, yet exquisitely designed, that on 29 June The Sunday Times featured the property in a four-page spread of its award-winning Home supplement.
The article's headline, the introduction and the opening paragraph of the article, are all wrapped up in surprise at how "one of the world's greatest rock stars" owns this property, which is just outside an ordinary Provençal village in the countryside.
But Clapton explains that it is exactly the tranquil nature of the property and its surroundings that drew him there in the first place. "Once you get through those gates, it's like entering an oasis of calm," says 69-year-old Clapton. "It is a perfect place to relax and unwind in complete privacy. I will certainly miss the serenity here."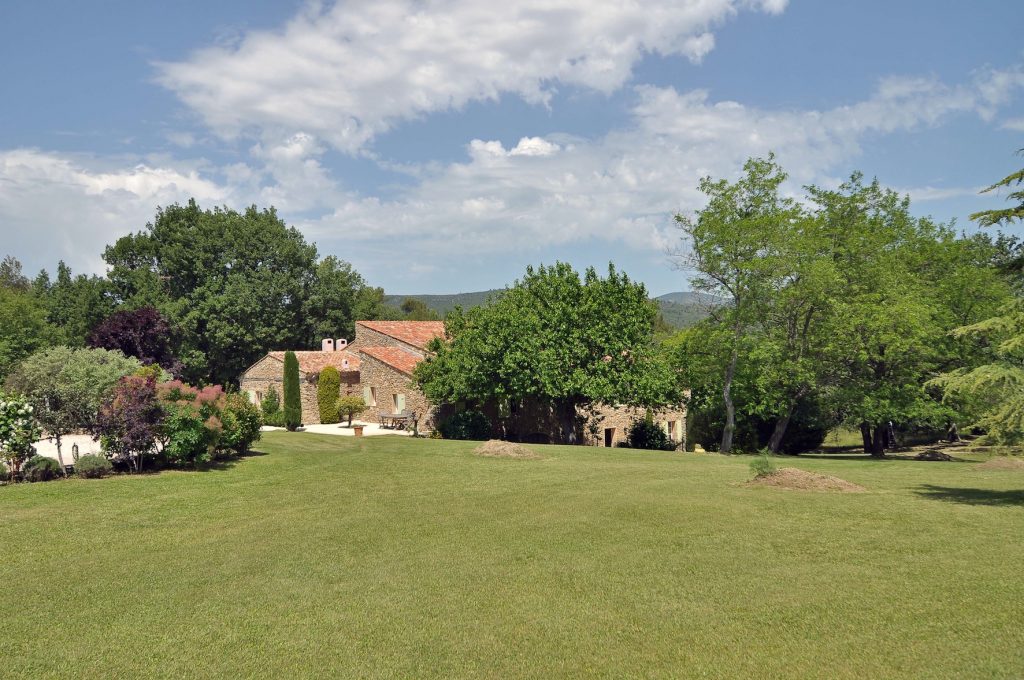 Clapton bought the property twelve years ago, following his marriage to Melia McEnery in 2001. Together they have three daughters who "love to play tennis and play in the pool".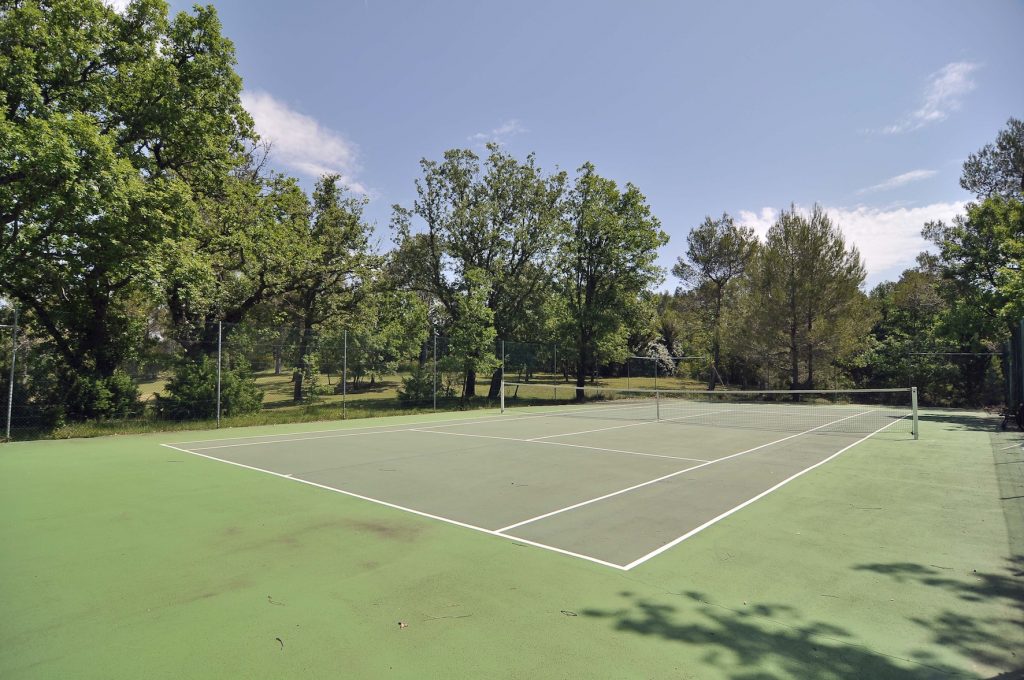 "I had, for some time, been wanting to find a property in the South of France where I could enjoy the weather and relax with the family in a quiet environment," he explains. "We did make certain changes, such as improving some of the bathrooms, the redecoration of many rooms, building the garage and changing the outside terraces, to make them all level and more family friendly," he says, adding that they also made a few changes to the home cinema. The cinema room, which is soundproofed, "is a great room to disappear to for a few hours", he says.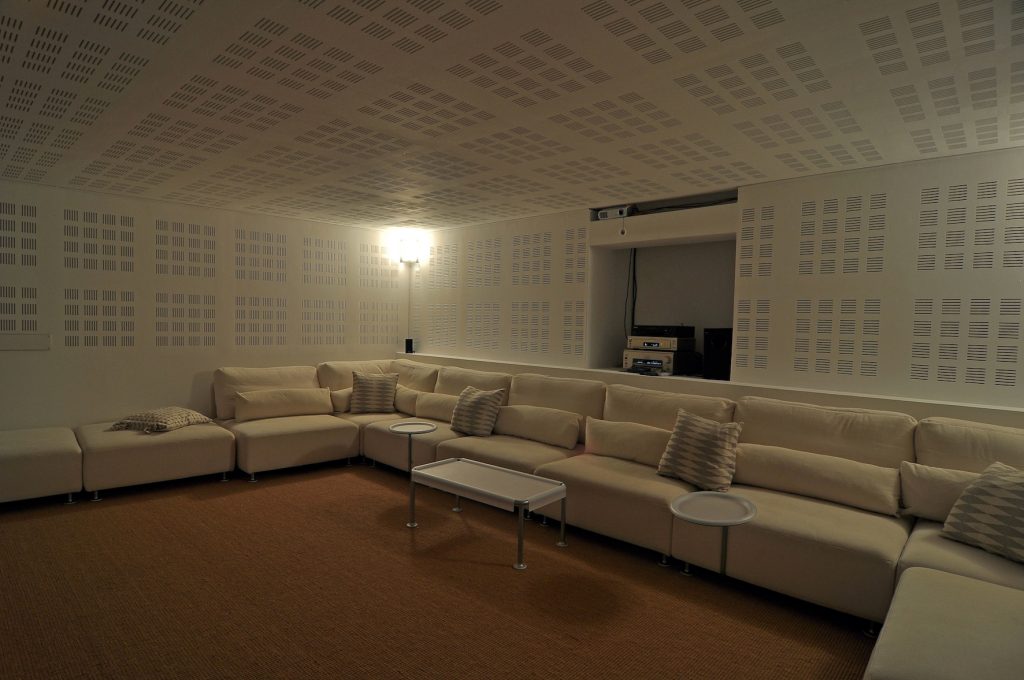 Exposed beams, cast-iron tables and rustic wooden antiques, the property, which offers 600m² of space and 40,000 m² of land, is very down to earth. The Clapton family didn't use an interior designer, but chose cream tones and the simple furnishings themselves, and asked their housekeeper, Martine, to dress the two-bedroom guest cottage.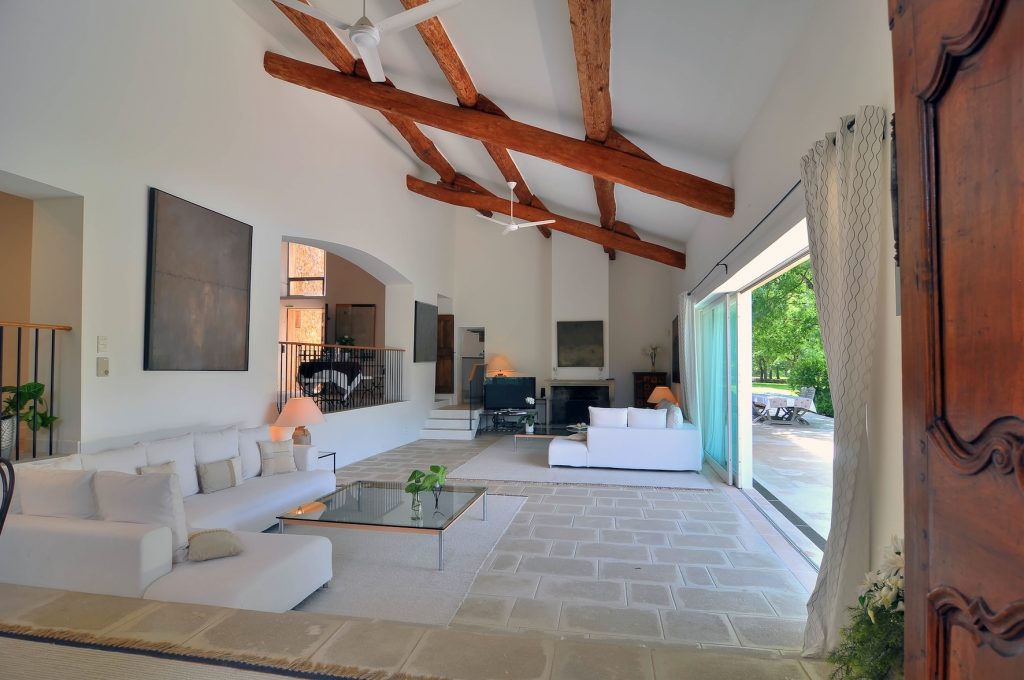 While the upmarket seaside resort of Cassis is about half an hour away and less than an hour from Aix en Provence, Marseille and Toulon, the family enjoy being out of the spotlight in this quiet village in the Var.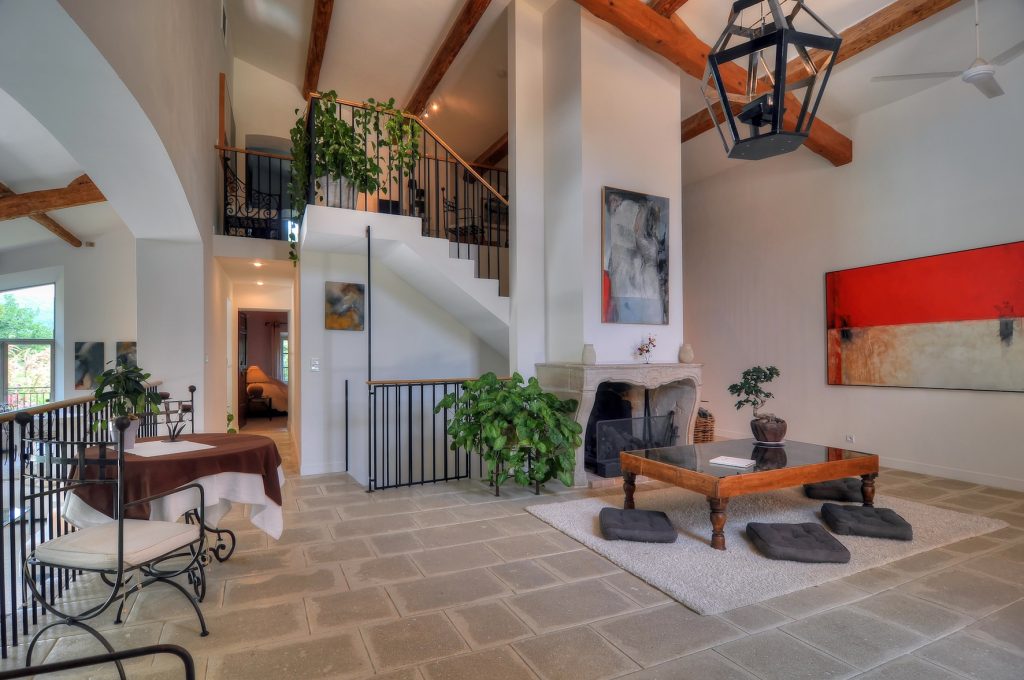 "Nans-les-Pins is a very authentic village, it is not a hugely touristic place, the same goes for Saint-Maximin which is the nearest town," says Clapton, "We can go and buy our baguettes and provisions or sit for a coffee without any attention, which is fantastic for the family. The local village is very much a traditional and charming French one which is lively all year round."
The family love to shop for local produce and Clapton says that they often visit the local markets and shops when they are there to buy locally-sourced meat and vegetables. "What we eat really depends on our mood and the time of year, maybe large salads and barbecues in the summer, or something a little more hearty in the winter time," he recalls. "We have made the local speciality on a few occasions of Daube Provencal, which is a rich wild boar casserole."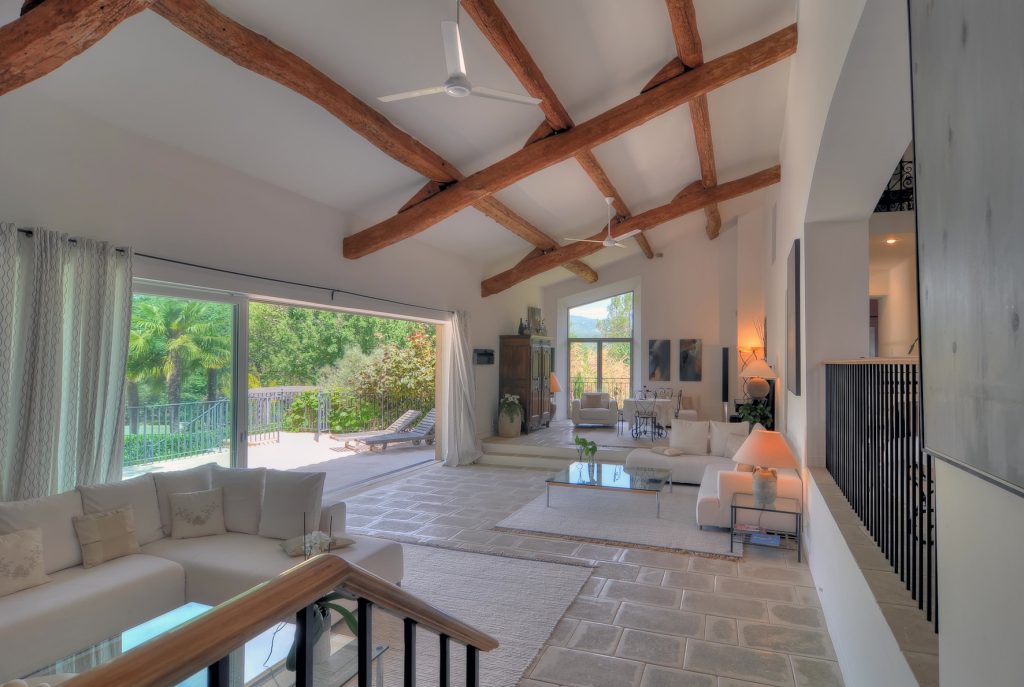 One of the key draws for Clapton was the position and the "total privacy it offers" him and the family, and Swannie finds that this is one of the main criteria for many of Home Hunts' famous or high-profile clients.
"We keep our client list very confidential, we have to because our reputation is based around how discreetly we operate on behalf of our clients," says Swannie. "We work with a number of agents, as well as interior designers and so on, who pass on their wealthy and well-known clients to us exactly because of our discretion. It's unusual for us to publicise a client – whether buying or selling – in the way that we have done with Eric Clapton and the article in The Times, but this was something that Mr Clapton was happy to do."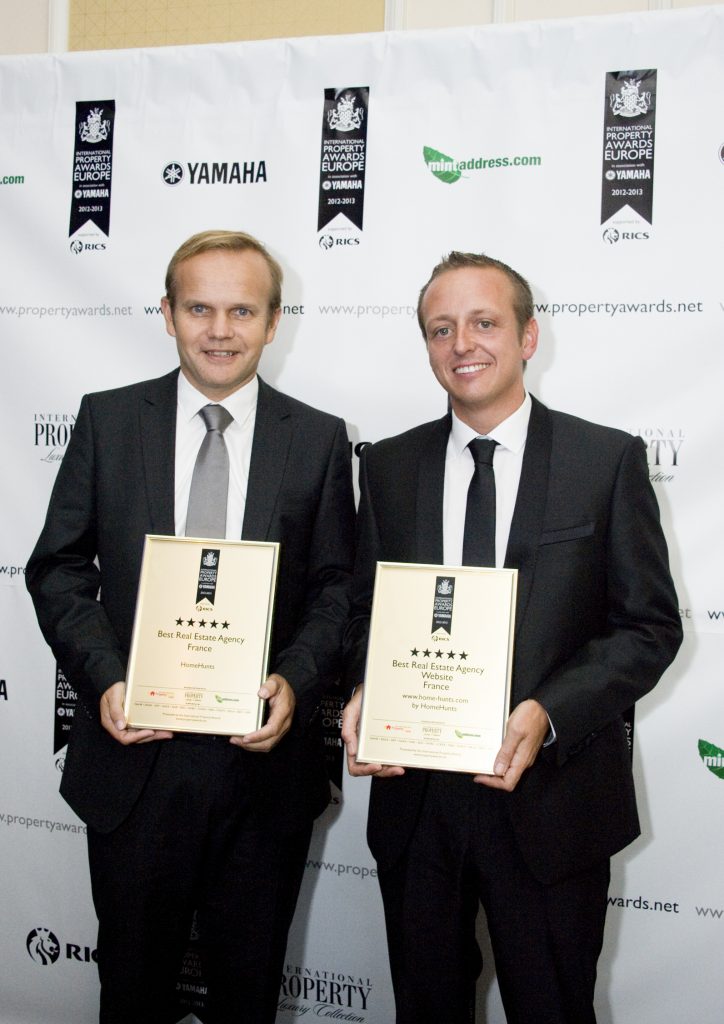 Having founded Home Hunts back in 2005 with his business partner François-Xavier de Vial, Swannie, who was originally from Yorkshire, now lives on the French Riviera. Dealing with properties that are generally worth upwards of €1 million (although in some areas of South-West France that figure starts slightly lower), and with over 30 consultants dealing with France's prime real estate territories, Home Hunts prides itself on the personal care and bespoke service it offers customers.
"Sometimes it can take up to two years to find a client the 'right' property, so the personal relationship is key," he says. "With certain clients, though, it can sometimes be a little surreal, especially when you have drinks with, as has happened in the past, Hollywood A-listers, and people keep coming over to stare. It's at that point you get a glimpse into what being famous is like, and after a few experiences like this you really start to understand why properties offering privacy and proximity to quaint, ordinary villages like Nans-les-Pins are so sought after."
Fortunately for Home Hunts' clients the company specialises in offering these kinds of properties. "From Paris, down to the South of France and up to Monaco, we have a portfolio full of luxury properties that offer privacy as well as fast access to airports and local amenities."
Buyers should remember that discretion also exists on Home Hunts' part for its vendors and often the team is aware of properties that are up for sale that are not advertised on the website. "Meeting us and letting us know what exactly is required is the key to us finding our clients their dream property," says Swannie. "Clients are usually very busy and we're happy to help organise fast and effective viewings, whether driving them personally or chartering a helicopter – we'll do what it takes."
Click here to see the online version of the Sunday Times article on this property, and for more details visit the listing on the Home Hunts website or contact the French office on +33 (0)970 44 66 43. To see other properties available for purchase, visit www.home-hunts.com