If you are looking for some design inspirations for your next home project, look no further as we present to you some of the top Instagram profiles that feature some of the best in home design in France.
The continuing process of designing different areas and corners of a house can be a delight for many and a burden for some who struggle to find the inspiration in putting together different elements to achieve the harmony that creates that positive vibe and ambiance in a home. A lot of people go to Pinterest and an increasing number of people are streaming on Instagram, grabbing all those home design inspirations that make it easier for one to perceive how a space would look like with a modern chair from, let's say, one of our favorite modern brands, Republic of Fritz Hansen paired with a vintage lampstand bought from one of the sought-after vintage markets in Paris.
A lot of Instagram accounts from France serve as great inspiration if you are looking for some good ideas on how to highlight a corner of your home. You may be surprised that adding just a stack of coffee table books on one of your side tables will add character and harmony to an otherwise empty space.
We showcase some of the best home design ideas that we have seen so far from Instagram profiles based in France, to give you some fresh inspiration and help you get your next home design project done!
Home Design Inspiration 1: Shabby Chic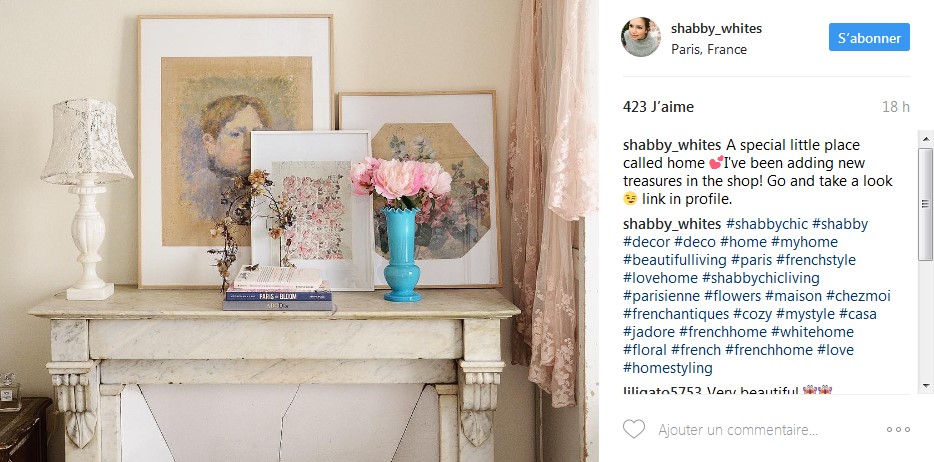 Adriana Anzola is a Venezuelan in Paris and her Instagram account ( Follow her at @shabby_whites) gives a burst of inspiration! From decorating simple marble fireplaces to Florentine side tables in living rooms and many different discoveries from various vintage shops in and around Paris. Check out more of her vintage treasure finds at www.etsy.com/shop/Myshabbywhites to give you an idea of what to buy for your next home design project if you feel a bit nostalgic for some classic porcelain vases and mirrors to decorate the home.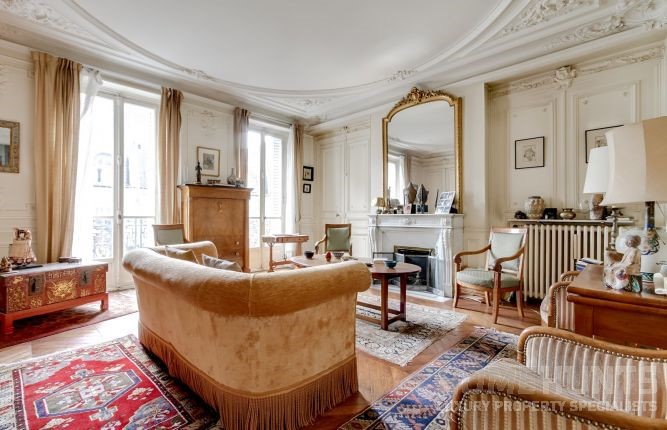 Here is one of our properties in Paris (HH-11628416) emanating that vintage vibe to give you more of an overview of how to capture that effortless "shabby chic" look. Priced at €1,800,000 it is a real treasure in the 16th district.
Home Design Inspiration 2: Country Style Living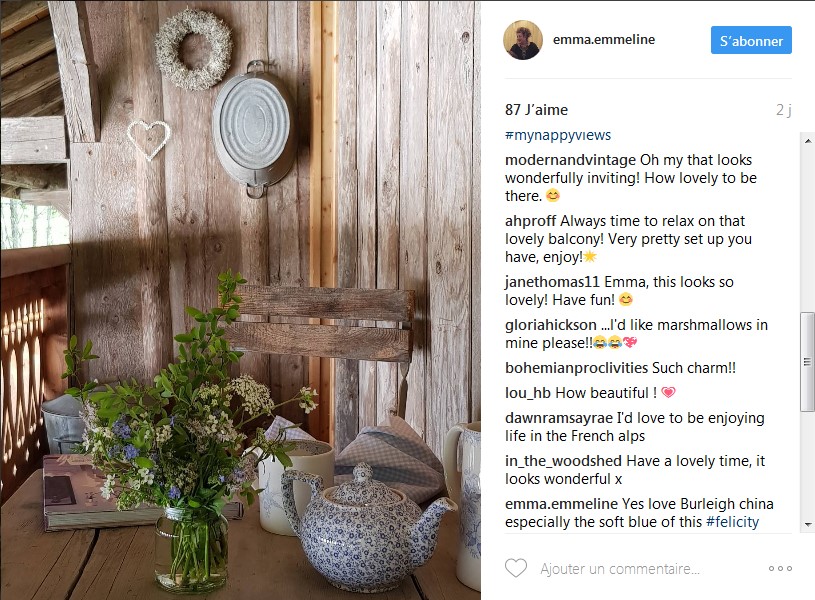 We discovered Emma Bates' cool Instagram profile (follow her at @emma.emmeline) when we were looking for some design inspirations for homes in the countryside. Living in England and France as stated in her bio profile, it's wonderful to get snippets of charming table and kitchen arrangements from where she is based in the French Alps.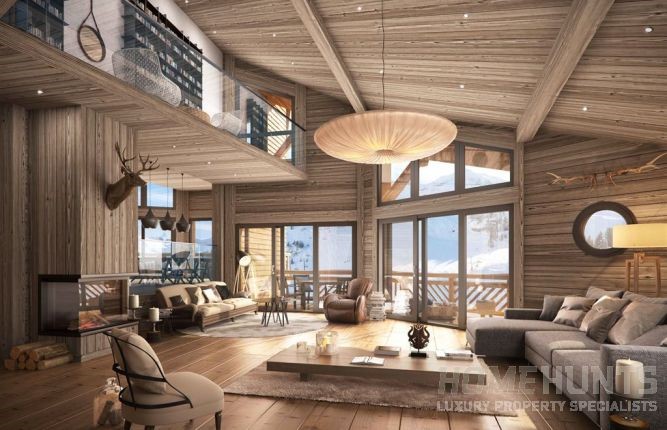 Need some more ideas for country-style decorating? Here is one of our chalets in the French Alps (HH-10350680) to give you some more tips below.

Home Design Inspiration 3: Modern and Contemporary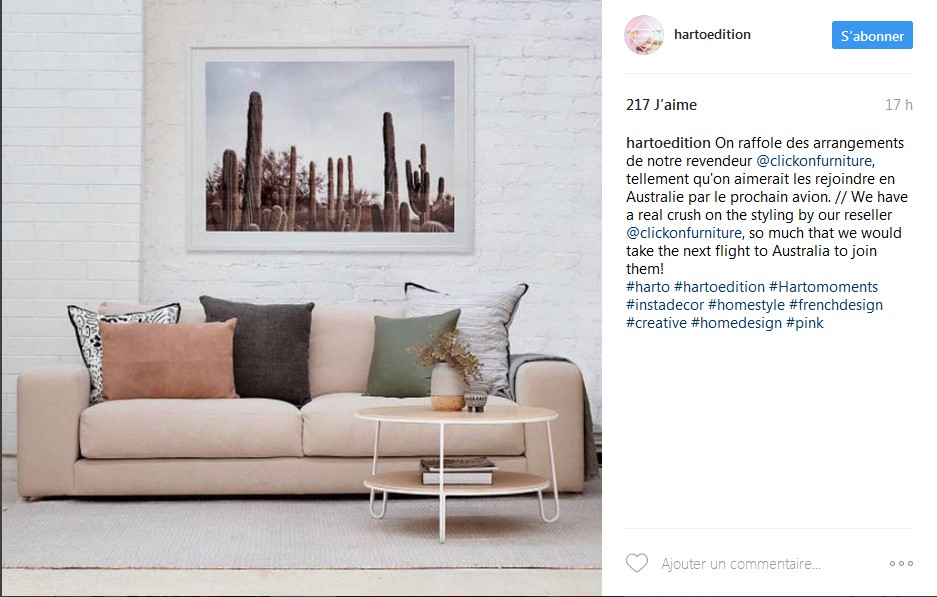 Offering a great selection of curated modern objects for home and office, Harto Design's Instagram account (follow at @hartoedition) is a very cool place to be stuck in during your lunchtime or break time when you are looking for some unique and innovative contemporary design inspirations for your home on Instagram. To see all their curated objects and furnishings, visit their website at http://www.hartodesign.fr and you will be surprised that a 50's inspired side board will look totally fabulous even in classic-styled interiors with chandeliers.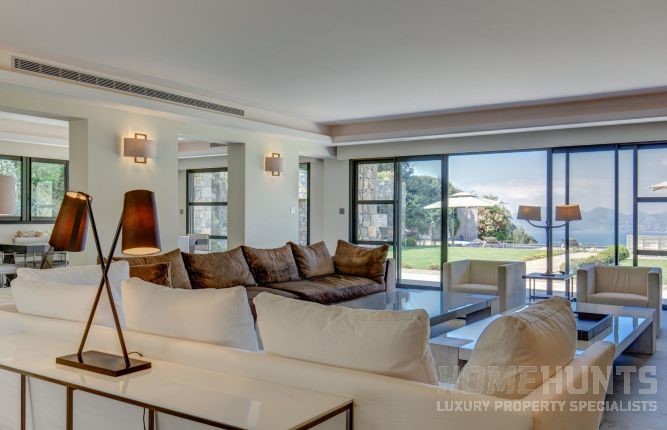 Here is a modern villa in Cannes on the French Riviera (HH-11620277) priced at € 10,000,000 to give you some ideas on how to lay out modern furniture in your living room space with a view and make daily living filled with harmony all around the house:
Interested in buying luxury properties furnished in modern, country-style, classic or vintage in Paris or on the French Riviera? You can search through Home Hunts' portfolio at www.home-hunts.com
To discuss your specific needs and to find out more about locations offering the best investment opportunities, speak to a consultant directly on +33 (0)970 44 66 43