Looking to buy a property in Monaco? Here are some investment opportunities on sale with Home Hunts
Monaco's "acute shortage of homes" was the hot topic of a recent article in The Times, which Home Hunts contributed to.
With the world's most expensive property market, the average price in this city-state sells for around €4.5 million, an average price per square metre of €41,300. The article cites a Savills report which revealed a 6% increase on property prices since 2016.
Despite the high prices over Monaco's 2.02 sq km buyers still want more. There are several new build projects providing more options on the market. Le Portier will add six hectares of land, which have been reclaimed from the sea, and the properties will be available from 2025. While most buy here for the tax benefits, Tim Swannie, Director of Home Hunts told The Times there's more to Monaco than just tax breaks.
"Residents also benefit from living in one of the most secure places on the planet, with more CCTV and police officers per head than anywhere else in the world," Tim told The Times.
"The principality is beautifully maintained – aside from the sight of burnt rubber on the tarmac, there's no litter and graffiti," he continues. "There is wonderful weather, a great international school, amazing restaurants and bars, superb shopping, nice beaches and friendly locals. Not to mention having the French and Italian Rivieras on your doorstep and skiing in the French and Swiss Alps just behind."
Buyers can be demanding though as the Monaco Grand Prix can bring in a healthy additional revenue stream. "A lot want views of the race track because rental wise you can make a fortune during the grand prix," he explains. "They will pay premiums of up to 50% to live near the start or finish lines, or overlooking the famous Fairmont hairpin bend. Most want two or three bedrooms, but they also want a garden and pool. There just isn't the space for that in Monaco."
Home Hunts has a varied selection of properties for sale in Monaco, much of the properties available in Monaco are not on the open market but Home Hunts has access to all. Here are three investment opportunities currently on the market.
Stunning apartment in La Stella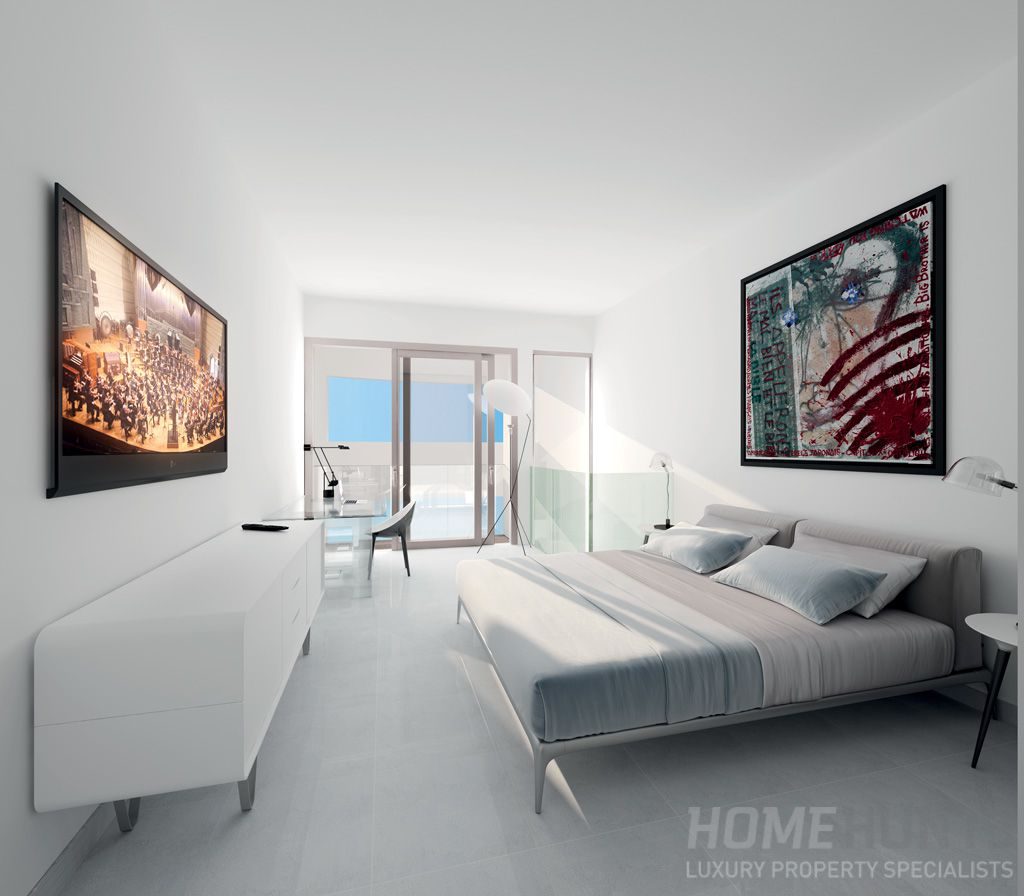 New residence La Stella is still under construction, but it's coming soon, and this magnificent two-bedroom apartment (HH-12393120) will be a modern, light-filled space with a beautiful view over Monaco. The property is cleverly designed over two floors and the balcony gives some extra outside space for al fresco wining and dining.
On the market for €4,750,000, interested buyers should get in touch as soon as possible as the 24/7 concierge and fitness room make it an even more attractive proposition.
A Room with a View in La Rousse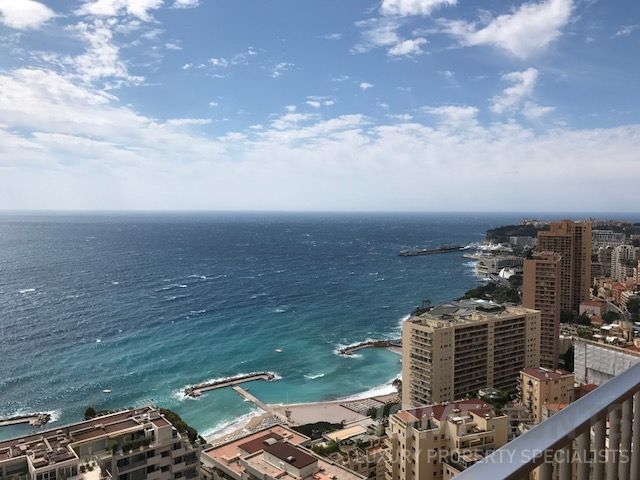 The sought-after districts of La Rousse and Saint Roman are by Monte Carlo's tennis and country club and neighbouring Roquebrune-Cap-Martin. For buyers seeking extraordinary views, this cosy one-bedroom apartment (HH-12380553) should be a good match with a position in the heights of the building and a balcony overlooking the Mediterranean coastline. Contemporary interiors, air conditioning and the option to purchase a parking space (at an additional cost) mean this €3,790,000 property won't be on the market for long.
Views of the Royal Palace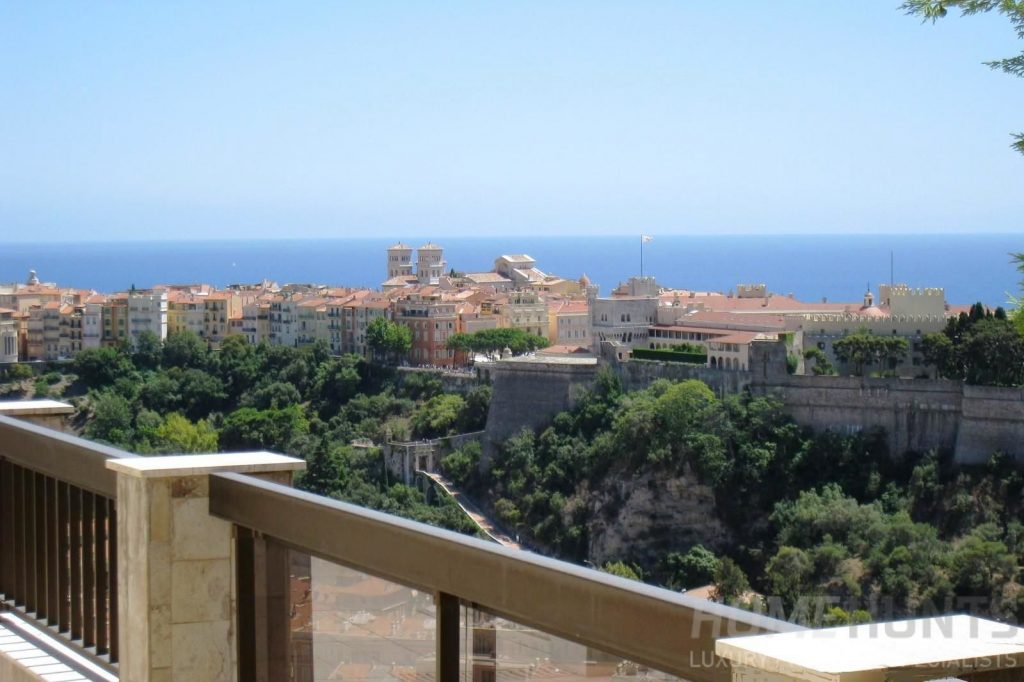 Situated in a sought-after residence with 24 hour concierge, this large and airy apartment has stunning views of the old town of Monaco and the Palace, as well as the port and the coastline beyond. This is a prestigious apartment with two parking spaces and a huge balcony. Contact us for more details and the price of this or any other Monaco property
You can search for more Monaco properties at www.home-hunts.com. However, if you would like to learn about off-market opportunities (many apartments in Monaco are never listed online and are only sold off market) then speak directly to a Home Hunts' consultant on +33 (0)970 44 66 43