Valbonne is hot property right now – which one of these luxury properties would you choose?
The locals in Valbonne will tell you that this special town is unlike anywhere else on the Riviera. So much so that it is now one of the most coveted locations on the Côte d'Azur.
If you are looking to create a fulfilling Provençal lifestyle then explore Valbonne, because its bustling centre, high-quality properties and convenient location make it an excellent option for holiday home investors and families looking to relocate.
At just 20 minutes from Cannes and half-an-hour to the closet ski resort, weekends can be varied and fun-packed all year round.
Red and ochre townhouse facades, sunny café terraces and lively market stalls – daily life in Valbonne is both beautiful and lively. There are also foodie, arts and music events all summer that attract an international crowd.
If you're looking to buy property in Valbonne, here are four of Home Hunts luxury properties on the market to consider.
View a dream home near the village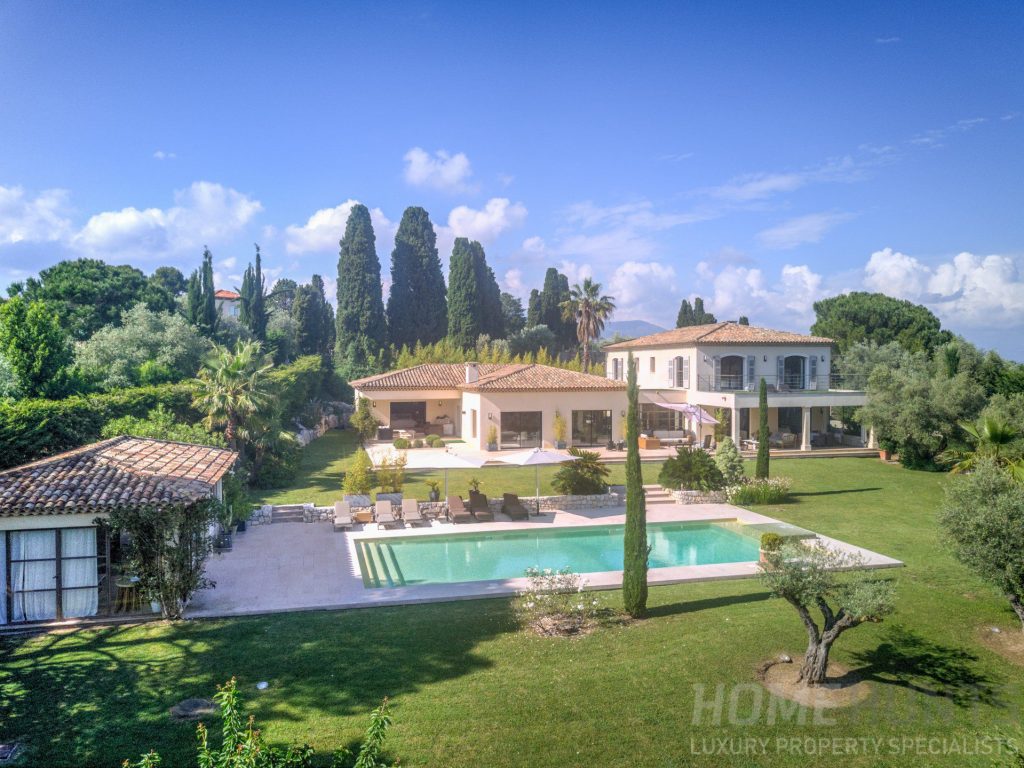 Properties near the village of Valbonne are the most in demand, so this stunning eight-bedroom house(HH-12411406), just minutes away, is not expected to be on the market for long. Priced at €4,950,000, the dappled salt swimming pool is more like a lake and the extensive mature, landscaped gardens are perfect for family fun and entertaining. There is even a bowling green for some gentle competition with friends on warm sunny days.
Inside neutral tones, large volumes and stylish furniture create a zen ambiance throughout. Highlights include a whirlpool, spacious terraces, Jacuzzi and a splendid view over the hills.
Explore this five-star Florentine home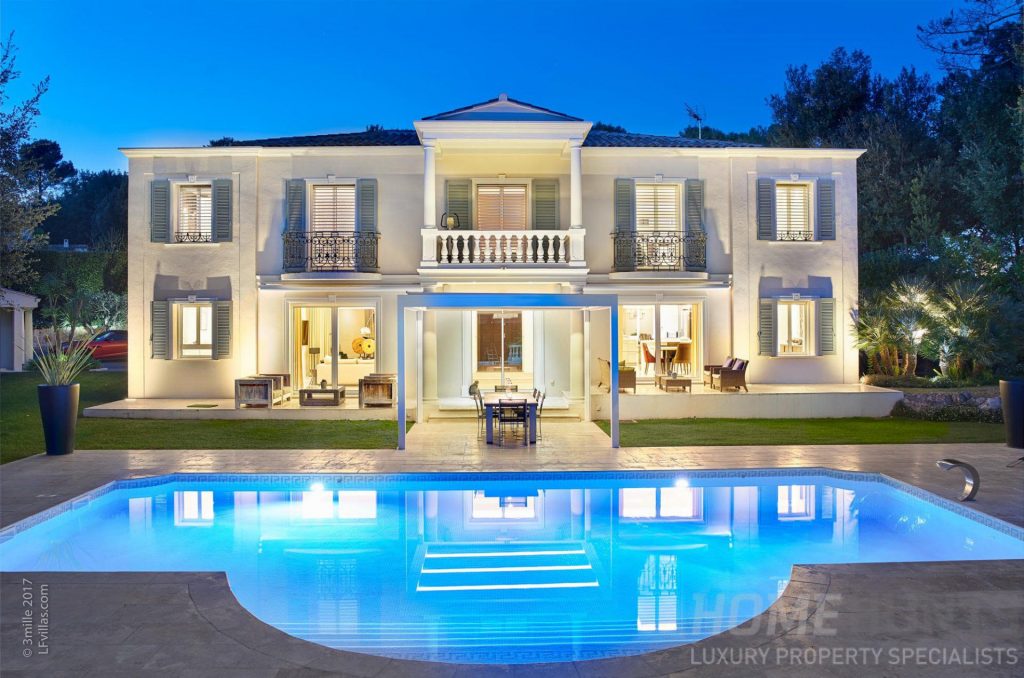 A breath-takingFlorentine villa(HH-12329016) in the heart of a prestigious area in walking distance to all amenities – what more could you need in Valbonne? If you look for symmetry in your properties, then this building with its perfect alignment from house to outdoor terrace to heated swimming pool should be top of your house-hunting list.
Set in Mediterranean-style grounds and with an impressive teardrop driveway and sumptuous interiors, this – €3,200,000 property will not be on the market for long.
Snap up a modern luxury villa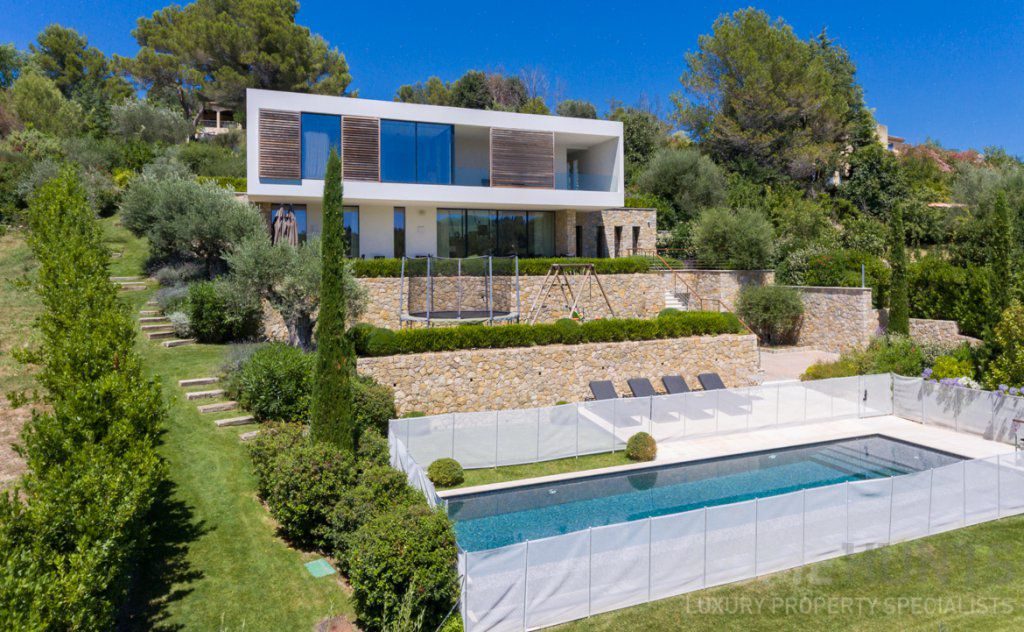 This sophisticated, sleek contemporary villa(HH-12069781) set close to the village would be an exceptional base from which to explore this beautiful area. The clean lines, floor-to-ceiling windows and open views really make this an extraordinary property that would make a good match for busy family life.
From the terraced lawns to the sparkling, secure heated swimming pool and the games room, this is a place where modern luxurious living has been prioritised. For those wishing to work out at home there is also a gym. The property has been valued at €2,500,000.
Buy an exceptional bastide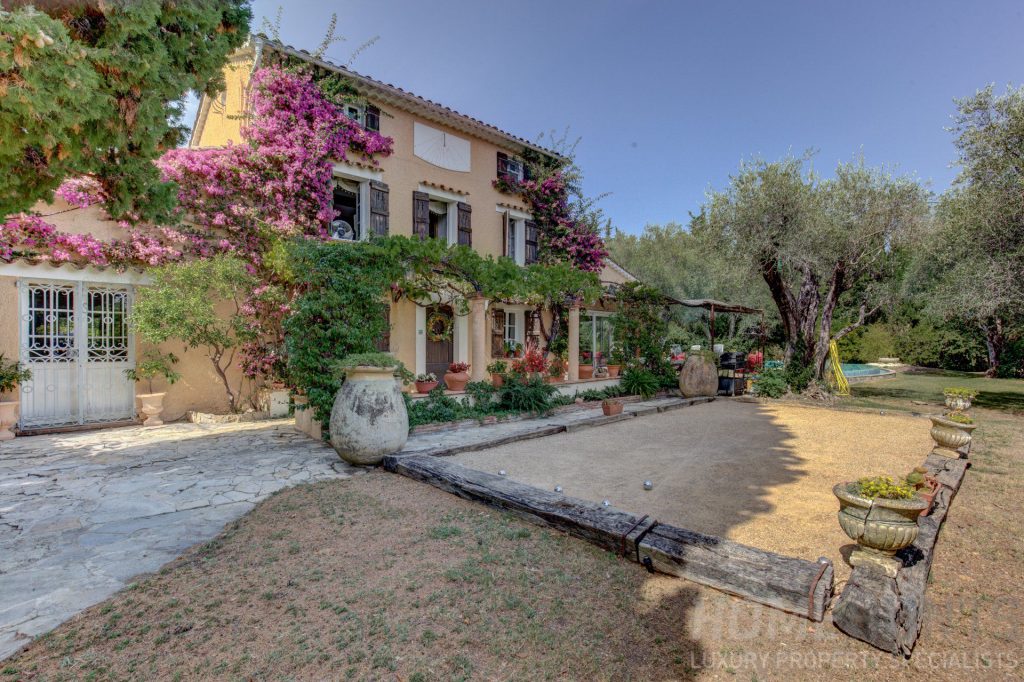 A charming bastide that is over 150 years old(HH-11927173), this exquisite property should come with a "coup de coeur" (love at first sight) warning. Every single aspect of this home has been expertly styled. With period features and careful design it looks and feels exactly how you would imagine a quintessential Provençal residence.
While it's just a five-minute drive from Valbonne, this is a home you might never want to leave. Mature gardens with olive trees, several terraces and a large spacious pool makes this a must-see property at €995,000.
If you want to buy a property in Valbonne, you can view more homes for sale here at www.home-hunts.com, but to speak to a Home Hunts property specialist about your personal house-hunting requirements, call +33 (0)970 44 66 43.