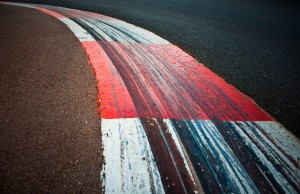 From the 23 to 26 May 2013, the legendary Monaco Grand Prix is being held on Monte Carlo's winding streets, with Sunday 26 May bringing the race that everyone has been waiting for. Set against the backdrop of breathtaking mountains and stunning sea views, the Monaco Grand Prix is renowned for its exclusive parties, thrilling atmosphere, beautiful people and, with averages speeds of 160kph, fast and furious competition.
Nelson Piquet described the circuit as "riding a bicycle around your living room" – and, from the tight Sainte Dévote corner near the start, to the hairpins in the middle, and the incredible angles of La Rascasse before the final corner, this 3.34km track is so challenging that just a small error could mean disaster.
There will be six drivers racing on Sunday who have previously won the Monaco Grand Prix: Vettel, Webber, Button, Alonso, Raikkonen and Hamilton. Last year Mark Webber won his second Monaco Grand Prix in three years, but after a difficult season so far in 2013, he will be hoping to conjure up some Monaco magic and get back on track. Hamilton will also be trying desperately to have a good race after experiencing problems two weeks ago in Barcelona.
For many of the drivers the Monaco Grand Prix is like no other because they are competing against each other in a country where they are neighbours. "A lot of us live here, so it's a very special race," said Jenson Button. But while Button believes that all grand prix race tracks are "pretty special in their own right", for Lewis Hamilton, Monaco is his favourite.
"It's incredible to run around your favourite circuit every day; I go through the tunnel and I just cannot believe I am here," he said. Hamilton is believed to have moved to Monaco in pursuit of a livelier lifestyle, and with its chic bars, gastronomic restaurants, stunning weather, beautiful surroundings and tax benefits, it is no wonder that he and so many of the other drivers are keen to make the Principality their home.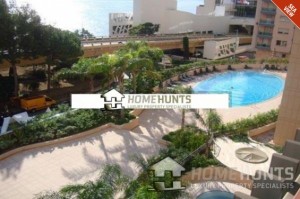 Home Hunts has many Monaco-based properties in its portfolio that cover a broad price range. At the top of the market is this €40-million, three-bedroom apartment (HH-4871982) in the sought after Carré d'Or, which is close to the Place du Casino. The renovated property has marble floors, a fully-equipped gym and an exceptional swimming pool. With a garden, outstanding concierge service and four parking spaces, this is luxury living, Monaco style.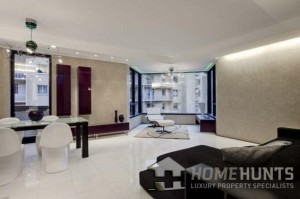 Located in the heart of Monte Carlo, this €7.5 million apartment (HH-4551826) has everything on its doorstep. Inside, the master bedroom features a dressing room and bathroom, and two further bedrooms also have en-suites. With parking, reversible air conditioning and even a cellar to store a fine wine collection, this is a property that will not be on the market for long.
Visit the Home Hunts website for more information (www.home-hunts.com) or call the team directly on: +33 (0)970 44 66 43