Despite Brexit uncertainty and a weak pound, the British are still buying property in France
In the first half of 2017, record volumes of property sales were made in France. According to Notaires de France, in May 2017 there were 907,000 transactions made during the previous 12 months from May 2016, beating the record from May 2006 of 837,000
The report explains that while there's no shortage of properties for sale, properties are being sold quicker, which is driving up prices, with low interest rates helping to stimulate demand.
But with Sterling going through an eight-year low, are the British still buying in France?
A recent article in The Times, featuring Home Hunts, says that despite the challenging currency conditions, British buyers are simply "looking at where they can get more château (or chalet) for their pound, rather than abandoning plans to buy in France".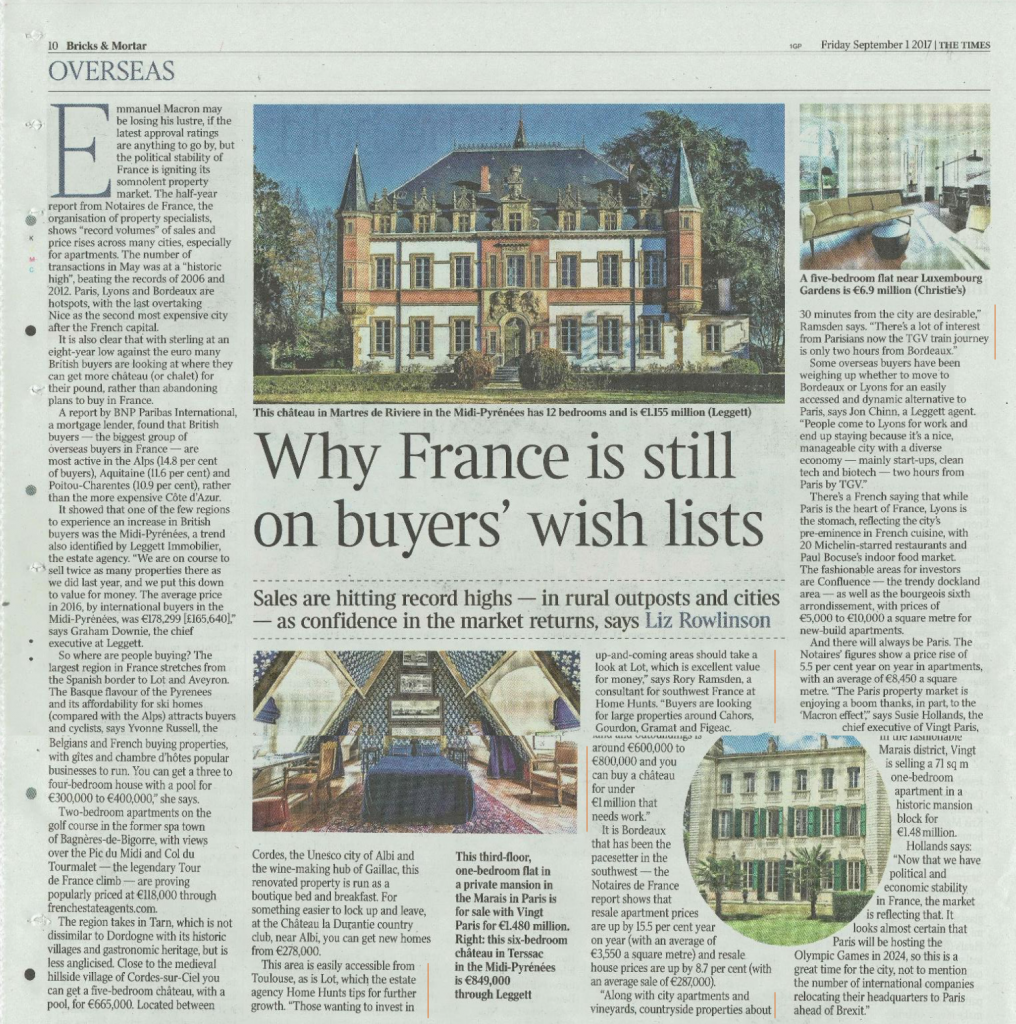 The article refers to a report by mortgage lender BNP Paribas International, which found that the areas seeing the most sales from British buyers are the Alps (14.8%), Aquitaine (11.6%) and Poitou-Charentes (10.9%), rather than the more expensive and coveted Côte d'Azur.
Where house prices have risen and dropped in France
Generally, prices have risen in towns and cities all over France, particularly in Nancy, Strasbourg, Marseille, Lille and Tours.
Prices have increased significantly in Lyon and Bordeaux, which has now overtaken Nice as the most expensive city after Paris. With resale apartment prices up 15.5% and house prices up by 8.7%, Bordeaux's property market is seeing exceptional growth.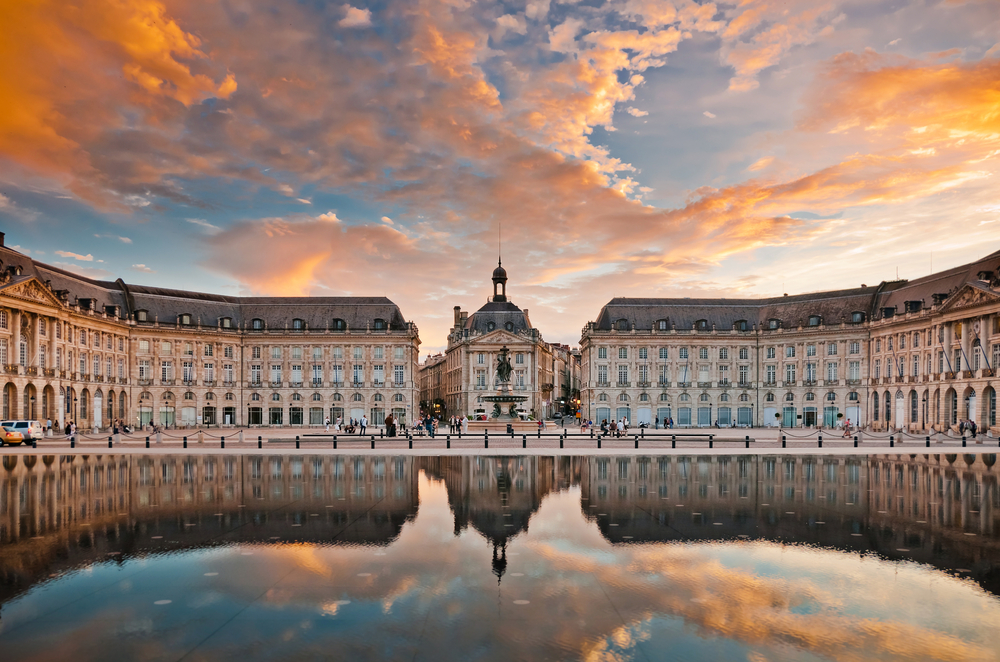 "Along with city apartments and vineyards, countryside properties about 30 minutes from the city are desirable," Rory Ramsden, Home Hunts' South West consultant told The Times. "There's a lot of interest from Parisians now the TGV train journey is only two hours from Bordeaux."
Buyers still hoping for a bargain should look in cities such as Toulouse, Montpellier, Avignon and Annecy where prices have dropped.
British buyers increase in Midi-Pyrénées
"One of the few regions to experience an increase in British buyers is the Midi-Pyrénées. The Basque part of the Pyrénées is attractive as it's more affordable than the Alps and properties that can bring in additional revenue streams, such as gites and B&Bs, are proving popular.
The Tarn – which is home to medieval villages, historic sites and rolling countryside, and much like the Dordogne, but with a slightly warmer climate – is seeing more interest from British buyers. But while there are some British expats living there, it is less touristic and anglicised than its more popular "Dordogneshire" neighbour.
One advantage of living in the Tarn is the proximity to Toulouse's international airport, which the Lot department also benefits from. Home Hunts says that this department is one to watch.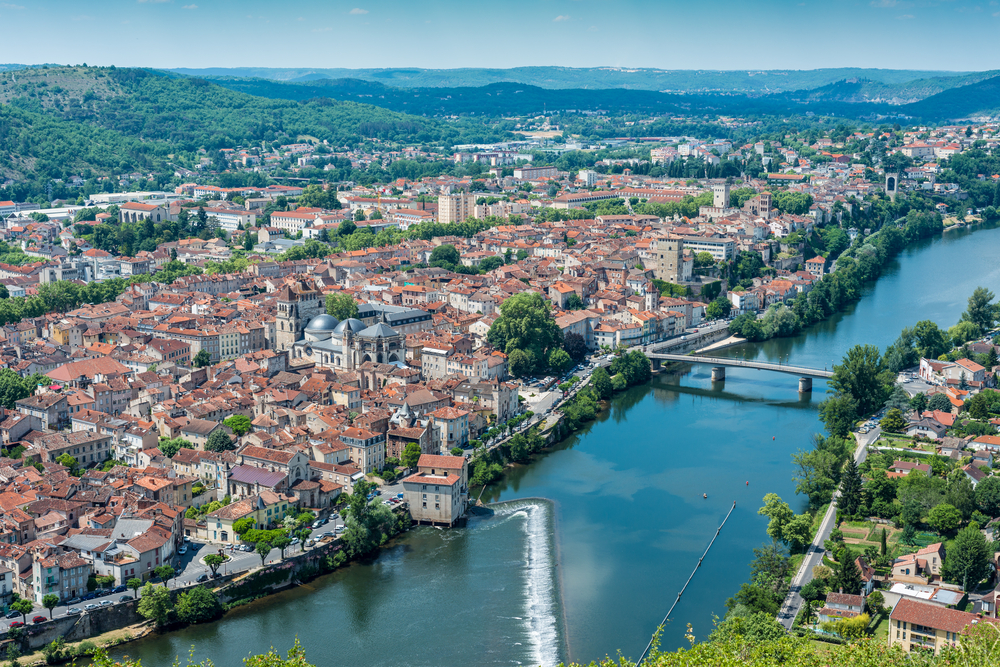 "Those wanting to invest in up-and-coming areas should consider the Lot, which is excellent value for money," says Rory. "Buyers are looking for large properties around Cahors, Gourdon, Gramat and Figeac. Here you can buy a château, which needs work, for under €1 million."
Paris property market booming
With Notaires de France confirming that apartment price rises in Paris are up 5.5%, and that the City of Light – along with Bordeaux and Lyon – is setting the pace for the entire country. House prices in Greater Paris are also up by 2.4%.
With the French economy and political landscape stabilised, Paris hosting the Olympic Games in 2024 and Brexit on the horizon, Paris is currently an excellent option for buyers looking to invest in prime property in France.
If you are looking to buy property in France, you can search Home Hunts' online portfolio here at www.home-hunts.com, but to speak to a consultant about property hotspots in France and your specific property needs, call +33 (0)970 44 66 43