How buyers of French Property could benefit under President Emmanuel Macron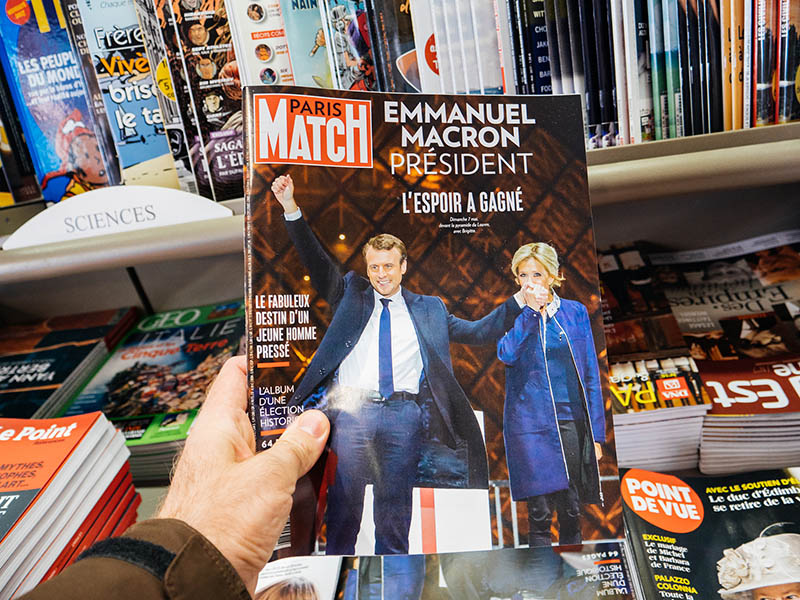 Simplifying legislation and reducing taxes – these are just two ways that Macron's political programme is looking to support the French property market.
On 14 May 2017 Emmanuel Macron became President of France and, at 39 years old, is the youngest to take power since Napoleon III in 1848. With a liberal, business-friendly and pro-Europe stance, Macron beat Le Pen to the post by winning over 66% of the vote. Having vowed to bridge France's left-right political divide, by supporting Macron the French people preferred to take a chance on solidarity, rather than following the right-wing, populist wave sweeping across the Western word.
With the UK preparing to leave the EU and the USA embroiled in daily controversy following the surprise election of Donald Trump, in France a wind of change and optimism is flowing through the country – one which is likely to stimulate the country's already-flourishing property market.
"Macron's government is not looking to revolutionise the market, but they have some great plans to support it by reducing taxes and simplifying some of the processes," says Tim Swannie, Director of Home Hunts.
French property sales at historic highs
As shown by a Notaires de France review of the last year to February 2017, there have been 867,000 property sales in the last twelve months – an increase of 7.7%. To demonstrate just how healthy that is for the French property market, at the height of the housing boom in 2006, just before the financial crisis, there were 837,000 sales. Two years ago, in February 2015, property sales for the previous twelve months stood at just 691,000.
Economically speaking, low interest rates, favourable mortgage deals and attractive currency pairings have been behind the French property market's comeback – in every other sense the country's coveted culture, climate, gastronomy, lifestyle and sandy shores can take the credit – but some mortgage specialists believe the market will change again over the next twelve months.
Financial and foreign exchange perspectives
"Official rates are basically the same as they were a year ago but there are signs that banks are starting to charge clients with less-than-perfect financial profiles a premium," explains Tim Yates, an independent financial adviser with Spectrum IFA. "Clearly, over the medium-term, rates are only going to go one way – up."
For currency expert Adam Bobroff, Director of The Foremost Currency Group, Macron's victory has, in many ways, steadied the ship. "With nationalism seemingly becoming the 'ideology du jour' it would have been easy to see how Marine Le Pen could have capitalised on that wave," he says. "Whilst the euro regained some ground post-election, there is still further scope for the single currency to strengthen now that the Le Pen political risk has abated."
While the euro looks set to strengthen, right now, from a currency perspective, Bobroff says it is a "fantastic time to consider buying property in France". It is particularly attractive to Americans and the British, he says, with France around 6% cheaper for US buyers than this time last year and British buyers still a force due to the GBP/EUR exchange rate.
"A €1,000,000 property is currently £70,000 cheaper than seven months ago," he adds. "Even those that may not be at purchase stage have the ability to fix a rate of exchange with us and retain some peace of mind while they continue their search."
Fiscal reforms focused on growth
In terms of how Macron might impact the market, the overall vision for his fiscal reforms are focused on bringing growth to the economy. However, while he has stated before that he will abolish the wealth tax, he may well decide to retain it for property (currently main residences have a 30% tax relief).
While also unlikely to reduce the capital gains tax, Swannie says that Macron is committed to streamlining France's fiscal framework and reducing some of the taxes for property owners.
"These include the exemption of the annual 'taxe d'habitation' for around 80% of households – which will be dependent on family size and salary – and the simplification of rental contracts," says Swannie. "In the long-run, though, the self-employed should find securing mortgages less difficult and high-earners and entrepreneurs will be more likely to return to France if they are going to be taxed less on their assets."
With rates still low, prices starting to rise and a new government keen to support Europe and business in France, the growth of France's property market looks set to stay.
"2017 has started very strongly for us and we expect the market to continue to head in that direction," says Swannie. "There should be an increase in the number of sales and a small increase in prices in most areas, so we're encouraging buyers to take advantage of these market conditions now, ahead of the expected rise in both house prices and interest rates."