Four of the most extraordinarily luxurious waterfront homes in France
Waterfront homes in France come at a premium, but they also grant a lifestyle that is not possible anywhere else. Luxury homes that come with private moorings open up many boating and fishing opportunities. Water sports can easily be woven into everyday life – perhaps a swim before work, regular water-skiing and family beach days as often as you choose.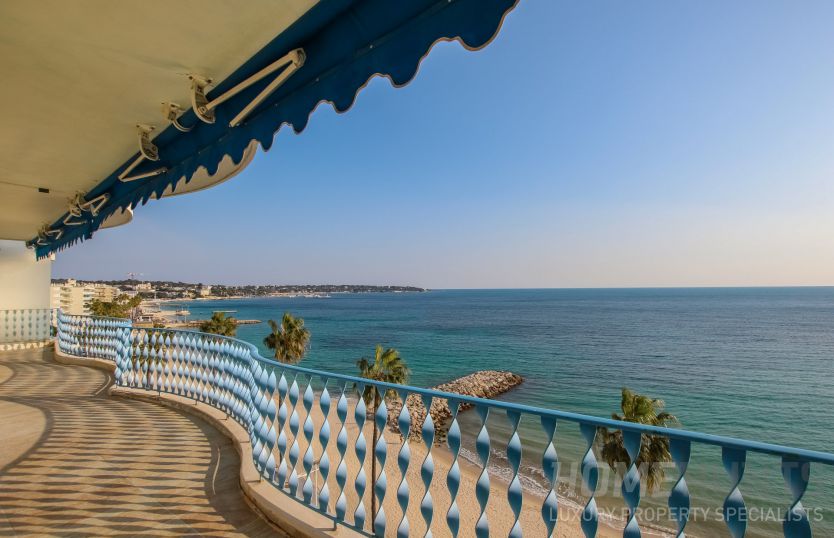 Many waterfront properties in France, due to clever positioning, can provide private beach access, and most will have been constructed to provide as much connection to the water as possible. Renowned for its healing and calming effects, waterside living is one of the most beneficial moves you can make for your health and wellbeing.
Home Hunts has an ever-changing portfolio of waterfront homes in France and Spain because the market can move quickly. Here we have handpicked four of our most eye-catching waterfront properties for sale in France. However, if you can't find exactly what you're looking for then get in touch with the Home Hunts team because there are plenty of off-market waterfront homes for sale that will never make it online and you don't want to miss that "coup de coeur".
Buy an architectural monument in Theoule-sur-Mer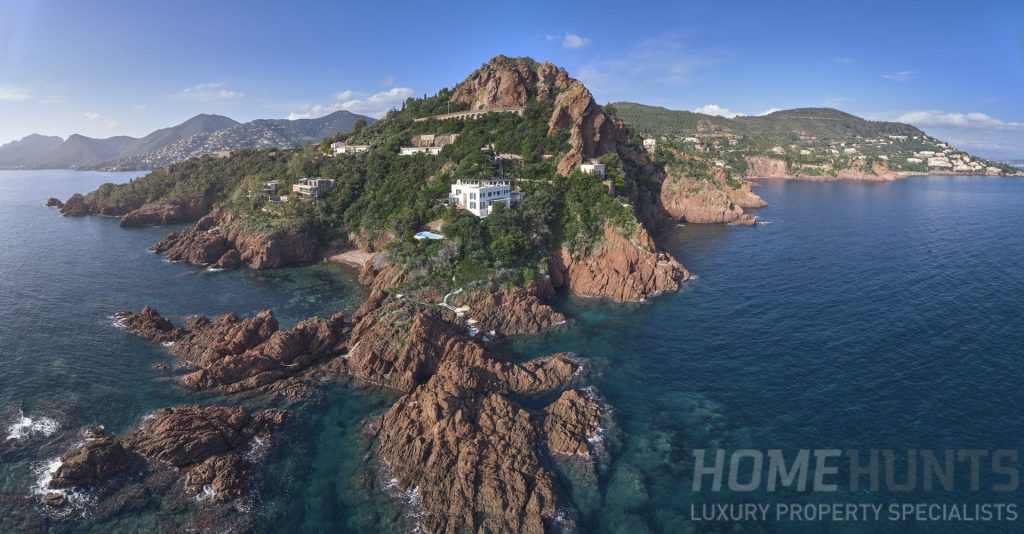 Built into the rocky peninsula known as the "Pointe de l'Esquillon" above Theoule-sur-Mer, this breathtakingly unique property was built by modernist American architect Barry Dierks in 1925. It was described as "impossibly beautiful" by Noël Coward. Dierks designed more than 100 properties in the area for the rich and famous, including Louis II, the Prince of Monaco and American actress Maxine Elliott.
An extraordinary six-bedroom property (HH-14504692), one of the most striking features is the stunning infinity pool which provides that instant connection with the sea. The terrace is unlike any other – spacious, south facing and beautifully designed, it provides all-immersing panoramic sea views. Inside the spaces are bright and neutral, and include a caretaker's apartment. Offering private beach access to a stunning little cove, this is a property that can't be matched by any other, and because it is a Barry Kierks property it is protected by the state as an architectural monument. Price is on application.
Live on La Corniche d'Or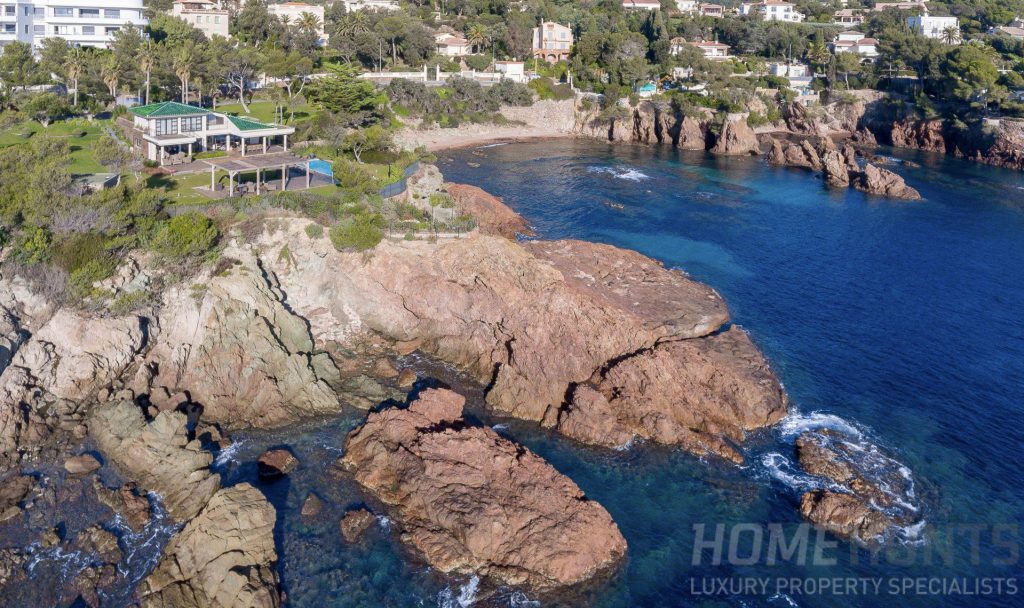 On La Corniche d'Or, between Cannes and Saint-Tropez, this striking contemporary villa (HH-11070452) offers flat landscaped gardens, despite being built on wild uneven coastline, as well as private beach access. A central covered terrace means that even in the heat of the summer al fresco dining and entertaining can be enjoyed whilst both surrounded by sea and sheltered from the sun. The generous use of glass in the property floods natural light into spacious interiors. With four magnificent bedrooms, a heated pool and a guest apartment this waterfront residence must be seen to be believed. It is on the market for €9,700,000.
A sweet spot on the shores of Lake Geneva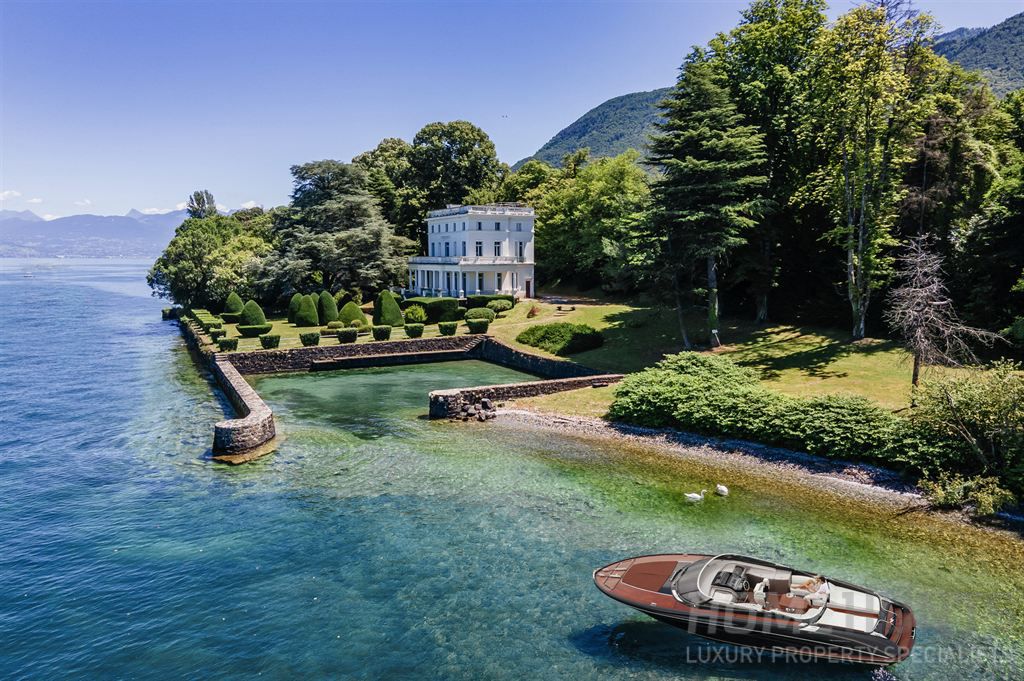 An elegant neo-classical property on Lake Geneva, it's difficult to imagine a sweeter spot along these shores. Shrouded in privacy by towering mature trees on two sides and the lake on the other, it is set in a quiet and secluded position yet just a stone's throw away from Evian les Bains and all the amenities you could need. Set in a pretty plot of around 1.5 hectares, its semi-buried basement offers development potential. With a shoreline of 350m, a private beach and exclusive port that can accommodate several boats this €4,700,000 residence is a dream waterfront home(HH-13590340) with a highly coveted address.
Coveted coastline on the Cap d'Antibes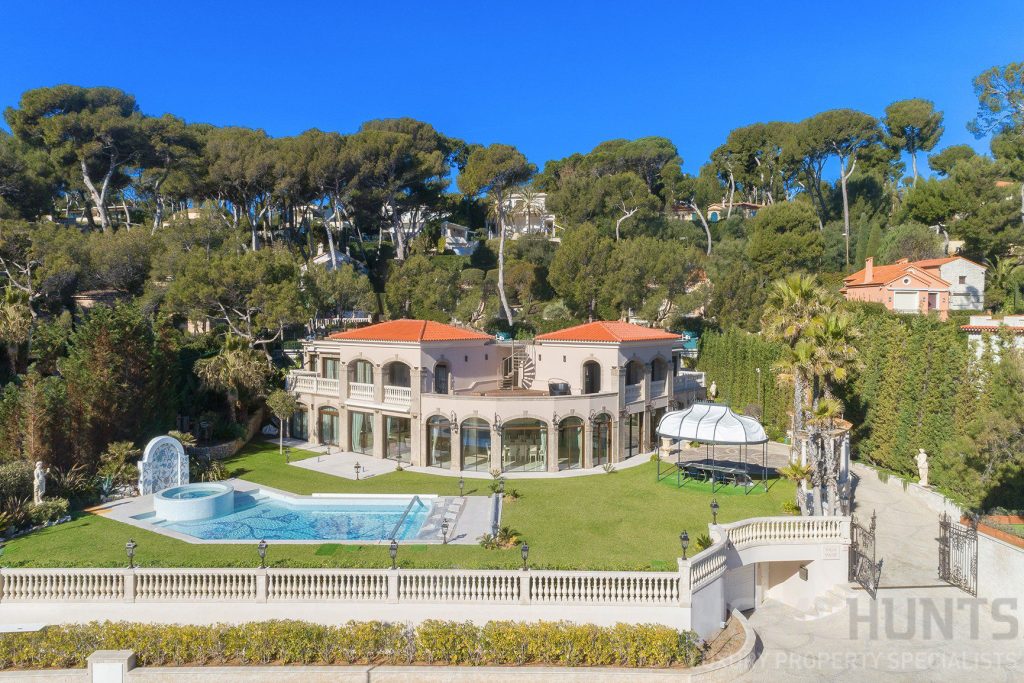 Providing panoramic sea views from Cap d'Antibes and some magnificent exterior spaces from which to benefit from the Côte d'Azur's sunshine and sea air, this exceptional eight-bedroom waterfront property (HH-12787946) oozes luxury from every corner. From the grand interiors to the spa (with sauna and steam room), home cinema and gym, this is a property that you will never want to leave. Currently on the market for €26,900,000.
To search for more waterfront homes in France visit Home Hunts' online collection, but to speak to a consultant about your specific buying criteria call +33 (0)970 44 66 43 or email info@home-hunts.com. To keep up to date with our news and latest properties, keep an eye on this page or follow us on Instagram and Facebook