Britons still top the numbers of foreign buyers in France, despite the shadow over the UK leaving the EU on 29 March 2019, says a Property Newsroom article, based on new research by BNP Paribas.
The study also shows that sales to British buyers already in France increased by 17.2% last year.
There has never been a better time to buy in France
"It doesn't surprise me at all that there was an increase in buyers last year from Brits already resident in France," says Tim Swannie, Director of Home Hunts. "There has never been a better time to buy, prices are very interesting and are starting to increase in more areas, plus the banks are offering some good interest rates for mortgages. They are buying now before prices increase too much."
The BNP Paribas figures show that while Britons are buying properties, there is a drop in second home sales, indicating that more British buyers are looking at moving their family permanently over to France.
Brits relocating to France for work
"We see a lot of clients looking for properties which can also provide an income," says Tim. "Typically this would be a B&B or gite business, or perhaps a property with outbuildings, where the owners can hold weddings or parties, yoga retreats, etc."
Tim explains that Home Hunts also works with clients who want to relocate here for work. "The majority of relocating families are looking to settle in Paris, the French Alps, and areas close to Geneva and the Riviera, as well as some more rural areas such as Provence and Occitanie" he says. "Apart from those people buying a property to provide income, we get requests from those moving with their job, they generally want apartments or villas in residential areas within easy commuting distance of their place of work."
According to Property Newsroom's article, non-resident British nationals are investing primarily the Rhône-Alpes, Aquitaine and the Limousin region.
Three of the best family homes for sale in France
If you are looking to relocate to France with your family, here are some hand-picked suggestions for your property search list.
Alps: Evian-les-Bains
A three-bedroom family home bordering the greens of the luxury International of golf course in Evian-les-Bains, this property is in a highly sought-after position. Just one hour from Geneva and under an hour from Les Gets and Morzine ski resorts, living here would allow you to make the most of the lake and the mountains during the summer, for water sports, cycling and hiking, and the Alps in winter for skiing, sledging and snowboarding.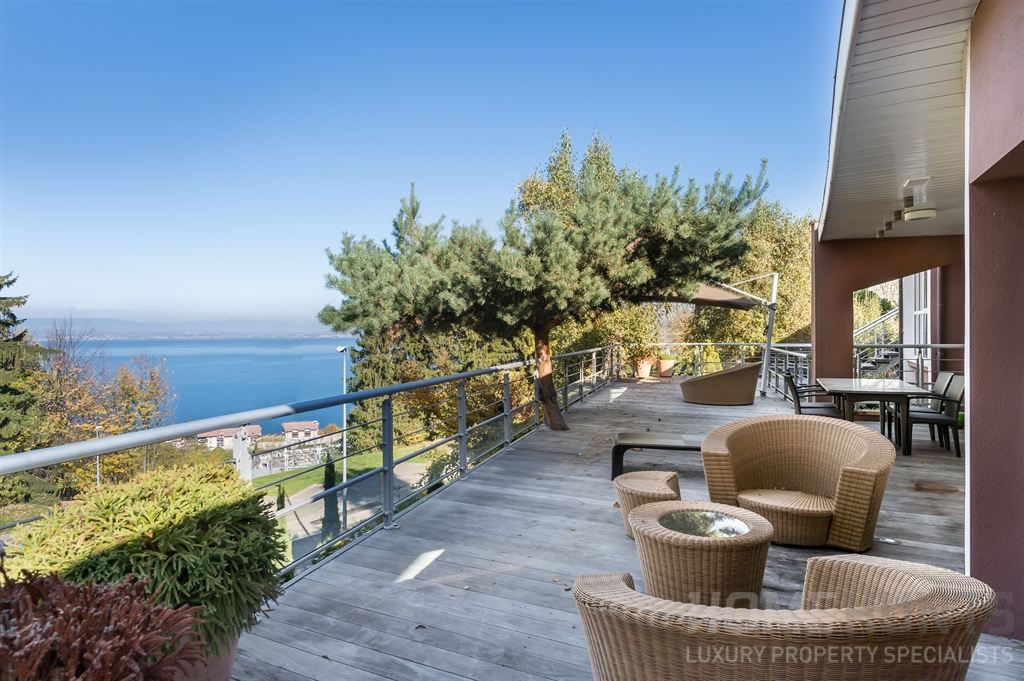 A stunning architect-designed property(HH-12133962) overlooking the lake, this property is much more than a prestigious address. The bright and airy rooms, landscaped garden, luxury sauna, Jacuzzi and indoor swimming pool make this an irresistible luxury family home, especially at €995,000.
French Riviera: Mougins
The Medieval town of Mougins is one of the most coveted locations to live on the French Riviera. It is 15 minutes from Cannes, has a well-respected international school just ten minutes' walk away, and is only a short drive away from Sophia Antipolis, the Côte d'Azur's Silicon Valley.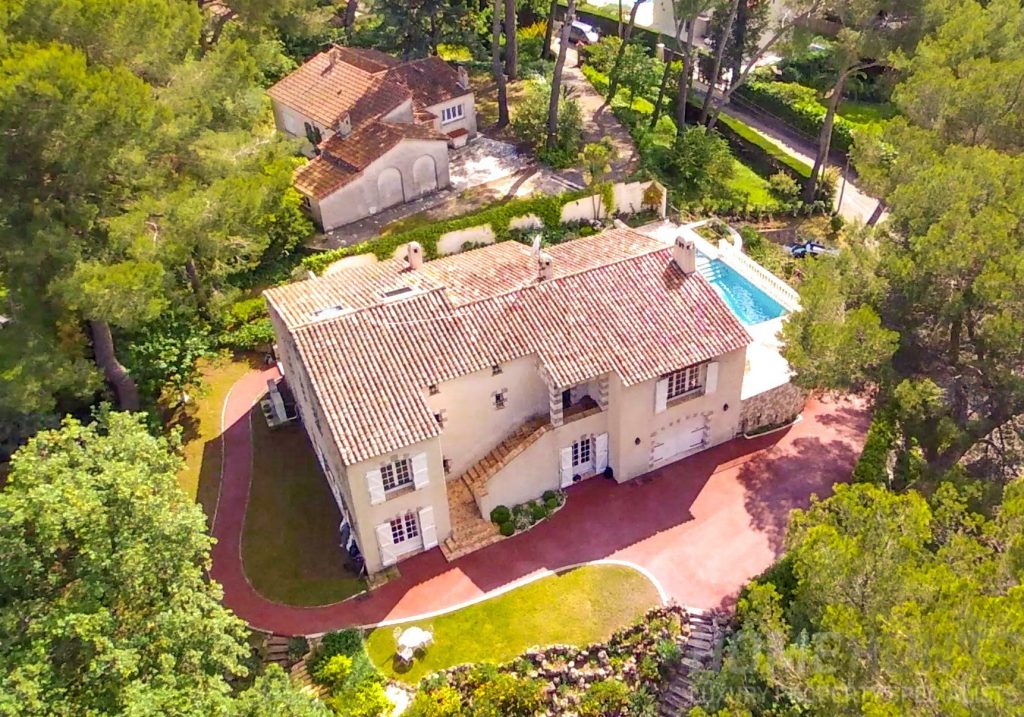 This fantastic five-bedroom villa(HH-12528250) would make an excellent family home. Outside there are luscious lawns and a mature garden, pine trees, roses and Mediterranean plants, along with a large swimming pool that also has a shallow children's area (which is quite rare for private swimming pools).
There is also the possibility of creating an independent apartment out of the ground floor, which could bring in an additional rental stream. This property is on the market for €1,590,000.
Gascony: La Romieu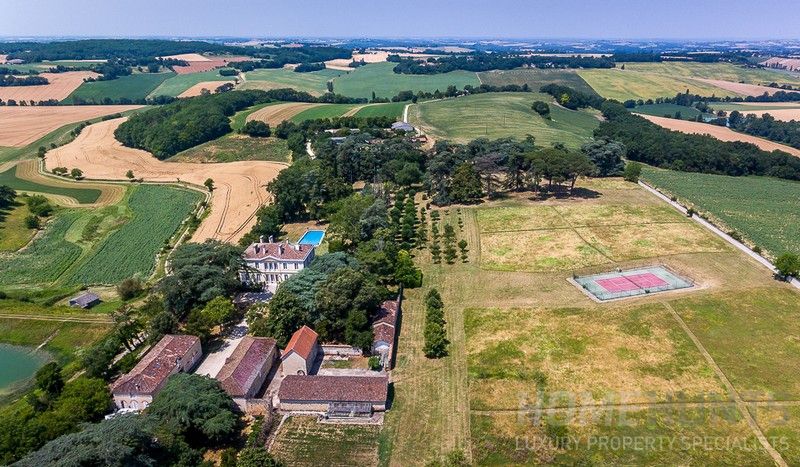 This splendid 8-bedroom property(HH-11929158) in La Romieu, in Gers, was built in 1815 and it oozes French charm and style inside and out. Around 1.5 hours from Toulouse Airport, 1hr 45 minutes from Bordeaux Airport and 35 minutes from Agen (which has a TGV connection and airport for private planes), it's easily accessible, making it a good B&B and rental prospect, especially as there is a three-bedroom cottage on site.
Overall, the property is set in six hectares of grounds and features an impressively grand entrance: a 760-metre private road lined with ancient cedar trees.
One of the most admired estates in the area, it also includes a chapel, outbuildings, tennis court and a grand heated swimming pool in the middle of manicured lawn. Valued at €3,250,000, it won't be on the market for long.
If you are interested to learn more about luxury family properties for sale in France, visit www.home-hunts.com, but to find out more about these properties, set up a viewing or discuss your personal property-buying criteria with a Home Hunts consultant, call +33 (0)970 44 66 43