With tourism rising in France why not invest in a gite property that can offer an additional revenue stream?  
On World Tourism Day in September 2017, Jean-Yves Le Drian, Minister for Europe and Foreign Affairs, announced that by the end of 2017 around 88-89 million tourists will have visited France. Up 5-6% on 2016's figures, it is clear that France's tourism industry is back on track.
The number of tourists visiting Paris has also increased and should be 34 million by the end of the year compared with 30 million in 2016. Provence is also expected to see a substantial rise in the number of tourists it has welcomed over the last 12 months.
With the property market gaining more and more traction, property prices in some areas, such as Bordeaux, have risen significantly. Some areas are still experiencing price drops, such as Montpellier and Toulouse, where others have stabilised with price rises expected in the future.
"The status of the French property market combined with the growing tourism industry means it is a good time to invest in a gite property," says Tim Swannie, Director of Home Hunts. "With the right approach and good marketing, prime properties can bring in a decent additional revenue stream and many achieve a year-round rental yield.
For those looking to buy a gite property in France, here are three luxury properties for sale.
Prime pick in Aix-en-Provence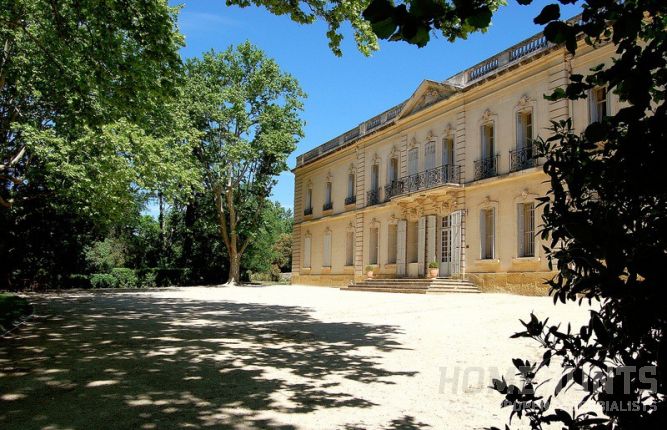 This stunning 18th century château (HH-10023913) has 18 bedrooms overall and was built in 1704 by the Marquis de Bezieux. It offers 12 bedrooms on the first floor, as well as two apartments and an independent pavilion, which serves as a guest house. An array of outbuildings – such as garages, stables and a dovecote – offer all kinds of complementary business opportunities, such as the development of a sports complex area. Parking accommodates 110 vehicles and there is also a helicopter landing pad.
Surrounded by beautiful Provençal countryside, the grounds include a French garden, a 24-hectare wood and a vast pool area. Buyers interested in this property should organise a viewing as soon as possible.
No place like Pau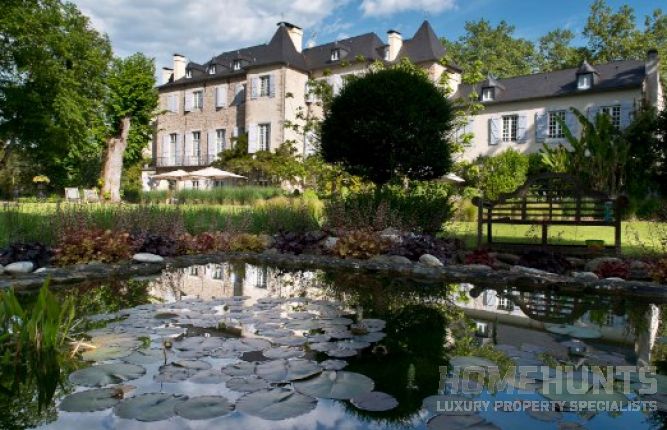 Located about 30km south west of Pau, not far from Oloron-Sainte-Marie, this historic property (HH-11673336) dates back to the 13th century. Offering an idyllic holiday destination due to its architecturally striking features and glorious grounds, it has been renovated by its current owners to offer an enticing selection of facilities.
The property includes guest annexes, eight en-suite bedrooms, a conference room, gym and a large artist's studio. The chateau itself, which is luxuriously finished and furnished, has a total of 11 bedrooms, as well as a home cinema and a billiard room.
This property is in a good location for year-round rentals as guests can enjoy skiing in winter and cycling and hiking in the summer. For those who just want to relax in the impressive grounds there is a newly-installed, heated swimming pool, and views that stretch from the Gave d'Oloron river to the Pyrénées Mountains. This property is on the market for €4,950,000.
Three times lucky in Nimes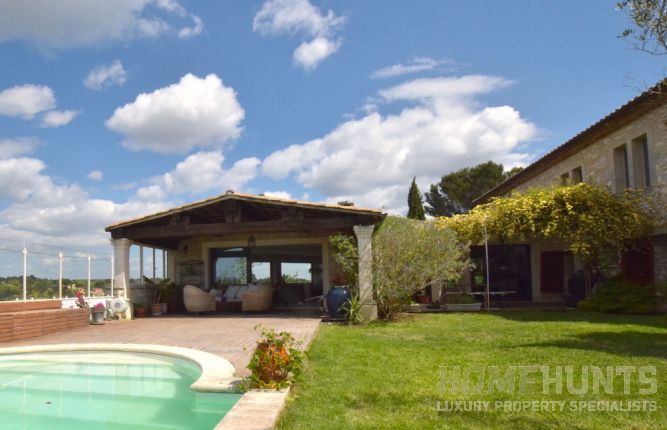 With the iconic Pont du Gard nearby and the ancient Roman arena and popular "Maison Carré" in its centre, Nimes is an ideal location to invest in a gite property. Built in 1978, this attractive family home (HH-10628797) is minutes from the heart of the city and, having been developed to accommodate a growing family, it now offers three independent houses.
The property comprises the original master house, a contemporary style house and an apartment. The main home is built from traditional stone and features a solid-oak-carved ceiling and cherry-wood doors. The contemporary house is open plan and can be independent or connected with the main house, offering greater flexibility. On the lower level the apartment has two bedrooms and a separate entrance.
All guests can enjoy the heated infinity pool, which is surrounded by olive trees and greenery. Priced at €2,290,000, interested buyers should view the property as soon as possible.
If you are looking to buy a gite property in France, check out Home Hunts' online portfolio at www.home-hunts.com. To speak to a consultant personally about your property requirements, call +33 (0)970 44 66 43