Where are the most sought-after locations to own property in Paris? Home Hunts' research reveals all.
Paris is known as the City of Light, not just because it became one of the first European cities to literally adopt street lighting, but also due to its key role during the Age of Enlightenment during the 18th century. The importance of individual freedom and progressive ideas were established during this period and even neoclassicism (movements in classical arts, literature, theatre and architecture) can be traced back to this time.
Today it is the unique and countless cultural offerings and the lure of a fulfilling and sophisticated Parisian lifestyle that make it the most visited city in the world.
"The quality of life with its bars and restaurants, and its exceptional cultural highlights, with museums, exhibitions, cinemas, theatre and opera, are some of the main reasons that people want to live in Paris," says Hervé Levy, Home Hunts' Paris consultant.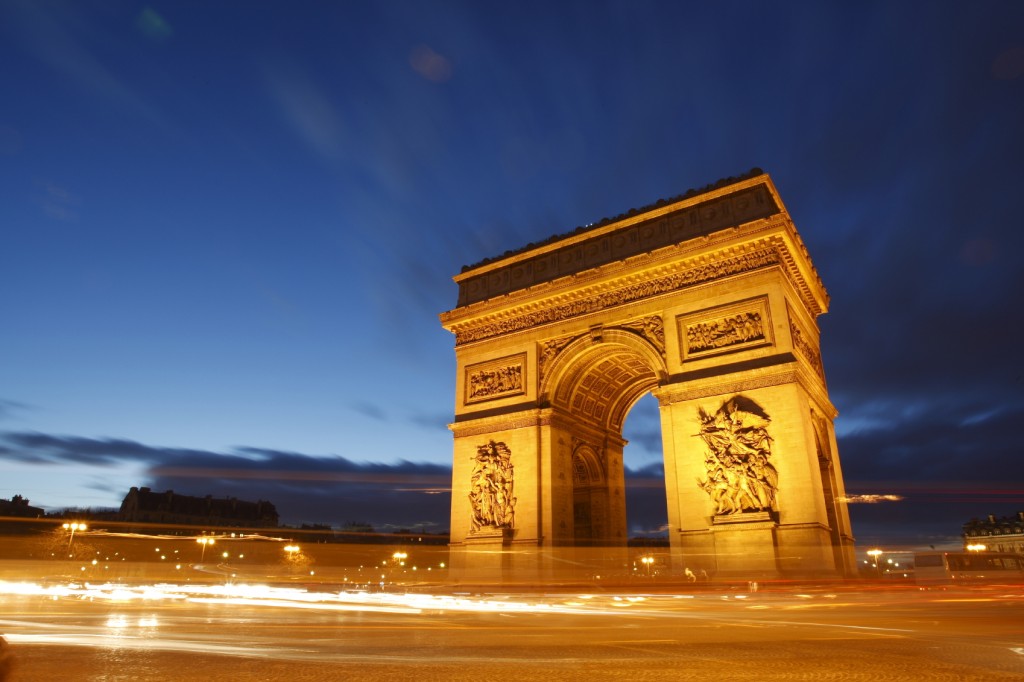 The most coveted corners in Paris
After analysing research and data for 2016, Home Hunts can confirm that the most sought-after location for prime property investment in Paris is the Golden Triangle, in the 8th arrondissement. This upper-class neighbourhood is located between the Avenue des Champs-Élysées, Avenue Montaigne and Avenue George V and is admired for its prime location, chic boutiques, world-famous landmarks and luxury apartments.
Monceau Park by Boulevard de Courcelles, also in the 8th arrondissement, is also highly coveted, especially by families looking for permanent properties in the city. With ancient-Rome-inspired Corinthian columns bordering deep green waters, an ancient merry-go-round and an Egyptian pyramid, this verdant wonderland is something of an oasis in the heart of Paris.
With benches, immaculate lawns and playgrounds, it is a wonderful place to relax and have a picnic, but there are also plenty of joggers and even pony rides for children. "Property in this area makes an excellent short- and long-term investment," says Hervé.
Property in the 6th and 7th arrondissements is also highly sought after, as is the Victor Hugo area in the 16th arrondissement. "These are secure and very pleasant places to live with shops, restaurants and parks nearby," says Hervé.
High demand for Haussmanian property in Paris
Many of Home Hunts' clients looking to buy property in Paris are searching for luxury apartments – usually with two or three bedrooms – in Haussmanian buildings.
"The demand for Haussmanian-type building apartments is actually very high, which makes them difficult to find," explains Hervé. "Many apartments displayed by local agents are actually already sold, making it even more of a challenge, which is why many buyers prefer Home Hunts to handle the search. They then fly to Paris for a viewing as soon as an opportunity arises."
In terms of who is buying primary residences in Paris, Hervé explains that it is mostly buyers who have job opportunities in Paris, probably in La Défense, or for families who appreciate "la vie à la Française" and are keen for their children to be educated in the city.
Home Hunts data also shows that the number of overseas buyers moving permanently to Paris – including Britons – has risen dramatically over the last year. This could partly be due to the potential impact of Brexit, but also because house prices are rising rapidly, so many are choosing to invest sooner rather than later. According to a report by Notaires de France, apartment prices have increased by over 4% in the last year and house prices in greater Paris by 2.3%. It is a rise that is set to continue throughout 2017 and beyond.
Those in the market for a holiday home are often seeking a pied-à-terre in central Paris or the Marias area (4th arrondissement), which can be used for a few days or weeks a year by the family.
"Sharing dinner with friends in Le Marais, people watching from the terrace of a café, attending a concert or taking a walk along the Seine, these enriching, simple pleasures are part of everyday life in Paris," says Hervé. "That's why so many people want to live here."
If you are looking to buy property in Paris, visit www.home-hunts.com to search for luxury homes in your favourite arrondissements, but to speak Hervé or a consultant directly about your specific real estate needs, call +33 (0)970 44 66 43.