If you're looking to invest in a hotel business in France, add these exciting contenders to your search list
As the most visited country in the world, France has a strong tourism industry that supports a thriving network of hotel properties. With many buyers looking to relocate to France – especially British investors ahead of Brexit – hotel properties offer the prime market a feasible way to create new life in a new country.
From a small country hotel in the Dordogne, to a sprawling beach-side hotel in Antibes, if you are looking to buy hotel properties in France, then make sure you review these opportunities below.
Life's a beach in Antibes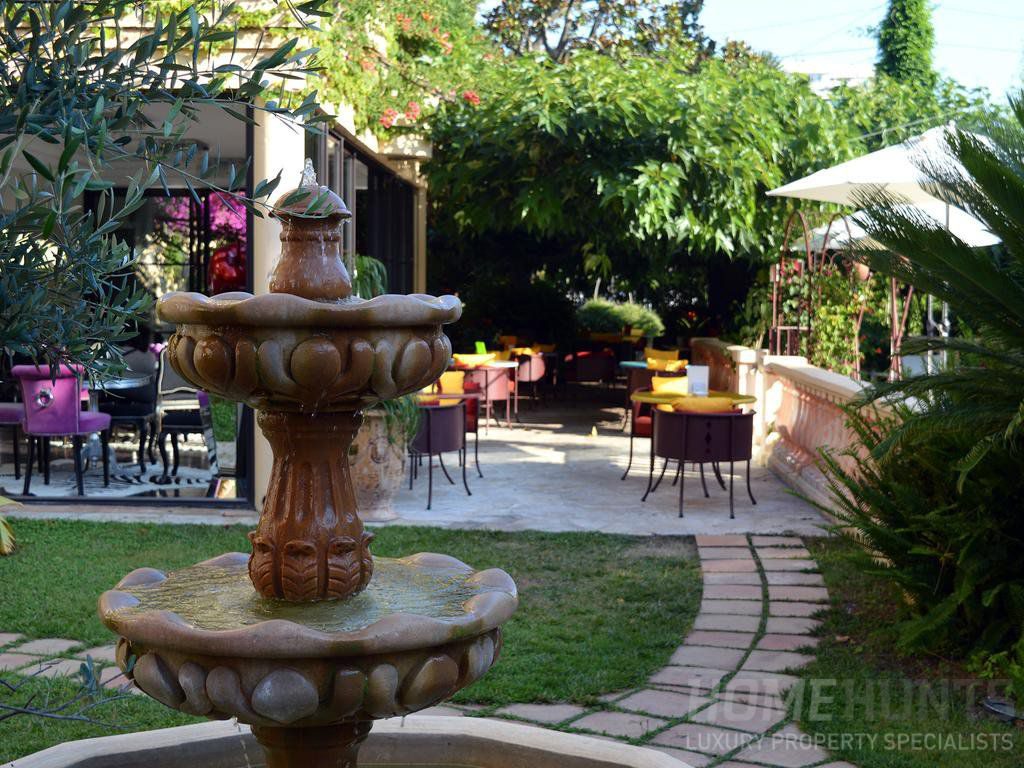 Located in Antibes, this stylish four-star hotel (HH-12480282) is just 200 metres from the beach. Considered by the Home Hunts team to be an exceptional investment opportunity, this stunning luxury hotel has 30 suites and rooms and has a 75% occupation rate.
Four poster wrought-iron beds and chandeliers set the scene inside, and outside there is a lush and leafy park-like garden, as well as a beautifully-designed swimming pool. With turnover at €1 million a year, when the hotel is open from May to September (by choice), this property offers a solid business opportunity at €11,750,000 million, with lots of room for growth.
A luxurious slice of Provence in Lourmarin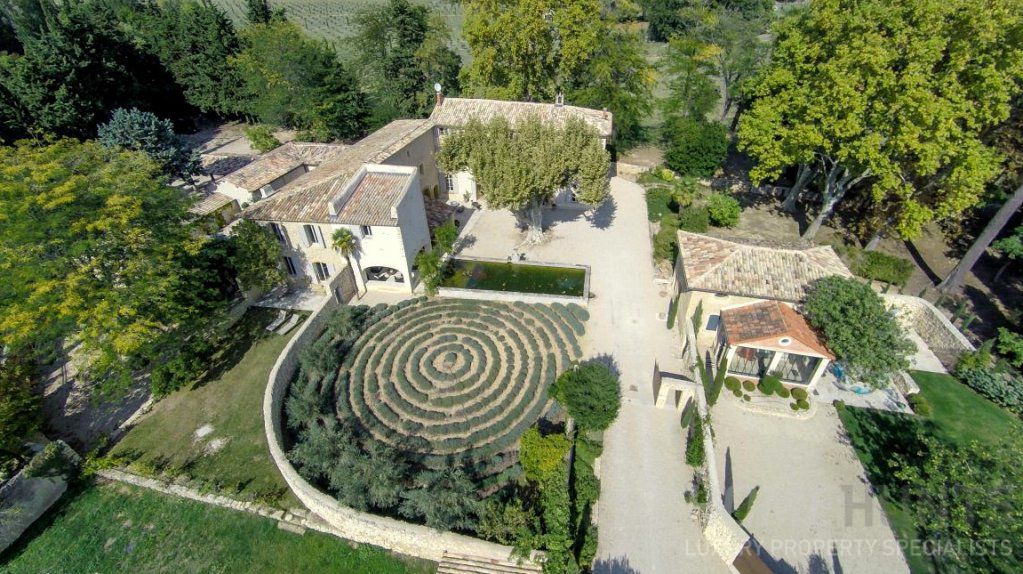 From the garden maze to the exterior chandeliers, the swimming pools, Jacuzzi, hammam and truffle oaks, this splendid 16-bedroom property (HH-12314759) offers guests a luxurious slice of Provence. Not far from the popular village of Lourmarin, which is also surrounded by vineyards and olive groves, this is a property that captures the soul of Provence across all of its 50 acres.
Comprising two linked houses and a caretaker's house, this estate provides a golden opportunity for a successful and sustainable tourism business. It is on the market for €7,500,000.
A four-star new start in Nice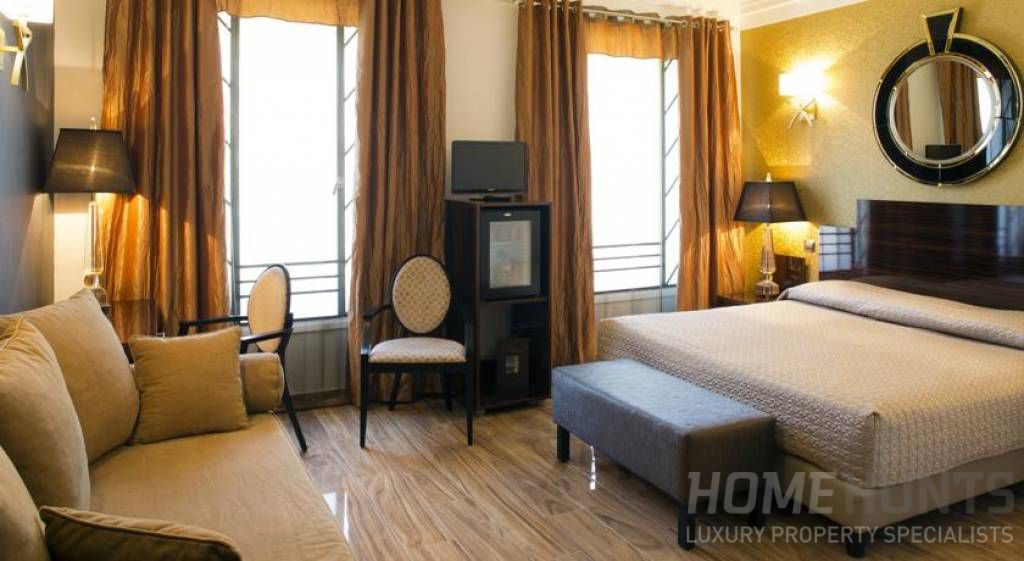 Renovated in art deco style, this stylish 23-bedroom hotel (HH-9091395), close to Promenade des Anglais in Nice, offers guests a four-star level of service. Sharp decoration and carefully-designed bedrooms makes this hot property in one of France's largest cities.
On the market for €6,360,000, interested buyers are encouraged to view the property as soon as possible.
Be close to the City of Light in theÎle-de-France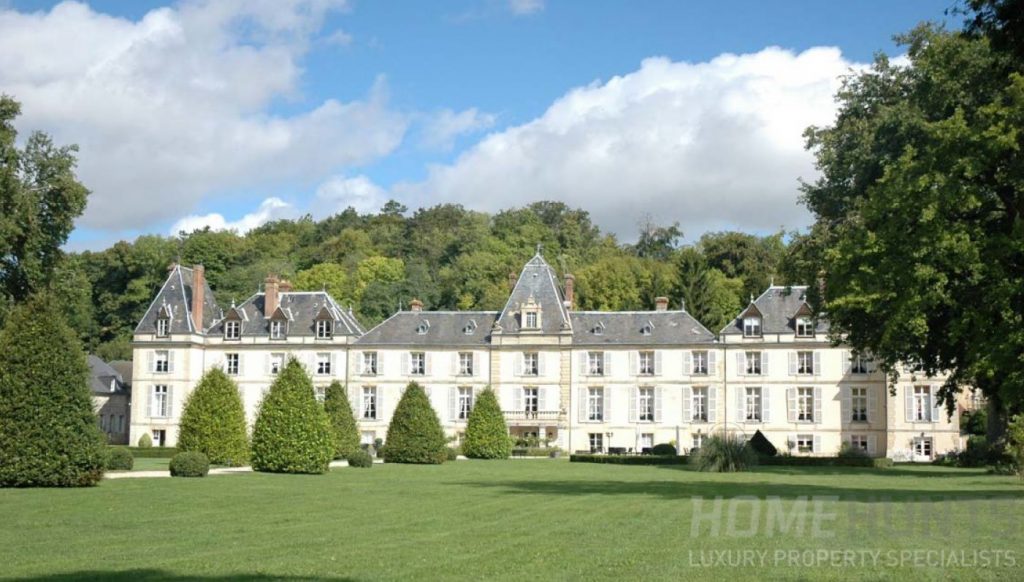 Just an hour from Paris, you can find this striking 18thcentury castle for sale (HH-10455814). Priced at €3,600,000 and with 20 tastefully-decorated bedrooms, this property really offers the right buyer a potentially lucrative investment opportunity.
Having passed the inspections required to operate in the public sector, the estate makes a perfect wedding venue as it can even accommodate some or all of the guests.
The rooms come with bathrooms and offer beautiful views of the park or courtyard. Viewings should be organised as soon as possible to see this rare find.
A period classic in the Dordogne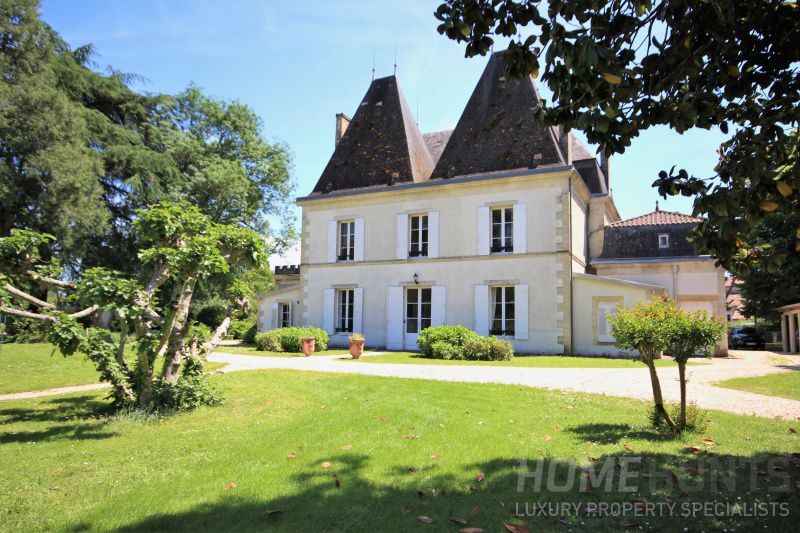 Picture a classic château in the Dordogne, with grand roof turrets that are symmetrically aligned with the cool blue swimming pool and a path that runs perfectly straight up to a grand entrance. This idyllic image is reality at this charming ten-bedroom château (HH-12339124).
With manicured gardens, high ceilings and period features, this property offers an exciting opportunity to run a small hotel. Located on the river, but within walking distance of all shops and restaurants, owners, staff and guests can enjoy the best of both worlds: the tranquility of the countryside, but all the amenities and events of a busy market town.
If you are looking to buy a hotel in France, you can view more for sale at www.home-hunts.com . To discuss your criteria and requirements with a property specialist at Home Hunts, call +33 (0)970 44 66 43.