Would you prefer a sea or ocean view? If you are looking for a summer home near the beach, energise your property search with these six stylish properties for sale in the South of France
If you are trying to buy holiday home in France that you'd like to use this summer, time is of the essence as you need to allow at least two months to complete the buying process in France.
Thousands of prestigious properties, for all budgets from €500k to €50 million, are on display in Home Hunts' online portfolio, but if you're looking for a sea or ocean view home for under €1 million, these six properties are a good place to start your hunt.
All day sun in Le Lavandou
The beautiful location of Le Lavandou, between Toulon and Saint-Tropez, is highly sought after along the Côte d'Azur coastline. That's why thiselegant duplex property(HH-12333695), priced at €650,000, is going to be an irresistible find for the right buyer.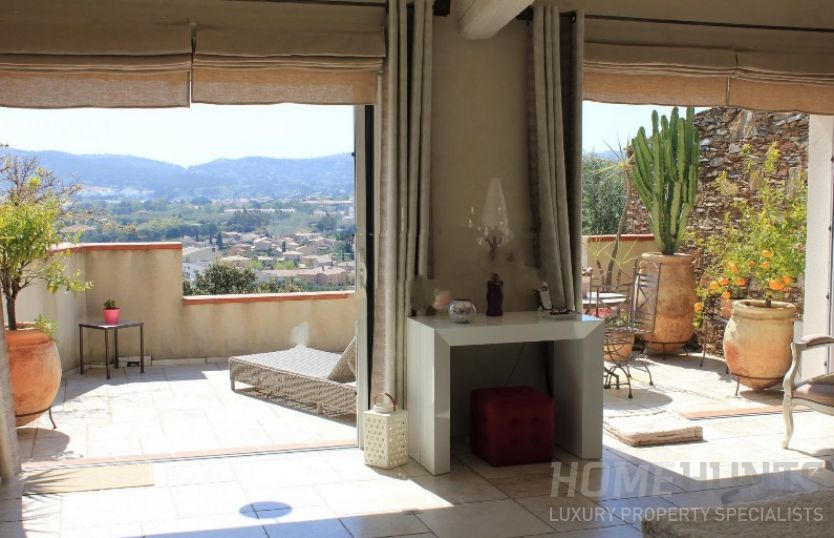 Well positioned to receive the sun all day, it offers two terraces, one modern and one more Provençal in style, as well as the swimming pool and sea view. Every room in the house has been well decorated and the neutral colours create a real ambience of calm. This property has to be seen to be believed and a viewing is highly recommended.
The perfect family base in Hyères
Nestled in the heights of Hyères, this spectacular villa(HH-12134921) offers panoramic views of the sea from sweeping terraces and its infinity pool. Outside the pretty garden features tall poplars, bursts of pink flowers and tropical plants.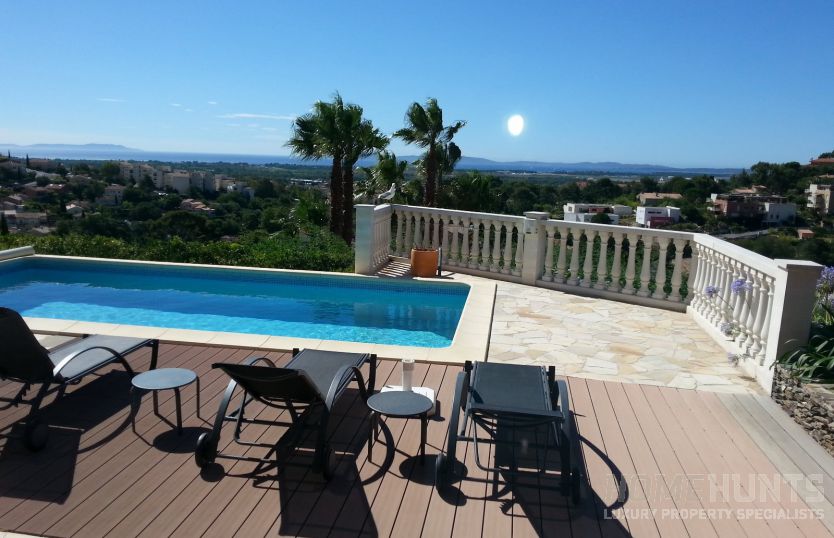 Inside there are four bedrooms and a living area that opens up onto the swimming pool. This house could provide you with the perfect family base for summer on the Riviera and is priced at €650,000.
An "lock-up-and-go" in Biarritz
An awe-inspiring ocean and mountain view is offered from this magnificent modern apartment in the Biarritz and Pau area of South West France. The pristine property(HH-12361878), which is part of a well-maintained residence that is set in two acres of park, includes a swimming pool and is on the market for €884,000.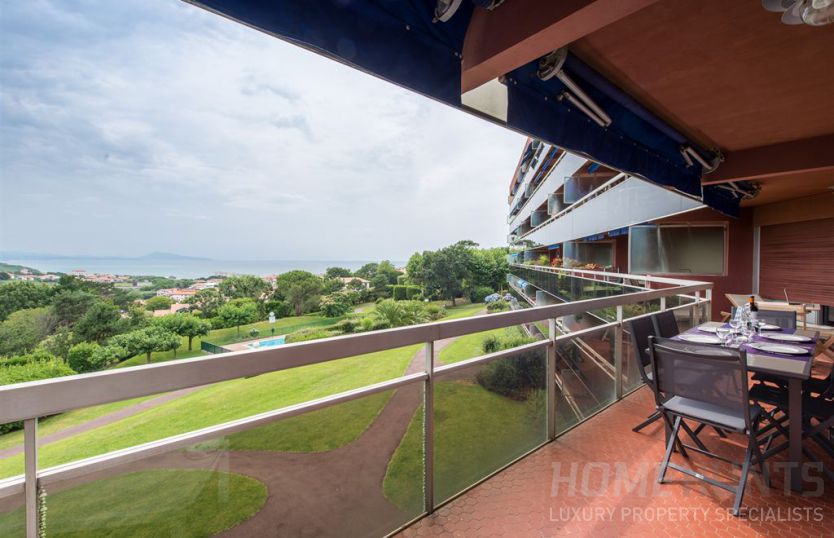 An on-site guardian keeps the it secure even when you're not there, so with three bedrooms, a terrace and communal garden, it is a perfect "lock-up-and-go" property.
Snap up a bargain in Cannes
Deluxe sea view properties in Cannesfor under €1 million are not easy to come by, so this three-bedroom apartment with glorious views of the Med(HH-11997338) won't be on the market for long.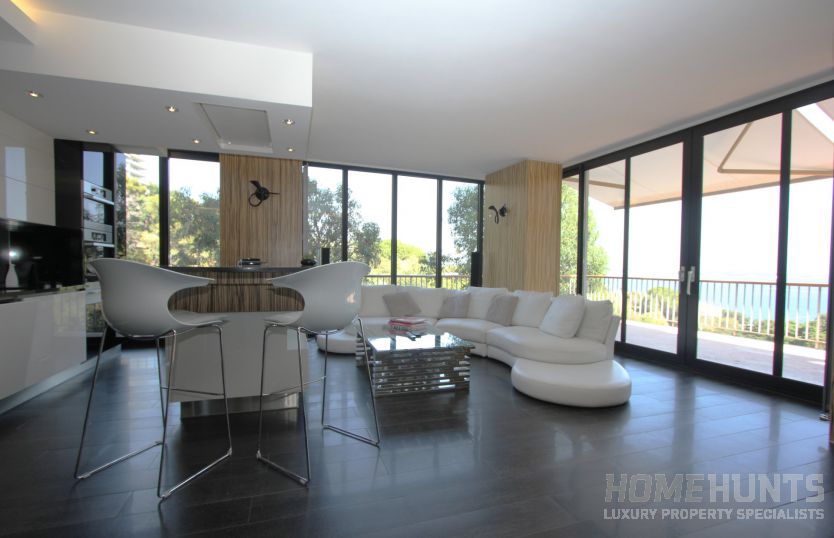 Located at the prestigious 24-hour secure residences on Avenue du Roi Albert 1er, owners can benefit from the top communal amenities: a swimming pool, tennis court and golf facilities.
With south- and east-facing terraces and spacious, modern interiors, the asking price of €899,000 makes it a good option for family who wants to have fun and keep active over summer.
An ideal Riviera home in Grasse
There's no doubt that you can get far more for your money in Grassethan you can in locations such as Cannes and Nice along the coast. This villa, in a quiet residential area of Grasse, provides exceptional panoramic sea views down to the coast.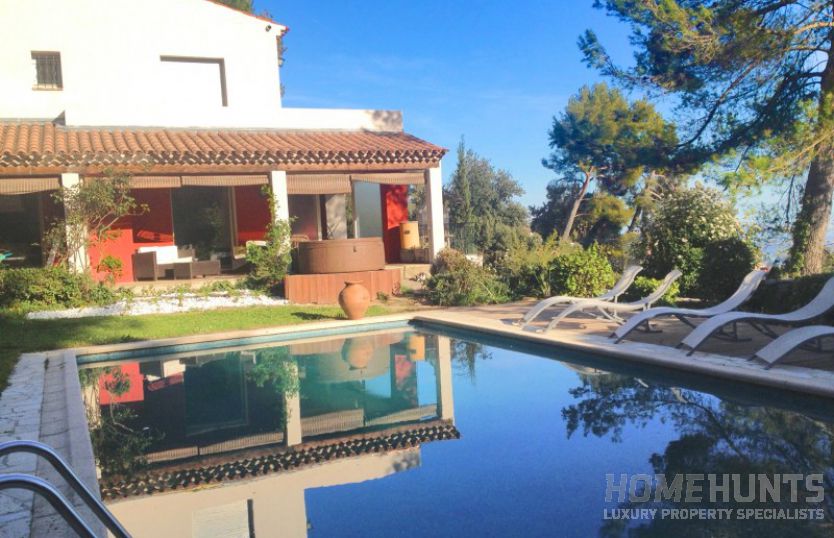 With seven bedrooms, a mature garden, sparkling swimming pool and bright rooms, it has all the makings of a dream family holiday home. It is valued at €899,000.
Cool and contemporary in Magagnosc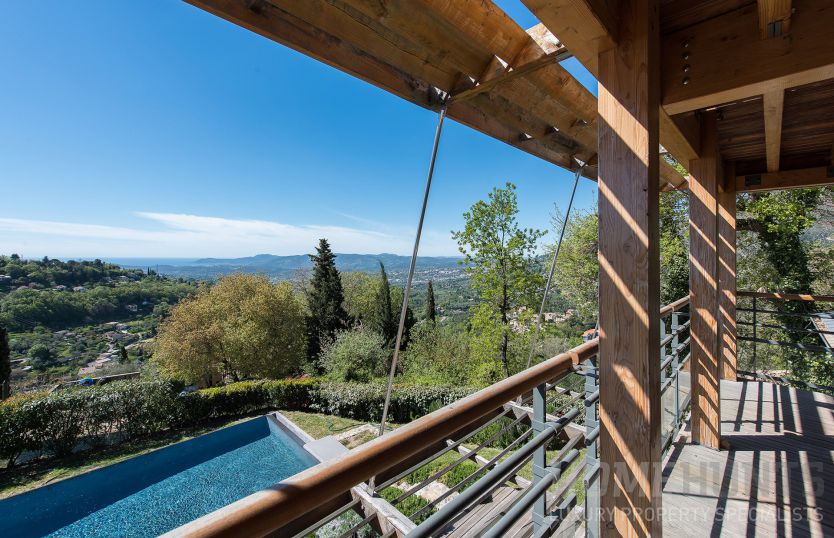 This beautiful Eco home which is located a few minutes from Grasse, has so much to offer for €950,000. Outside there is a Mediterranean garden with extensive decking and a heated infinity pool and the property has great views of the mountains and the sea. Inside there are large bright rooms including 4 large bedrooms suites all opening onto sunny terraces that take in that view!
If you would like to learn more about other prime properties for sale on the Riviera for under €1 million you can search Home Hunts' portfolio at www.home-hunts.com. But to speak to a consultant directly about your specific criteria and discover how Home Hunts can help you find your perfect property, call +33 (0)970 44 66 43