In part 1 of a 2-part series, we bring you some of the best places in the south of France where you can enjoy a great life – whether you are starting a family, relocating, retiring to the sunshine or just planning to buy a holiday home.
As summer officially starts on the 21st of June with the annual musical celebration on the streets called Fete de la Musique, we begin to explore the south of France, where summer begins earlier than many other regions in France and where good quality of living has been a consistent top draw for many international clients who yearn for more days under the sun and easy access to the sea, mountains and forests that surround the different charming villages located in the region.
So where to start? Here are the first 4 delightful areas and some of the best properties located in each location for you all to view and consider:
Sun, Sea and Lots of Fun in Cannes
This top destination in the south of France is popular worldwide, thanks to the Cannes Film Festival and its numerous ultra VIP parties. Its strategic location, 15-20 minutes away from Nice Airport, makes it easily accessible by plane or by train from different parts of Europe, with Paris just 5 hours away via the TGV Train and London only an hour away with different airlines offering numerous daily flights that can cost as little as 35 euros (for the best airfare deals, we recommend Momondo).
Living in Cannes offers not only super partying and celebrity sight-seeing but also the pleasure of walking among its many wonderful markets that offer the best produce in the region as well as the best restaurants, hotels and cafes that will keep each one busy in enjoying a selection of gastronomical dishes prepared by Michelin-starred chefs who has chosen Cannes as their home.
If you are thinking that it takes a lot of money to live and be based in this posh city, you would be surprised that the cost of living here is lower than some of the top cities in the world (like Singapore and New York). You can check out this link from Numbeo to get a detailed breakdown on the cost of living in Cannes.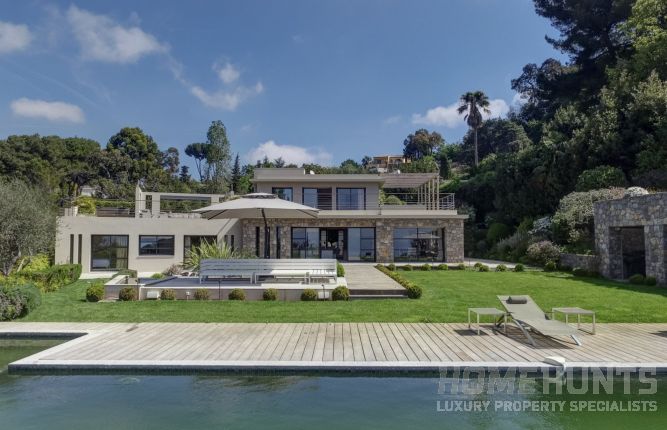 Properties in the centre of Cannes are sought after by couples or buyers who are looking for a good real estate investment to rent out as this city is always on the list of tourists and visitors all around the world! For families relocating here, we recommend getting a nice property with a view on top of the hills, offering tranquility and a great view, like this stunning modern villa (HH-11620277)
Charming and Peaceful Living in Lourmarin
Voted as one of the most beautiful villages in France, Lourmarin is nestled in the middle of vineyards, and almond trees, offering a genuine Provencal-style of life where one can grow your own organic fruits and vegetables in fertile soil and walk though mazes of olive groves that line the hills of this idyllic location.
Attracting many visitors, this charming village is animated in the summer with its numerous cafe terraces, restaurants and boutiques. If you are searching for a perfect place for retiring, this place might just be the ideal location for you to enjoy an easy, breezy life that gives you a feeling of tranquility wherever you go. Prominent sites are the village itself, the Renaissance castle, the Catholic and Protestant churches and the view from the village of the Proches Bastides, a large fortified farmhouse dating to the Middle Ages.
Although relatively hidden like an encrusted gem in the region of Luberon, you will never feel isolated in Lourmarin with a myriad of activities to do from kayaking on the Durance River (just 20 minutes away) to hiking in the hills and mountains that surround the village. The Marseille Airport is just 40 minutes away with the autoroutes located just minutes from the historical center.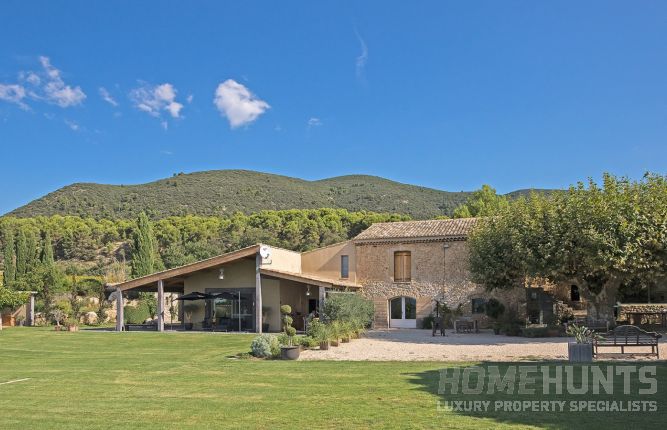 Here is a charming Provencal-type villa (HH-9731421) with a pool and vast terrain, located on the hills of Lourmarin if you are considering retiring in this beautiful location in France
Calm Views and Serene Life in Gassin
The best thing about living in Gassin is its light and peaceful ambiance that envelopes you in a dreamy state daily as you enjoy a great view of hills and the Mediterranean Sea. Many tourists attracted by a more affordable life prefer to stay in this village and enjoy the same kind of Cote D Azur life. And being next to Saint Tropez where the crowds all go during summer, it's location is ideal as it is close to all the party and dining action in busy Saint Tropez but relatively far enough to be able to enjoy life's little pleasure like quietly reading a book under a shade or lazily tanning beside the pool which is seen in almost all homes and properties in this village.
Bringing up your children or starting a family here in Gassin is great as the schools are all easily accessible by walking and many hotels, restaurants and golf courses offer a lot of activities and dining options plus opportunities for employment for expats specializing in the restaurant and hotel business.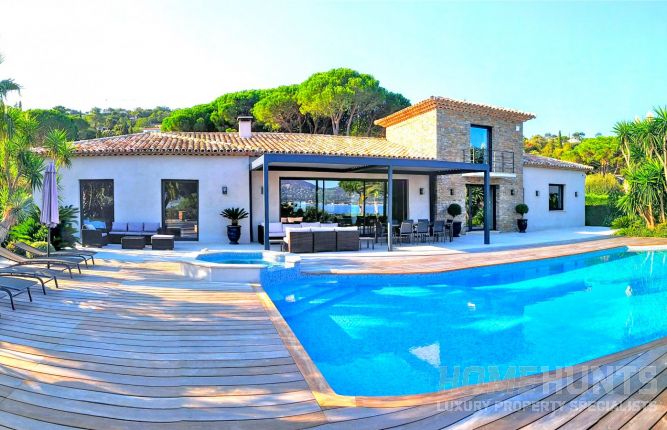 Consider this beautiful modern property (HH-10769884) below if you are looking for your next family or vacation home in Gassin. With sea views in a quiet residential domain near the center of saint Tropez, it can just be one of the best choices that you can make to finally attain your dream life with your family!
Arts, Culture and Education in Aix en Provence
Considered as one of the top places that many Parisians go to during the summer, Aix en Provence is truly a great location if you want to immerse yourself in arts, culture and get some top-notch education for your children. Many families dream of owning a home here in villages such as Puyricard where almond trees grow everywhere or in Celony and Le Tholonet where a view of the famous Saint Victoire can be seen and enjoyed.
One of the most important opera festivals are held here every year, called Festival d'Aix-en-Provence and it brings in a lot of well-known opera singers, musicians and performers worldwide. Different museums showcase the best art pieces by well-known masters, with the famous Musée Granet containing major paintings by Jean-Dominique Ingres, an authentic self-portrait by Rembrandt and works by Anthony van Dyck, Paul Cézanne, Alberto Giacometti and Nicolas de Staël.
Aix en Provence has also become a center for many international study programs which has drawn a lot of expat families to live there and who are looking for a combination of subjects and specializations taught in English and French for their children.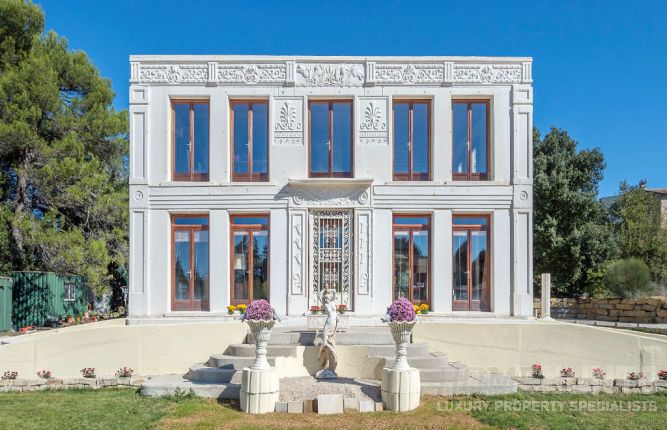 Here is a unique prime property (HH-10912340) in the heart of Aix en Provence that can be perfect for your family. Located on the outskirts of Aix-en-Provence, this house of modern-classical style of Fine Arts Aix of the 17th century, was recently built by its owner, who is a Doctor of Science and former project manager at NASA and an enthusiast of classical Greek and Renaissance architecture. 
Part 2 of some of the best places to live in France coming up next…If you are looking for top properties in Cannes, Gassin, Lourmarin, or Aix en Provence you can search through Home Hunts' portfolio at www.home-hunts.com
To discuss your specific needs and to find out more about locations offering the best investment opportunities, speak to a consultant directly on +33 (0)970 44 66 43