Historic architecture, infinity pools and helipads – take a deep breath and dive in to some of the most exclusive châteaux on the property market in France
If you are hoping to buy a château in France you may have noticed the colourful spread in the Financial Times recently: "Seven Beautiful Castles for Sale in France". It featured an 11thcentury château in Perpignan along with six others that show the dream of buying a castle in France is still going strong.
At Home Hunts we've compiled another list highlighting seven more stunning château in France – across a range of budgets – which are renovated and ready to welcome you to your dream life in France.
Which one would you choose?
Off to a flying start in Aiguines
Overlooking the lake of Sainte-Croix and the entrance to the Verdon Gorge in Provence, this impressive 17-bedroom château (HH-11932201) was built by Balthazar de Gauthier at the beginning of 18th century. From the mosaic-like turrets to the stone, heated infinity pool, everything about this property is unique and exceptionally restored.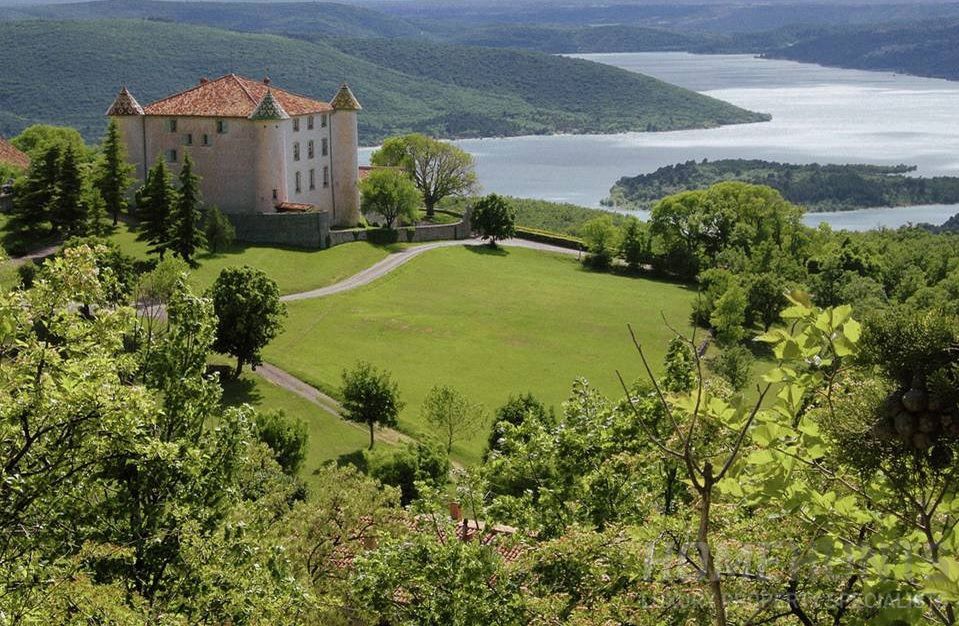 While the building is steeped in history – with many features protected as historic monuments – it has all the modern enhancements for the ultimate luxury lifestyle. From a sauna, to a fitness room, art museum and heliport area, this is one of the most prestigious castles in France and is on the market for €16,900,000.
Mediterranean "joie de vivre" in Montpellier
If you want to buy a vineyard in France, then this could be the château for you. Surrounded by 370 hectares of Mediterranean land, including 22 hectares of vineyards producing AOP Terrasses de Larzac and three hectares of truffle oaks, this spectacular property (HH-9020649) blooms with "joie de vivre".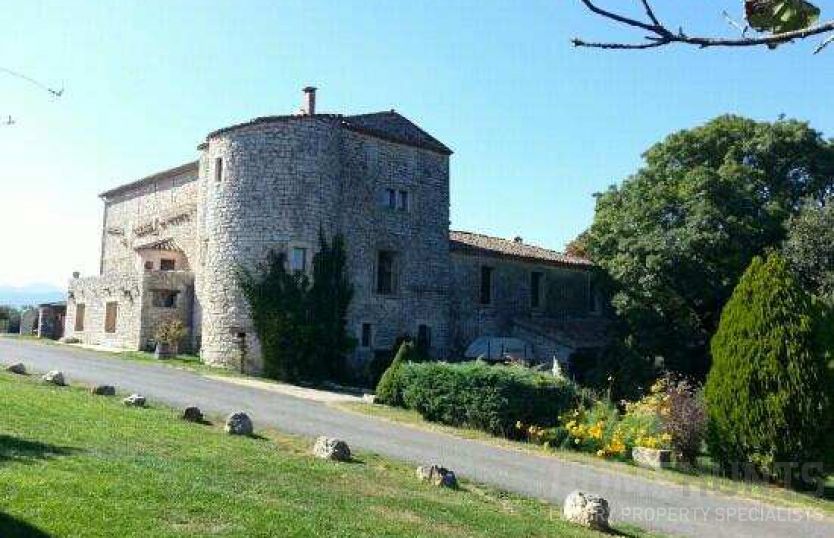 With beautiful countryside views surrounding the swimming pool and many apartments and buildings all around, including a winery, it is an ideal venue for developing an agro-tourism project.
Currently on the market for €7,100,000, interested buyers should book a viewing as soon as possible.
The ultimate dream home in Grasse
Just 30 minutes from Cannes, the up-and-coming town of Grasse is one of Home Hunts' recommended areas for property investment. This extraordinary 14-bedroom property (HH-6678089), which has been lovingly restored to perfection in every single room, has a remarkable range of luxury facilities.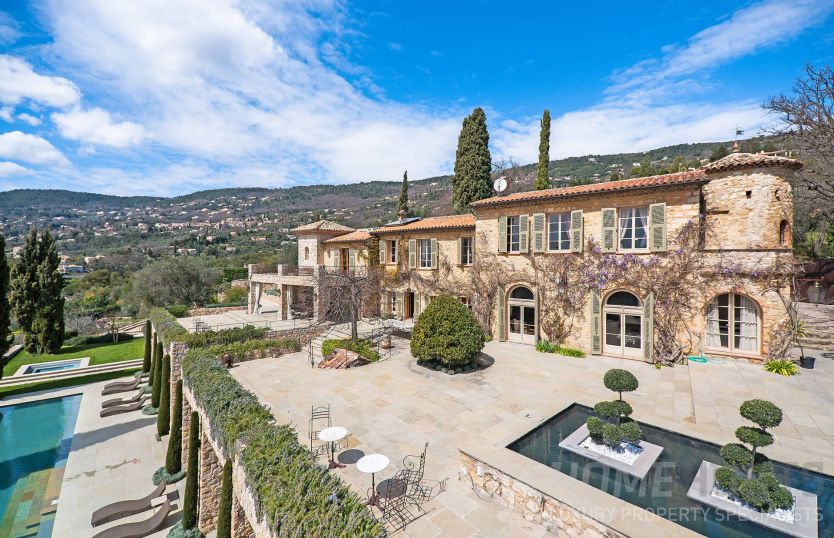 From the two heated pools (one of which is a glorious infinity pool), to the Jacuzzi, artist studio and summer kitchen, a dream French lifestyle on the Côte d'Azur awaits.
Nestled in beautiful gardens with olive groves and a vineyard, this €6,500,000 château needs to be seen to be believed.
A royal treasure near Perpignan
Included in the Financial Times's château feature on stunning hilltop castles in the South of France, this splendid 11thcentury château will make an irresistible investment for the right buyer at €3,200,000.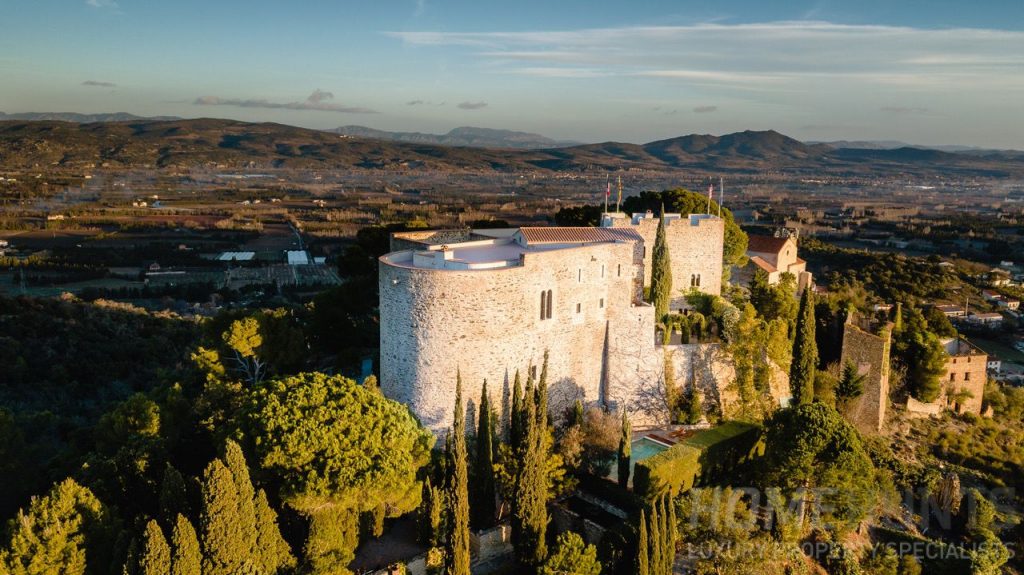 Having hosted royal family events on behalf of the Kingdom of Aragon in days gone by, this historic and architectural treasure (HH-10329562) offers a unique historical connection to the region.
From the luxurious, tucked-away swimming pool, to the high, grand ceilings and attention to detail in each room, this is a remarkable property that will provide the new owners with an equally remarkable asset.
If you would like to see a film of this beautiful castle, contact Home Hunts who will provide you with the relevant links and access.
Stand out from the crowds in Chambery
This magnificent medieval château (HH-10953374) in Chambery was completely reconstructed in the 18thcentury and its €3,500,000 price tag reflects the excellent condition of this property.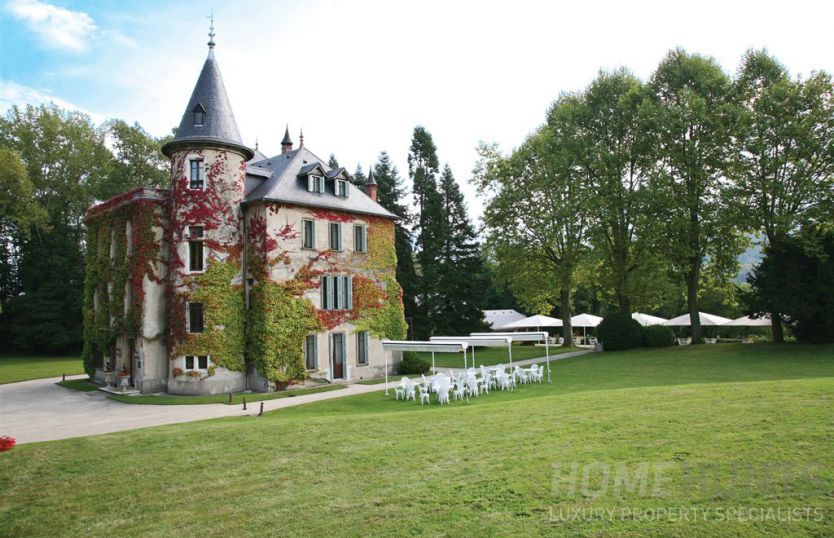 It offers seven bedrooms in total, including three studio apartments and a two-bedroom apartment, and is set in landscaped grounds (including orchards and vines) with a magnificent heated swimming pool and beautifully-styled outdoor terrace area.
The outbuildings include a leisure area with a fitness room, massage room, a reception area, kitchen, utility area, all of which open out onto a heated swimming pool, exterior sauna and Jacuzzi.
A heliport and hangar for the helicopter really make this property stand out from the crowds.
One-of-a-kind 16th century home in Gueret
If you came across this extraordinary 16th century castle (HH-8766057) in Gueret what would your first reaction be?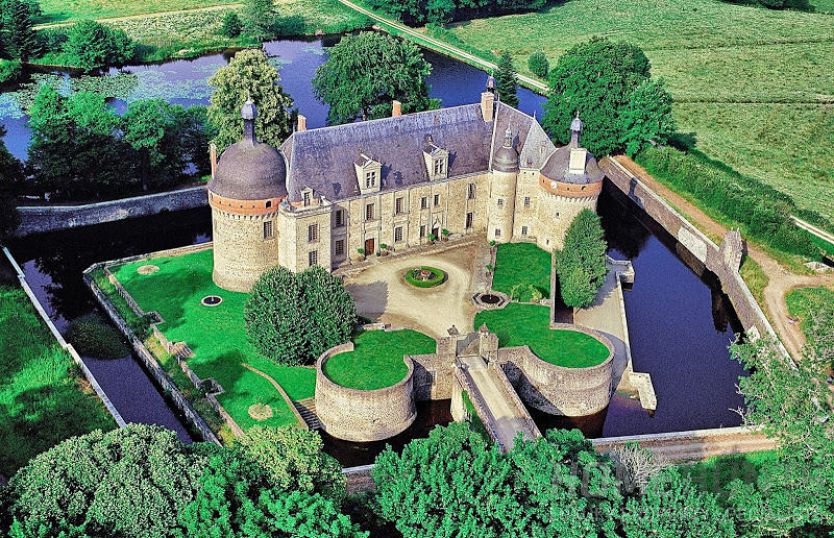 The grand, bridged entrance takes you above the surrounding moat to the one-storey property, which has been built on a pentagon with big circular towers at the corners.
Sitting in 12 acres with outbuildings, gardens, terraces, a pond and lakes, this tranquil corner of the Limousin makes a choice prospect for family who appreciate fine architecture.
Having first been built on the site of an ancient fortress in the 12thcentury, construction started around 1533 and today it is a special property where the grandeur and history of the past co-exist with today's modern life. It's on the market for €4,240,000.
A hilltop hot spot in Auch
Set on a quiet hilltop, not far from Auch, the capital of Gascony, lies this exquisite 18th century château. Originally built in 1770 on the foundations of a medieval fortress, it has been refurbished in the style of that period offering grand, spacious interiors which include a Palladian-inspired entrance hall and Louis XVI-style flooring in the living room.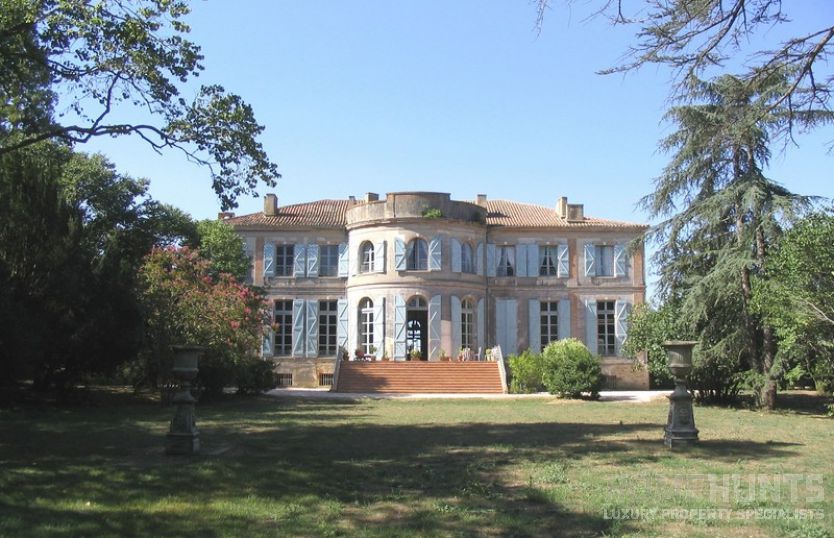 The formal grounds are scattered with mature trees, including cedar, sequoia, oak and lime, and in one area the shady trees shelter an elegant Jacuzzi and terrace.
With panoramic views to the South of the Pyrénées, this unique property is valued at €1,950,000.
If you are looking to buy a château in France, visit www.home-hunts.com to view hundreds of prime properties for sale in Home Hunts' portfolio. If you wish to discuss your requirements with a Home Hunts consultant, call +33 (0)970 44 66 43.