Var and away – discover the luxurious yet lesser-known side of the French Riviera
Every year the glitz and glamour of Cannes and Saint-Tropez make headlines and indelible memories for adoring crowds. But what about the Var department's more understated side of the French Riviera? Between Saint Tropez and Toulon lesser-known beaches, traditional Provencal villages and stunning secluded properties – with slightly lower asking prices – are scattered inland and along the coastline.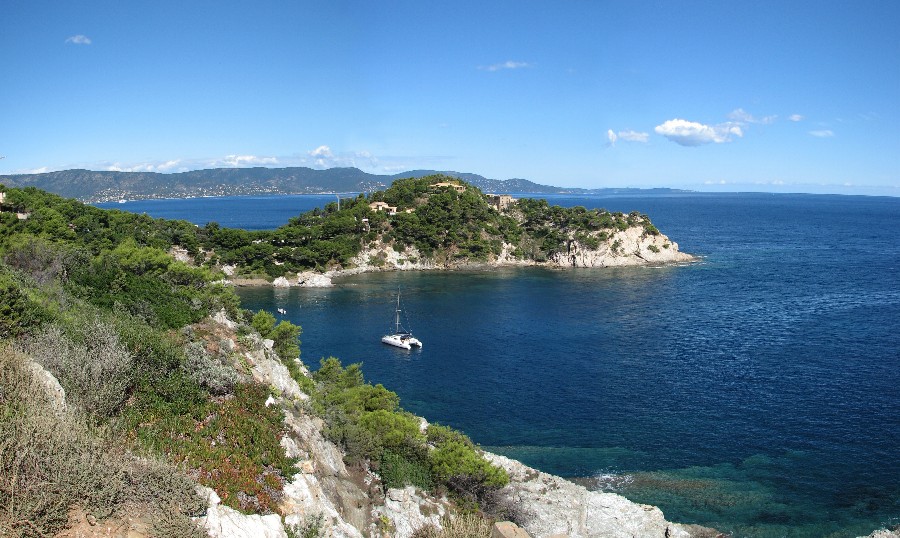 At Home Hunts we find desirable prime properties in the most delectable places. If you are looking to buy a luxury property on the French Riviera, these are four off-the-beaten-track homes and locations on the French Riviera that we highly recommend.
Rayol-Canadal-sur-Mer
Around 45 minutes from Saint-Tropez and Hyères, Rayol-Canadel-sur-Mer is a verdant wooded oasis of oaks, heather and mimosas set behind a riveting rocky coastline. Loved for being a natural paradise and its spectacular beaches, including the crystal-clear waters of Canadel and the smooth sands of Rayol, this is an idyllic place for an active lifestyle filled with woodland hiking and sea-based adventures.
Blue Lagoon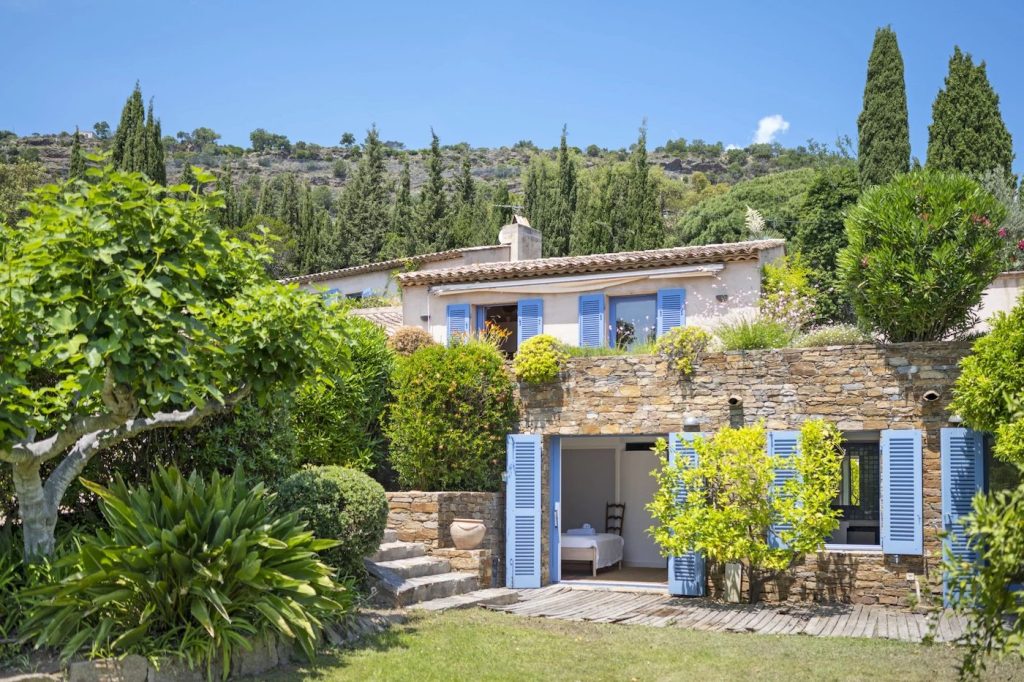 With pretty blue shutters, a spacious sea view terrace and private beach access, this picture-perfect waterfront villa (HH-15019844) is a dream French property. With white, airy interiors, seven spacious bedrooms and a large tree-filled garden that's wonderful for kids, entertaining or relaxing, it's ideal for families or couples looking to share sun-kissed summers.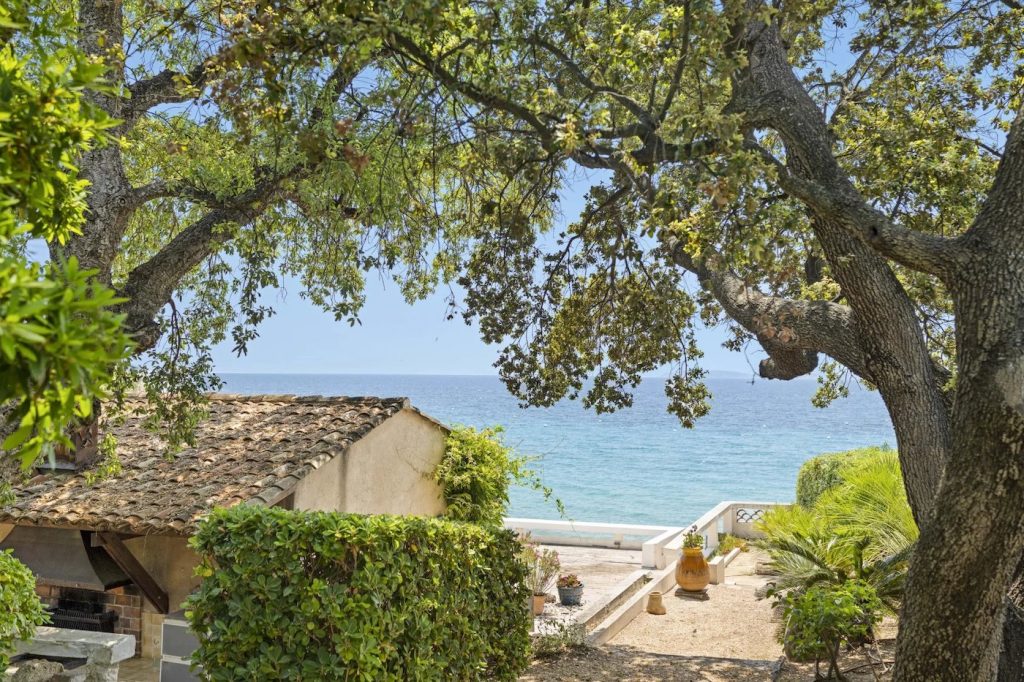 Of course, French laws dictate that a "plage" can't be private, but your entry can be – and this kind of perk is not easy to come by. What could feel better than winding your way across the manicured lawn, down onto soft silky sand with clear blue waters and breath-taking views?
A special home, one of the most sought after in the area, it's currently on the market for €8,530,000.
Le Lavandou
If you want guaranteed sandy beaches and turquoise sea then head to Le Lavandou where there are more than ten coved beaches bordered by scented pine forests. A charming fishing town, it has an international marina – which particularly appeals to our boat-owning clients – weekly markets and superb trails, such as the Sentier Littoral which will take you to the area's most breathtaking viewpoints. Hikers, bikers, snorklers, foodies, wine lovers and beach bodies, Le Lavandou is one of the most magnificent under-the-radar resorts we can think of.
Best of both worlds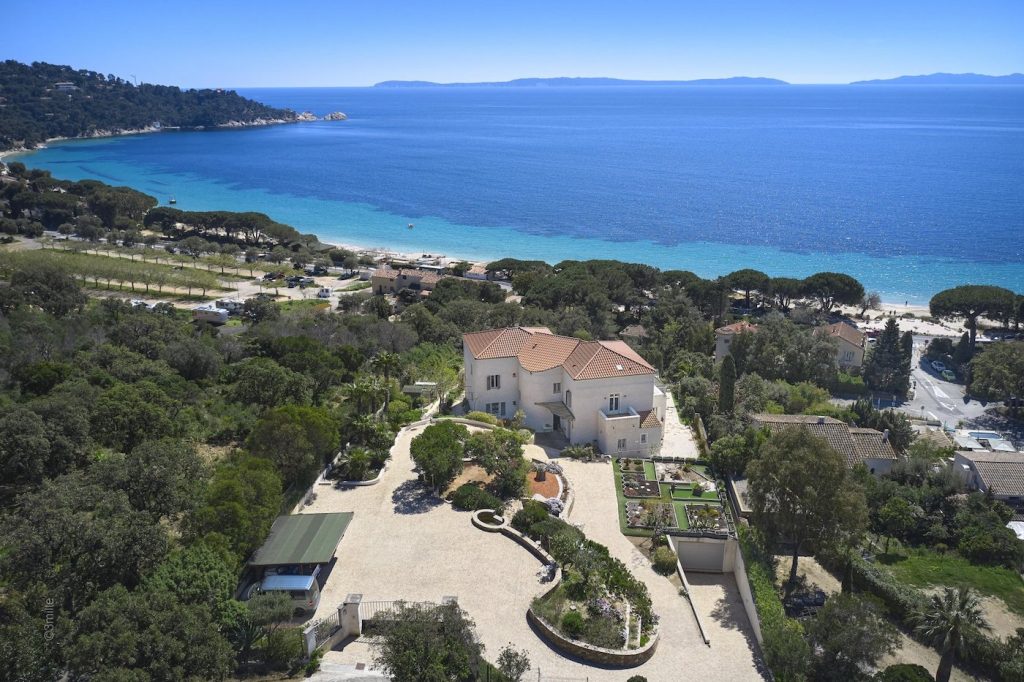 A fantastic fusion of contemporary and traditional, this stunning six-bedroom palace (HH-14276990) has been designed with a luxurious lifestyle in mind. A heated overflowing mirror swimming pool with glorious sea views could be the highlight of the house, but then so could the home gym, the manicured formal gardens or the spherical conservatory-come-awning covered terrace providing much-needed shade during hot summers.
Another contender could be how the four upstairs suites open up onto a large terrace with panoramic views. Just 100m from a sandy beach, this stunning home is priced at €4,400,000 and, with such seaside proximity, will not be up for sale for long.
Cassis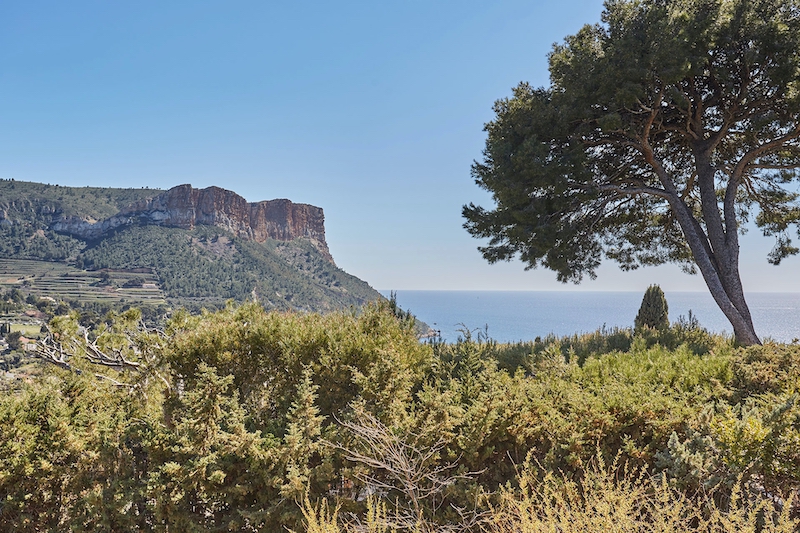 From the calanques to its medieval chateau, the Provencal fishing village of Cassis is home to buzzy cafes, a pretty port filled with colourful fishing boats and wonderful beaches. Grande Mer, with its sandy shores and mottled blue waters is the largest, but pebbly Bestouan is less frequented with Corton and Arène offering quieter, rockier refuges. While the old port might remind you of Saint Tropez, Cassis has a unique personality of its own, both earthy and spicy, just like the fragrance-filled air at the market.
Rooms with a view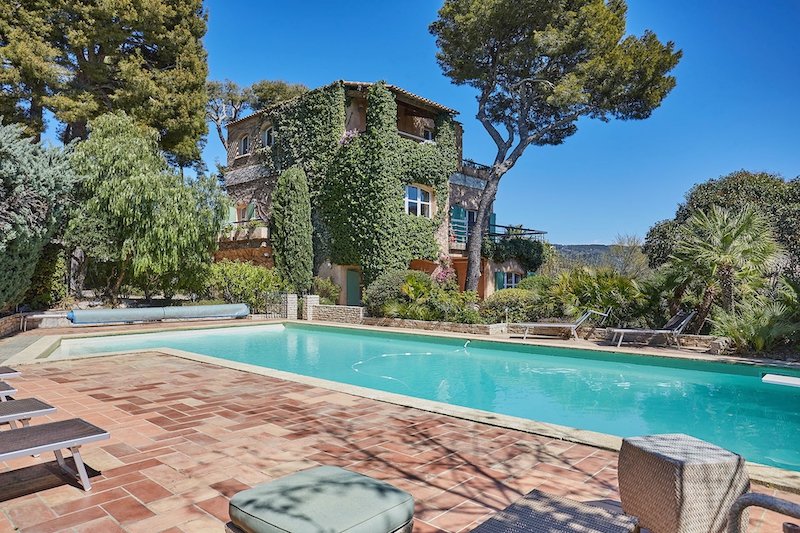 This outstanding archetypal Provencal home (HH-14932819) excels in every aspect, from the panoramas over the sea and Cap Canaille, to its glorious pool and bright, beautifully designed view-centric rooms. The floor-to-ceiling windows in the kitchen make every mealtime a joy and the lengthy swimming pool with both a sunny and shady terrace mean you can relax outside all day long. The mature verdant garden with towering trees and swings are a welcome feature for families and with four splendid bedrooms and a lift, it's a unique home accommodating all ages.
Having recently come on the market, a quick viewing to experience the magic of this €2,995,000 property is strongly recommended.
Bormes Les Mimosas
Set inland at the foot of the Massif des Maures, the medieval village of Bormes Les Mimosa is renowned for being one of the most beautiful in the south of France. Everywhere you look there are colourful flowers and plants while the sweet scent of Mimosas fill the air. Meander through charming streets and squares, delight in the artisanal boutiques and art galleries and soak up local history with a visit up to the hilltop chateau. For lovers of Provence this little-known beauty is a gem to discover.
On top of the world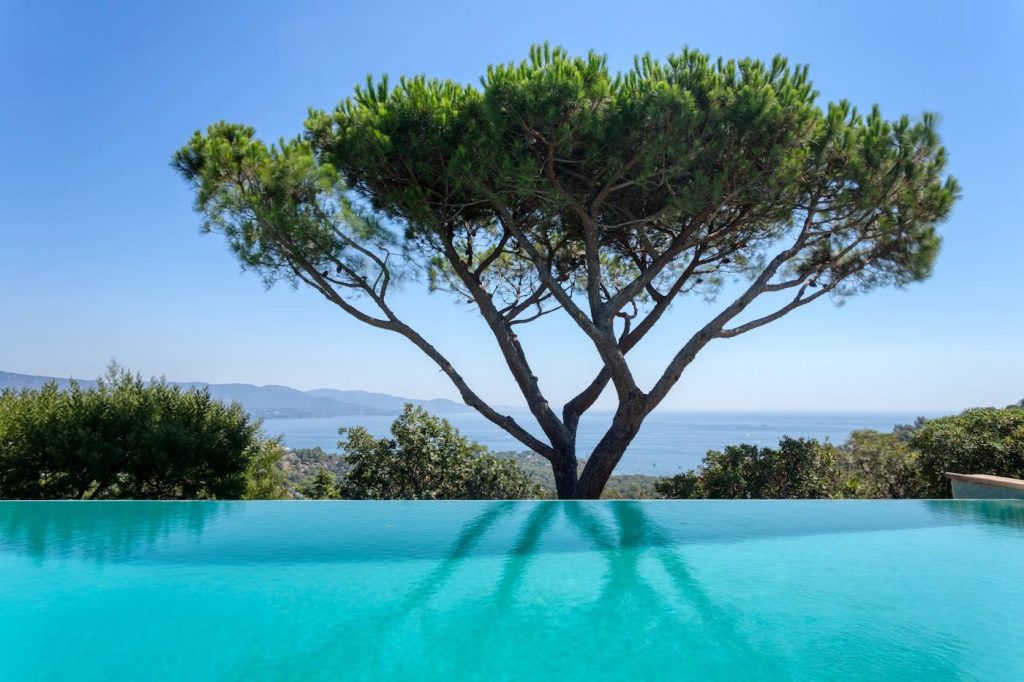 This extraordinary villa (HH-15102480), which, with its striking views, elegant interior design and aspirational exteriors, could make the cover of a luxury home mag, is located in the sought-after Domaine de Gaou Bénat. Offering sensational panoramas over the Golden Islands, Brégançon Fortress and Giens Peninsula, which are also part of the infinity pool experience, it's ideal for those who enjoy relaxing and keeping active as there are good hiking trails on the doorstep as well as water sports galore.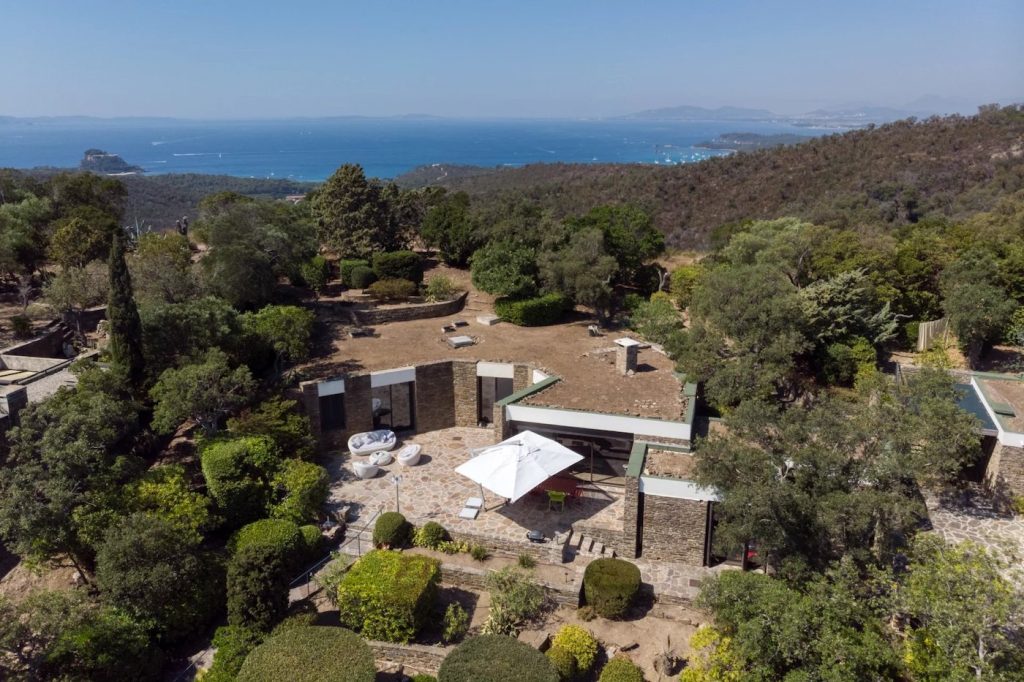 A haven of beauty and tranquility, interested buyers should move fast because with an asking price of €1,950,000 it won't be available for long.
To discuss your criteria or to find your dream home on the French Riviera or elsewher, call a Home Hunts consultant on +33 970 44 66 43. To search for more luxury properties in France, go to www.home-hunts.com. Follow us on Facebook or keep an eye on this page  for more news and property insights. We look forward to hearing from you.