The district of Fayence offers all the charm of Provence and proximity to the Riviera at a fraction of the cost
If you are looking for a countryside property in Provence that is just 45 minutes from the glitz of Cannes without the Riviera price tag, then Fayence should be top of your house-hunting list.
The "canton" (district) of Fayence comprises eight villages Callian, Mons, Tourrettes, Tanneron, Montauroux, Saint-Paul-en-Forêt, Seillans et Bagnols en Forêt.
An area where Christian Dior's father lived and where Dior himself bought a home – known as the Château de la Colle Noire in Montauroux – to re-discover himself, this corner of France is the epitome of authentic Provence.
Each village is different and there are five that are particularly appealing to buyers: Fayence, Montauroux, Callian, Tourrettes and Seillans.
"All five are perched villages on the top of hills, so they are all seen from afar and are even more captivating once you arrive," says Tim Swannie, Director of Home Hunts, adding that most people fall in love with the area as a whole rather than one particular village.
Here are five properties, one from each village, to inspire your property hunt in Fayence.
In the heart of Terre Blanche in Tourrettes
While the area of Fayence used to be completely French, the community has gradually become more international.
"The Terre Blanche hotel, spa and golf resort has a lot to answer for that," says Tim. "When opened around ten years ago, it was a Four Seasons resort which brought a lot of international clientele to a previously, fairly unknown area."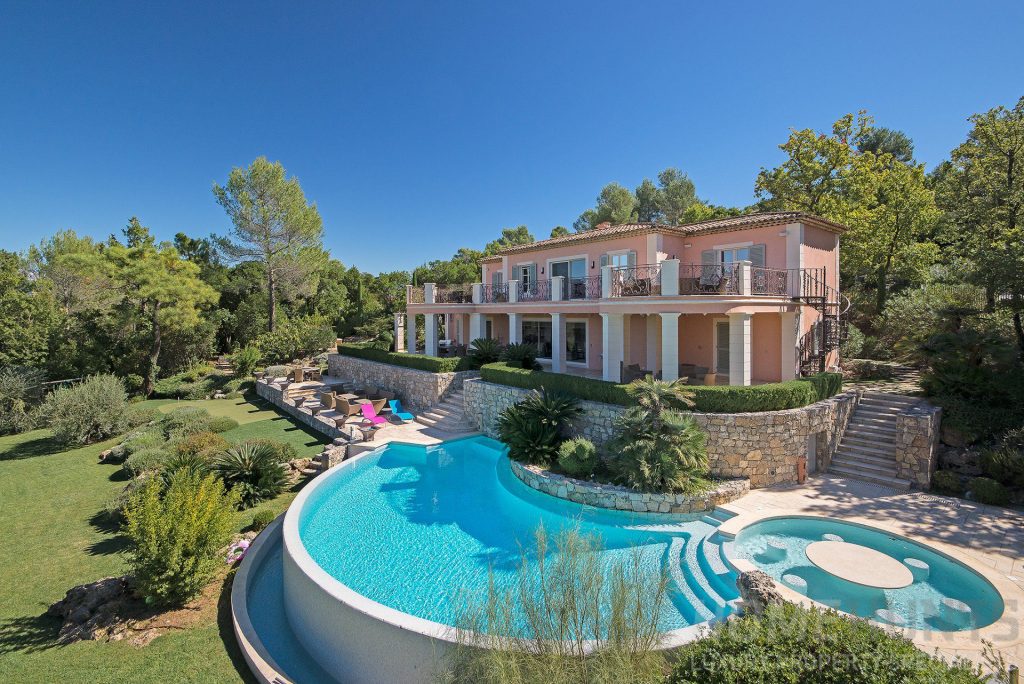 This magnificient five-bedroom home (HH-9967068) is located in the heart of Terre Blanche and is priced at €4,850,000.
The panoramic views from the terrace and infinity pool are exceptional and the landscaped garden and smooth lawns create the perfect surroundings for relaxation as well as family fun. Inside, the grand interior design and generous spaces make this property just as luxurious on the inside as it is outside.
Tuscan perfection in Caillan
A majestic and flawless 18th-centry Tuscan villa (HH-12356626) located near the village where Dior's father lived, this six-bedroom home stands on 7.5 hectares of land and is immaculate throughout.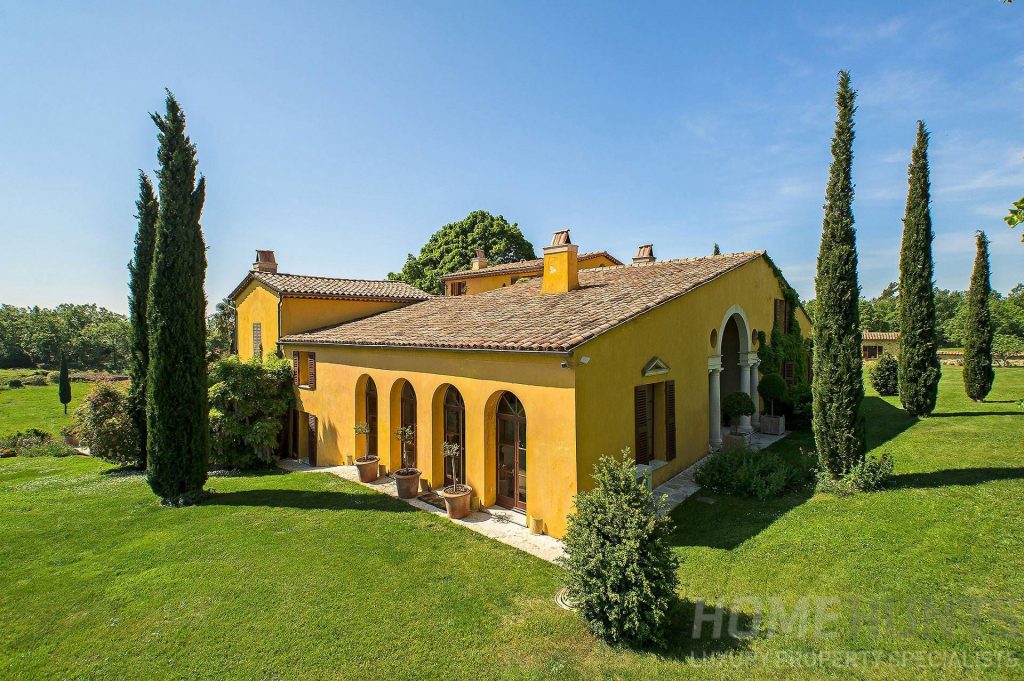 From the setting of the slim 20-metre swimming pool, to the perfectly-designed arched doorways and windows and tall, elegant cypress trees, this is a dream Provençal property that's just 45 minutes from Nice International Airport.
If you're already tempted, then add the breath-taking panoramic views that even offer a glimpse of the sea, a sauna, guest house, horse stables and paddocks, and the €3,990,000 price tag should make it completely irresistible.
Best of both worlds in Montauroux
A typical Provencal stone farmhouse, this splendid six-bedroom house in Fayence (HH-10999005) could make a superb permanent property or family holiday home. With a three-bedroom apartment and a caretaker's house, it provides options for various different setups to buyers.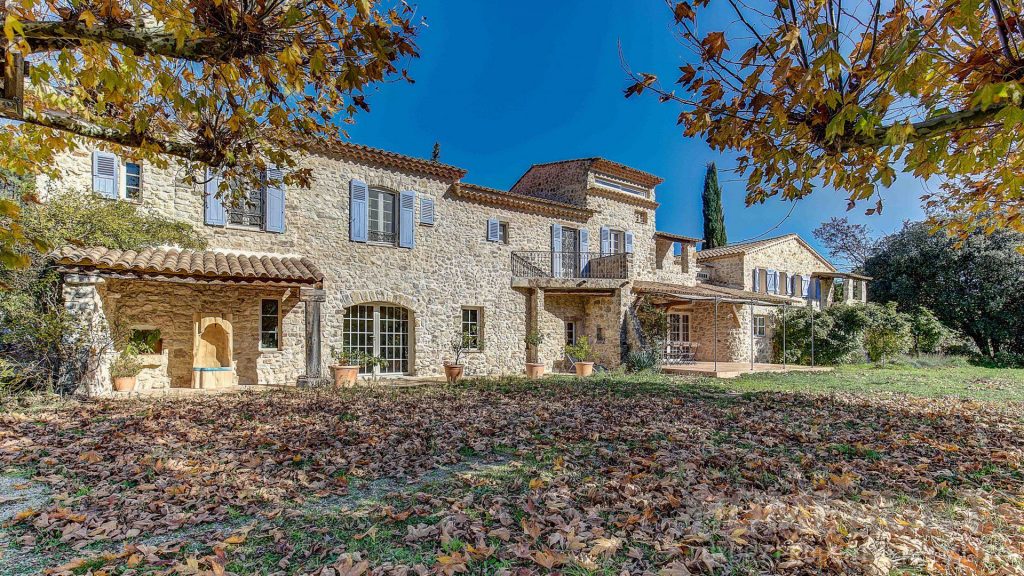 Positioned among nine acres of land not far from a lake a forest, you could immerse yourself in French country life, but still be less than an hour to the golden sands of the Riviera.
At €2,100,000 a property of this standard won't be on the market for long.
Space and simplicity in Seillans
A neoclassical-style property, this majestic home offers beautiful views (HH-9227995) over the Provencal countryside from the grand first-floor terrace, which also looks over the stunning swimming pool area.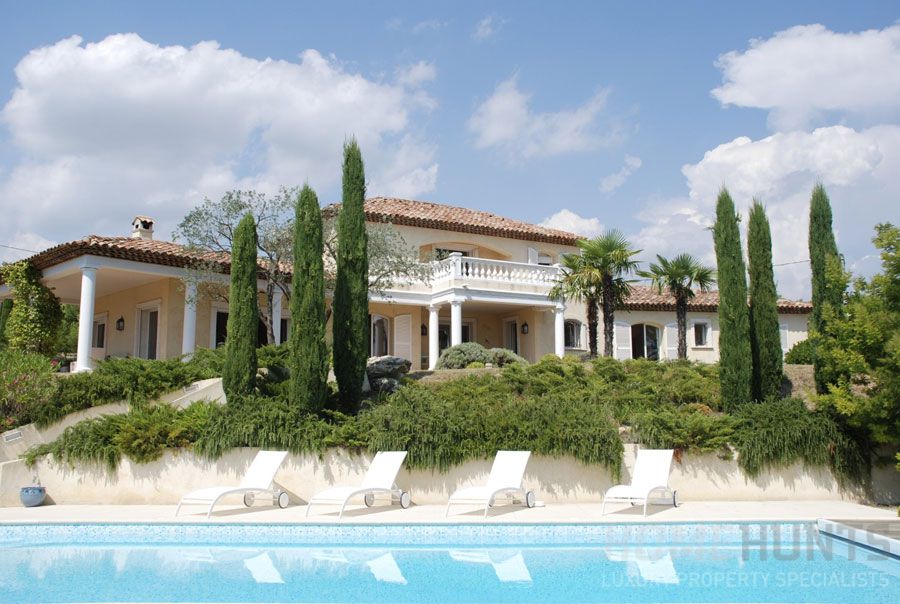 Nestled among cypress and palm trees, the shady pool house and spacious pool terrace provide a perfect place to wile away summer days in Provence.
With simple décor and furnishings and four spacious bedrooms, this €1,050,000 property has been valued at a highly competitive price.
Dreaming of Fayence
When you see that this charming Provençal house(HH-12375844) – with its five beautiful bedrooms and immaculate soft teal shutters – is on the market for €995,000 it really does bring home the value for money that this area offers international buyers.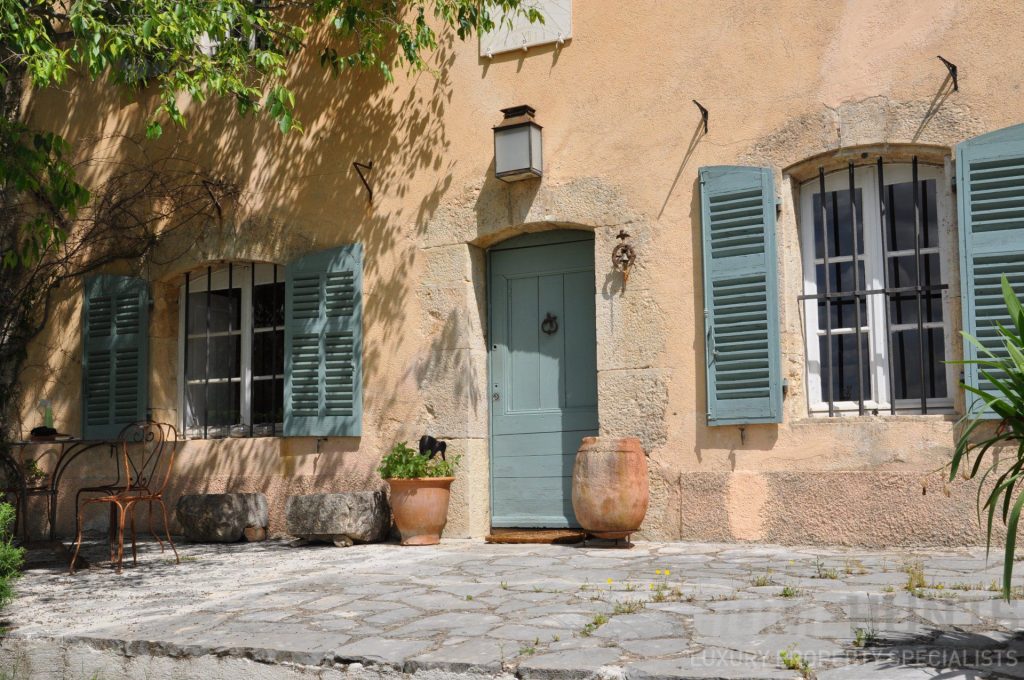 The effortless interior design, the views over the dreamy decked swimming pool area, shady picnic area and views as far as the eye can see combine to make this an extremely special property that is difficult to beat on quality and price.
If you are looking for value for money in Provence, then you can search for prime properties in Fayence at www.home-hunts.com. To speak to a Home Hunts' consultant about your particular requirements and criteria, call directly on +33 (0)970 44 66 43.