High-profile celebrities, including the likes of the Beckhams, Brad Pitt & Angelina Jolie and Mick Jagger famously own properties in Provence. But how can you enjoy a dream lifestyle in Provence without the enormous property price tag?

Provence has long been the preferred French playground of the rich and famous. In the past, Ernest Hemingway, Van Gogh and even Napoleon have famously enjoyed living and partying in Provence. Today, it is common knowledge that luxurious lifestyles, beautiful sun-drenched beaches and stunning seascapes are all attainable on the Provence coast. But those who want to dip into the glamour and get away from it all, too, head for the Var.
Exclusive property in Provence
Back in 2003 the Beckhams bought a 19th century house – reportedly with a price tag of €1.5 million – in the medieval village of Bargemon, in the Var. This, naturally, fuelled interest in the area, especially of the celebrity kind. But not everyone knows that in the same department, which is just half-an hour from the coast, it is possible to buy spacious properties with swimming pools without an A-lister's salary.
Take Helen Mirren's property in the charming Saint-Paul-en-Forêt, for example. For the last decade, English actress Helen Mirren has owned a traditional Provençal farmhouse here that is set among olive trees and vines. With three bedrooms and beautiful exposed stone walls, and half of its overall living area ready for renovation, it is currently on the market through Home Hunts for just €636,000.
Property in the Var reduced by up to 25%
"People often don't realise that they can buy something half-an-hour from the coast in an authentic, peaceful village with lots of character and get so much more for their money," says Catherine Meyer, a consultant at Home Hunts. "There is plenty of choice at every price level, with renovation projects relatively easy to find."
Home Hunts has found that the combination of low mortgage rates, favourable currency rates and lower property prices means that now is the perfect time to snap up a bargain in sought-after Provence.
"After seven years of slowdown, owners are agreeing to interesting price reductions," says Catherine, adding that the top end of the market is 20% to 25% lower today. "Many opportunities have appeared, including wonderful authentic stone mas and bastide properties that previously commanded high prices."
More value properties for sale in the Var
Experience Provence in Fayence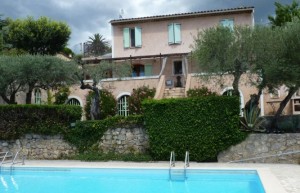 The pretty hilltop village of Fayence is one of the most popular locations for buyers seeking property in the Var. This remarkable Provençal villa (HH-8330218) is very close to the village and offers stunning views over the countryside. With a large swimming pool and stunning terrace for sunbathing, this light and airy property offers excellent value at €670,000.
Beauty in Bagnols-en-Forêt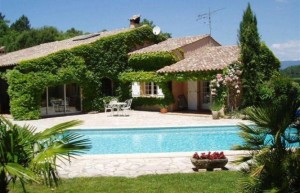 Found in the foothills of the Esterel, between Frejus and Cannes, the quiet village of Bagnols-en-Forêt offers charm and tranquillity. This wonderful three-bedroom house (HH-6615801) features a spacious terrace around the swimming pool, which is perfect for al fresco dining, a pretty garden and spacious interiors. It is simply a "must-see" at €595,000.
To find out more about properties in Provence, visit www.home-hunts.com. To find out more about those mentioned in the article, including Helen Mirren's Provençal farmhouse, speak to a Home Hunts' consultant directly, on: +33 (0)970 44 66 43