A dream life in Provence…..
Vineyards, olive trees, vast sunny terraces and countryside views – this property, now on the market via Home Hunts, ticks every box for those searching for the perfect Provencal pad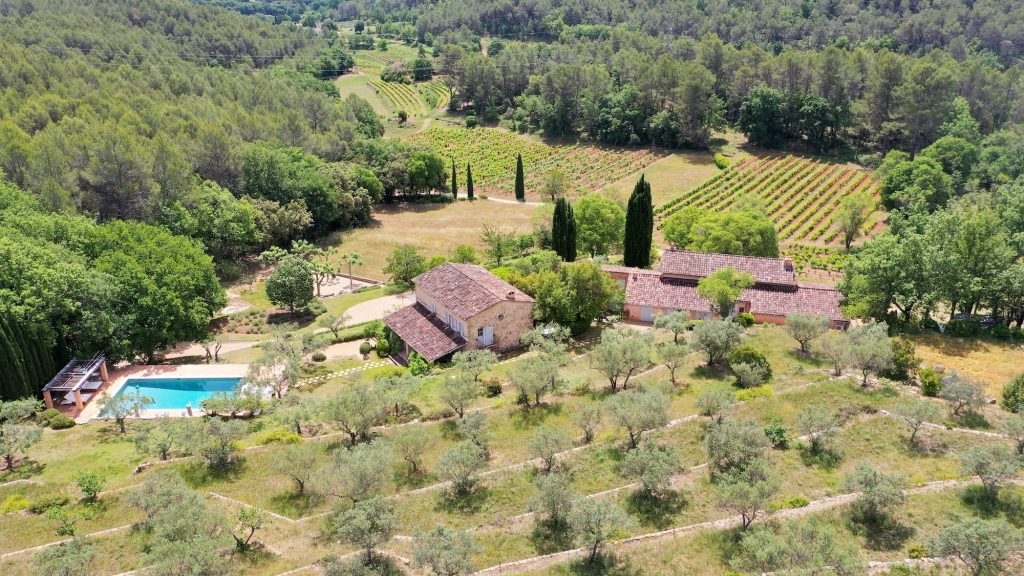 Many people dream about changing their life and buying a home in Provence. They perhaps picture themselves laughing with friends while sipping rosé under a shady terrace, cooling off in the pool and looking out over verdant vines with the summer sound of cicadas all around.
In reality, those who do decide to embark on a new adventure in France usually find it quite a challenge to find the property they are longing for. This property, however, is the dream – inside and out. Located in the Var countryside, in the South of France, it is 60km from Côte d'Azur beaches and a little over an hour from the nearest airport.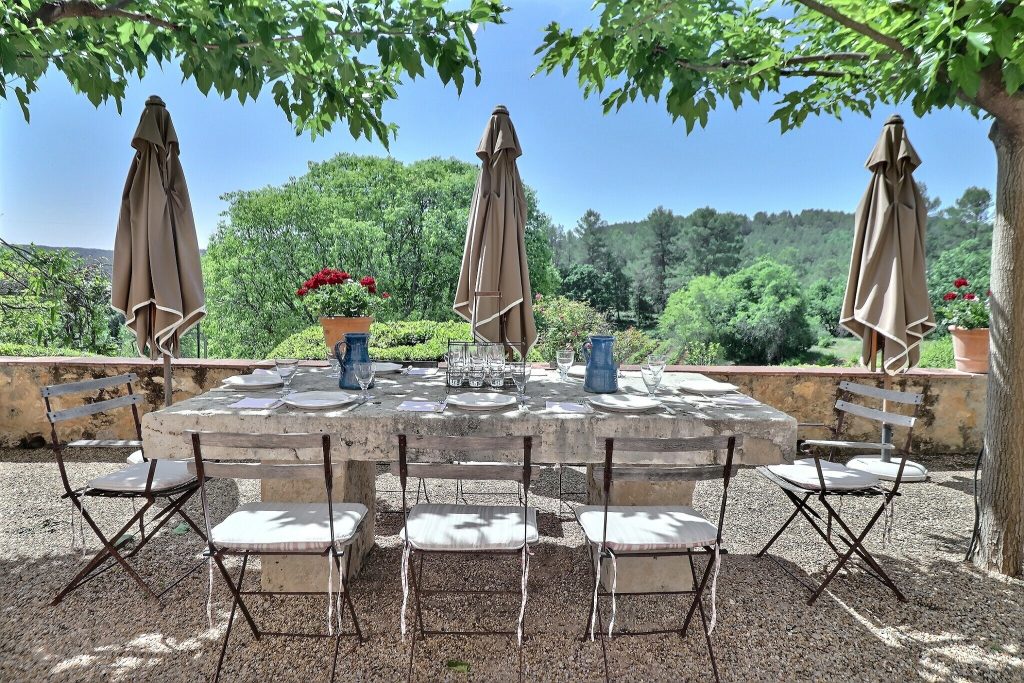 Many buyers looking to purchase spacious prime properties in the South of France – those with extensive land, swimming pools and guest houses – are looking inland rather than the coast to get more for their money.
This part of the Var countryside is highly recommended by Home Hunts as a place that offers a high quality, laid back of life. Stunning villages such as Lorgues, Cotignac, Villecroze and Entrecasteaux are all extremely popular with international clients, whether to experience life in Provence full time, or as a perfect holiday home destination.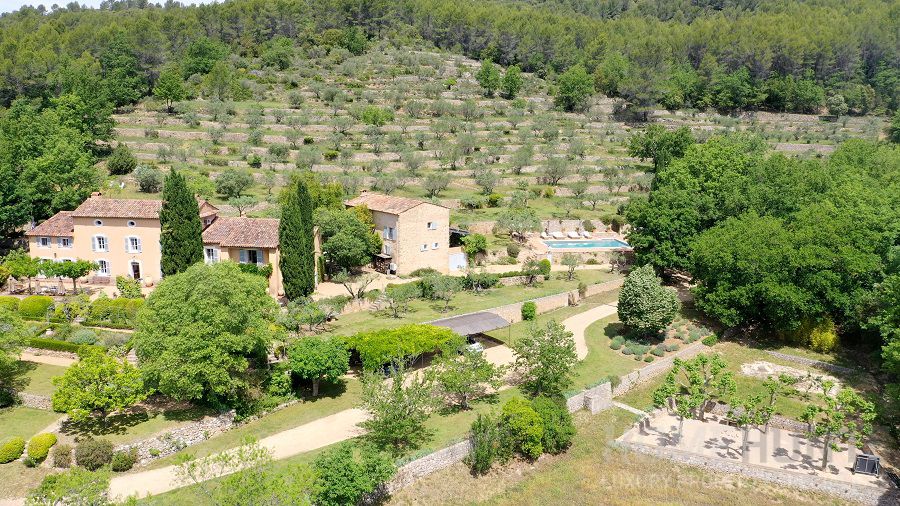 This elegant Provencal estate (HH-14556798) has just come onto the market in this beautiful part off the world, not far from the pretty village of Entrecasteaux. The magnificent property is sublimely situated in the middle of 28-hectares of stunning grounds. These include 2 hectares of stone-terraced olive groves and 1.2 hectares of vineyards (classified as AOP Provence) which flow down past the winding driveway and neighbouring white-oak woods.
It is worth noting that the vines are managed by a local vineyard and so present a no-hassle opportunity for a buyer who loves the idea of owning their own vines but doesn't have the time to invest in personally taking care of them.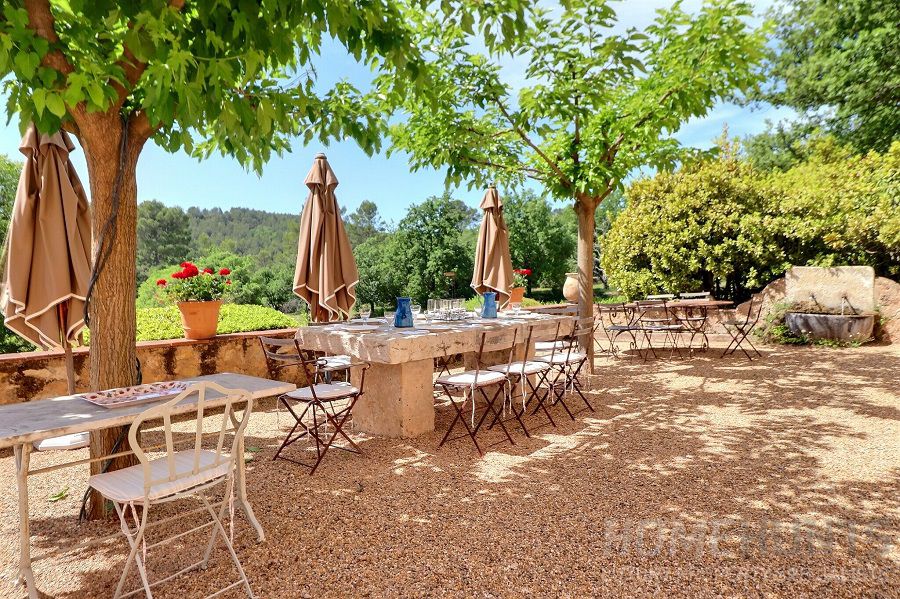 Pretty terraces run all the way along the front of the main house. There are several areas that provide serene corners for wining and dining, relaxing and pausing – the large stone table overlooking unspoilt countryside views and vines is a showstopper.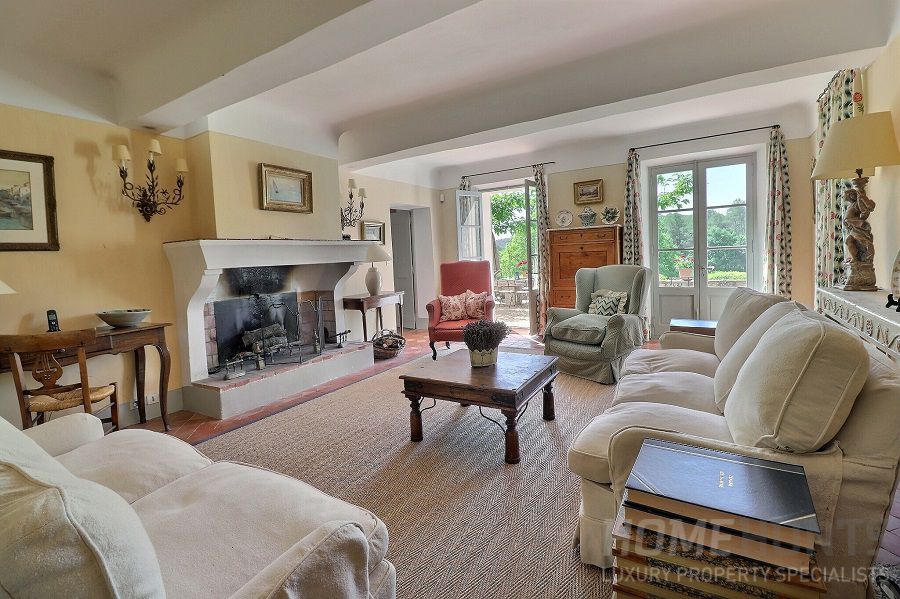 With its air of casual luxury, the estate comprises a five-bedroom main property and a two-bedroom bastide guest house. The L-shaped swimming pool is a beautiful design, surrounded by a terracotta-coloured stone terrace and views of olive groves and vines.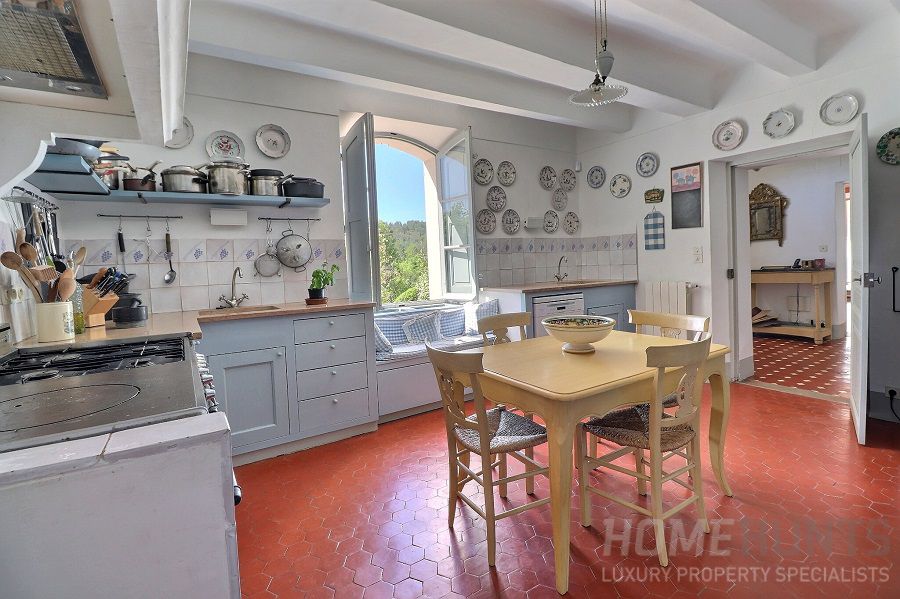 The property's interiors evoke that Provencal feeling with ochre floors and calming whites and greys over walls and ceilings which make the spaces bright and airy. There is plenty of space between the main house and guest house to host lots of family and friends, allowing everyone to have their own space.
External shutters are eggshell blue and when opened flood light inside bringing with it a joyful sunny ambiance – and upstairs you will find oeil-de-boeuf windows.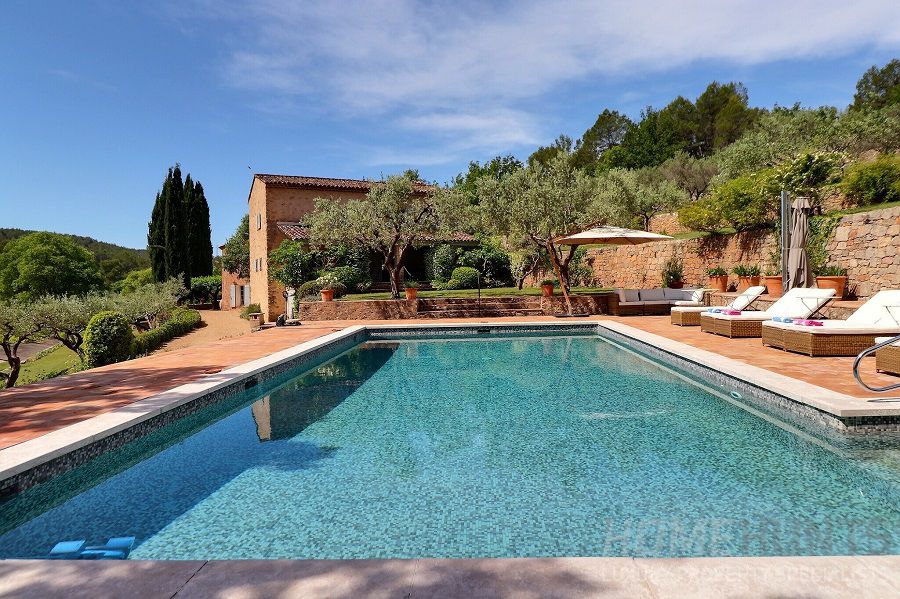 Further highlights include a boules court with platane tree shade, a pond, a large covered parking area for many cars, a network of canals and water features and even a one-bedroom caretaker's apartment.
This splendid property is currently on the market for €3,950.000 and full 3D virtual visits are available to view through Matterport's digital viewing site on request – If you are looking for a dream life in Provence, please get in touch to find out more by clicking on this link or using the contact details below.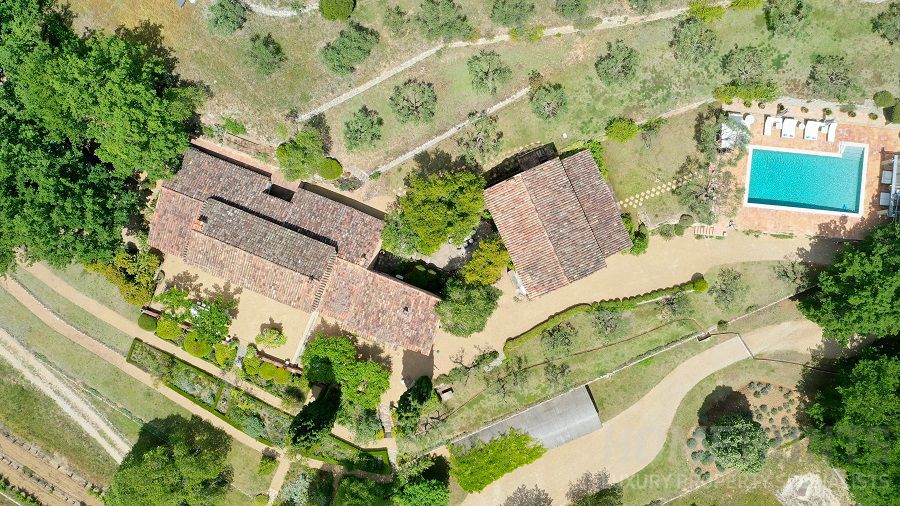 To browse through thousands more properties for sale in the area, check out our website , follow this site (deLux) to keep up to date with news, or follow us on Instagram and Facebook.
If you know your criteria and need some advice then contract our consultants on +33 (0)970 44 66 43 or info@home-hunts.com.