Eurostar's new direct train service from London gives fast access to Provence, without the hassle of airport security and baggage restrictions.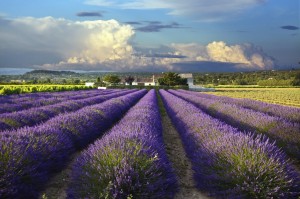 On May 1st, Eurostar launched its direct service from London St Pancras to Lyon, Avignon and Marseille. This new line means that Avignon can be reached in under six hours and Marseille in just six-and-a-half.
According to the Sunday Times, the first journey saw "packed carriages and carnival atmosphere" as those who had been eagerly waiting to try out the service finally got their chance. More than 55,000 tickets have been sold for trips up until the end of October "and that's before the process of refurbishing the existing fleet and adding 17 new trains, plus installing Wi-Fi in the carriages, which begins later this year," the paper reports.
Those looking to invest in real estate in the safe haven region of Provence will now be able to avoid the stress of flying and hop on a high-speed train across the Channel to the Côte d'Azur and its 300 days of sunshine a year.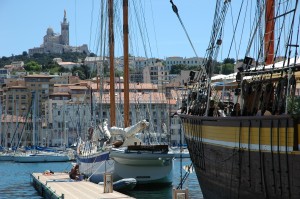 The magnificence of Marseille
Marseille – the European Capital of Culture for 2013 – has been part of a €7 billion regeneration project, called Euroméditerranée. The largest urban renewal project in southern Europe, it has transformed the city entirely, which might tempt some to consider it as more than just second-home territory.
This has translated into over sixty refurbishment projects from leading architects (including cultural icons such as the MuCEM (Museum of Civilisations from Europe and the Mediterranean) and the esplanade of the once-abandoned J4 pier, which is now home to one Marseille's most impressive sights: architect Stefano Boeri's Villa Méditerranée.
Once associated with drug crime and violence, today a quick walk through the pulsing heart of Marseille would quickly quash any negative assumptions. Today France's second city is economically thriving, socially magnetic and architecturally celebrated.
"The face of Marseilles has completely changed," says François-Xavier de Vial, Director of Home Hunts who has lived in Marseille for more than a decade, "it's quite bourgeois now."
Where to buy in Marseille
The most popular locations in Marseille itself include the old Port, the 7th, 8th and 9th arrondissements, and places such as L'Estaque, a fishing village located to the west of Marseille and officially the city's 16th arrondissement. Further afield, locations such as Cassis – 35-minutes' drive from Marseille – and the Côte Bleue, are sought after as they can offer buyers more for their money than better-known resorts on the Côte d'Azur.
"International buyers tend to seek large villas with sea views, although they are very difficult to find," explains François. "They are also keen to buy apartments or pied à terres around the Vieux Port, as a secondary home or to rent out seasonally." Those wishing to relocate permanently opt for the "beaux quartiers", like the areas around Avenue du Prado and Boulevard Périer (Monticelli square), which is where most of the foreign consulates are located.
Three stunning properties for sale
Live the high life in L'Estaque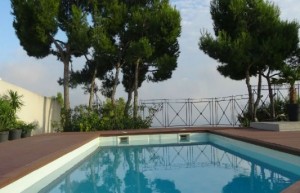 On the heights of the famous L'Estaque, this stunning contemporary property (HH-8670871) has been designed over three levels and offers breath-taking views over the Mediterranean Sea. Currently with three suites, but with scope for a fourth, it is spacious, luxurious and also features a beautiful swimming pool and landscaped gardens. It is currently on the market for €1,295,000.
Stunning apartment at the old port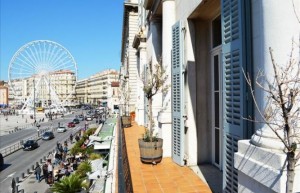 Facing the old port, this attractive three-bedroom apartment (HH-7874104) offers a bright and airy property in one of Marseille's most sought-after locations. With French windows, Tuscan columns and grand wooden interiors, this grand residence will not be on the market for long. It is priced at €1,300,000.
Contemporary oasis in Cassis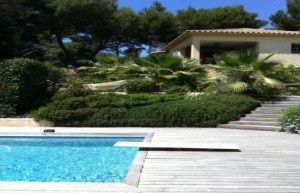 A four-bedroom, modern property, set in the quiet countryside near Cassis, this wonderful villa (HH-8386431) offers exceptional value for money. On the market for €1,390,000, it features a beautiful swimming pool with large, luxurious terrace, plenty of landscaped space outside for relaxing and entertaining, and stunning mature gardens.
To find out more about properties in and around Marseille, visit www.home-hunts.com. To find out more about those mentioned in the article, speak to a Home Hunts' consultant directly, on: +33 (0)970 44 66 43