Sales of prime property in France are up 50% in 2014 when compared with January last year – and Provence, based on data gathered by Home Hunts from 2013, is one of the six most sought after areas for overseas buyers looking for prime property in France.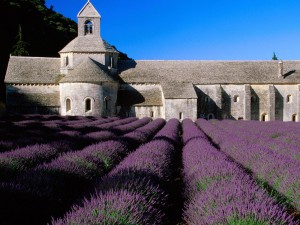 Home Hunts has reported that the most coveted areas for property investment in France are: Paris, south-west France, the Alps, Languedoc, the Riviera and Provence.
Provence – access and authenticity
"Provence is still one of the most highly sought after regions in France for 'living the dream'," says Nicola Christinger, Home Hunts manager for the Provence region.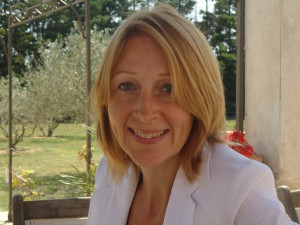 "With major cities such as Aix-en-Provence, Avignon, Nimes, and Marseille all providing excellent TGV connections and airports, the region is so easy to reach it attracts a large number of European and international buyers."
While excellent access is a key driver to the region's continuing popularity, its charm, authenticity and "mouth-watering honey-coloured stone properties" are also behind buyers' decisions to invest in Provencal real estate, explains Nicola.
Buyers boosted by price drops
Home Hunts reports that prices have dropped by around 5% in this area over the last year. This, combined with the reduction of the capital gains tax threshold – and a further 25% reduction until 31 August 2014 – means that buyers are looking for, and finding, good value for money.
"Ultimately it can be a win-win situation for both the buyer and the seller – and many of our overseas buyers are realising this," says Tim Swannie, Director of Home Hunts.
Where are buyers from?
According to Home Hunts, almost 75% of buyers in Provence are British and European, from countries such as the UK, Belgium, Denmark, Switzerland and Holland.
"Many expats located in countries like UAE and Singapore have also been very active since the end of 2013, and this is continuing in 2014," says Nicola.
Emerging areas in Provence
An area growing in popularity is the northern countryside around Aix-en-Provence. Smaller villages such as Rognes, Lambesc, La Roque d'Anthéron and Le Puy-Sainte-Réparade are just 20 minutes from Aix, where distinct and charming properties can be found. Renovated properties with land and olive groves are in demand, but renovation projects are also proving popular.
"In addition, buyers are finding that smaller villages near Gordes, such as Cabrières d'Avignon in the Vaucluse department, are providing sound investment opportunities," says Nicola.
Home Hunts' insights reveals Provence hotspots
Home Hunts' research shows that the three areas generating the most amount of interest on the Riviera throughout 2013 were: the Luberon, Les Alpilles and the Var.
Overall, approximately 20% of enquiries were in the sub €1m price bracket, 70% in the €1m – €5m range and around 10% of buyers were looking for properties above €5m.
1)    Luberon
The Luberon, with its breath-taking countryside and mountains, is still highly sought after. "The exciting news that the famous Bastide de Gordes is now under new management will see the hotel undergo a complete renovation and transformation later this year into a luxury six-star hotel," says Nicola.
"With new boutiques and a gourmet restaurant opening opposite the chateau, this is great news for buyers as the value of property will no doubt increase, or certainly hold its value."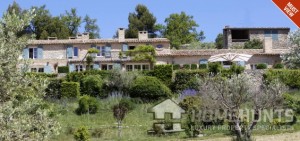 Stone farmhouses with land are the most popular types of properties sold in Provence. Residences, such as this ten-bedroom stone property (HH-3691101) – which features countryside views over the Luberon National Park, an infinity swimming pool and 11 hectares of land – are proving irresistible to buyers, especially with the price drop. This particular property is valued at €3,540,000.
2)   Les Alpilles
An extension of the Luberon, Les Alpilles is considered by many to convey an image of deepest Provence and is a highly coveted area in which to buy. Often stylish and authentic, with awe-inspiring landscapes, properties in Saint Rémy de Provence and surrounding villages, such as Maussane-les-Alpilles, are in demand.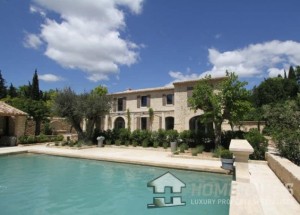 This private five-bedroom villa (HH-6728727) is just five-minutes from the centre of Maussane-les-Alpilles and combines contemporary style with traditional stone. Some of the property's highlights include open views, landscaped gardens and a beautifully-designed swimming pool. It is on the market for €2,530,000.
3)   The Var
Known as the sunshine department of France, this is one of the most popular areas for real estate investment in France. Well known and popular resorts, such as Bandol, St Tropez, Sainte-Maxime and Saint Raphaël, line this glamorous coastline, which offers magnificent sea views and safe, uncrowded beaches.
"Bormes les Mimosas, Aiguebelle and Carqueiranne have pretty little ports and quaint villages which still feel like they are waiting to be discovered," says Nicola.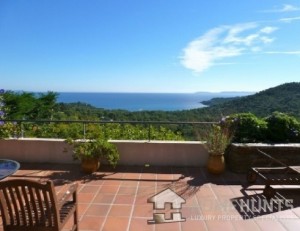 A character villa offering views of the Mediterranean (HH-7257819) from the private domain of Gaou Benat in Bormes les Mimosas, this property is located just 35 minutes Hyeres International airport. With landscaped grounds, beach access and two spacious terraces, this three-bedroom property is competitively priced at €1,190,000.
To find out more about real estate investment opportunities in Provence, visit www.home-hunts.com, and to speak with a Home Hunts' consultant, call the French office on +33 (0)970 44 66 43