Dream Home in Provence – 
A property feature about Les Alpilles in The Telegraph features insights and a property from Home Hunts
The Alpilles and its endearing villages are the subject of a recent article in The Telegraph, featuring Home Hunts, which looks at some of the hot spots and history in the area.
Van Gogh arrived there in 1888 and since then the "dramatic beauty" of the "purple-slate grey of the peaks of the Alpilles" and "cobalt blue skies" continue to lure people to the Bouches-du-Rhône department in Provence.
The artistic feel of the area and proximity to major transportation hubs makes it an attractive opportunity for buyers seeking an investment in French property and an authentic Provençal lifestyle.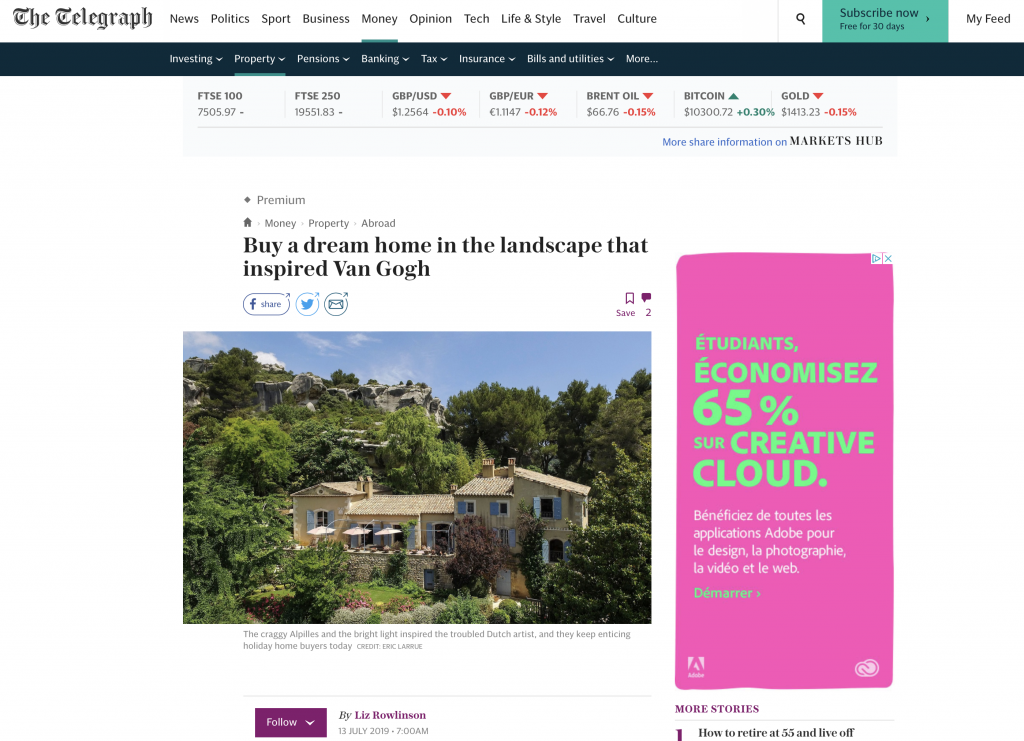 "We are selling many properties in this area that can work well as permanent residences or as holiday homes," says Tim Swannie, Director of Home Hunts. "For those who also want to dip into the bustle and culture offered by larger towns, Avignon, Arles, Marseille and Nîmes are not far away which also provide fast access to international airports and train services."
The "golden triangle" of Les Alpilles includes the villages of Saint-Rémy-de-Provence, Paradou, Eygalières, Les Baux and Maussane.
Saint-Rémy is described as a "well-heeled small town that is the hub of the area, full of art galleries, packed pavement cafés, and the former asylum from which a tortured Van Gogh produced feted works such as The Starry Night and Wheatfield with a Reaper".
Les Baux is noted as being renowned for its two restaurants, La Cabro d'Or and the two-Michelin-starred L'Oustau de Baumanière.
"People choose to buy in Les Baux for the views and in Saint-Rémy for the address," reads the article, while "Paradou is a tiny village of narrow streets that includes Bistrot du Paradou, a local institution whose regulars include Princess Caroline".
Maussane is described as a larger "year-round town" with bakeries and cafes. "You can stock up on your Provençal rosé from the multilingual Frédéric at Le Caviste de Maussane, or just drink it with octopus salad at his recently opened, Instagram-friendly outdoor café, L'Apero du Caviste," it reads.
Home Hunts consultant Lissie Templeton was interviewed for this Telegraph article. "Prices of mas drop a little outside the golden triangle, where the olive-producing villages of Fontvieille and Mouriès are also popular," she explains.
The article highlights a uniquely-designed four-bedroom property(HH-12724822) for sale through Home Hunts in nearby Raphèle les Arles.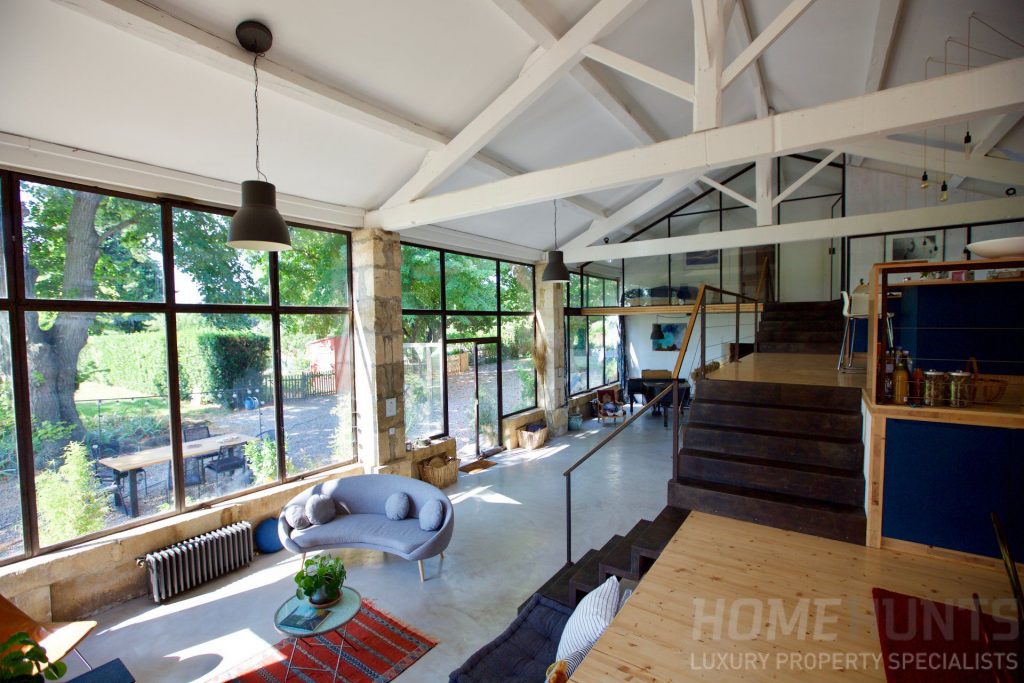 This four-bedroom property is a good example of how much you can get for your money in some of the lesser-known villages of the Alpilles. An industrial-style extension has increased the living space, giving it a contemporary feel with high ceilings and light-filled room.
The property is set in 1.5 hectares of grounds and has a pool and patio area, as well as an orchard and meadows. While outside offers a truly Provençal ambiance with ancient shady trees and charming courtyards, the modernity of the building brings a modern twist to a traditional lifestyle.
"These villages' proximity to Arles, just 10 to 15 minutes' drive away, is a big part of the appeal," Lissie told The Telegraph. She also advised buyers to bear in mind that when buying a property to renovate into a bed & breakfast or gite property that will generate an income, a change of use will need to be applied for.
Just down the road is Arles, where Van Gogh famously cut off his ear, which has gradually become a vibrant artistic and cultural hub. This lively town is one of the locations Home Hunts is recommending to clients for property investment in 2019's Inside France prime property report, which is free to downloadfrom Home Hunts' deLux magazine website.
If you are looking to buy a property in the golden triangle of Les Alpilles or in the surrounding region, you can search for prime properties on the market at www.home-hunts.com. If you wish to discuss your criteria with a Home Hunts consultant, call +33 (0)970 44 66 43.