After analysing data from its regional offices in France throughout 2014, Home Hunts has reported that the most coveted areas for property investment in France are: Paris, south-west France, the Alps, Languedoc, the Riviera and Provence.
What locations are offering the best value for money in Provence, where are the most sought after areas, and what kinds of Provence properties are the most popular with buyers? Having gathered data from 2014, Home Hunts can now reveal the answers.
A thriving wine-growing region for more than 2,500 years, and famous the world over for its wine, olive groves, lavender fields, golden beaches and spectacular landscapes, Provence has been – and always will be – a dream holiday home location.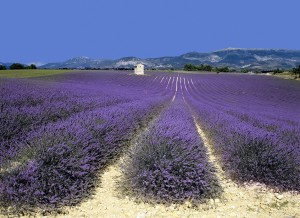 Popular places in Provence
From the beauty of the Var countryside to the glamour of St Tropez, this varied region is easily accessible, sun drenched most of the year round and offers some of the most attractive properties on the market. Some still say, however, that the real Provence can only be discovered in the Luberon. With ochre-coloured houses nestled in quaint hilltop villages, ancient olive groves and vibrant markets, the Luberon remains Home Hunts most popular Provençal location.
"The Luberon still has a high attraction for buyers in Provence, mainly because of the selection of villages concentrated in north Luberon in particular," says Nicola Christinger a consultant at Home Hunts' Provence office. "St Remy de Provence is a very good example of a town that is consistent in price and experiences a very stable market."
This exquisite village, in the heart of Provence, is a cosmopolitan market town renowned for its top class restaurants, chic boutiques and special ambiance.
Property along the Provence coast, in resorts such as Bandol, Hyères-les-Palmiers, St Tropez, Fréjus and Saint-Raphaël, was also highly sought after by Home Hunts' clients during 2014.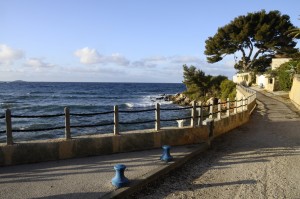 Who is buying – and what is selling
Home Hunts can confirm that those investing in Provençal property throughout the last twelve months were mainly British, Swiss and German. Expats based in the Far East and United Arab Emirates were also buying property in this region.
After analysing enquiries throughout 2014, Home Hunts discovered that the €0-€1 million price bracket accounted for half of all interest with 50%, and 45% of enquiries were in the €1-€3 million range. The €5-€15 million bracket saw just 2% interest while property above €15 million accounted for 3% of enquiries.
In terms of what types of properties are most attractive to buyers, authentic village houses, detached or semi-detached, with a good-sized garden of around 1,500 m2 are currently the most popular.
"The lock up and leave aspect is appealing to buyers," says Nicola. "Properties with hobby vines or olive groves, that is to say about one hectare of either, are also in demand – all of the joy and none of the hassle."
Up-and coming in the Alpilles
According to Home Hunts, villages on the southern side of the Alpilles – located between Avignon and Arles – have grown in appeal to buyers throughout 2014.
"Mouries, St-Etienne du Grès and Fontvieille are becoming increasingly popular as the prices are slightly less expensive, but still offer beautiful villages, lifestyle and countryside," said Nicola. "The Alpilles is a very stable market, which makes it a good investment, and it has performed well even in a difficult market over the past few years. The area lives all year round – there is culture on offer in larger towns such as Avignon, Arles and Nîmes, and excellent transport links to international airports and the TGV."
Properties for sale in Provence
If you are looking to buy property in Provence, here are a couple of ideas to get your 2015 search going.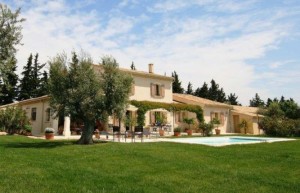 Offering breath-taking views of the Alpilles, this spacious three-bedroom property (HH-7830269) in St Remy de Provence promises a luxurious lifestyle as well as the charm and simplicity of Provence. With a stunning swimming pool, landscaped gardens and a large outbuilding, this property is a good investment opportunity at €980,000.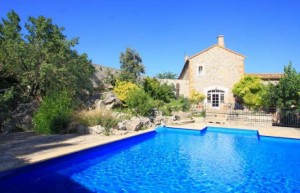 With its traditional stone walls, lavender-painted shutters and leafy exterior, this 17th Century village mas (HH-8575537) offers authentic Provence at its very best. Featuring seven bedrooms and a gloriously large swimming pool, and located just a five-minute walk away from Mouries, at €795,000 a viewing is highly recommended.
To view more properties in Provence, visit www.home-hunts.com, or to speak with a Home Hunts consultant directly, call the French office on +33 (0)970 44 66 43