Whether you have a week, a weekend or just a sunny summer afternoon to while away, these villages will soothe your soul with a slice of quintessential Provence.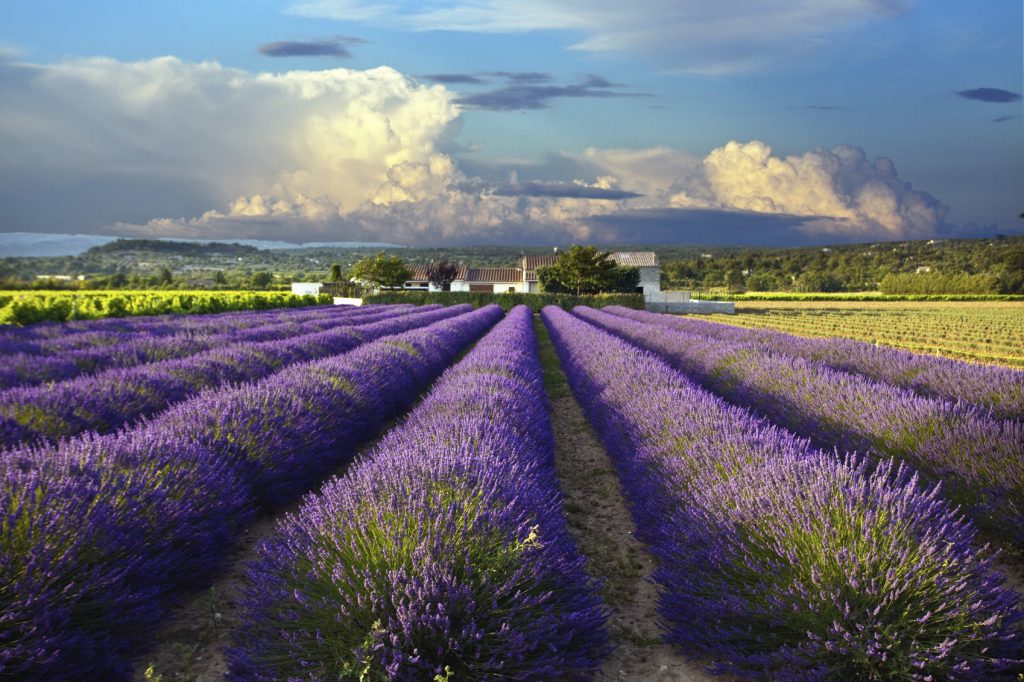 There are over 800 towns and villages in Provence, all with rich cultural identities and histories, and an abundance of charm. This is the first in a two-part series that highlights some of the smaller villages in Provence which, if you are looking to buy property in France, you might want to add to your search list.
One of the most beautiful villages in the Luberon, Bonnieux is perched up high between the Grand and Petit Luberon and offers beautiful panoramic views across the valley. With a bustling market and lots of restaurants and cafes to choose from, this is a perfect place to sip a glass of rosé and soak up the sublime ambiance of Provence.
Banon, Alpes-de-Haute-Provence
You can't get much more Provençale than fields of blooming purple lavender. For this reason alone Banon is worth a detour as this pretty village is surrounded by lavender fields. Set between Mont Ventoux and the Lure mountains, it is famous for its goat's cheese. If you visit in May, you can go to the Fête du Fromage, which offers cheese-making sessions and cooking demonstrations, and also awards a prize to the best cheese of the year. An irresistible treat for foodies.
Completely unspoilt with some superb hiking and biking trails, Brantes sits at the foot of Mont Ventoux, the highest mountain in Provence made famous for its inclusion in the Tour de France. A picturesque village with cobblestone streets and winding lanes, the old 17th church is well worth seeing, as is the view over the mountains.
Sainte-Croix-du-Verdon, Alpes-de-Haute-Provence
With the lake Saint-Croix at its feet, Sainte-Croix-du-Verdon is one of the most striking villages in the Verdon region. Not only is it an excellent location from which to explore the famous Verdon Gorge, a 25km-long river canyon, but it is an ideal base for walking, cycling and partaking in all the activities that are available at the lake, such as windsurfing and boating.
Les-Baux-de-Provence, Bouches-du-Rhône
During 2016 the Alpilles became more and more popular with overseas buyers and the medieval village of Les-Baux-de-Provence, set in its heart, is one of the most sought after. Set on a fortified rocky site it is renowned for its stunning setting and sensational views. A visit here through the cobblestone streets is magical and like stepping back in time.
With quaint old houses and winding streets, Ménerbes was projected into the limelight in Peter Mayle's A Year in Provence when he lived here renovating his property. Before, this splendid village was also home to Picasso and Nicolas de Staël, and many other artists and writers. Landmarks to see include the belfry and a 13th century citadel, but also make the time to visit the corkscrew museum at the Domaine de la Citadelle, and perhaps indulge in a spot of wine tasting while you're there.
A pretty village that is surrounded by more than 1,000 hectares of vineyards, Gigondas is a must-go destination for wine lovers. The first wine-making area to receive the "Cru des Côtes du Rhône" appellation in 1971, it is dedicated to red and rosé wine production. At the foot of the craggy Dentelles de Montmirail – a rock-climbing paradise – you can see contemporary sculptures here as well as the ruins of a medieval castle and an 11th century church. A beautiful well-kept secret in the heart of Provence.
If you are looking to buy property in Provence, visit Home Hunts' online portfolio at www.home-hunts.com. To speak to a consultant directly about your specific real estate requirements, call +33 (0)970 44 66 43