As the most visited country in the world, France attracts over 83 million tourists each year and offers a thriving marketplace to any gite owner. If you are looking to invest in a gite property in France, here are five options that would guarantee your exclusive guests a luxurious holiday experience.
Magnificent mansion near Montpellier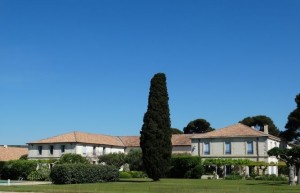 An incredible package, this beautiful renovated winery (HH-9432240) in Languedoc Roussillon is well equipped and perfect for the development of a successful agri-tourism activity. Set on 120 hectares of land, which is just 1km from the Mediterranean coastline and 20km from Montpellier and its international airport – this beautiful U-shaped house provides living space and room for seminars and receptions. It also offers a broad range of other buildings, such as three gites with a swimming pool, a guest house and wine cellar. The vineyard itself is planted with Muscat à Petits Grains which brings in an average yearly yield of 40hl/ha. Tranquil with sea views, this property is also special because it comes with private beach access, which is highly sought after in France. The price is available on application.
Provençal estate in Menerbes, Provence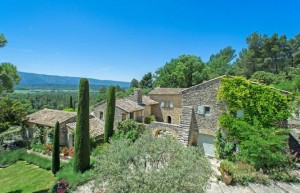 This extraordinary eleven-bedroom property (HH-9136266) is located in the Luberon and has been renovated and styled to perfection. In an exceptional position facing a hilltop village, it comprises a stunning estate, along with two guest houses, immaculately landscaped gardens, several outbuildings, a beautiful swimming pool with sweeping terrace and a six-hole golf course. The price is available on application.
Exquisite property in the Camargue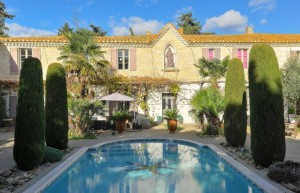 This breath-taking eleven-bedroom property (HH-7143814) borders the Rhône River in the Camargue on nine hectares of land. Dating back to the 17th century, along with the impressive main house it offers a caretaker's apartment, sauna, steam room, stables and a wine cellar. There is also huge expansion potential, as there are many buildings left to renovate, including a small house, a hanger and an old wine cellar. Its position could be particularly useful for those with an interest in boating as there is also the possibility of securing a boat pontoon. The price is available on application.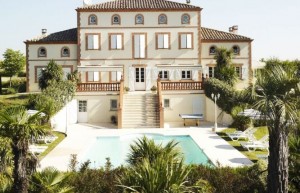 Not far from France's fifth biggest city, Toulouse, this idyllic estate in Verfeil (HH-9008314) has been carefully designed to accommodate guests at luxurious functions or events. It includes four wooden chalets, three bungalows, tennis courts and a swimming pool, and is set on 21 hectares of parkland which includes woods and meadows. The price is available on application.
Divine equine property near Lille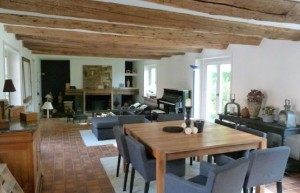 Just fifteen minutes away from Lille, these authentic farm buildings (HH-6827206) have been fully renovated and are currently being run as an equestrian venture. The property consists of a main house – as well as three gites, several barns and some stables – and is set on three hectares of land. An excellent business opportunity, this property is currently on the market for €1,550,130.
If you are looking to buy a gite property in France, you can visit www.home-hunts.com to view those for sale in Home Hunts' online portfolio. To speak with a consultant directly about your particular needs, call the French office on +33 (0)970 44 66 43.