From quaint little fishing port to glamorous and upmarket Mediterranean resort for the global elite, Saint Tropez has evolved over the years into one of the most sought after locations for prime real estate. Despite enjoying a highly coveted status in the property world over the years – Matisse, Jean-Paul Sartre and Brigitte Bardot are just three of the thousands of celebrities and artists who have chosen to settle here – Saint Tropez's real estate market has been struggling since the financial crisis in 2007 and 2008.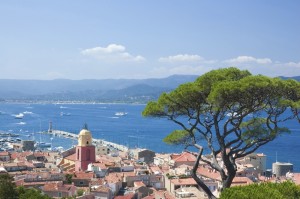 Despite making a gradual recovery over the last few years, Knight Frank's Wealth Report 2014 showed that Saint Tropez's growth was -6% in 2013 compared with the previous year (Cap Ferrat did a little better at -2%, but the best-performing French prime location was Verbier which saw 8% growth). But, following an excellent start to 2014 where Home Hunts has received 50% more enquiries for the Saint Tropez area than last year, Tim Swannie, Director of Home Hunts, can confirm that the market in Saint Tropez is in full recovery mode.
"The fact that Europe is gradually recovering, the strong rate of sterling, which pushed past the 1.24 barrier this week, and that there are many new properties on the Saint Tropez market means that we're seeing increasing volumes of buyers," says Tim. "Many of these are British, of course, but we're also experiencing more interest from Middle Eastern investors and new buyers from India."
Perhaps Saint Tropez's most famous resident, and there are many, is Brigitte Bardot. Back in 1958 Bardot bought La Madrague, which lies in quiet, private area at the end of the Bay of Canoubiers – and she still resides here, in what she calls her "little nook of paradise".
Those keen to explore the market for their own slice of paradise in Saint Tropez, can look at Home Hunts' extensive selection on the company's website. However, here are three properties offering sea views and privacy La Madrague style to get you started.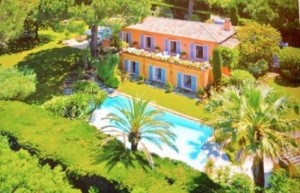 Overlooking the Bay of Canoubiers, this glorious six-bedroom mansion (HH-6989382) is perfectly positioned with mature private gardens all around and breath-taking sea views. Facing south west, the property is always drenched in sunlight, and the clear blue pool and terracotta-coloured façade make the most of Saint Tropez's famed luminosity. Contact a Home Hunts consultant for more details.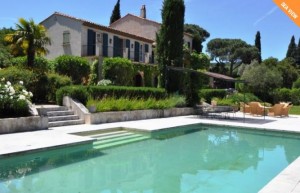 Another stunning residence with views of the Bay of Canoubiers, this large bastide property (HH-6321710) offers six bedrooms and sea views in abundance. Built and styled with luxurious living in mind, this property is as comfortable on the inside as it is outside. Highlights include a caretaker's apartment, a fountain, and a modern, spacious swimming pool with vast terrace.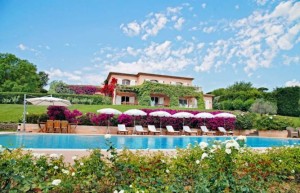 This exceptional five-bedroom (each with an en-suite) property (HH-5101557) offers sensational views of the surrounding countryside and sea, and is a three-minute drive from the village and Pampelonne beaches. A grand and impressive residence with a vast swimming pool and landscaped gardens, this beautifully-constructed property also comes with a separate caretaker's apartment. Price on application.
To find out more about these properties, visit www.home-hunts.com, or for more information speak to a Home Hunts' consultant directly, on: +33 (0)970 44 66 43.