As French Riviera property is some of the most coveted in the world it can also command the highest prices. But price drops inland have meant that some villages are offering Riviera real estate at lower prices causing a surge in interest from overseas buyers…
As one of the most sought after destinations in the world, property on the French Riviera is always in demand. With world class beaches, stunning seascapes and a tropical climate it makes a perfect location for a second home. However, as it also has an impressive range of excellent schools, a booming economy and an ever-growing international population, more and more buyers are investing in primary residences and choosing to settle permanently in this part of France.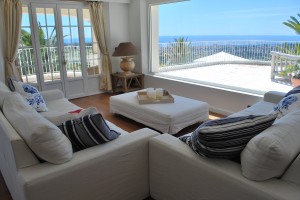 Price drops boost inland property sales
With so many beautiful areas to choose from, where are the best places to buy property on the French Riviera? Tim Swannie, Director of Home Hunts says that price falls inland have helped to boost interest in the area with many clients preferring to be away from the fast pace of the coastline.
"We have seen sales surge by 90% this year compared with last," he says, adding that a village environment with restaurants and shops is at the top of many of his clients' dream list.
"Most people want to be part of a community," he explains. "The beauty of a holiday home inland, aside from the financial savings, is that you can dip in and out of the coast, but not get caught in the busy summer traffic. You can relax by your pool, visit markets to buy local food and wine and enjoy days out to the sea or mountains."
Mougins, Valbonne and Biot are extremely popular with Home Hunts' clients, but Tim tips some of the smaller villages around that offer good value properties that are still well located for excellent resale purposes. "You can get a little more for your money in Biot, Opio, Roquefort les Pins and Chateauneuf de Grasse," he says, "but there isn't a lot in it because all of these villages are very popular and are within 5-15 minutes' drive of one another."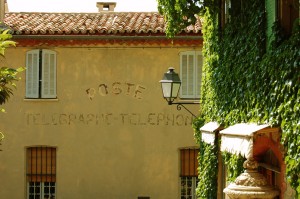 The Magic of Mougins
Mougins is probably the best known out of all these villages as it is the closest to the coast, explains Tim, but it is also the most expensive. Perched on a hilltop with wonderful views of the bay of Cannes, it is a stunning village with a reputation for gastronomy that is just ten minutes from the beach. It offers easy access to all of the Riviera and even has its own international school, Mougins School, which teaches the curriculum in English for children between three and eighteen years of age.
"I would say we have more enquires from clients looking for property in Valbonne and Mougins, but some of them end up buying in other villages like Roquefort or Chateauneuf de Grasse," says Amy Bault, Manager for the French Riviera at Home Hunts. "However, clients who prefer to be closer to the sea usually choose Mougins."
Live it up in Valbonne
The charming village of Valbonne is popular with overseas buyers and is full of hustle and bustle all year round. It is just 15 minutes from the beach, has the best Friday market in the region and a wonderful selection of restaurants and shops. As it is close to Sophia Antipolis, it is well located for employment and business opportunities, but is also not far from Mougins School and the CIV International College, which is renowned for its strong academic record and 99% pass rate for the baccalaureate.
"Valbonne is extremely desirable and prices are relatively high, particularly for properties which are within walking distance of the village," says Tim, adding that both Mougins and Valbonne are very popular for families who want to put their children in the international schools.
"Clients who have children going to Mougins School or the CIV would usually prefer to buy property in Mougins, Valbonne or Biot," confirms Amy. "This helps to keep demand – and therefore the prices – high."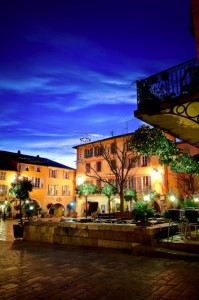 Beautiful Biot
Biot, a charming and unspoilt medieval village, is located inland just five minutes from Antibes' beaches. It offers easy access to major roads, has great shops and restaurants and is not far from Sophia Antipolis and the CIV International College in Valbonne.
"In villages such as Biot, Opio, Roquefort les Pins and Chateauneuf de Grasse you can get a little more for your money," says Tim. "However, as with all properties, prices vary depending on position, views, condition, and style (people pay a premium for stone properties, for example), as well as layout of the property and the grounds."
Authentic Riviera lifestyle in Opio
This restored bastide village has a small, bustling population of around 2,000 people and its privileged position means that it offers its residents and visitors a wealth of leisure opportunities. With beautiful golf courses and more than a thousand acres of forest around the village – including olive and pine trees – it is perfectly located for hiking, biking and horseback riding.
"Just down the road from Cannes, this wonderful little village offers buyers an authentic French Riviera lifestyle and properties that are slightly better value for money than those in the highly coveted villages of Mougins and Valbonne," says Tim. "It is 15 minutes from the coast, 40 from the nearest ski resort and under half-an-hour from Nice airport. There are three international schools nearby and a range of restaurants, from Michelin-starred to local pizzerias."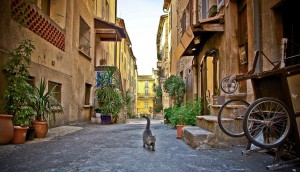 Roquefort les Pins
Those living in Roquefort les Pins get all the benefits of being in one of the most beautiful places in the world without the inconveniences that come with living in such a sought after holiday zone. It has a good selection of amenities – from schools to shops, sports facilities and a weekly market – and offers a high quality of life.
"This village is a real gem right in the heart of the Nice-Antibes-Grasse triangle," says Tim. "Although its population has increased in recent years, it is still less well known than areas such as Mougins and Valbonne and so it is possible to find properties that offer excellent value for money – especially at the moment."
Charming Chateauneuf-de-Grasse
A medieval village offering all the ambiance of an authentic Provençal village, Chateauneuf-Grasse is located north-east of Grasse, just a few kilometres away from Opio. Offering stunning views of the local countryside towards the bay of Cannes, this beautiful village is listed as one of the historic sites in the Alpes-Maritimes, while also offering all modern amenities, including schools, sports and a full events programme.
"This charming village is becoming extremely popular with overseas buyers," says Tim. "Just 5km from Grasse and 30km from Nice means it is well located for international travel while also offering a peaceful and tranquil Provençal lifestyle that is a short drive away from the sea."
To view properties for sale in these areas visit Home Hunts' website at www.home-hunts.com. But to speak to a consultant about your particular criteria for French Riviera property, call +33 (0)970 44 66 43.