The town of Grasse on the French Riviera is undergoing an impressive transformation, with ambitious regeneration plans that will bring financial rewards to buyers investing in the area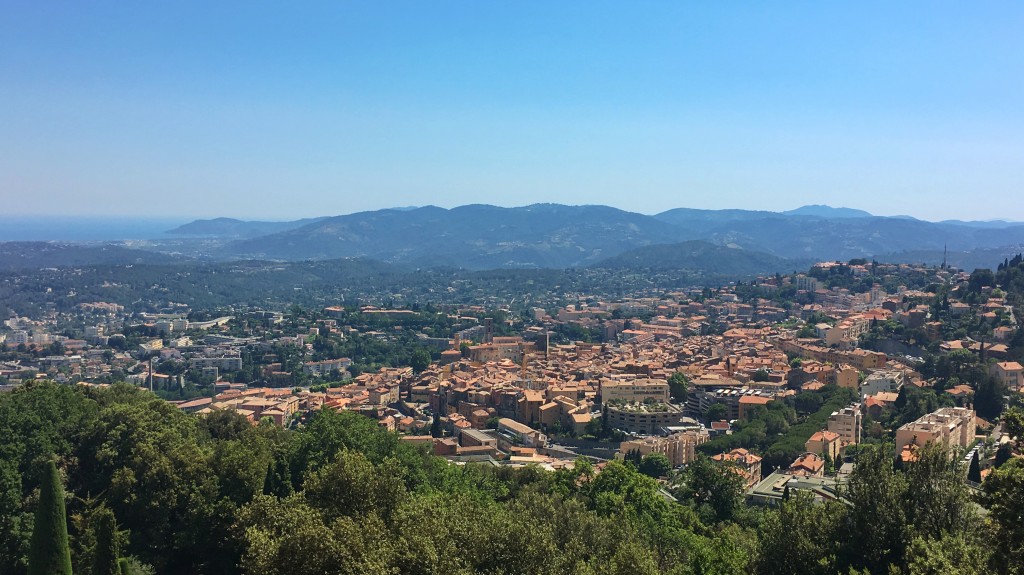 Grasse, known as the world capital of perfume, is set slightly inland from many of the well-known Riviera resort hotspots. It is an area where people buy to live an authentic Riviera lifestyle, away from the bustle and traffic of the coastline, yet where sea, sand and glamour is reachable in less than twenty minutes.
House prices in Grasse are still currently lower than in other well-known Riviera towns and villages, despite significant money being spent on the regeneration of the town's high street, and the reopening of a train line into Cannes, previously unused for 50 years.
However, house prices look set to increase, as millions of euros are being invested into a redevelopment project in the town. By the end of 2019, work on a five-screen cinema, new homes, a four star hotel and parking will be completed, and by 2021 the town will also include a a wide range of new shops and restaurants, modern offices, apartments, a second hotel, gardens and large areas dedicated to public space.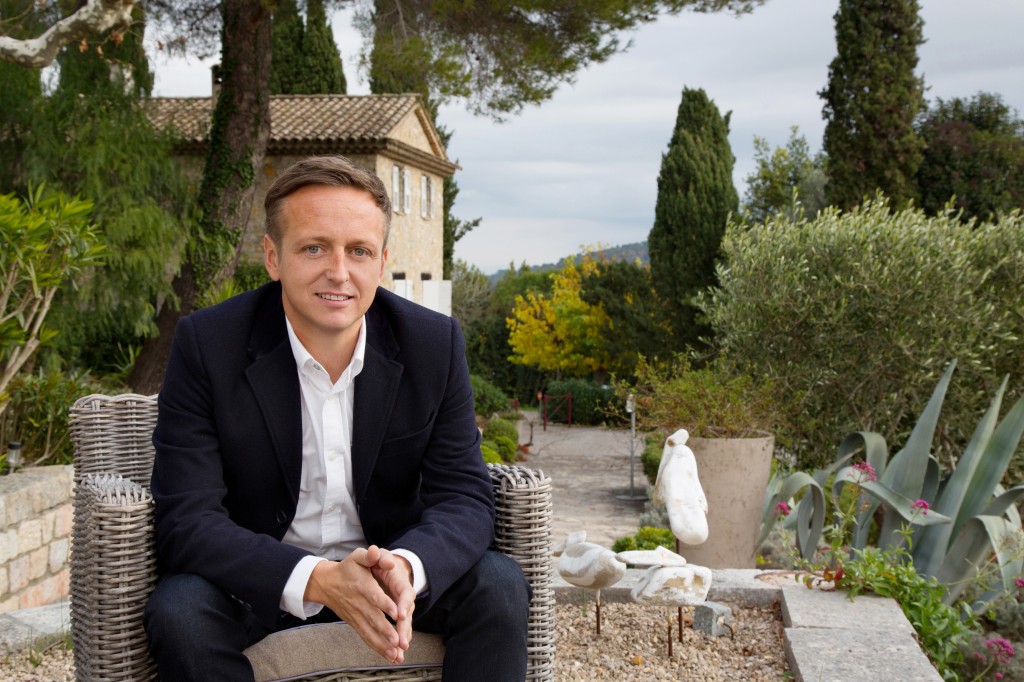 Having lived on the Riviera for many years, Tim Swannie, Director of Home Hunts bought a five-bedroom property in Grasse at the beginning of Summer 2016, proving Home Hunts' conviction that this town is the number one location for property investment on the French Riviera:
"The redevelopment project in Grasse is not widely known to international buyers, but it is causing huge excitement locally," says Tim. "It will completely change the centre of the town and on the Riviera this is the place that we are tipping to be the next big thing. This is why we highlighted it as one of the best locations for investment in France in our latest property insights report, INSIDE FRANCE."
"There is so much choice in terms of property styles in Grasse," he says, having spent several months searching for his dream home. "Contemporary apartments and traditional townhouses are available in the centre while beautiful villas, huge sprawling estates and even stunning châteaux can be bought in the nearby countryside, many of them offer panoramic views of the entire Riviera."
"The lifestyle Grasse offers is great too, it is a really authentic French town which keeps busy all year round and offers all sorts of local festivals and fetes giving it a real community feel. There are wonderful restaurants ranging from little French bistros to Michelin starred establishments, in fact there is a huge range of cuisine including French (of course), Italian, Vietnamese, Moroccan, Japanese, Spanish and also the best Indian restaurant on the whole of the Cote d'Azur"
Grasse's reputation for perfume began in the 17th century when glove makers started creating scents to sweeten the smell of leather, famously delighting Catherine de Medici.
The area's warm micro-climate, quality of air and abundance of natural springs allowed for the cultivation of rare ingredients such as myrtle, jasmine, roses de mai, orange flower and wild mimosa. Grasse soon became the largest global producer of raw materials for perfume, developing a reputation as the perfume capital of the world. Many of its cornerstone perfume houses, such as Fragonard, Molinard and Galimard, are still present today. It is claimed that 50% of French perfume originates in Grasse and this hardworking town is responsible for nearly 10% of perfumes around the globe!
The international design centre and new HQ for Dior and Vuitton fragrances opened in the heart of Grasse in September 2016. Dior's love affair with Grasse began when he took refuge there during World War Two, and the town influenced many of his fragrances. Today, LVMH, the luxury goods group which owns Dior (as well as Vuitton and Moet et Chandon) has totally rebuilt a château in central Grasse called "Les Fontaines Parfumées"which houses their master perfumers, the property serves as the design centre and training department for their international fragrance team. Dior have also bought, renovated and opened the "Chateau de la Colle Noir" which is located to the West of Grasse, this stunning property was the former home of Christian Dior and now serves as an exclusive events venue and they are also developing wonderful flower crops in the extensive grounds which can be used in their perfume production.
The town's industry has developed over the years and is now home to more than sixty fragrance companies, including world leaders Firmenich and IFF. It employs thousands of people and, as mentioned earlier, generates around half of the turnover for the French fragrance industry. Today, many companies continue to look to Grasse for natural products for use in perfume, especially due to the consumer trend towards organic cosmetics.
A thriving town that will soon be inspiring and catering to a new generation with its modern transformation, Home Hunts believes that Grasse is undoubtedly the number one investment hotspot on the French Riviera.
A small selection of properties for sale in Grasse via Home Hunts:
Stunning Belle Epoque Property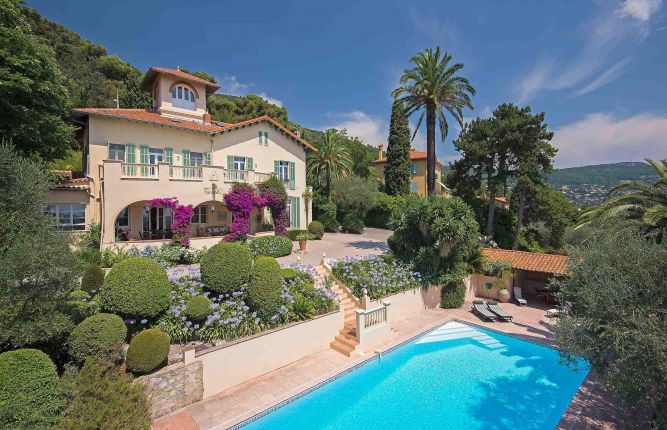 With a panoramic view down to the Mediterranean, in the 20th century this elegant five-bedroom Belle Epoque property was home to famous American painter Mary Cassatt. Degas and Renoir were entertained here and later in the forties it was the residence of famous composer and harpist Germaine Tailleferre. With landscaped gardens and a beautifully-designed swimming pool, this property, with its fascinating history, is a must-view at €2,490,000.
URL: www.home-hunts.com/property/hh-9574490-riviera-grasse-area-grasse

Farmhouse near Grasse centre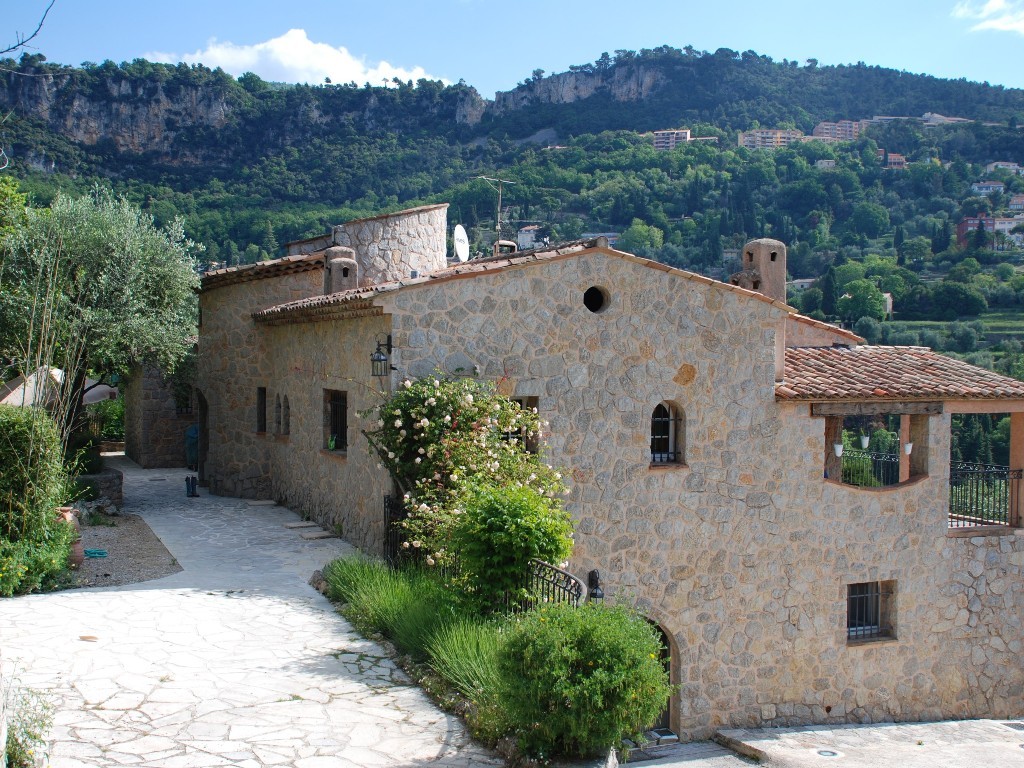 In a quiet, rural location to the west of Grasse, this glorious six-bedroom property has been entirely renovated to a high standard. Warm and homely, outside comprises five large terraces, ancient olive and fig trees and a magnificent pool framed by beautiful stone arches. A fabulous year-round property, which is priced at €1,490,000, a viewing is highly recommended.
URL: www.home-hunts.com/property/hh-10426177-riviera-grasse-area-grasse

Bastide Home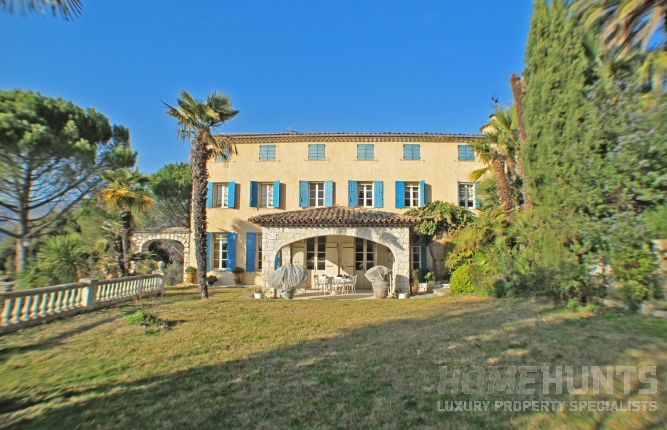 A beautiful old Bastide home in a lovely area of Grasse, set on a hillside only a 10 minute walk from Grasse. It is situated on a sunny garden with south/west exposure with lovely views of the valley below.
There's a large swimming pool and a large pool area. Inside there's lots of charming details with paintings on the ceiling and doors, original floors, beautiful staircases, grand reception rooms and a spacious country style kitchen. Shops and bakery are all nearby. Contact us for more details.
URL: www.home-hunts.com/property/hh-10163397-riviera-grasse-area-grasse